Apple has doubled its fleet of autonomous test cars operating on the public roads of California in just four months.
The company operated 27 self-driving vehicles (each with a safety driver behind the wheel) in January this year, but that figure has now climbed to 55.
Apple has 83 drivers who are certified to operate the vehicles in public, according to California DMV data unearthed by MacReports. The iPhone maker was first granted permission to test its vehicles in its home state in April 2017, when it had just three cars.
Read More:

With 55 vehicles to its name, Apple now operates the second-largest fleet of all autonomous car developers. First place (104 vehicles) belongs to GM Cruise, the General Motors initiative to build a car without a steering wheel. Waymo, owned by Google parent Alphabet, is in third with 51 vehicles, while Tesla is fourth with 41 and Drive.Ai is fifth with 14.
In all, there are 409 self-driving test vehicles with permission to be used by 53 permit holders in California. Many companies operate additional fleets in Arizona, where Uber recently had its license suspended following a fatality with an autonomous test car.
Despite the sudden increase in autonomous vehicles being used by Apple, the company has not yet applied for one of California's new truly driverless permits, which grants permission for a car to drive itself on public roads with no one on board. Instead of a safety driver, companies operating these vehicles must be able to remotely shut them down at any moment.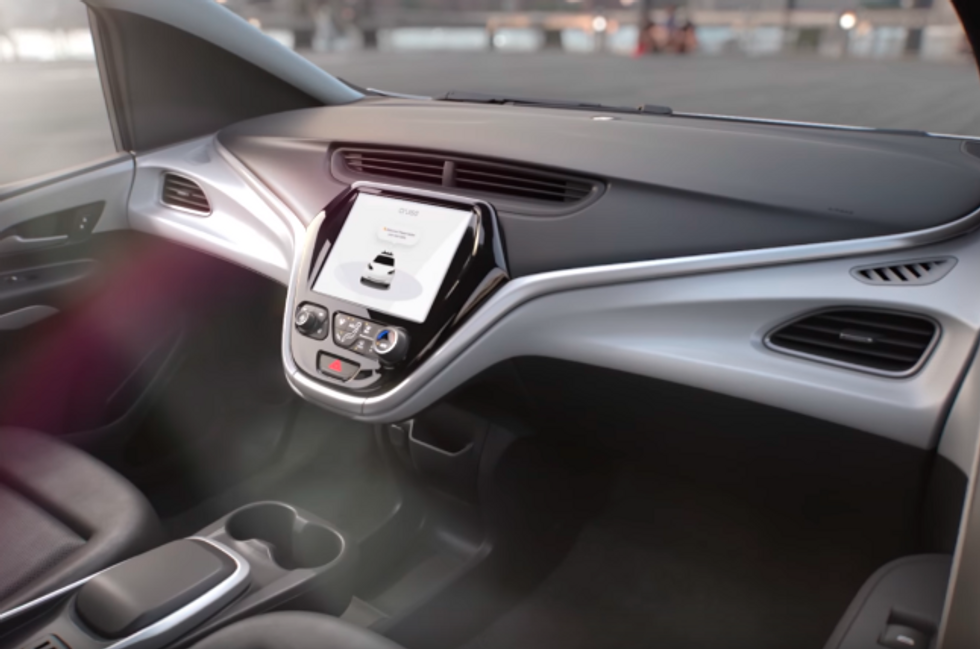 How the interior of a driverless car could look, according to GMGeneral Motors
Rumors have swirled for years that Apple is working on a car, but where the so-called Project Titan began life with dreams of making an actual car, the focus shifted more recently to developing autonomous technology, not complete vehicles. This is a direction shared by many technology companies, such as Waymo, which plans to install its autonomous system on up to 20,000 electric Jaguars by 2020.
Although Apple hasn't made any formal announcements about its automotive ambitions (aside from its CarPlay infotainment system), the company's director of artificial intelligence, Ruslan Salakhutdinov, gave some insight into what the company is doing at an AI event in December 2017.
Writing about the autonomous system in a paper, Salakhutdinov said how it works in the rain and spots pedestrians partially hidden by parked cars.
While we don't have much more information for now, Apple will have to submit a Vehicle Disengagement Report to the DMV in January 2019. A requirement for all companies operating driverless vehicles in California, this is a document which logs every time an autonomous car's safety driver had to intervene, and why.