Like GearBrain on Facebook
Today, September 17, Apple will release its new tvOS 12 software for the Apple TV set-top box.
With this new software installed, the Apple TV 4K will become the first media streaming device to offer both Dolby Vision and - as part of tvOS 12 — Dolby Atmos.
Read More:
An audio format used in some movies and video games, Dolby Atmos uses multiple speakers to surround the audience in a sphere of sound, instead of firing specific channels at them from set locations (like front-left, center, back-right etc). This creates a more immersive audio experience, where sounds appear to travel smoothly around and over the audience.

Atmos systems often feature speakers in the ceiling to add height to the soundtrack, or use speakers pointing upwards to bounce sound off the ceiling and back down to the viewer. Sound bars by Samsung, Sony, LG and others all feature these so-called upwards-firing speakers to support Atmos.
Just like when the Apple TV got 4K video capabilities, all iTunes content with Atmos will be upgraded free of charge - so if you own movies which were produced with an Atmos soundtrack, they will be updated.
With the update, Apple claims iTunes will be home to the largest collection of Dolby Atmos-supported movies anywhere. It will also become the only device to offer Atmos alongside Dolby Vision, the company's enhanced Ultra HD video format. Bizarrely, devices like the Xbox One X gaming console offer Atmos and no Vision, while other products have Vision but miss out on Atmos.
What else will be part of tvOS 12?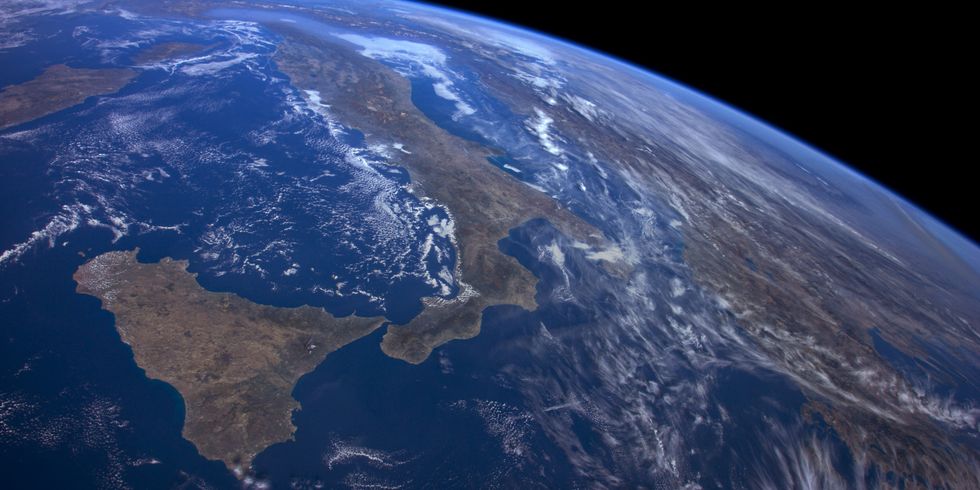 Screensavers shot by NASA astronauts are new with tvOS 12
Apple
Although Apple is treating Atmos as the big sell for tvOS 12, there are four more new features worthy of your attention.
Nasa screensavers
The new Apple TV software, which should be available from around 10am PST (1pm EST, 6pm BST) on September 17, will also include a new set of screensavers produced in collaboration with the International Space Station National Lab. The collection, shot by NASA astronauts, include UltraHD-resolution images of Earth.
For the first time, these screensavers will be interactive. This means Apple TV users can see locational information for each image, and choose which one they'd like to use as the screensaver, instead of the device picking at random as it did before tvOS 12.
AutoFill passwords

Making entering passwords quicker, easier and more secure, AutoFill comes to the Apple TV with tvOS 12. If your iPhone or iPad knows the passwords to the streaming services you use (like Netflix), then the Apple TV will now automatically enter them when logging into the corresponding app. This makes the process quicker, and prevents anyone from working out your passwords as you enter them on the TV screen.
Apple TV Remote on iOS Control Center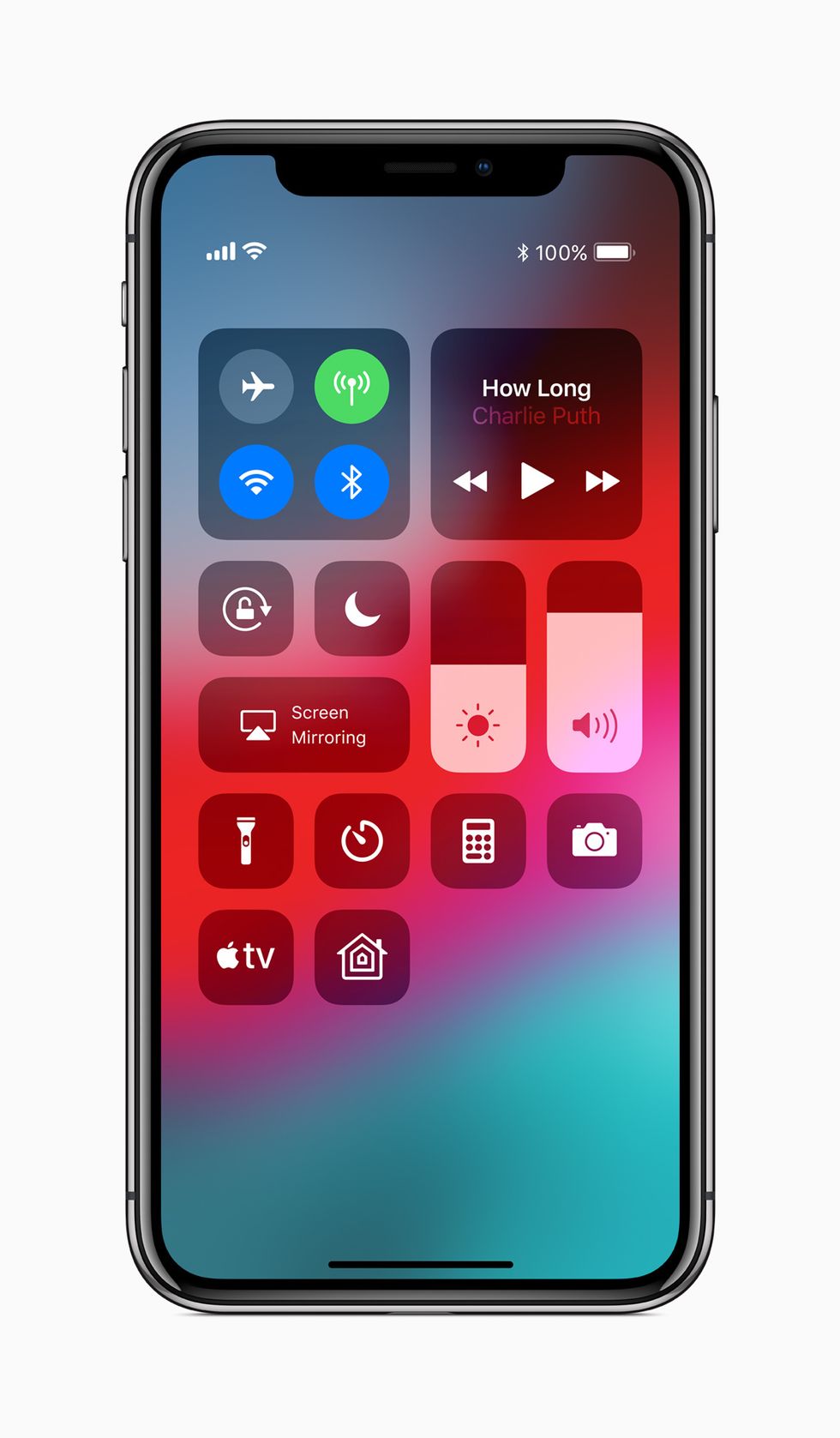 Apple TV controls automatically added to the iOS Control CenterApple
Apple TV owners with an iPhone or iPad running iOS 12 (also out today) will see a shortcut to TV controls automatically appear on the Control Center page of their device. So, next time the Apple TV remote is out of reach, grab your iOS device, open Control Center, and use the digital buttons there instead.
Third-party remote support
Recognizing that the standard Apple TV has its limitations, Apple now allows third-party control systems to work with the streaming box. All-in-one controls from Savant, Creston, Control4 all work with the Apple TV, and those with their own microphone can activate Siri too.
Like GearBrain on Facebook