Like GearBrain on Facebook
A mixed reality headset being developed by Apple and expected to arrive in 2022 will feature eye-tracking technology, according to a prominent and often accurate analyst.
Ming-Chi Kuo has a strong track record for Apple news, and in his latest note sent to investors sheds some new light on the upcoming Apple headset.
Read More:
The device is described as mixed reality, meaning it can offer both virtual and augmented reality. It is expected to arrive at some point in 2022, and be followed by a pair of augmented reality smart glasses in 2025.
Kuo's latest research note on the mixed reality headset, published by MacRumors, states: "Apple's eye tracking system includes a transmitter and a receiver. The transmitting end provides one or several different wavelengths of invisible light, and the receiving end detects the change of the invisible light reflected by the eyeball, and judges the eyeball movement based on the change."
It is Kuo's understanding that Apple is working hard on eye tracking technology because of how current virtual reality headsets rely on handheld controllers that the analyst says don't provide a smooth enough experience.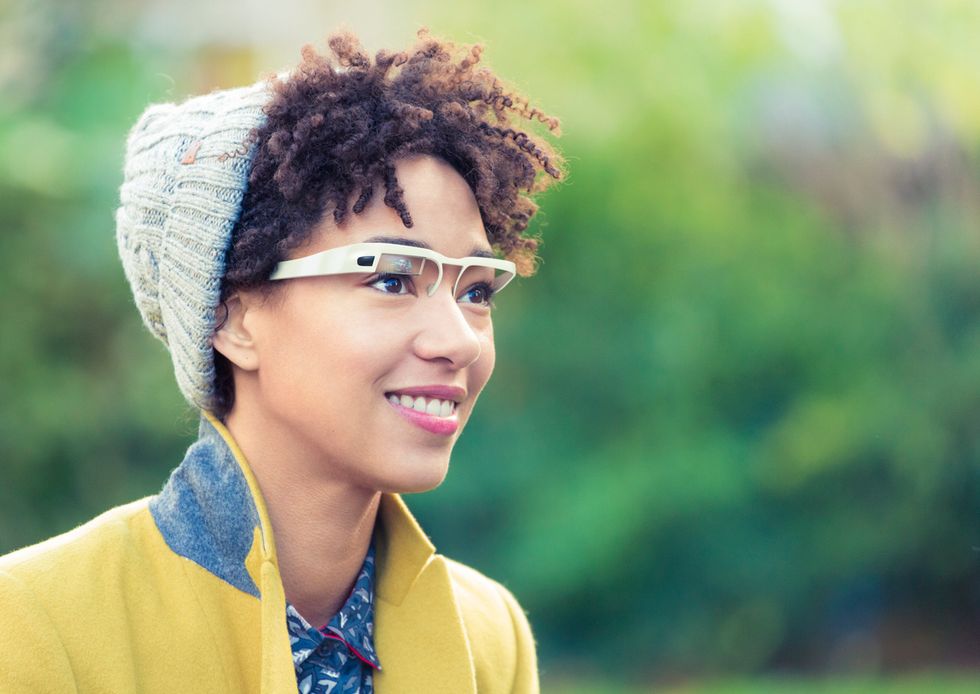 Apple smart glasses are expected to arrive in 2025 iStock
Kuo says the eye tracking technology will provide a more intuitive user experience, letting the wearer interact seamlessly with their environment. It is also suggested how the headset would reduce the resolution of areas of its display that the user isn't looking at, which in turn could reduce computational burden.

The analyst also suggests that, based on hardware specifications, the headset could feature iris recognition, which could act as a form of biometric security and bring Apple Pay to the headset.
The headset has previously been described by Kuo as portable rather than mobile. It is also thought to be an accessory to the iPhone rather than a standalone device. Despite its accessory status, the headset is thought to carry a high price tag of around $1,000. A such, it will almost certainly be a niche device by Apple's standards, selling in fewer quantities than products like the Apple Watch.
Vuzix Blade 1.5 Upgraded Version AR Smart Glasses
From Your Site Articles
Related Articles Around the Web
Like GearBrain on Facebook