Like GearBrain on Facebook
One of the biggest topics in Silicon Valley today is Apple's interest in virtual and augmented reality. The company, and especially boss Tim Cook, has expressed great interest in the technology for several years, but beyond augmented reality on the iPhone and iPad, little has come of it.
Now though, rumors are gathering pace and it is becoming increasingly likely that Apple will launch its own virtual and augmented reality hardware in the coming few years.
Read More:
The latest speculation comes from Ming Chi-Kuo, the renowned analyst who has a very good track record for Apple information. Kuo's latest research note, seen by MacRumors, states that he believes Apple will release a "helmet-type" mixed reality (MR) headset in 2022, followed by augmented reality smart glasses in mid-2025. Kuo even believes the ultimate goal for Apple is an AR contact lens for sometime between 2030 and 2040.
Kuo's note states: "We predict that Apple's MR/AR product roadmap includes three phases: helmet type by 2022, glasses type by 2025, and contact lens type by 2030-2040. We foresee that the helmet product will provide AR and VR experiences, while glasses and contact lens types of products are more likely to focus on AR applications."
The analyst claims Apple currently has several prototypes of the mixed reality headset, weighing between 200 and 300 grams, but that Apple is targeting a weight of 100 to 200 grams for the final model. This would make the headset significantly lighter than any of the competition. For context, the popular Oculus Quest 2 VR headset weighs 503 grams and the iPhone 12 weighs 164 grams.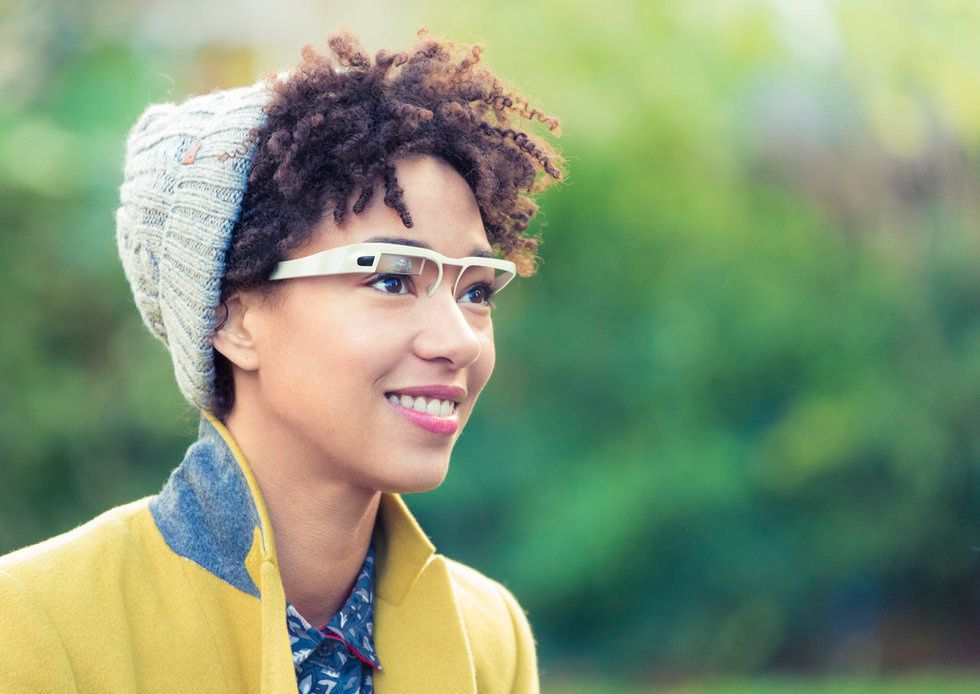 The AR glasses are tipped to arrive in 2025 iStock
Kuo believes the headset will cost in the region of $1,000, which is the same as today's iPhone 12 Pro. This is far more expensive than headsets like the $400 Oculus Quest 2, but with versions of the Apple Watch costing over $1,000 and Apple's AirPods Max costing $550, expensive iPhone accessories are far from uncharted waters for Apple. It has previously been claimed how the headset could cost as much as $3,000.

Being mixed reality, Kuo believes the headset will cater for virtual reality, where the wearer's view of their surroundings is completely replaced by a digital image, but also augmented reality, where digital elements are blended with a view of the real world. Kuo describes the headset as "portable" with its own computing power and storage, unlike some older headsets that were powered by connected smartphones.
However, Kuo says the headset will not be truly mobile like an iPhone, but added: "When the technology improves, we believe that the new helmet product can also enhance its mobility."
Looking further ahead, Kuo believes Apple is targeting a 2025 release for its augmented reality smart glasses. He says the glasses will be more mobile than the headset, and is looking forward to how the device could be integrated with the car Apple is also rumored to be developing. Finally, looking a decade or two down the line, Kuo says AR contact lenses would provide a form of "invisible computing".
From Your Site Articles
Related Articles Around the Web
Like GearBrain on Facebook