Like GearBrain on Facebook
Australia went through Daylight Savings Time on Sunday, October 7, and the Apple Watch Series 4 is not handing the time change well. Apple's newest smartwatch is constantly rebooting — and can't restart or charge reports users on Reddit.
The issue, first found by 9to5Mac, may be a bug on the Infograph Modular face with the Activity complication. These faces are what several users say are causing the issue, with some people disabling this visual option entirely to try and regain control of their watch.
The visual design of the faces on new Apple Watch Series 4 have a cluttered look — a lot of information is now crammed into a small amount of real estate. The faces in question show the full 24 hours of the day — and the missing hour may be creating a software spin. There are some reports that the watch app on the iPhone is crashing as well.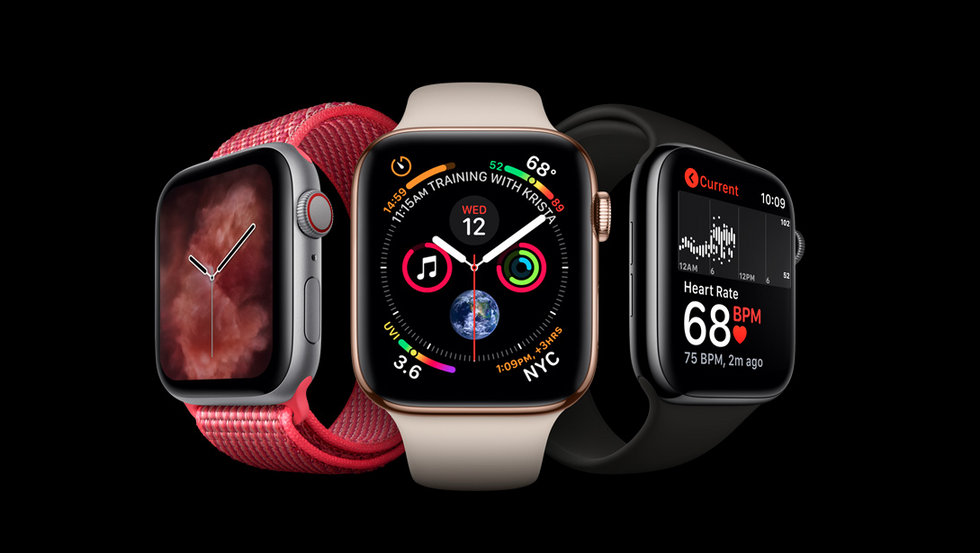 Some Apple Watch Series 4 users are stuck in a reboot following Daylight Savings Time in Australia Apple
In a bid to fix the problem, users are switching the time zone temporarily to other regions. Other took their watches straight to their local Apple store.

Some people are reporting they're fixing the stuck loop by holding down the side button, or digital crown, for about 20 to 30 seconds which brings up an option for a hard factory reset on the watch.
In the fall, clocks are set back an hour in regions that follow Daylight Savings Time. While Australia just went through their so-called 'fall back,' the U.S., won't reset until Sunday, November 4th at 2 am. Presumably Apple will have a software fix by then.
Unboxing Apple Watch Series 4 in less than 10 Seconds www.youtube.com
Like GearBrain on Facebook