Like GearBrain on Facebook
As has become an annual tradition, Apple is expected to reveal its latest wearable in September. Likely to be called the Watch Series 5, it should be revealed alongside the iPhone 11.
And, while many consumers may think the current Watch Series 4 is a perfectly good wearable — indeed, it's the best money can buy right now — we think there are still plenty of opportunities for Apple to upgrade and make the smartwatch even better.
Read More:
Many of these are simple changes which could make a pleasant difference to the way the Apple Watch works. And since the Series 4 from 2018 introduced major updates like the ECG app and fall detection, we think Apple will keep things simple for 2019 ahead of a larger shift and perhaps a design change in 2020.
Here is our wish list for the 2019 Apple Watch Series 5.
Always-on display
While we are getting used to only seeing the time with the tap of a screen or flick of a wrist, being able to see the time without having to take action would be a nice addition for the Apple Watch Series 5.
It is likely that a display, like this, would be simpler when not in use, which is a battery-saving technique used by smartwatches with always-on displays from other manufacturers. But this would make the device feel more like a watch, and allow for the time to be seen with a glance without moving your arm.
Sleep tracking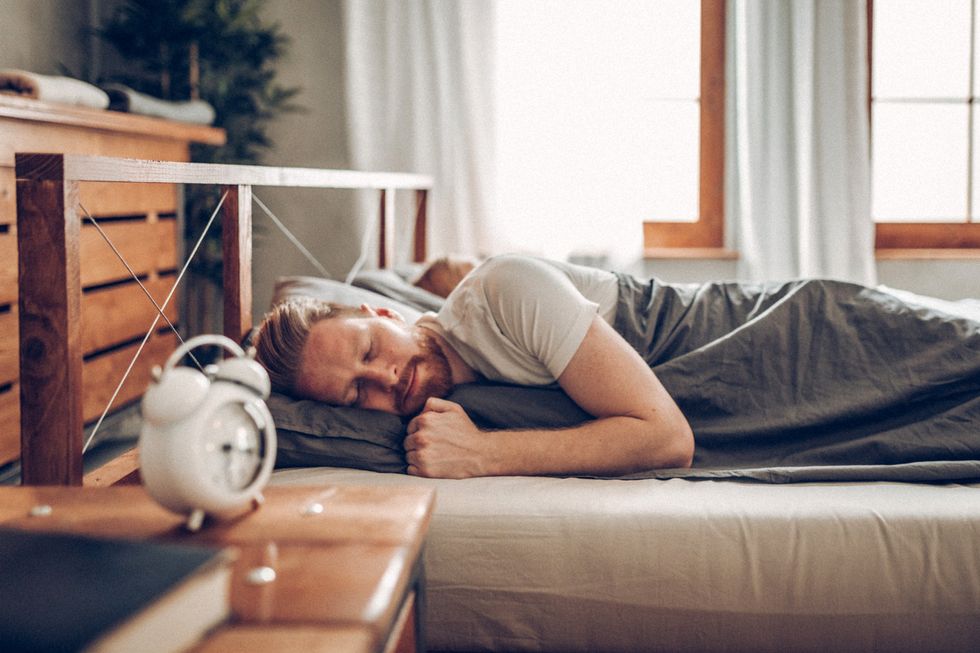 Sleep tracking is strangely still missing from the Apple Watch iStock
Another glaring omission from the Apple Watch — one that other wearables include — is sleep tracking. What makes this situation even more bizarre is that Apple allows third-party Watch apps to track sleep, and these work remarkably well without destroying battery life.

Since Apple is clearly positioning the Watch as a must-have health and fitness devices, you'd think an ability to track sleep – now seen as the foundation of good health — would be a top priority. We get that Apple is rarely first to anything, and it clearly wants to get sleep tracking right before releasing a half-baked app — but it's been over four years now, and the Watch still doesn't have this feature baked into its operating system.
Improved battery life

The primary reason for the Apple Watch not yet offering an always-on display and sleep tracking is battery life. When the first Watch arrived back in 2015 this was a real concern, but through software updates and hardware changes the latest Series 4 can last around 36 to 48 hours between charges.
Even with sleep tracking via a third-party app, we get more than a full day of use out of our Watch Series 4, which is then replenished by charging for an hour during the day — during lunch, for example, or while we get ready in the morning.
We would love to see the Apple Watch Series 5 gain enough battery life to last 24-36 hours, while also displaying the time all day, and tracking our sleep through the night. If this means charging for an hour each morning or lunch, that's fine by us.
Lost iPhone (and AirPods) alerts

We've written about Tile before on GearBrain. The company's small trackers are located-based on the strength of their Bluetooth connection with your smartphone.
Now imagine the Apple Watch having the same technology. That way, the Watch could alert you if it notices the Bluetooth connection with your iPhone is getting weaker — an indication you are heading somewhere but left your phone behind.
The Watch could issue a quick notification and ask if you meant to leave your phone behind. Your answer to this (along with your location and perhaps the time of day) could then help train the system, so the smartphone learns your habits and stops alerting you when you head to the bathroom without your phone at 7 am, but gives you a nudge when you leave your desk at 5:30pm without the device.
We would like to see Apple implement this technology with its AirPods earphones too.
Blood pressure monitoring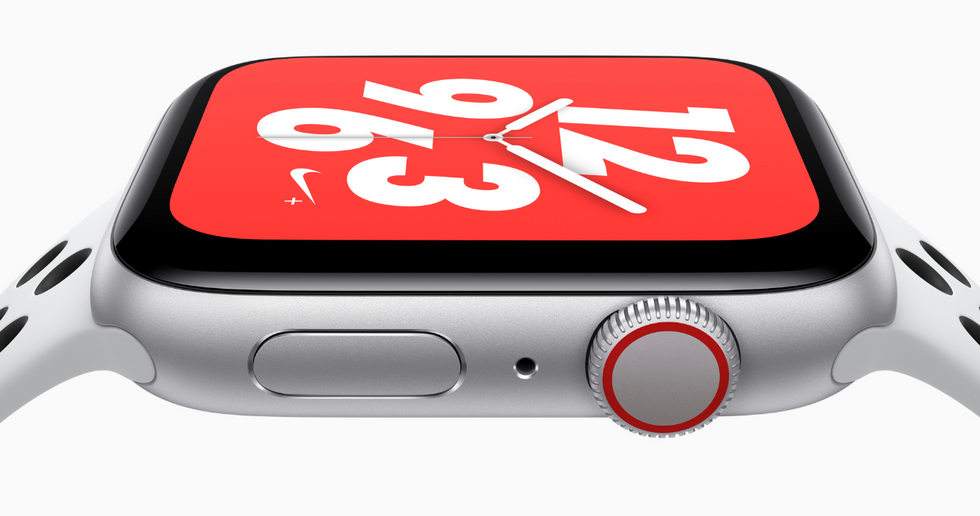 The Apple Watch could benefit from blood pressure monitoringApple
Apple moved the wearable game forward in 2018 with the ECG app for its Watch Series 4. Now that this feature is widely available (having needed medical certification in every country where the watch is sold), we have to wonder what Apple's next big medical move will be.

A patent belonging to the iPhone maker and published by the U.S. Patent Office in June 2018 describes a "low-profile blood pressure measurement system". Clearly the company is investigating this technology, but with the Series 4 altering the Watch's basic shape for the first time since 2015, we can't see any major physical changes (which may well be needed for a blood pressure monitor) arriving in the Series 5 for 2019.
But if the company did add this technology, Apple wouldn't be first as the Samsung's Galaxy Watch Active, launched in February 2018, already has a blood pressure app. Nonetheless, a blood pressure feature would be a nice addition to the existing ECG app and atrial fibrillation alerts of the Watch.
A store for watch faces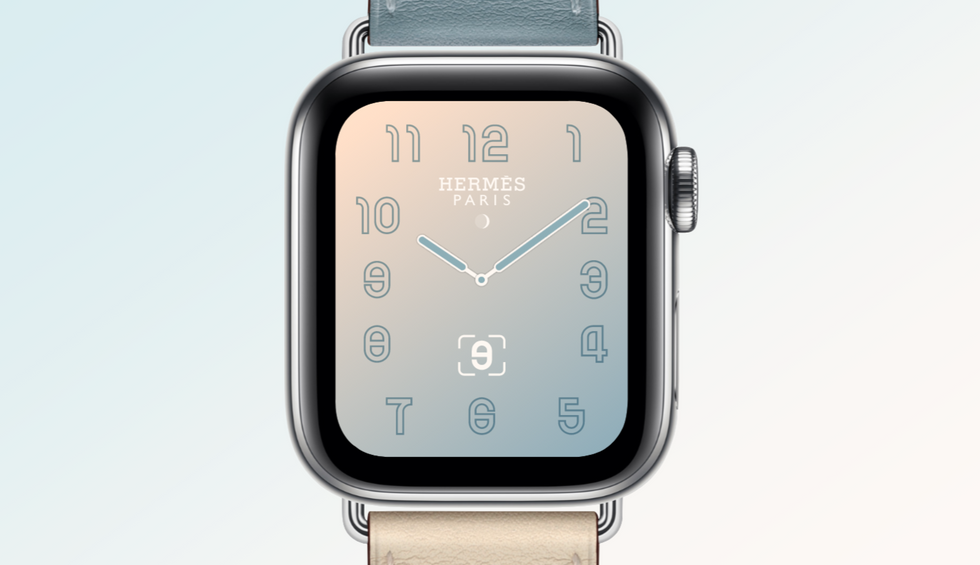 It would be good to see more designer brand faces, along with HermèsApple
The Apple Watch's collection of watch faces is fairly decent, and some of them are highly customizable with regard to colors, designs, complications and layout. But we want more.

A third-party watch face store for developers to sell their custom creations would be a great feature, and one which would give the Apple Watch a new sense of personalization and individuality. We would even be happy to pay for these faces, in the same way we don't mind paying a couple of dollars for iPhone apps today.
Unfortunately, we suspect Apple hasn't gone down this route yet because of potential copyright infringement. Open up a watch face store and you can guarantee it would be packed with unofficial Rolex, Tag and Omega faces before you can say 'cease and desist'.
Perhaps a smart algorithm to weed out such faces before they go live could prevent this, or an outright ban on wording and logos appearing on third-party faces.
More granular exercise tracking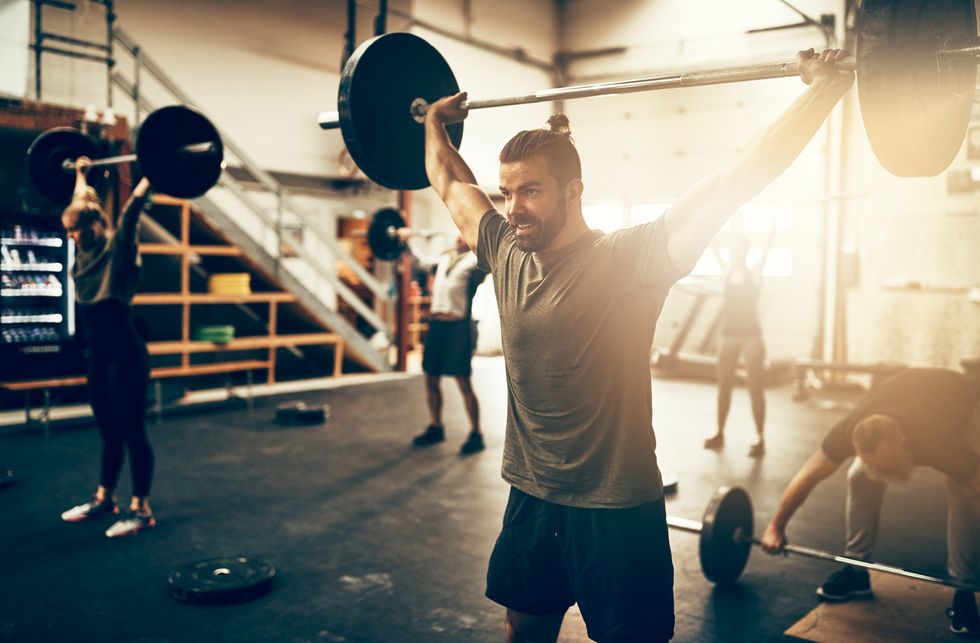 The Apple Watch Series 4 cannot track weight training iStock
The current Apple Watch is a great fitness and exercise watch; one of the best, in fact. But there are still some areas which we think could be further improved.

For instance, Samsung's recent smartwatches are better able to track individual gym exercises, like weight lifting. You just tell the watch what you are doing, and it'll count the reps for you. In some cases you just tell the watch you're lifting weights, then its accelerometer works out what exercise you're doing, and starts counting.
We would also like to see the Apple Watch better understand what exercise we are doing, and when. Often, the Watch will let us walk outside for five or even 10 minutes before asking if we're doing an outdoor walk, and if we would like to record our activity. If the Watch could identify this from the start, then record the data and show us every walk, jog or run for each day in the iOS Health app, that'd be great.
We suspect this could be fixed with software alone, so we'll look out for changes in watchOS 6, due out this fall.
A better audio alerts experience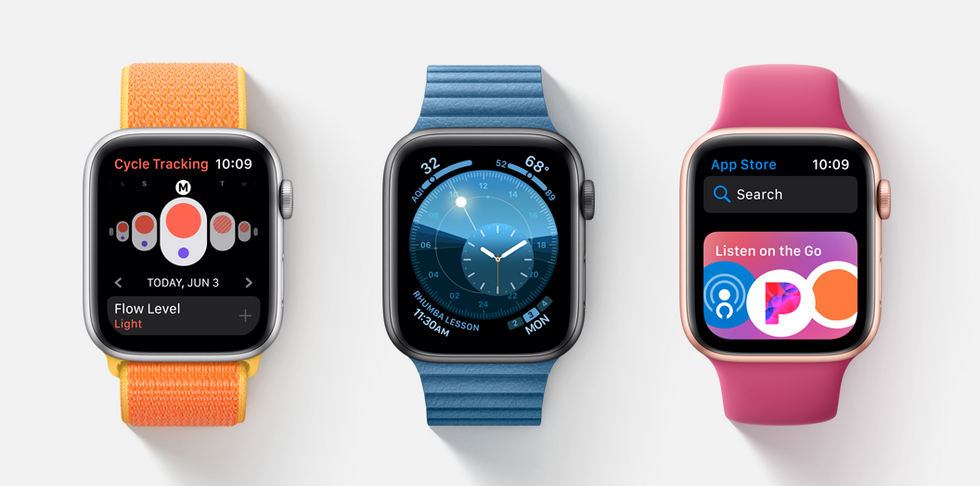 A better alerts system in watchOS 6, pictured, would be welcomeApple
In our experience, most Apple Watch owners switch all audio notifications off on their first day of using the device, and never turn them back on again. That's fair enough, as not everyone wants to have beeps and alarms emanating from their wrist throughout the day, especially in a quiet office.

But we think there is room for a tailored compromise here. What if the Watch offered a broader range of audio alert options, then let you configure these exactly the way you want?
These could be set to automatically mute when you arrive at work, or after a certain time in the evening. Maybe you could set incoming phone calls to always make a noise, unless it looks like you're in a cinema or theater (as determined by Apple Maps and the GPS signal of your Watch or iPhone).
Perhaps the Watch could even dig into your calendar to spot your meeting schedule and work out when it should and shouldn't make a noise. An intelligent, learning and deeply configurable audio alerts system could be a great feature, but it would need careful consideration from both Apple and Watch owners alike.
Again, we think this is something that could appear on current models via a software update, but would likely be launched first with a new model of Watch.
This is just a sample of what we want to see from the next generation or two of Apple Watch. We'll find out in the fall what (if anything) Apple has up its sleeve for 2019.
From Your Site Articles
Related Articles Around the Web
Like GearBrain on Facebook