With autonomous cars soon doing all of the driving for us, we'll need something to keep us entertained during long journeys once the novelty — and fear — has worn off.
To help out with this problem of the 2030's and 2040's, Intel is partnering with Warner Bros. to find ways to divert our attention on the road — and it goes way beyond playing films on our (soon to come) dashboard TV screen.
The two companies want to bring immersive virtual reality (VR) and augmented reality (AR) experiences to the cars of the future, says Brian Kzranich, Intel's chief executive who spoke at the Los Angeles Auto Show on Wednesday, November 29.
"We have barely scratched the surface in thinking about the way cars will be designed, the interaction among passengers, and how passengers will spend time while they are riding and not driving...autonomous driving is today's biggest game changer, offering a new platform for innovation," says Krzanich.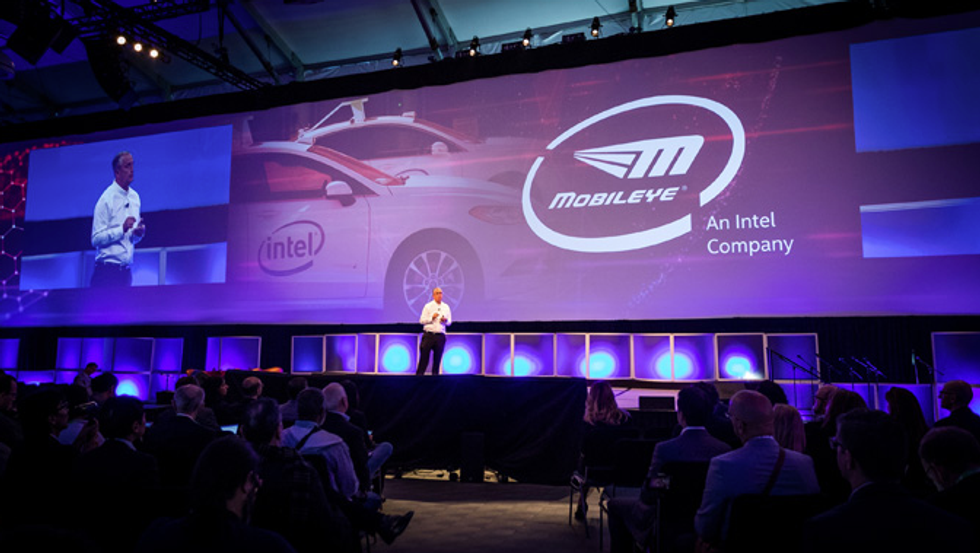 Intel boss Brian Krzanich was speaking at the LA Auto ShowIntel
The Intel boss went on: "For example, a fan of the superhero Batman could enjoy riding in the Batmobile through the streets of Gotham City, while AR capabilities render the car a literal lens to the outside world."
An image produced by Intel shows how a car could project AR experienced onto the windscreen, where Gotham City is displayed, along with the famous Bat-Signal lighting up the virtual sky.
Sounds great. But then the Intel chief suggested how such an experience would be geared up for advertising. The AR system could, Krzanich says, "...enable passengers to view advertising and other discovery experiences."
Intel says the average American spends over 300 hours per year behind the wheel. Turn these driving hours into passenger hours and companies like Warner Bros. will be chomping at the bit to entertain them and advertise in the captive environment of a car interior.
Intel and Warner Bros. will now work to build a one-off car to showcase these AR and VR technologies — which will join the 100-vehicle fleet of Mobileye, the autonomous car vision company bought by Intel for $15B earlier in 2017.