Like GearBrain on Facebook
It might not become the year of the flying taxi and fully driverless car we were promised, but 2020 is still expected to be a big year for technology. 5G will be a major talking point, and so too will foldable smartphones, 8K televisions (whether you need them or not), and wearables which tap ever further into your personal health and fitness.
A lot of the devices outlined below are expensive, and certainly don't need replacing every year. In fact, many can be held onto for at least another 12 months. Still, sometimes it's worth making the investment now. Read on to find out what we think you should keep, and what should be listed on eBay.
Smartphone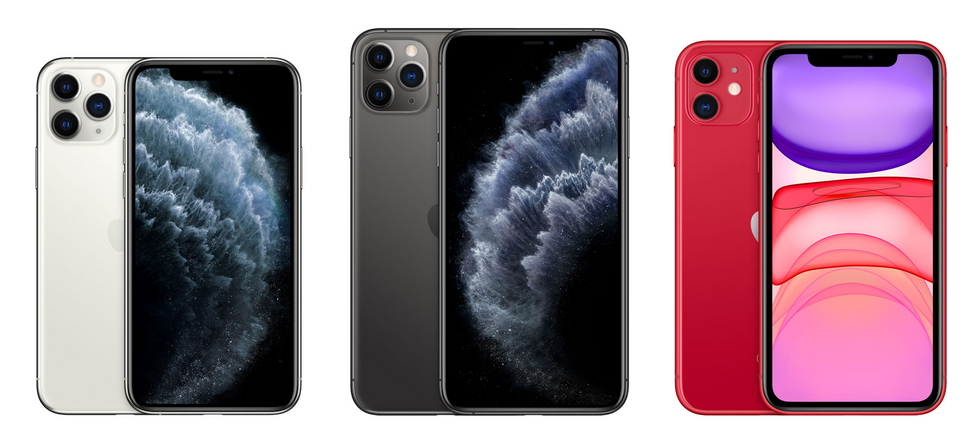 A range of 5G iPhones are expected in the fall of 2020Apple
If you already have a 5G smartphone then congratulations, you are the earliest of early adopters and likely set for the next couple of years, as 5G coverage ramps up across the U.S. and beyond.

However, if you are still using a 4G phone like the vast majority of consumers, then 2020 might well be the year to buy an upgrade and get on the 5G bandwagon. But exercise caution; 5G isn't available everywhere yet, and is unlikely to be even by the end of 2020. For now, we recommend you hold and wait until later in 2020; that way you can see what the 5G coverage is like near you, and what 5G phones are in your budget.
Samsung and LG are likely to announce new 5G phones in the first quarter of 2020, but it won't be until the fall when the first 5G iPhones and Google Pixels are expected to arrive. These are sure to kick the market into a higher gear, ahead of 5G becoming truly mass-market in 2021.
Tablet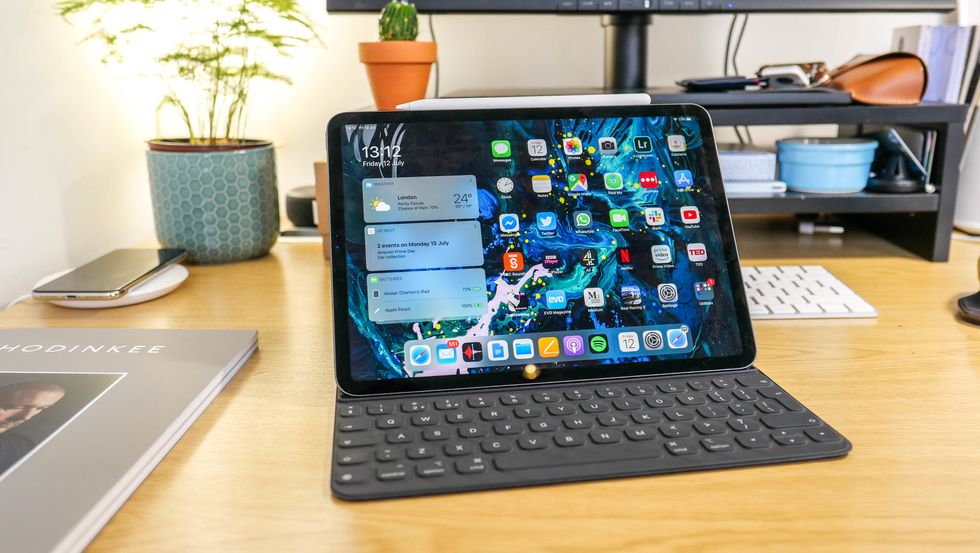 The Apple iPad and Microsoft Surface ranges are worth buying now GearBrain
The tablet market is something of a two horse race between Apple and Microsoft. While some Android options do exist, from the likes of Samsung, the iPad and Surface options are what we would recommend.

As for upgrading in 2020, we don't see any major reason to just yet. If you are happy with your one- or two-year-old Surface or iPad, then there's probably no need to buy a new one. They are unlikely to offer 5G, and as far as we know there is no major tech breakthrough lurking just around the corner. Today's tablets are already hugely capable devices, so we'd recommend you spend your money elsewhere in 2020.
Smartwatches and fitness trackers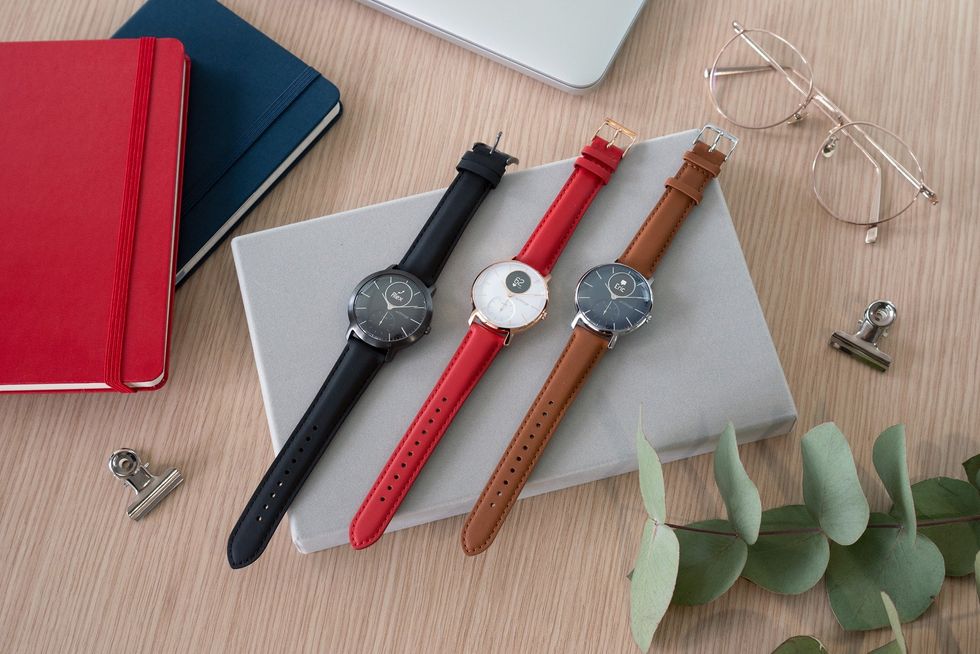 Withings will likely update its hybrid smartwatches for 2020Withings
It is a similar story with smartwatches and fitness trackers. The current offerings from Apple, Samsung, Garmin and others are all strong, and we have seen only minimal improvements for a couple of years now.

This was especially true of the Apple Watch Series 5 for 2019, which added little more than an always-on display to the Series 4. It will take another major new feature from Apple or Samsung to convince us to upgrade in 2020 — a feature like glucose monitoring, for example.
What could be interesting in 2020 is the result of Google acquiring Fitbit for $2 billion. Although the purchase will take a while to go through — and it will reportedly be investigated by the U.S. Department of Justice — we hope to gain a sense of where Google will take its wearable game in 2020 and beyond.
Rumors of a 'Pixel Watch' have swirled for two years now, but still with no wearable of its own, we hope 2020 will be Google's year to get involved. However, even if it does, you shouldn't expect a Pixel Watch until the fall at the earliest, so it's worth holding onto your current wearable for now.

Hybrid smartwatches, like those from Withings, will likely gain new health features in 2020, but we feel they are approaching the end of their runway, and upgrades will be fairly minor for the following year.
Television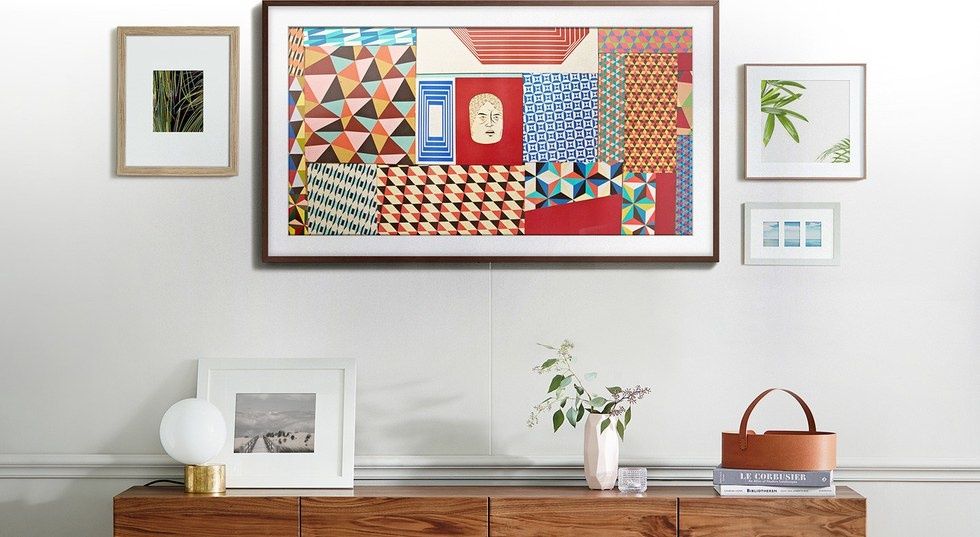 Samsung's 'The Frame' television looks like a picture when not used Samsung
Without a doubt, the CES technology show in Las Vegas in January 2020 will be packed from floor to ceiling with huge 8K televisions. They will promise AI-powered upscaling of HD and 4K content (as Samsung's do), then conveniently ignore the fact that no 8K content is actually available.

The Tokyo Olympics will be broadcast in 8K in Japan, but otherwise we don't think the technology will be worth getting excited about in 2020. If you television can already handle Ultra HD 4K (and perhaps HDR, too), then we suggest you stick for another year.
However if your pockets are particularly deep, then 2020 could be the year of the rollable TV. LG showed off this technology at CES a year ago, but hasn't yet put the TV on sale (or even given it a price). We expect (or let's say we hope) to see a price this time around, along with further ways to disguise the ever-increasing size of today's televisions, like Samsung's The Frame pictured above.
But for the rest of us, and with the recent launches of Apple TV+ and Display+, we think 2020 will be more about the content than the screen itself. Stick with your current TV and put some money into streaming subscriptions instead.
Games console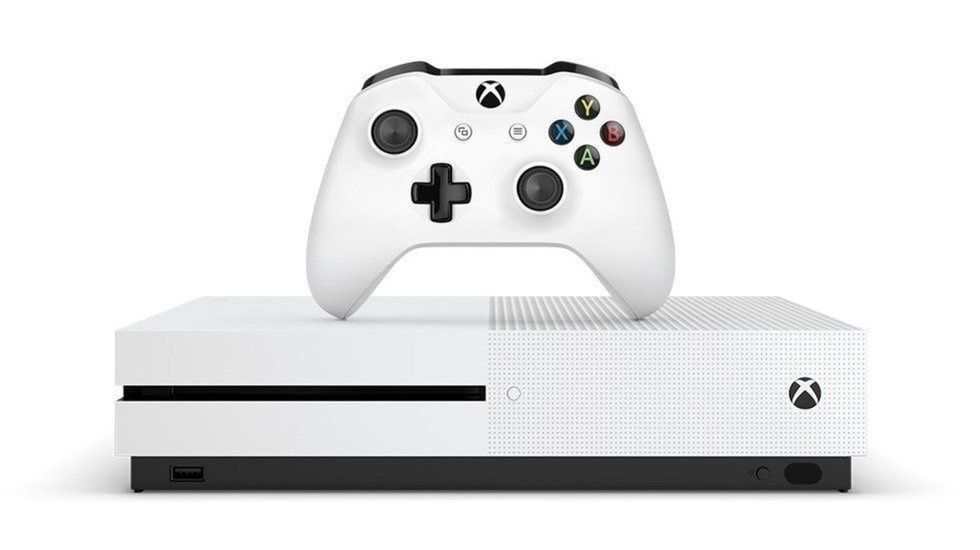 The Xbox One is now under $200, but a replacement is due in 2020 Xbox
There are some very good deals on the Xbox One S and PlayStation 4 out there at the moment, with both hovering around the $200 mark. But we suspect each will be replaced by substantially more powerful (and more expensive) systems in the fall of 2020.

These will likely be announced at the E3 video game conference in June, so we would suggest waiting until the summer, then making your mind up. You essentially have two choices; buy one of the current consoles while they are cheap and enjoy it for a few years before upgrading, or hold off, save up, and buy the latest-and-greatest this time next year.
Sound system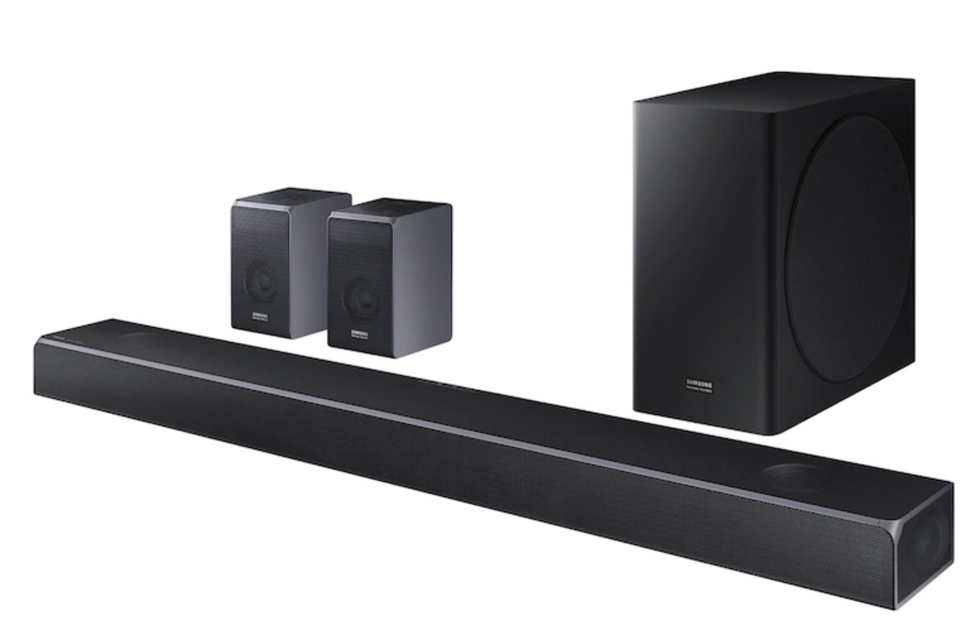 Sound bar technology feels like it has peaked for nowSamsung
Home cinema systems with Dolby Atmos have fallen in price for a couple of years now, and many no longer rely on separate rear speakers to surround you with sound. Instead, sound bars from Samsung and LG have speakers facing upwards and out to the sides, bouncing sound off the walls and ceiling to put the movie theater experience in even a modest living room.

CES will be the homes of new sound bars with even more power, but we don't expect to see any major new innovations for 2020. This is good news for consumers thinking of buying a sound bar in the coming year, as prices will surely continue to fall. And if you already have one from the last year or so, you can stick with it and not worry about missing out on anything new.
One thing worth mentioning here is Amazon getting into the sound system market with its Echo products. These can now be paired together to create surround sound. We expect Amazon to build further on this in 2020, so keep an eye out for a move further into the home cinema space at its annual hardware event in September.
Headphones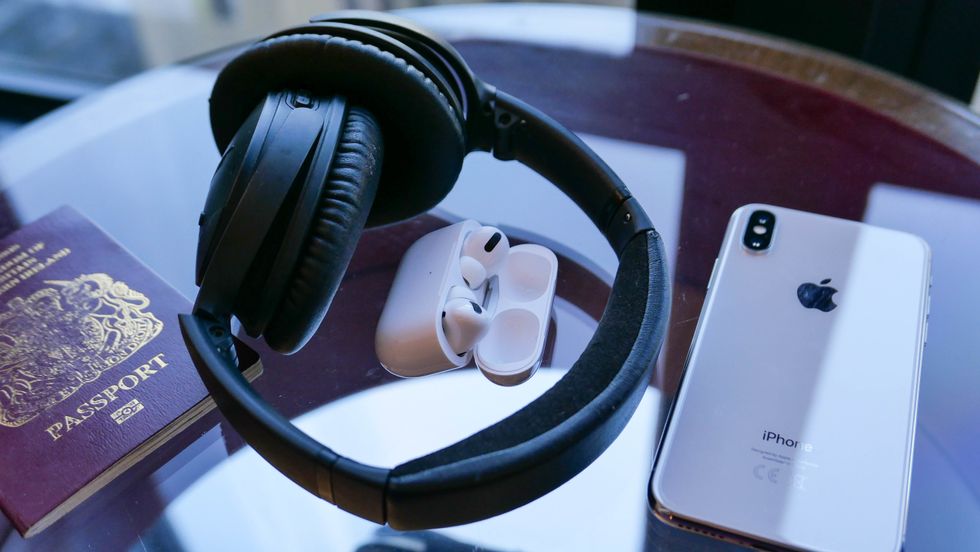 Headphones of all shapes and sizes are worth your attention in 2020GearBrain
Now is a very good time to invest in a pair of headphones. The world has gone wireless, so if you haven't yet then it's time to drop your alliance to the headphone jack and make the switch.

Prices stretch from under $50 to over $500, but the sweet spot seems to be around the $200 to $300 mark. There, you can pick up the Apple AirPods Pro, Sony WH-1000XM3, or Bose 700 headphones. All are excellent options and are unlikely to be replaced by upgraded models in 2020.
From Your Site Articles
Related Articles Around the Web
Like GearBrain on Facebook