Like GearBrain on Facebook
Daimler, the parent company of Mercedes-Benz, has adjusted its expectations for creating a successful driverless taxi business.
Speaking at an investor event in London on November 14, Daimler chief executive Ola Källenius admitted that creating vehicles which operate on public roads with zero input from a human driver, has been more difficult than expected.
Read More:
Mercedes and Bosch said in July 2018 that they planned to offer an autonomous taxi service in Silicon Valley in 2019. The companies, in an announcement, had then said the pilot service would "speed up the development" of Level 4 and Level 5 autonomous driving systems for use in urban environments. But now it seems this will not happen any time soon. Instead, the two companies recently announced an autonomous parking lot in Germany.
Källenius' admission, first reported by Reuters, came just a day after Waymo published a video, embedded below, showing one of its autonomous taxis complete a complex maneuver by crossing oncoming traffic, with no safety driver sat behind the wheel.
Waymo, which is owned by Google parent Alphabet, has spent a decade working on its driverless cars and currently offers paid-for autonomous taxi rides to select users in Phoenix, Arizona. Although most of its cars include a safety driver to take over in case of an emergency, Waymo recently started monitoring its cars remotely, leaving them to drive themselves on public roads.
Daimler had similar ambitions for its own autonomous driving technology, which it has featured in a number of driverless concept vehicles shown off in recent years. The company's Mercedes division features some of the industry's most advanced driver assistance systems on its S-Class luxury limo, and the company's truck making arm is also working on autonomous drive systems. These were recently tested on public roads in Virginia.
Källenius said designing an autonomous system capable of driving in urban areas without human help has proved more of a challenge than the company envisaged. This is a challenge shared across the industry, as car makers realize how much easier it is to have a computer drive on a freeway compared to driving complex town and city routes, complete with oncoming traffic, stop signs, pedestrians, junctions — and, of course, unpredictable human drivers.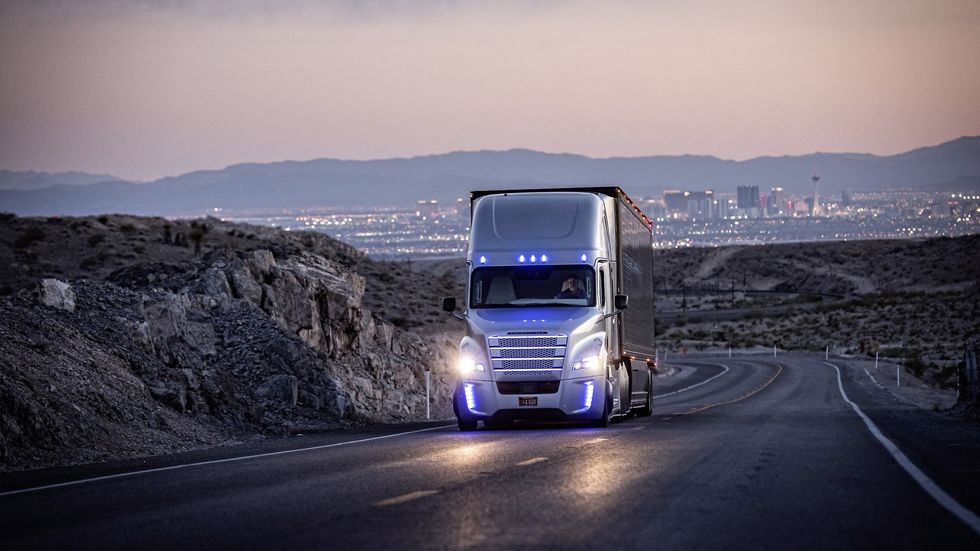 Daimler sees a brighter future in testing autonomous trucksDaimler
"There has been a reality check setting in here," the Daimler boss admitted at the investor event on Thursday, adding that he expects the company's autonomous technology is more likely to appear on trucks first.

Here, the technology can be used to 'platoon,' where one lead truck is followed by several others, each following the one ahead. On these roads the trucks have less information to process compared to driving in towns and cities. As we have previously reported, a number of firms are also currently working on autonomous trucking.
Pioneer MVH-1400NEX Digital Multimedia Video Receiver Apple CarPlay with Bluetooth
GearBrain www.youtube.com
From Your Site Articles
Related Articles Around the Web
Like GearBrain on Facebook