Like GearBrain on Facebook
Modern cars have become connected devices just like our smartphones and computers. But you don't need to buy a new vehicle to access a lot of these technologies, as a huge range of after-market devices exist to bring your old ride right up to date.
With the products we highlight below you can give you car some extra USB ports for charging devices like smartphones, add a Bluetooth connection for streaming music from your phone to the car's stereo, and even add a 4G-powered Wi-Fi network for on-the-go Netflix streaming to your passengers' iPads.
Read More:
All you really need to make these devices work is access to the car's 12V socket, also often known as the lighter socket. Now rarely used to light a cigarette or cigar, the extremely versatile connection can power everything from a smartphone or satellite navigation system, to a Bluetooth module, Alexa smart speaker, or a dash cam.
Here are a few affordable options to give your car's interior some new technology.
USB charging hub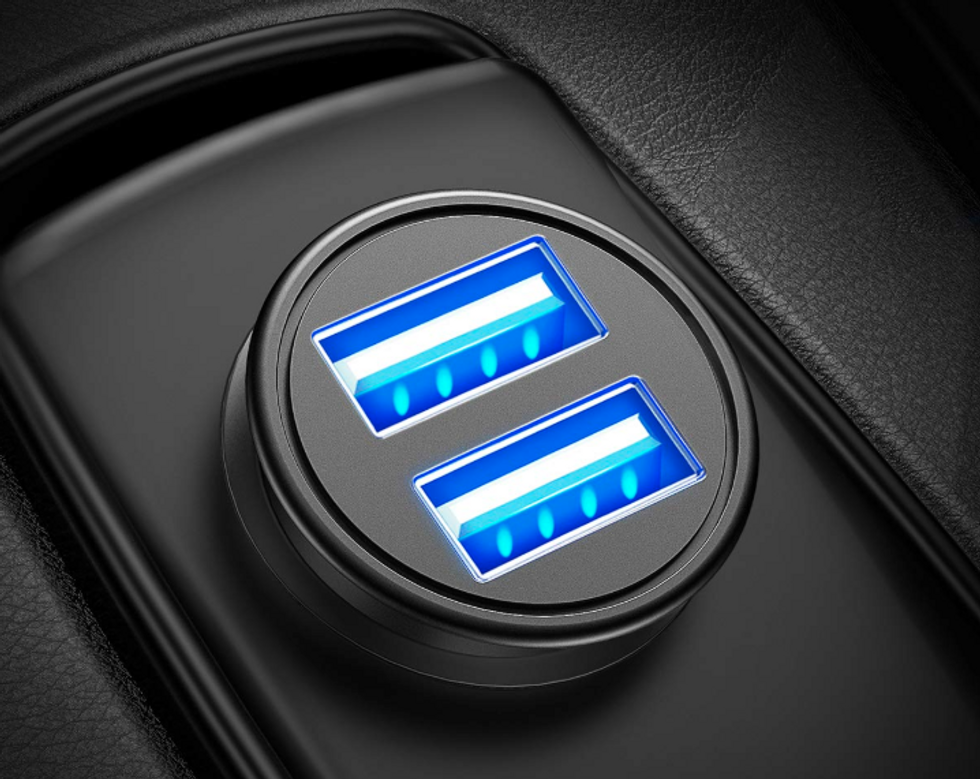 Some USB chargers sit flush in the 12V socketAinope
You basically have two options here — a hub with a cable, or without. Those without a cable plug directly into the 12V socket, then offer one, two, three or sometimes even four USB ports for charging devices like smartphones, cameras and tablets.

Those with just one or two USB ports often fit very discreetly into the socket, and even sit flush with it, creating a factory-fit look. This $13 dual-USB option from Ainope, pictured above, does exactly that, and so too does this $9 model from Aukey.
Amazon Basics offers a charger with four USB ports for just $15, but you should make sure such a chunky device will fit in your car before buying. Sometimes the 12V socket is nice and exposed with nothing around it, but on some vehicles it is slotted into a space in the dashboard, where this charger might not fit.
The alternative is to buy a charging hub with a cable. In this instance, the cable plugs into the 12V socket, but the USB hub itself is a distance away, and can be placed somewhere more convenient. This $18 model from Hunda has six USB ports and a two-foot cable, so you could place the hub in the middle of the car, where it can be reached by front and back seat passengers alike.
Bluetooth transmitter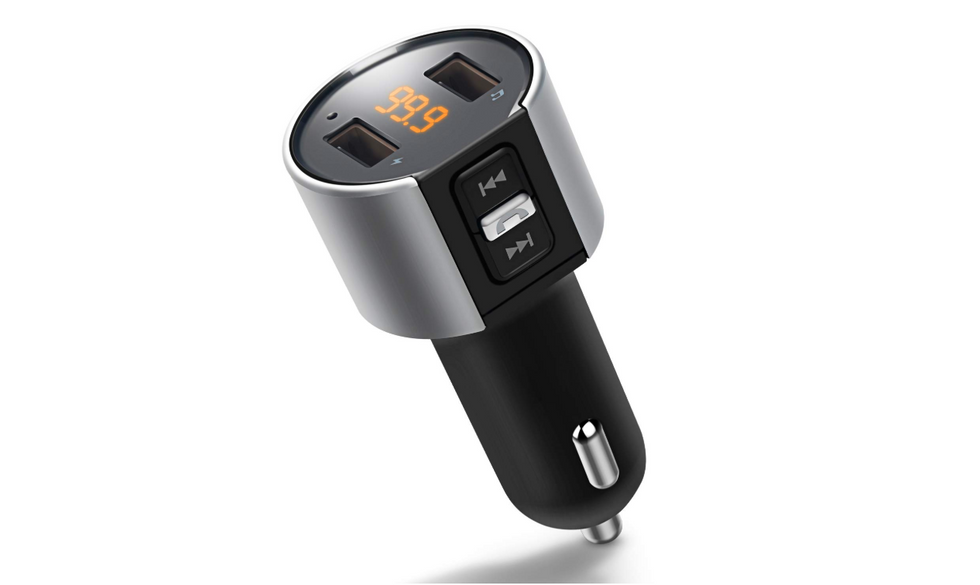 This device gives your car Bluetooth and USB chargingZeeporte
If your car is a little older and doesn't have Bluetooth or a USB port for playing music from your smartphone, then the 12V socket can once again come to your rescue.

That's because there is a wide range of devices which slot into the socket, then connect to your smartphone over Bluetooth. They then broadcast this audio over an FM frequency, which can be tuned to with your car radio, Once setup, audio from your phone can be heard through the car stereo.
Many of these gadgets also include a pair of USB ports, so you can charge your phone while it is connected over Bluetooth. Some also include buttons for controlling music playback, adjusting the volume, and accepting incoming calls, which are also routed to your car stereo and a microphone on the transmitter.
As with the chargers above, these transmitters can be quite chunky so you'll want to make sure you have space for one. Some also come on articulated arms to help make them more convenient to install and use.
We like this $16 option from Zeeporte, pictured above, as it takes up very little space yet still manages to include two USB chargers, music playback buttons, and a small display to show you the frequency to tune your car radio.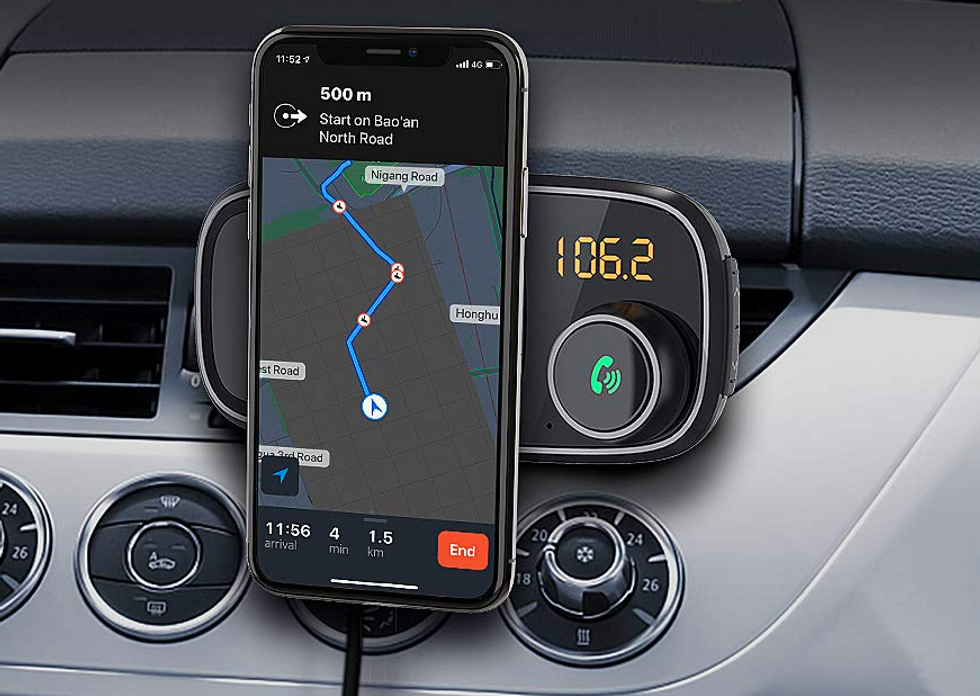 This option includes a magnetic phone holderQidoe
This $14 model from Nulaxy includes a flexible arm to help you position it better, and there is a more detailed display to see song names and the name or number of someone when they call you.

If you want to spend a little bit more, this $25 option from Qidoe also acts as a magnetic holder for your smartphone. It clips to your car's air vents (not a universal fit, check before you buy), then magnetically holds your phone in place. This is done with included magnetic strips which can be stuck to your phone or slipped inside its case.
[Note: Phones often cannot be charged wirelessly when magnetic strips are placed inside the back of their case.]
The charger then plugs into your 12V socket, and includes two USB ports on the plug for powering your phone and another device. There's also a display to show the radio frequency, a rotating knob for volume control, and a button for answering calls. A microSD card slot means you can play music stored on a card instead of streaming from your phone, if you prefer.
Mobile hotspot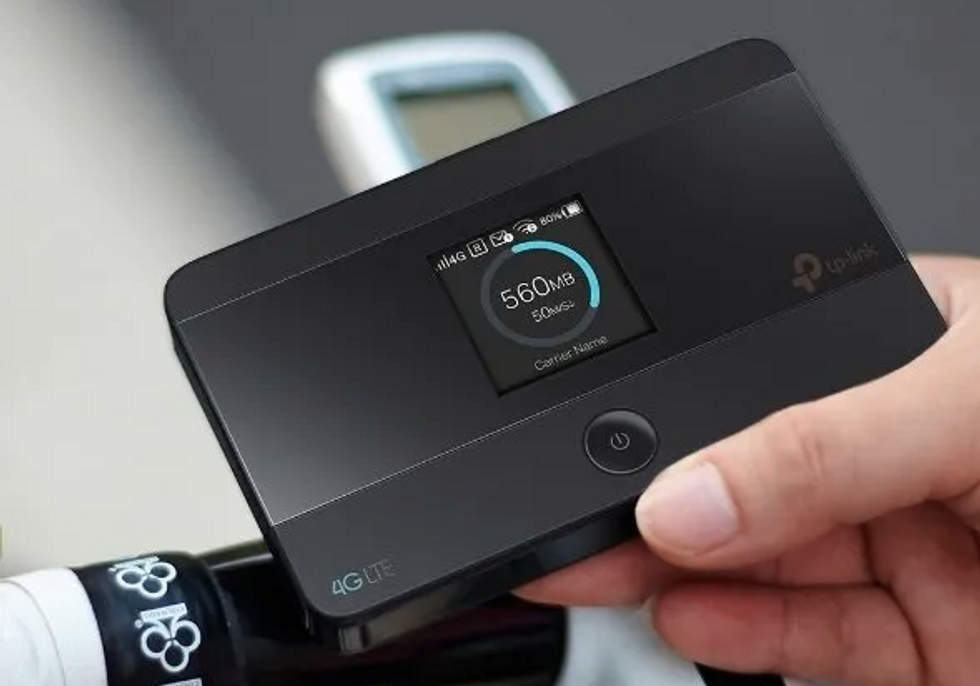 Mobile hotspots let multiple devices connect to the same 4G-powered Wi-Fi networkTP-Link
Not just a gadget for the car, but these 4G-powered Wi-Fi hotspots make a lot of sense when out on the road, especially with the family onboard.

Basically a battery-powered router, these devices take a 4G signal in, then broadcast it as a Wi-Fi network which multiple devices — sometimes 15 or more — can connect to.
That way, everyone in the car can connect to the web and use the same Wi-Fi network instead of draining their own 4G data — also, these hotspots tend to offer better signal strength than a phone.
The most important things to consider here are battery life (or battery size), how many devices can connect at once, and whether the hotspot has storage or not. If it does, then you can put files on it for everyone on the network to access, such as films for backseat passengers to watch on long journeys.
Mobile hotspot are usually powered by an internal battery, but you could plug them into a car's USB port to extend their life. Alternatively, the Sprint Drive is powered by the vehicle's OBD-2 port.
Read more:
From Your Site Articles
Related Articles Around the Web
Like GearBrain on Facebook