Like GearBrain on Facebook
As working from home quickly becomes the norm due to social distancing efforts to limit the spread of coronavirus, many people will soon be faced with suboptimal Wi-Fi connections.
This could mean a weak signal that constantly drops its connection to your computer, issues with interference, or problems with the signal passing through thick walls, and between floors.
Read More:
Nest Wifi AC2200 Mesh System Router (3-Pack) - $349 at Best Buy
Thankfully, fixing issues with your Wi-Fi network are often quick, easy and largely inexpensive. They range from simply moving the router so that it is closer to your computer, to installing range-extending equipment, or buying a new router.
With working from home likely to remain the norm for weeks or even months, here's a quick guide to upgrading your Wi-Fi network.
Move the router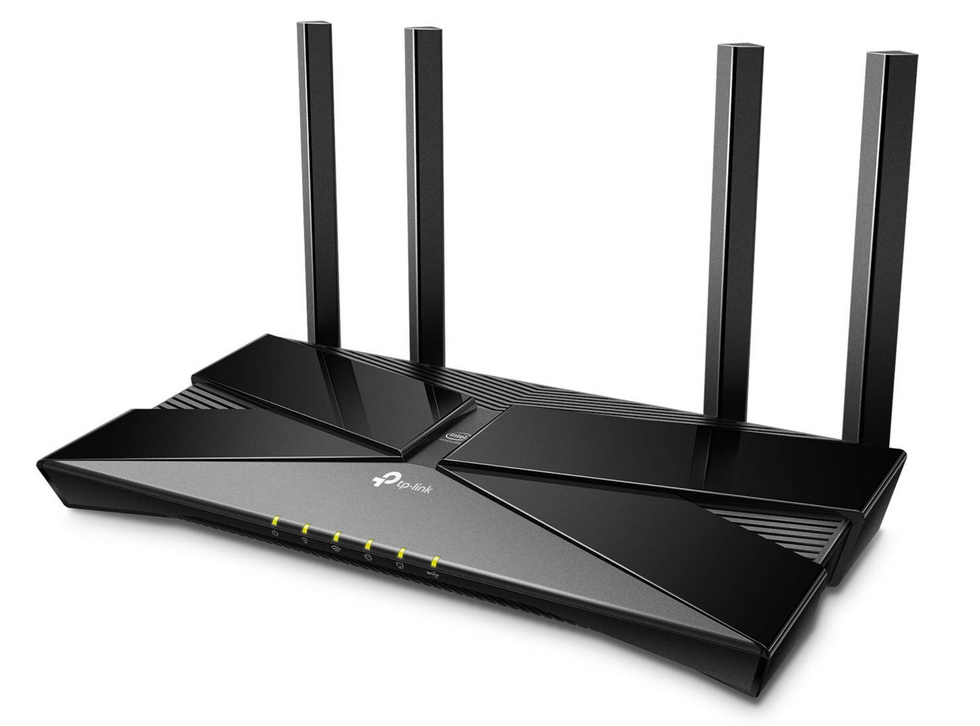 TP-Link routerTP-Link
Anyone faced with extensively working from home for the first time should, if they have the space, set up a home office. This doesn't need to be anything fancy, but a dedicated work space away from the distractions of the TV and your bed is key to being productive.

This could mean setting up a small home office in a spare bedroom, or in another room a long way from where the router normally lives. If this is causing connection issues, you could try moving the router either to the room you're working in, or to the room next door or directly below. Basically, the fewer walls and ceilings the signal has to pass through, the better - and this is of particular concern in older homes with thicker walls.
Also keep the router away from corners and out of cupboards or drawers. It might be tempting to hide the ugly plastic box away, but locating it prominently will help with signal strength.
You can always move the router back in the evening if you find it no longer connects reliably to your TV or media streamer.
Use a wired connection
If you are fortunate enough to have a work space right next to the router, then you should be plugging your computer into one of the router's Ethernet ports.
Such connections are less common on laptops these days, but most desktop computers still have Ethernet sockets, and you can often buy an adapter for connecting the cable to your laptop's USB-C port.
Wired connections are faster, more stable and don't suffer from interference in the way wireless connections can, so are your best bet, especially if your work requires much video conferencing.
Install a signal booster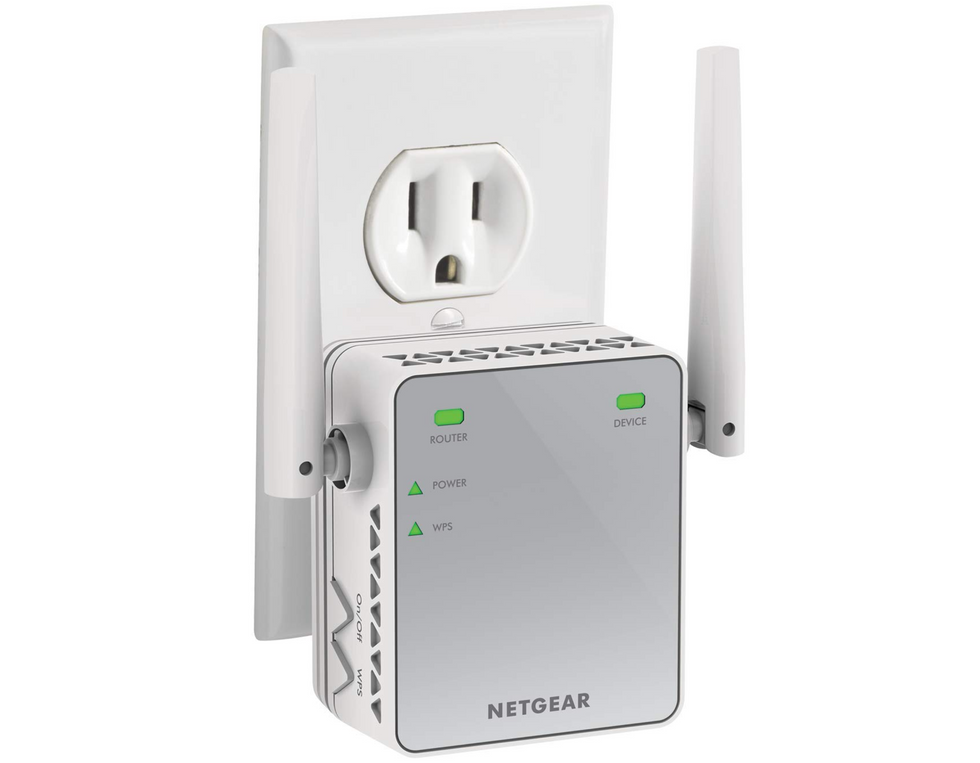 Netgear Wi-Fi signal boosterNetgear
A quick and relatively cheap way to improve your Wi-Fi network is to buy a signal booster, or network extender. These plug into a wall outlet, then connect to your router's Wi-Fi network. They then repeat the signal, helping it reach much further than what the router can manage on its own.

This will help to bring Wi-Fi to areas of your house that were previously dead zones (like your new home office) and even extend the internet out into the garden, should you want to work outside once the summer arrives.
Wi-Fi extenders can be bought cheaply, with this model from TP-Link costing $16 and promising to cover an area of up to 800 square feet.
Send the internet through your electrical wiring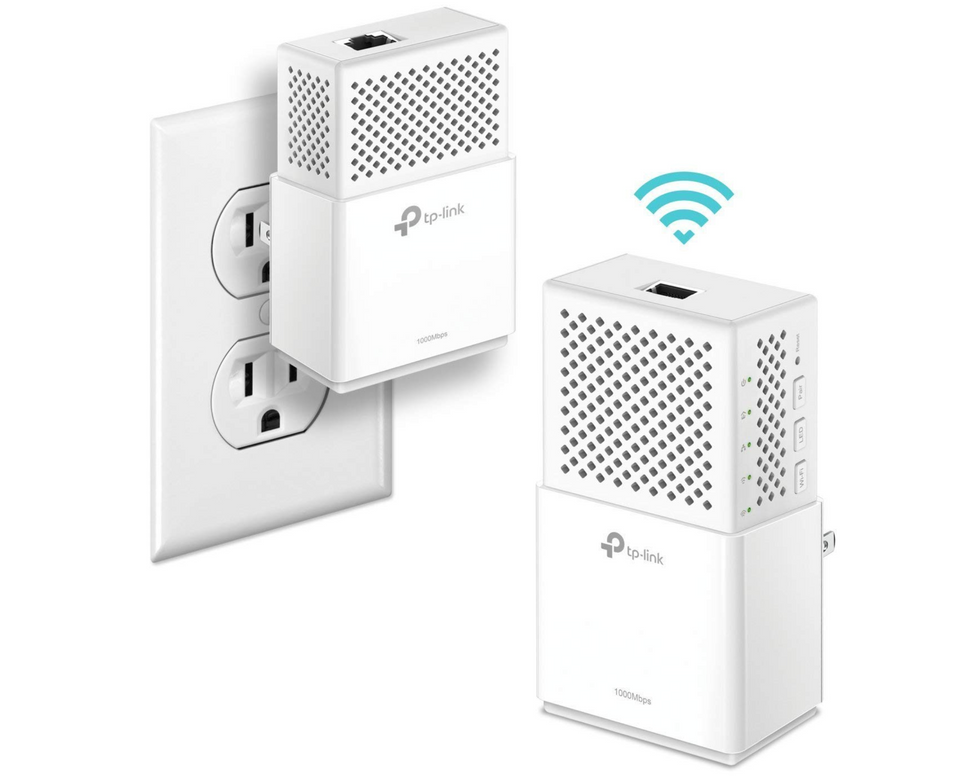 TP-Link power line Wi-Fi extender kitTP-Link
You may not be aware of this, but data from your router can be sent along the power cables in the walls of your home. This means you effectively already have a wired network, ready to be tapped into to improve internet access throughout the home, via your existing power outlets.

All you need is what's usually called a power line networking kit. Priced at around $60 to $100, these kits contain a pair of plugs, with one also attaching to your router with an Ethernet cable, and the other (fitted to a wall outlet across the home) offering a wired or wireless network to connect to.
That way, you can put the first lug next to your router in the lounge and the second plug in your new home office in the spare bedroom upstairs. Data will travel from one plug to the other via your power cables, then you can connect your computer to the second plug via Wi-Fi or an Ethernet cable. The speed won't be as high as when connected directly to your router, but it will at least bring stable internet to where there wasn't any before.
Buy a new router - and consider a mesh network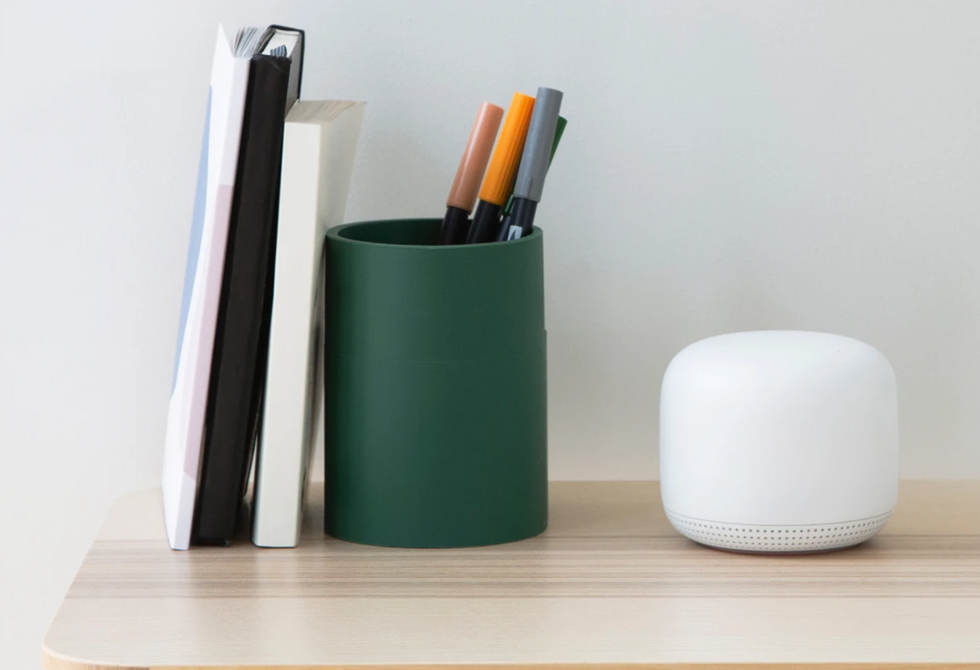 Multiple Nest Wi-Fi units create a mesh network across the homeGoogle Nest
The router that came with your internet service provider is unlikely to be the best on the market. Often, far from it.

Routers can be bought for around $50, but we reckon the sweet spot between price and performance is between $100 and $150. At that level you have a lot of options to choose from, with the biggest manufacturers like Linksys, Netgear and TP-Link all well accounted for.
A router with the latest Wi-Fi 6 technology is a good future-proof option, but otherwise you just need to look out for the maximum claimed wireless speed, the number of devices that can be supported at once, and the number of Ethernet ports.
The latter is important for smart home users, as these ports can often be taken up by bridges and hubs (for Philips Hue lights, for example) before you even consider adding a computer.
You should also consider buying a mesh network, where multiple devices each act as a node, spreading the Wi-Fi network more widely across your home. Google's Nest Wi-Fi does this, and so too does the Amazon-owned Eero Wi-Fi.
Mesh networks cost a bit more money - Nest Wi-Fi is $269 for two nodes - but with multiple routers spread across the home, they are arguably the best way to cover every room in a blanket of fast, reliable wireless internet. And remember, while they'll keep your home office connected better than ever, they also mean a stable and fast connection for your TV, smartphone, tablet, games console, and every smart home device you own too.
NETGEAR Nighthawk AX8 8-Stream WiFi 6 Router (RAX80) - AX6000 Wireless Speed (up to 6Gbps) | Coverage for Large Homes | 5 x 1G and 1x 2G Ethernet ports | 2 x 3.0 USB
From Your Site Articles
Related Articles Around the Web
Like GearBrain on Facebook