Like GearBrain on Facebook
Updated list of GearBrain's Best Smart Locks can be found at Best Smart Home Locks.
Security, safety, and a sound mind make for a peaceful home and less-stressed family. We all have the natural desire feel protected in our home and want to secure our personal items as well. With so many technological gadgets and gizmos, smart and connected with all the bells and whistles throughout many a home, it's no wonder we want to lock things up better than ever before. And our most precious possessions—our family and loved ones—deserve the latest and greatest in smart home lock systems. Our picks for the best smart home locks make keys and deadbolts a thing of the past.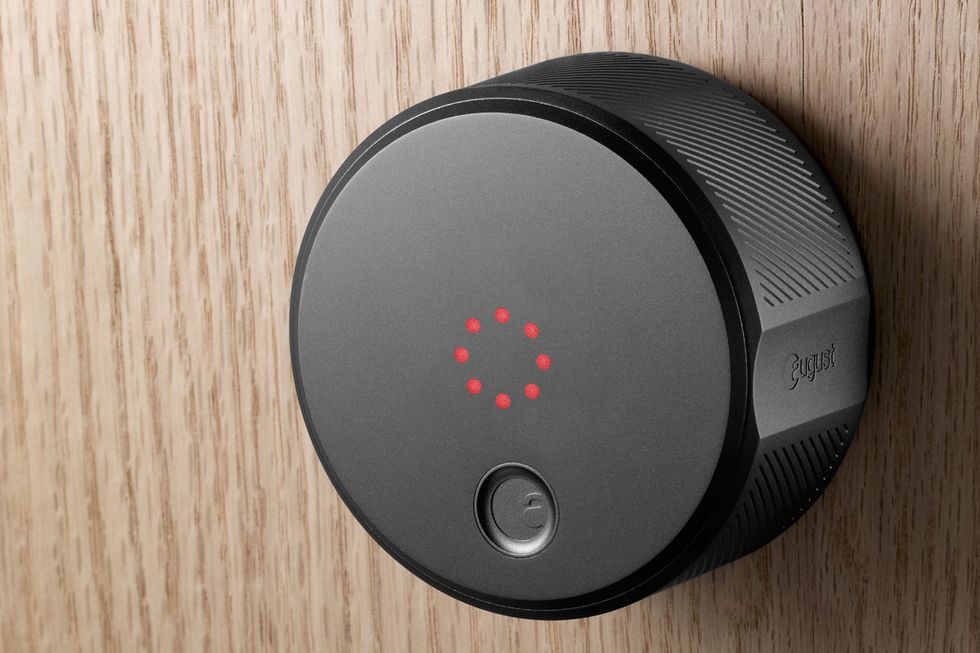 With August Smart Lock, your smartphone — both iOS and Android — acts as the key assets.rbl.ms
August Smart Lock

Starting at $199, getting the August Smart Lock is a small price to pay for the ultimate in home protection. Your smartphone (iOS or Android) becomes the "key" to unlock your door and you can even create virtual keys for guests, keeping track of who enters and leaves the home. Plus, you can delete guest access at a moment's notice from your smartphone. The device auto-locks after you leave to reassure you that your home is locked; no more second-guessing. The activity log, accessible from your smartphone, gives you a tracking report of who has entered and left the home, 24/7. What's great is that the outside lock system appears the same as a traditional one, as the smart lock is only seen on the inside of the home, preventing theft or tampering attempts. Installation is a breeze and the design is sleek and modern. August Smart Lock is battery operated and connects easily via Bluetooth. The August Smart Lock protects your home every month of the year. Smart, stylish, and safe, that's what this product has locked in! (Check out GearBrain's full review of August Smart Lock - Review: August Smart Lock, The Easiest Smart Lock to Install.)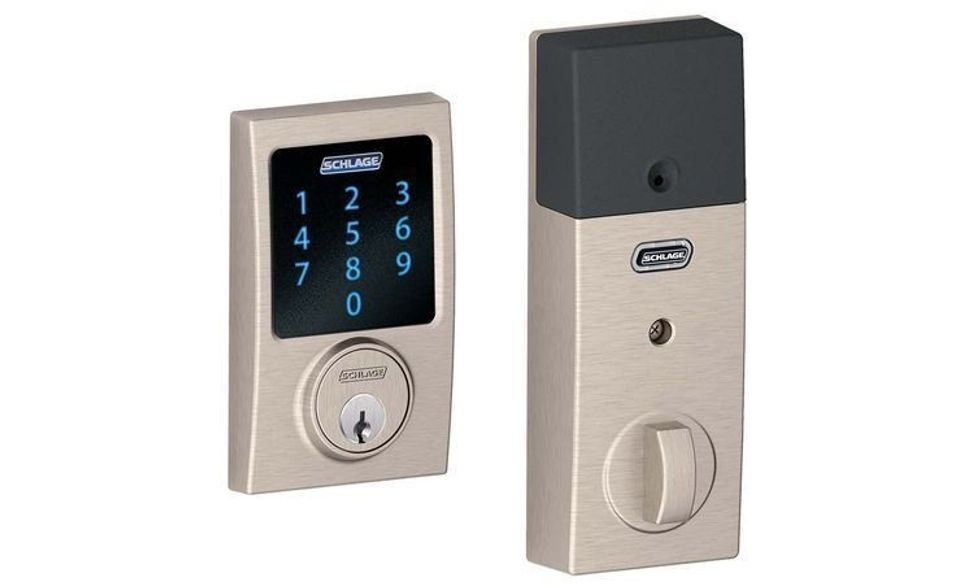 This smart lock from Schlage is Bluetooth-enabledSchlage
At about $225, the Schlage Sense makes sense for anyone seeking a smart lock for their home. This Bluetooth-enabled lock lets you choose whether you want to use an access code on the touchscreen or lock and unlock via the ease of an iPhone. The Schlage is compatible with Apple HomeKit technology so the iPhone, iPad, iPad Touch, or even Siri affords you the convenience to manage the lock with smart convenience. The lock is durable and stylish, plus has a built-in tamper alarm and low-battery alert. You can add users for whom you give permission to have access to your home with a simple access code which can be sent via email or text. For a deadbolt that's dead-on, go for Schlage and command Siri to be your virtual butler!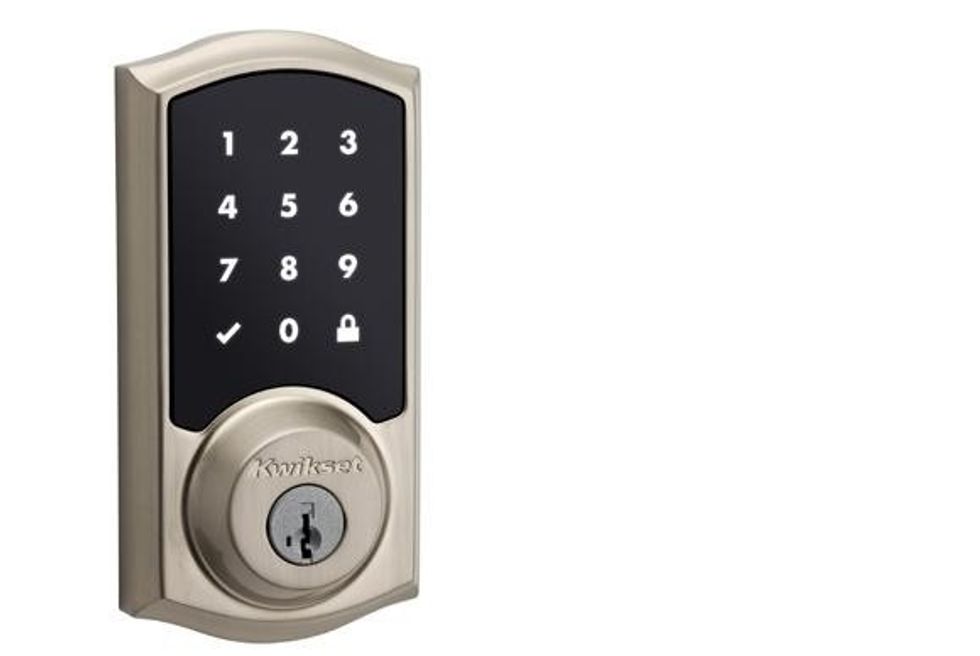 Kwikset lets you assign up to 30 user codes to access this smart lockKwikset
Kwikset SmartCode 916 Touchscreen Electronic Deadbolt

While we've had some concerns around Kwikset Kevo, the Kwikset SmartCode 916 is a smart lock product that's a bit different. Designed with ZigBee technology, you can lock your door wirelessly and connect to security and home automation systems already in place in your home. Up to 30 user codes can be administered for family members and guest to whom you allow in your home and they can be deleted at any time or set for a pre-determined amount of hours or days. Installation is easy and the device, priced at about $250, requires 4 AA batteries. The SecureScreen feature prevents break-ins by requiring a random 2-digit code prior to the usual entry code. No hard-wiring is needed for Kwikset and there is a 1-year warranty.
How to Install Danalock V3 Smart Lock www.youtube.com
Like GearBrain on Facebook