Smart locks come in all shapes and sizes, some with key and keyless entry, touchscreens and keypads. Others tap into voice commands from Amazon Alexa, Google Assistant and Apple's Siri letting you lock and unlock them just by asking. At GearBrain, we have even tested smart locks which let you control them just by touch. Today, Level Home announces a new smart lock, the first one we have ever seen, with all of these features plus a keycard entry ability. It's called Level Touch.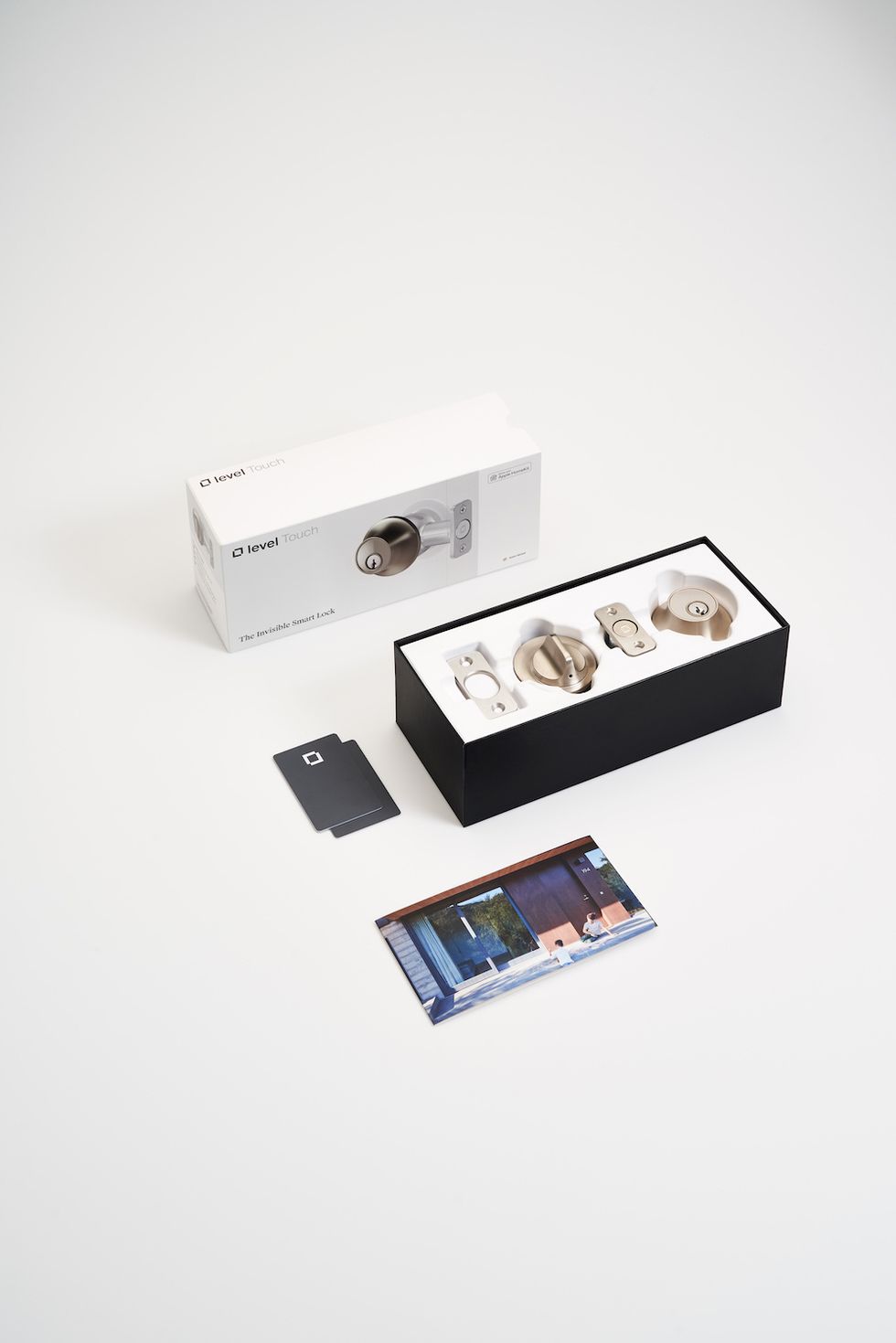 Level Touch unboxedLevel Home
Level Touch is a complete smart lock for today's smart home, with flexibility, advanced technology and an attractive design. The lock works on the same invisible smart bolt technology we saw when we tested the Level Lock, now called the Level Bolt.

With Level Touch, the technology is thoughtfully hidden, offering smart home conveniences in an elegant and timeless lock design. With Level Touch, keys are optional - you can enter and exit in any way that is most convenient for you, with the touch of a finger, using your voice or even an included programmable keycard. All of this while maintaining the highest level of residential security of any smart lock to date.

Level Touch is available in multiple finishes to match and complement any aesthetic. Select finishes are available to order now at Level.co for $329 and on Amazon.
Level Touch Keyside Look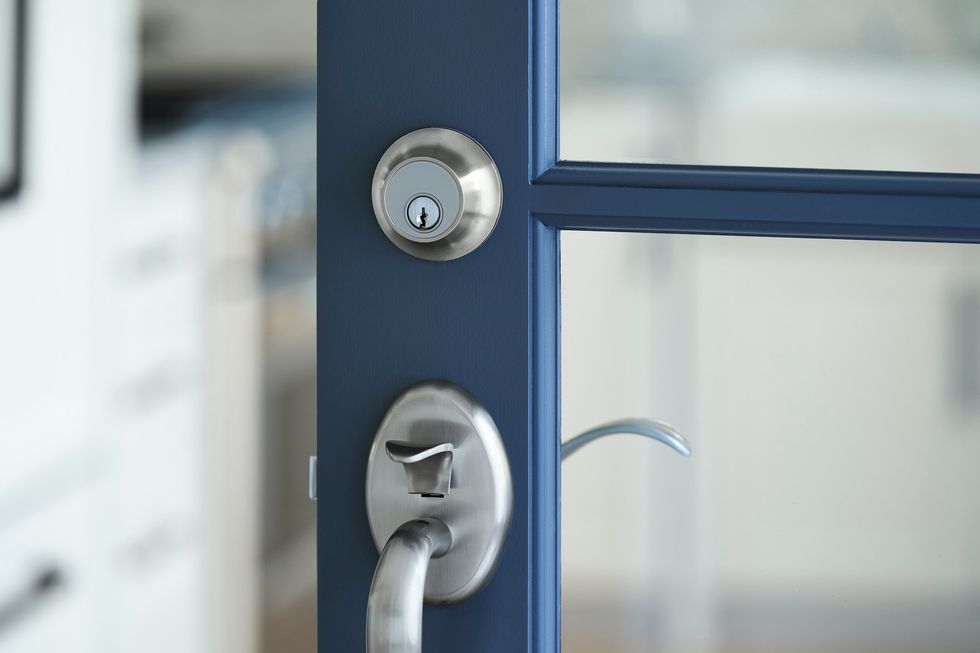 outside look of Level Touch smart lock.
Level Home
Unlock your Level Touch by using a key, voice, app, keycard or your finger.
Level Touch Inside Look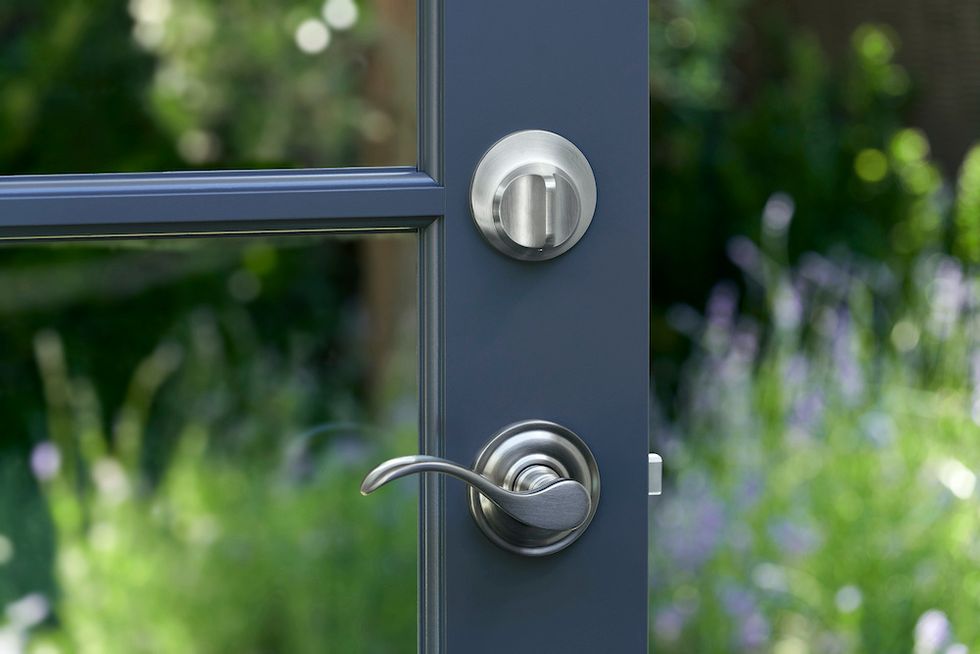 inside view of Level Touch smart lock
Level Home
Nice sleep design for the inside of your smart home. Level Touch


GearBrain got the chance to see Level Touch in action. John Martin, Level co-founder and CEO, gave us a first-hand look at the lock and demonstrated the ease of use and installation.
"Level Touch introduces a new generation for locks and the connected home," said Martin. "Until now, smart home products have traded design for functionality and features creating an imbalance in the natural tension between design and technology. We're ending this compromise with Level Touch, where the outside is just as strong, beautiful and precise as the inside. Level Touch was created for the people who want to make their house a home who equally value design with security and technology."

A first of its kind, Level Touch advances the capabilities, design and standards of locks. Features include:
DESIGNED TO DISAPPEAR, NOT INTERFERE – With its minimalist footprint and timeless design, Level Touch offers unmatched convenience and security without sacrificing style. It comes in four distinct finishes, including Satin Chrome, Satin Nickel, Polished Brass and Matte Black.
AUTOMATIC UNLOCK, TOUCH TO LOCK – No more digging for keys or pushing buttons. Level Touch is Bluetooth connected, so your door automatically unlocks when you enter the home boundary. Locking up is as quick as a touch of a finger on the lock, or it will automatically lock after a preselected time. Discreet NFC-enabled keycards are available to lock and unlock your home in case you're phone-free.
INVITE ACCESS AND CONTROL ENTRY – With the Level app, welcome friends, family and people you trust into your home from anywhere. Guests gain entry to your home by using their phone as a key and you'll get notified when people come and go.
PREMIUM CRAFTSMANSHIP – The Level Touch is built from stainless steel, resulting in a clean finish. The gearbox smoothly locks and unlocks under the toughest conditions and the Level Touch is powered by a cleverly hidden CR2 battery within the deadbolt, giving you power for at least a year.
ENGINEERED FOR STRENGTH AND SECURITY – Level Touch is BHMA AAA certified to meet the highest industry standard for security and durability, so you'll feel protected with every touch.
COMPATIBLE WITH YOUR LIFE – Level Touch installation only requires a screwdriver and an iOS or Android device to operate.
GET MORE WITH HOMEKIT – With HomeKit or HomeKit Hub, you can unlock additional features like voice control with Siri, remote connectivity, home automations and more.
One feature that helps to set this new lock from other smart locks is its new keycard functionality. This is the first time we've seen this type of functionality in a smart lock, which will likely appeal to Airbnb owners and small businesses. This extra convenience and its size caught our eye during the demo, as many smart locks are rather big. Level Touch is also designed to look good on both sides of your front or back door.
GearBrain has tested the new Level Touch to see how it performs in a real home under normal wireless connections. You can see our full review here. If you would like to purchase Level Touch, you can visit the company's website, http://level.co/ or buy it on Amazon.
How to install Level Lock, the new invisible smart lock for smart homes www.youtube.com