Like GearBrain on Facebook
We know that for many, the idea of a holiday is to switch off, shut down your email, and take a big step away from technology.
But, unless you plan to lounge by the pool for weeks, there are plenty of gadgets and connected devices which will improve your time abroad.
This is especially true when backpacking, or traveling for an extended period of time. Here, convenient gadgets like power banks, solar chargers, plug adapters and GPS watches will go a long way toward improving your adventure — and crucially without weighing you down or taking up precious backpack space.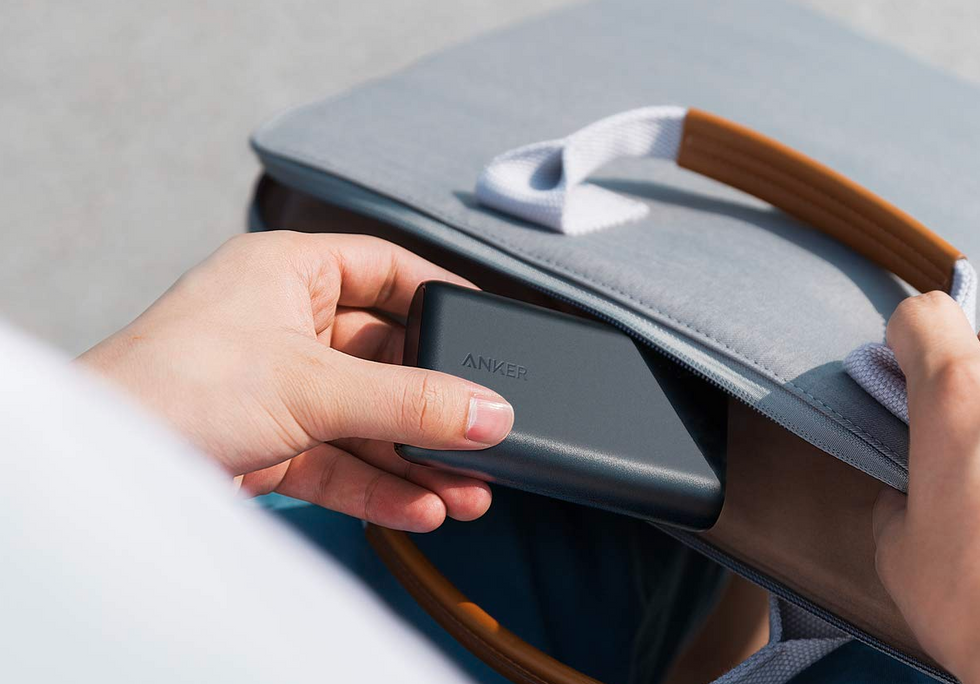 This 10,000 mah battery weighs just 180hAnker
A power bank, or portable battery charger, is quickly becoming a must-have accessory for anyone with a smartphone and the fear of it running out of juice.

Normally, we would suggest you buy the biggest you can afford, but in this situation we appreciate that weight and backpack space are key. As such, we have chosen this 1,000mAh option from Anker, a respected and trusted brand when it comes to batteries.
This model weighs just 180g, yet can recharge an iPhone X 2.5 times, or a Samsung Galaxy S9 2.2 times.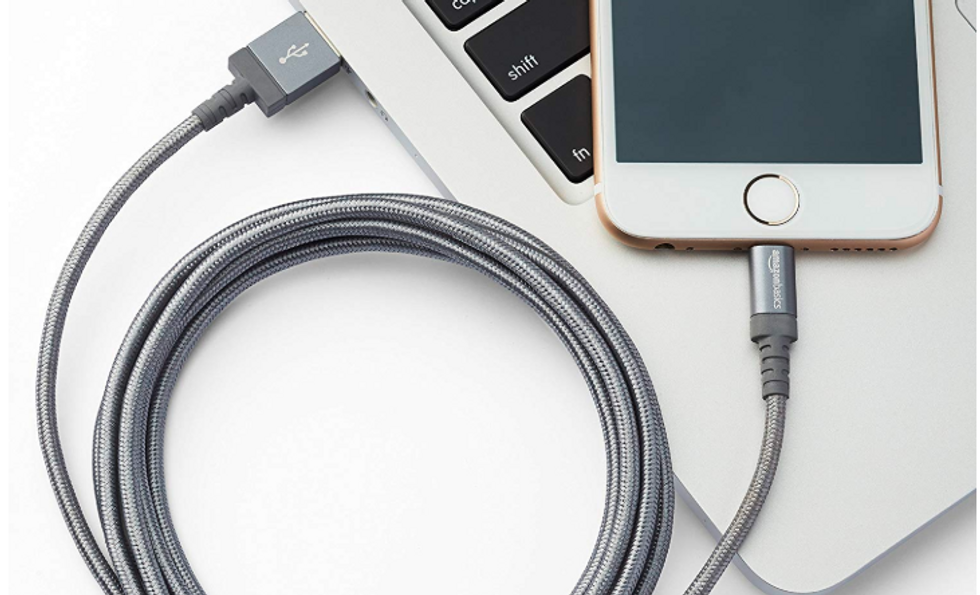 Braided cables are far more durable than rubber or plastic onesAmazon
We know you will already have a bunch of USB cables, but the ones supplied by manufacturers like Apple and Samsung tend to wear out quite easily, leaving their tech exposed to the elements. If you are traveling off the beaten track, we would suggest you pack a couple of braided nylon USB cables, which are much tougher than the plastic or rubber ones you already own.

When it comes to making sure you can charge your smartphone in a remote mountain village on a backpacking adventure, you're going to want a cable you can rely on to handle anything.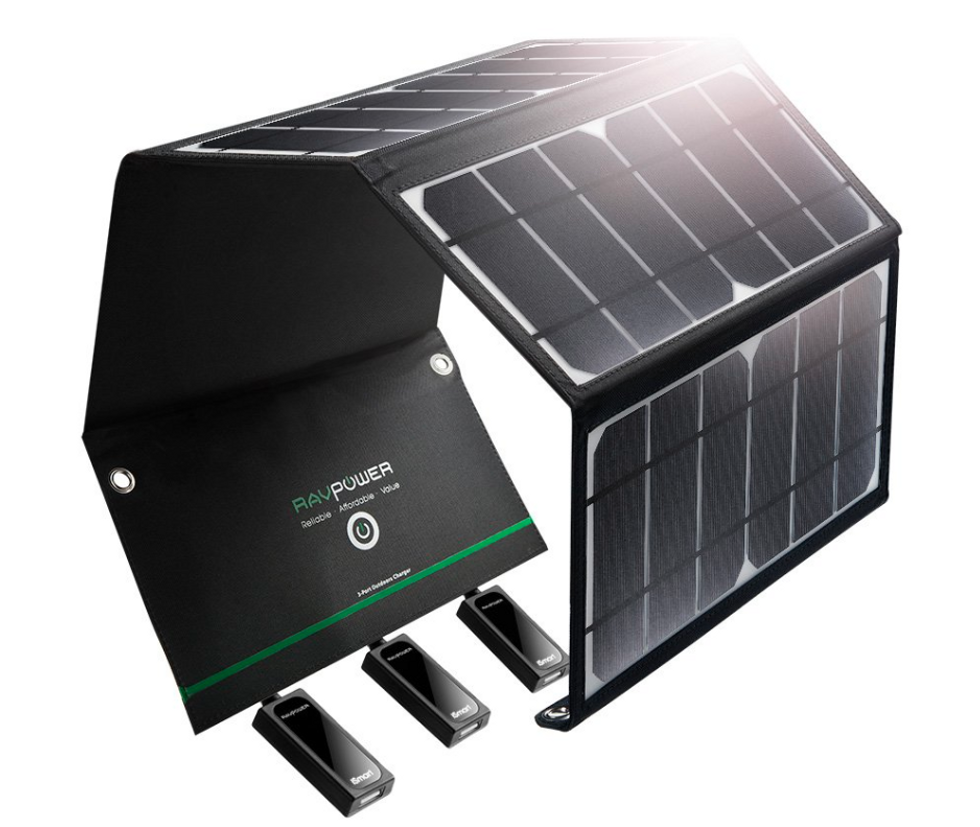 Solar charger can be fitted to your backpack while hikingRAVPower
Another gadget designed to keep you connected — and potentially safe — on your travels is this solar powered charger. Simply unfold it, put it in the sun, plug in your phone or other portable device, and the battery will fill back up again.

Sure, you're not going to get Tesla-style charge times, but in an emergency you will be thankful for the juice this produces.
This model from RAVPower — another good name in the field of batteries and charging — is weather resistant, folds flat to take up minimal space, and should hold up well on your travels. You can even unfold it and attach it to your backpack, where it will absorb energy from the sun as you walk.
Garmin Instinct GPS smartwatch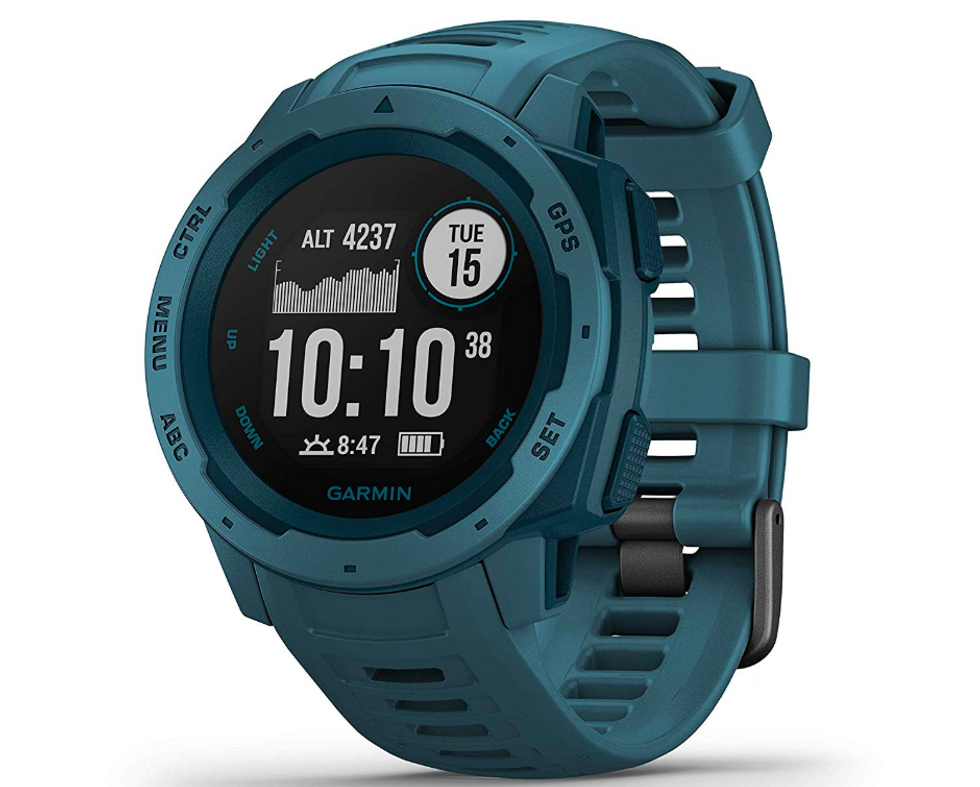 The Instinct smartwatch has GPS and up to 14 days of batteryGarmin
Regular smartwatches are all well and good, but they require recharging daily in many cases and aren't designed for particularly tough environments.

By comparison, Garmin makes a wide range of GPS-equipped watches designed for running, hiking, and general outdoor adventure. This Instinct features a rugged case built to US Military standards and with 100 metrers of water resistance.
There is also a GPS chip which works with both the GLONASS and Galileo global positioning systems, a hearty rate monitor, route-planning features to get you back to where you started if you get lost.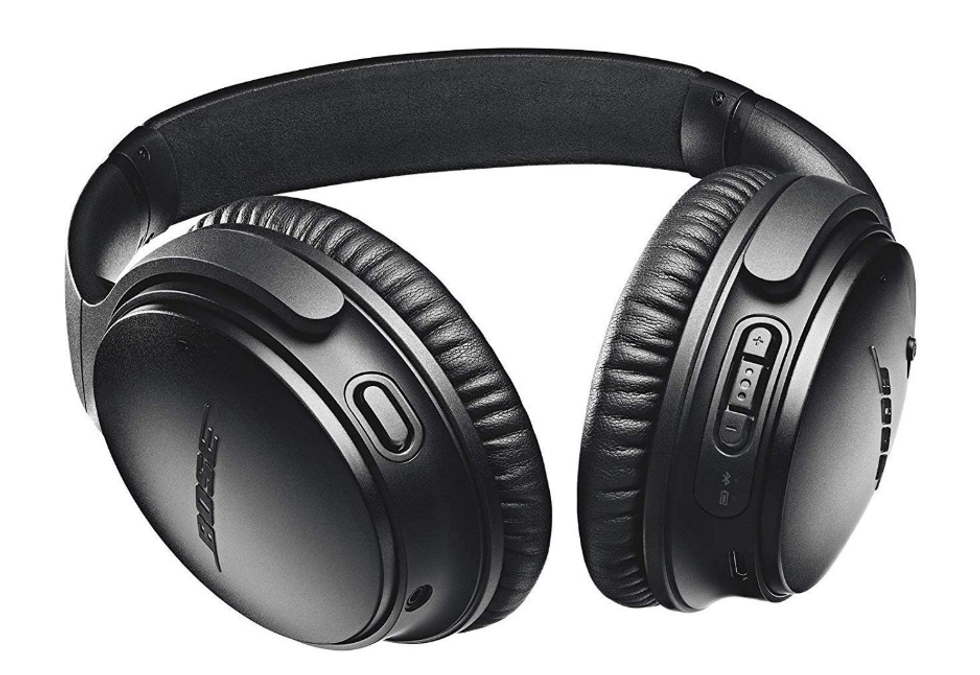 Noise-cancelling headphones are one of the best devices you can take on a planeBose
This really depends on your budget, bag space, and what your travels look like. If you just want a small pair of convenient earphones, then the Apple AirPods are an excellent option thanks to their compact design and carry case that doubles as a charger.

For Android users, the Samsung Galaxy Buds are also an option, as are AirPods-like alternatives from the likes of Bose and Sennheiser. If you have a bit more space, and plan to take a lot of flights, then we recommend a pair of over-ear noise-cancelling headphones like the Bose QC35 or Sony WH1000XM3, which block out almost all ambient noise — perfect for when you're on a long flight and need to get some sleep.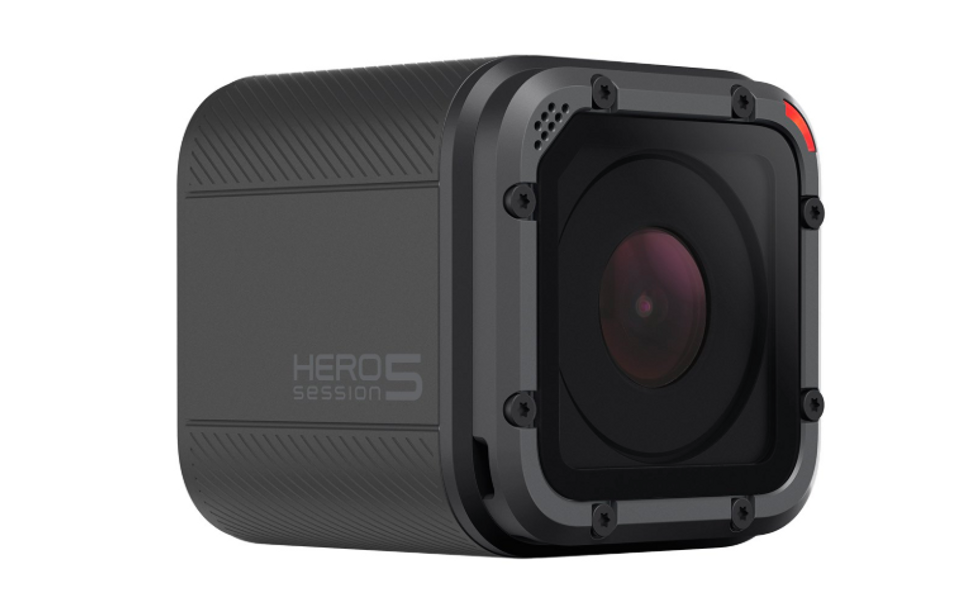 The Session action camera is simple, compact and water resistantGoPro
It isn't always practical to shoot video on your smartphones — especially if you're worried about dropping it while trekking across a rope bridge, or wherever your holidays have taken you.

Instead, we recommend an action camera like the GoPro Hero5 Session, which is very compact yet shoots in 4K video, is water resistant, and works by pressing just a single button. There is also a huge range of accessories, letting you mount the camera to your chest or forehead for some point-of-view shots, or to the handlebars of a bike, or the body of a car or boat.
Cheaper options from lesser-known manufacturers are also available if you're on a budget (because yes, we know GoPros are expensive) but in our experience the Hero's quality and functionality is hard to beat.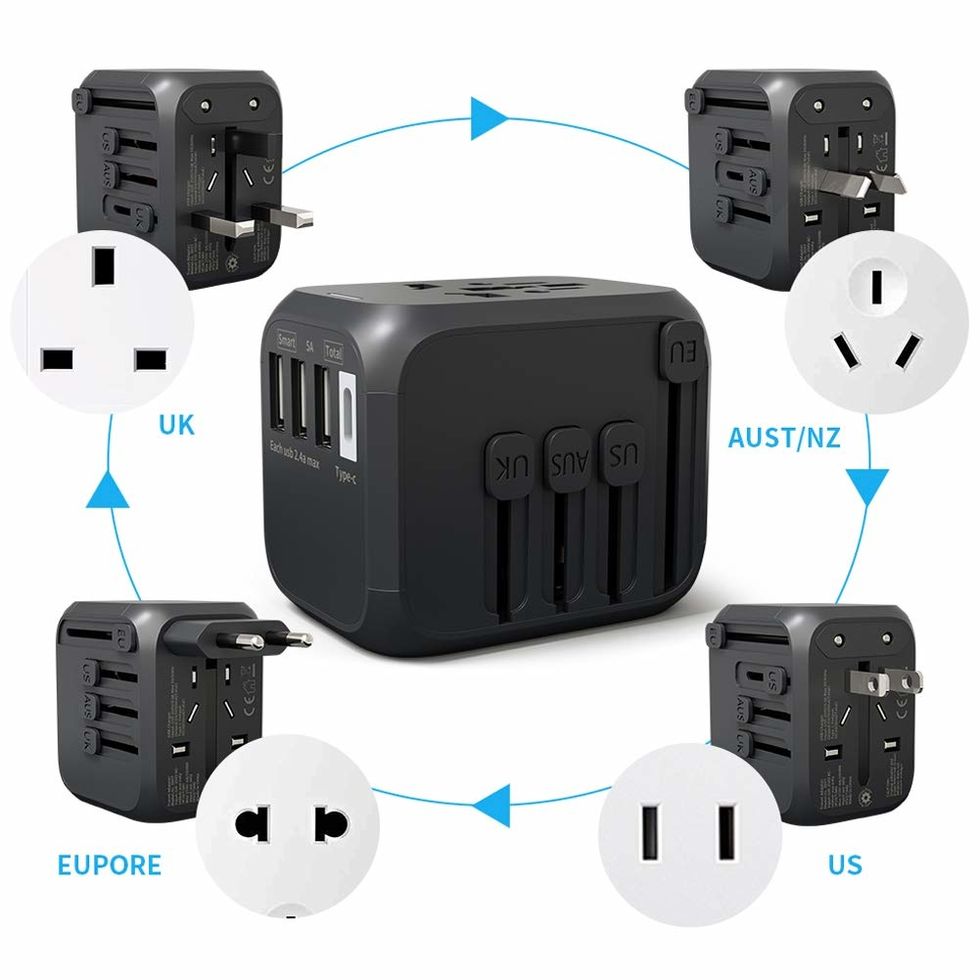 This travel charger works in over 200 countries, and includes USB portsJMFONE
Perhaps the most important gadget to take on your travels, this adaptor works with plugs and sockets in the US, Europe, UK, Asia and Australia. In all, it'll help you power up your gadgets in over 200 countries, and there's also a set of three USB ports, plus a USB-C port to charge your smartphone and other devices, too.

To help prevent damage being caused to your possessions by dodgy wiring, the adaptor includes protection against lightning, over-voltage, overcharge, over-current, and overheating.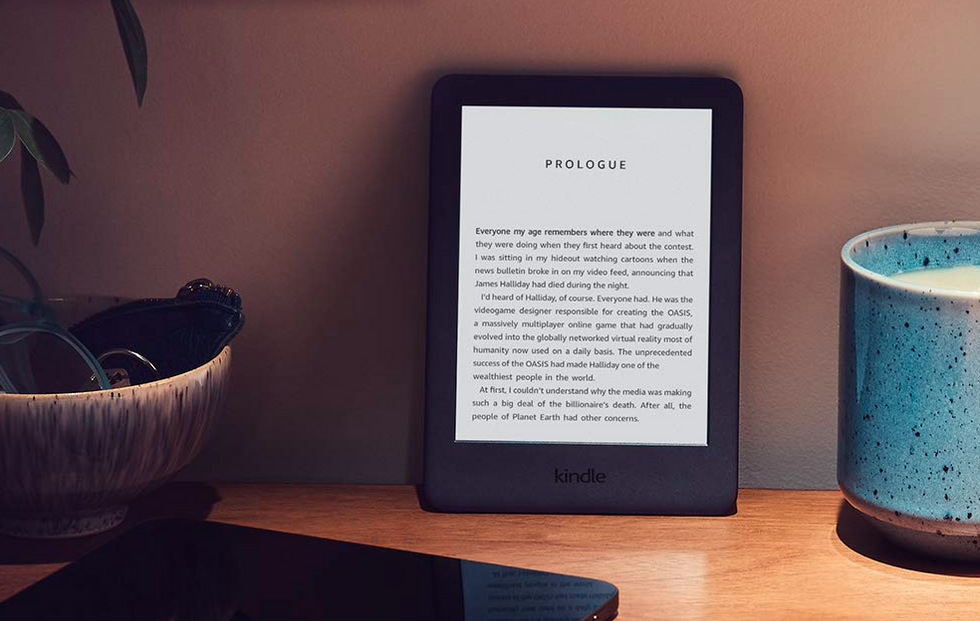 The Kindle ebook reader has a battery life of roughly four weeksAmazon
As much as you'll want to be exploring for your entire trip, it's always worth packing some quality reading material. And because you're looking to keep things light for your extended vacation, the Amazon Kindle ebook reader makes perfect sense.

The entry-level model costing $110 is all you really need, with its built in screen light, glare-free, high-resolution, 6-inch display, 4GB of storage, and access to the enormous Kindle books library. Amazon claims the battery will last four weeks, based on 30 minutes of reading every day.
Up your budget to $130 and you can get the Kindle Paperwhite, which has a higher-resolution display and water resistance.
Amazon Echo Dot or Google Home Mini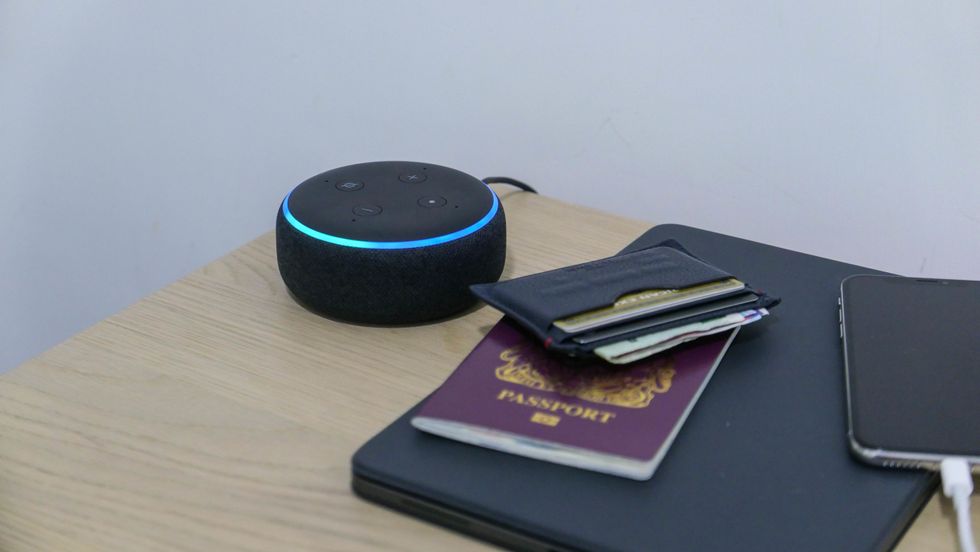 The Echo Dot makes for a useful travel companion - as long as you have access to power and Wi-FiGearBrain
And finally, a little smart home luxury to take on your travels. The Amazon Echo Dot and Google Home Mini each cost $50 and work in very similar ways, with their respective Alexa and Google voice assistants.

As we found out on a recent trip to Hong Kong, the Echo Dot makes for a useful travel companion, acting as a radio, music player, alarm clock and even a translator. The only drawback is the need to plug these smart speakers into a wall outlet, and connect them to Wi-Fi.
If you're in a hostel or hotel for a few days on your traveling, these compact gadgets could act as a useful - and familiar - slice of home.
GearBrain Road Trip Gadget Guide www.youtube.com
From Your Site Articles
Related Articles Around the Web
Like GearBrain on Facebook