Like GearBrain on Facebook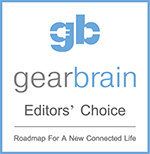 There's no getting away from how difficult 2020 has been for the travel industry. But, as queueing for airport check-in starts to feel like a distant memory, many travel gifts you'd normally pack for the plane also make sense for road trips too.
So, while Bluetooth adapters for the in-flight entertainment system won't be needed for a little while yet, travel essentials like battery packs, portable speakers, ebook readers and noise-cancelling headphones still make great gifts for the 2020 holiday season.
Read More:
Battery pack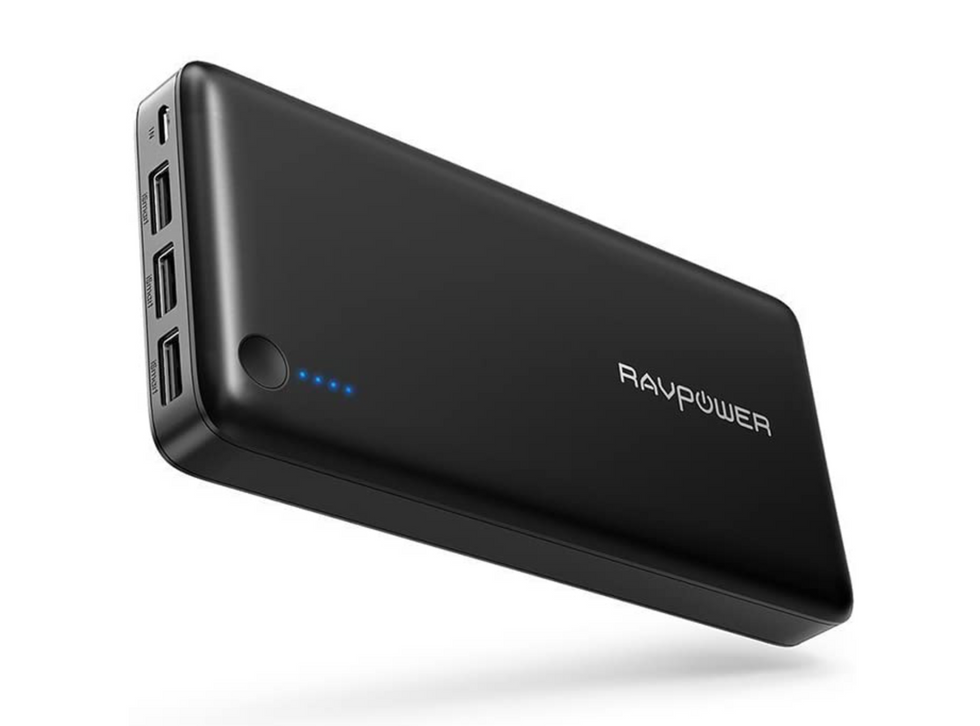 A power bank can charge your phone, smartwatch tablet and more RAVPower
A staple accessory for all types of travel, whether it's an afternoon car journey or a transatlantic flight, the portable battery pack is almost as important as the smartphone it charges. They come in all shapes and sizes, so instead of recommending one specific power bank here, we'll give a few pointers.

First, brands to buy include Anker and RAVPower, as well as the accessory makers you'll be more familiar with, like Belkin. Buying a battery pack with a USB-C port is a good idea, as devices increasingly use this standard, and when plugged into a USB-C wall plug, the battery itself charges much more quickly than with any other connection.
As for size, we reckon 10,000 to 15,000 mAh is the sweet spot for portability, with packs over 20,000 mAh adding weight and taking up extra space in your back. Budget somewhere in the region of $20 to $50.
Cable organizer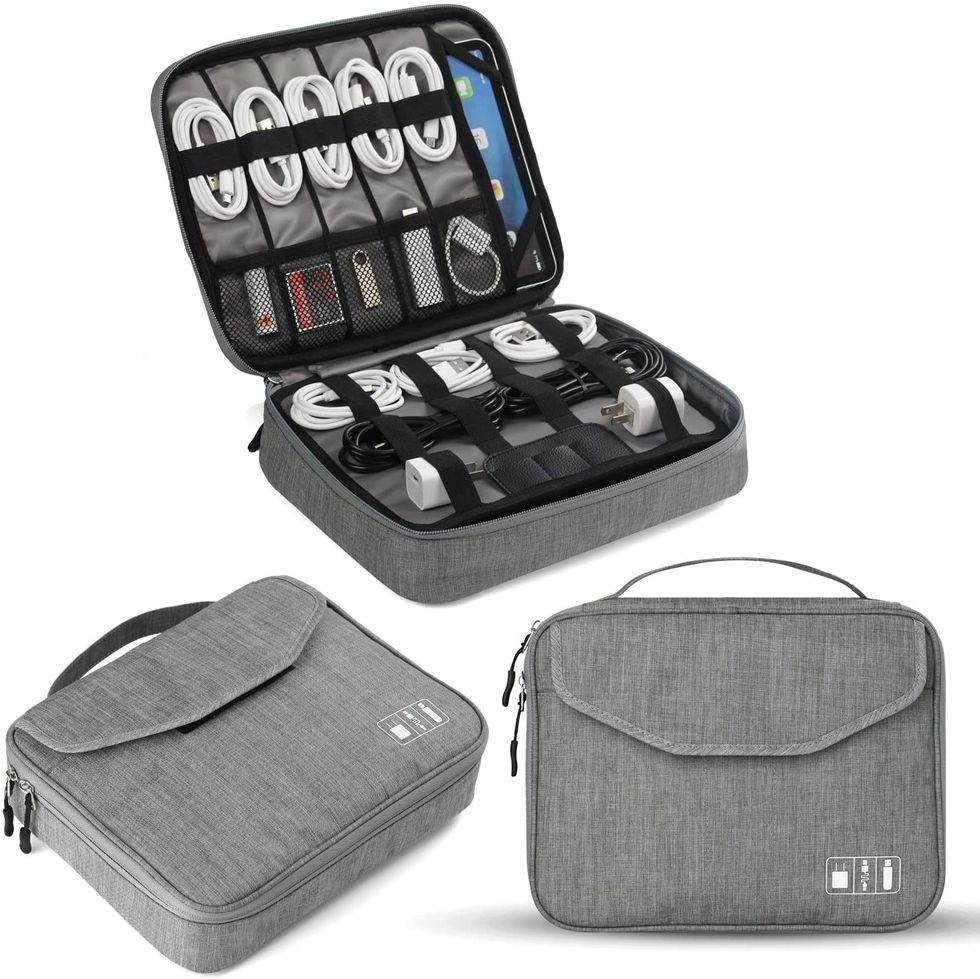 Travel cable organizerJelly Comb
No matter how light to try to pack, you'll likely end up with a whole bunch of cables for powering and connecting your devices. Then there are the various travel plug adapters, USB flash drives, power banks and other accessories.

This electronics organizer by Jelly Comb costs just $16, yet provides a stylish and convenient way to carry a huge amount of tech in a compact way. There's space for a tablet up to 11 inches, plus a pair of power banks, 10 cables, a couple of travel adapters, and accessories like SD cards and USB sticks.
Amazon Kindle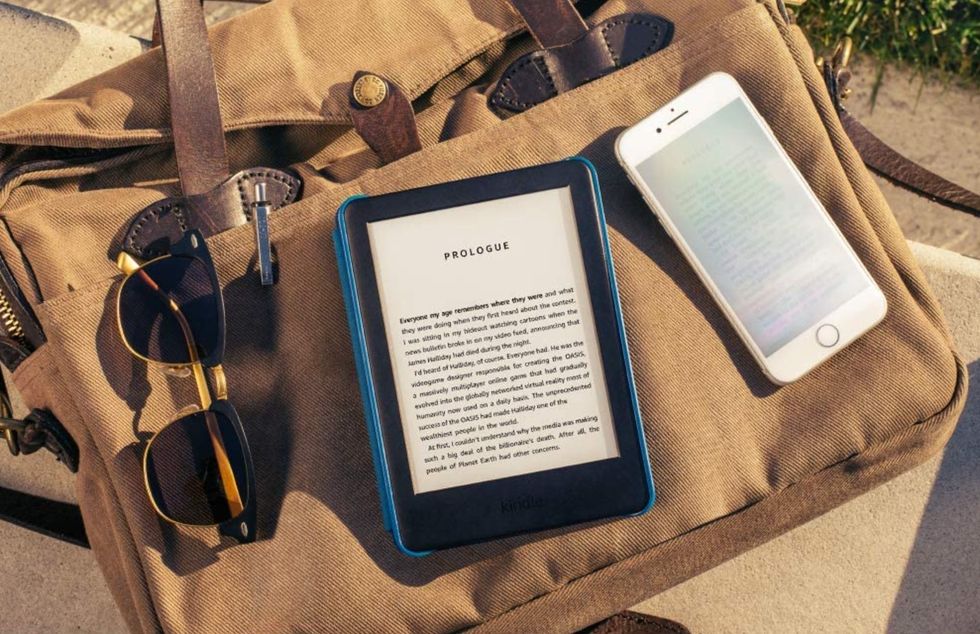 The Kindle starts at $90Amazon
The Kindle ebook reader from Amazon starts at just $90, although we recommend you spend an extra $20 to switch off the advertisements that otherwise appear on the lock screen. For that, you get a top-quality ebook reader with a 6-inch anti-glare display, front lighting for reading at night, a battery life measured in weeks, and Wi-Fi for downloading new books.

There's 8GB of storage, which is absolutely vast when it comes to storing ebooks, and the Kindle is available in black or white. If you have a large budget for this gift, consider the Kindle Paperwhite, which starts at $130, is water resistant, and has a higher resolution 300 ppi display.
AirPods Pro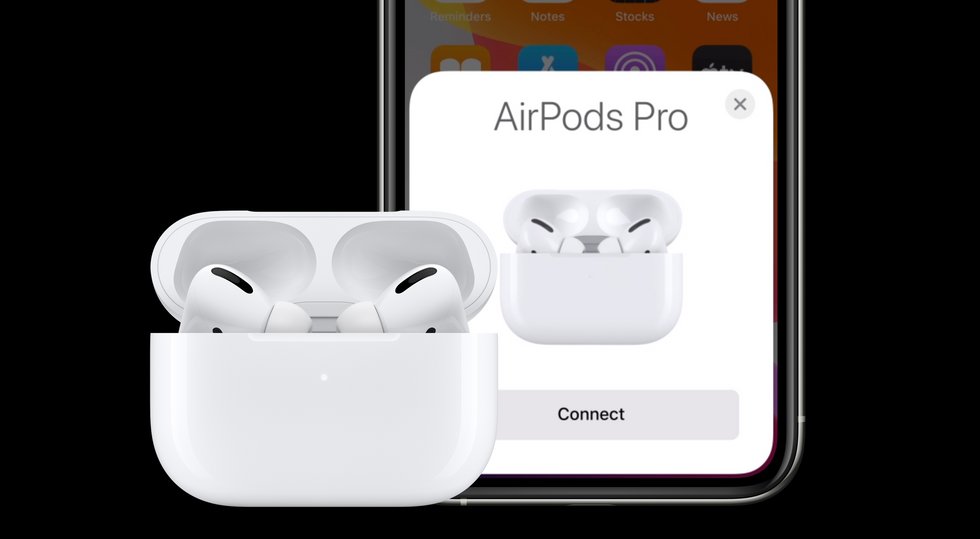 AirPods review have excellent active noise cancelling Apple
We would normally recommend a pair of reassuringly large over-ear headphones for blocking out the background noise of airplanes, trains and long car journeys. But after comparing the Apple AirPods Pro against our trusty Bose QC35 headphones on a flight from London to Los Angeles, we were blown away by the tiny AirPods.

The active noise cancelling was, in our view, better than that of the Bose, while taking up a fraction of our all-important bag space. The AirPods need charging from their case every few hours, but we found that to be a small and worthwhile compromise given their portability and convenience. They also received a recent software update, enabling Apple's clever new surround sound system called Spatial Audio, and we are keen to see how this is used by app developers in the months and years ahead.
Amazon Echo Dot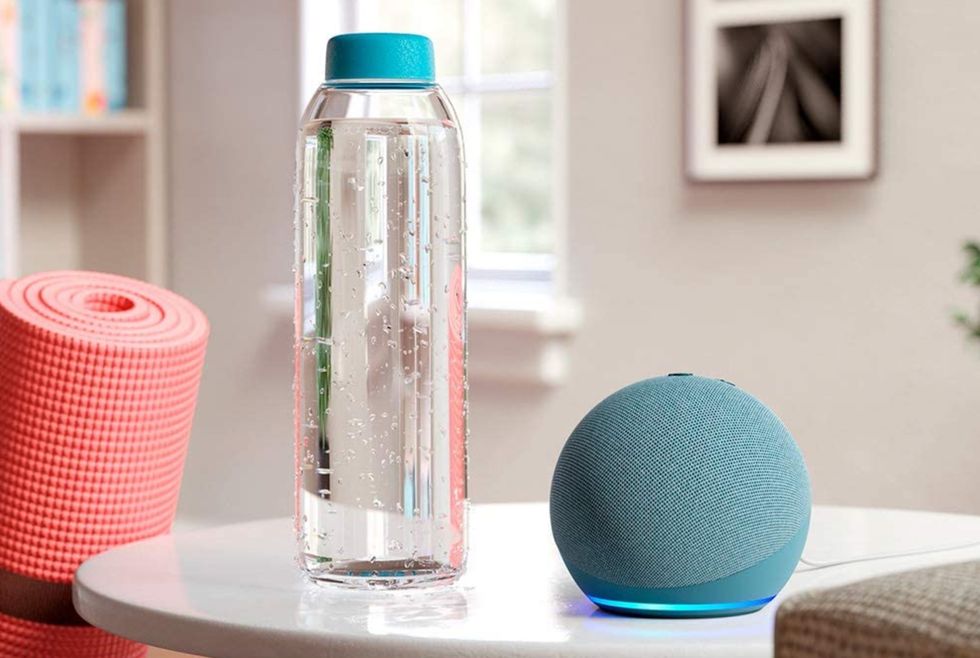 The new Echo Dot costs $50 and ships from October 22Amazon
The all-new Echo Dot can be pre-ordered now and arrives on October 22. Although this can't really be used while actually traveling (as it is not powered by USB), the Echo Dot has always made for a great travel companion once you've arrived at your destination.

We wrote more about this after taking an Echo Dot with Alexa away for a couple of weeks last year, where it served as a trusty bedside alarm, and an easy way to play music, radio and podcasts in our hotel room. It can also help out with cooking timers, and keep the kids entertained on rainy days with games and trivia.
GoPro action camera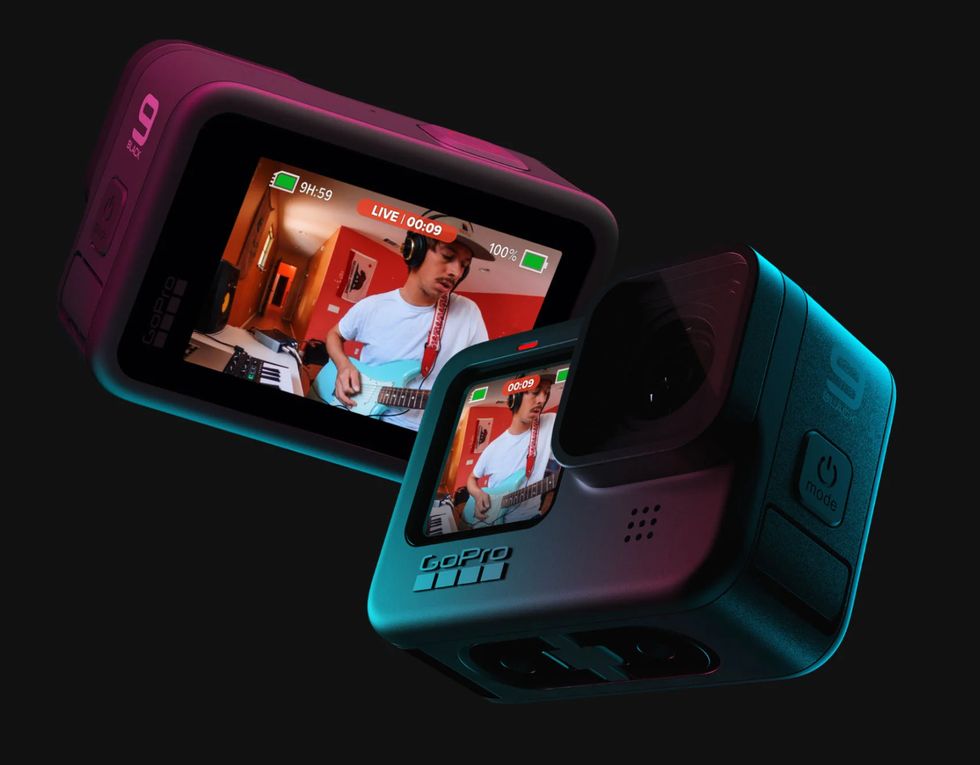 GoPro Hero 9 Black action camera GoPro
GoPro action cameras are the perfect way to capture memories from your travels, thanks to their compact size, ease of use, tough design, and image quality. The latest model is the Hero 9 Black, which has 5K video capabilities, a front-facing display for easy framing, and GoPro's third-generation Hypersmooth video stabilization technology.

But at $450, it isn't cheap. If your budget doesn't stretch quite that far, then the two-year-old GoPro Hero 7 White is now around $170, and the Hero 7 Black is $250.
You should also consider this package from Amazon, which includes the Hero 7 Silver, plus a 32GB microSD card and a huge range of accessories, including a carry case, chest strap, and various other mounting options for the camera.
Portable router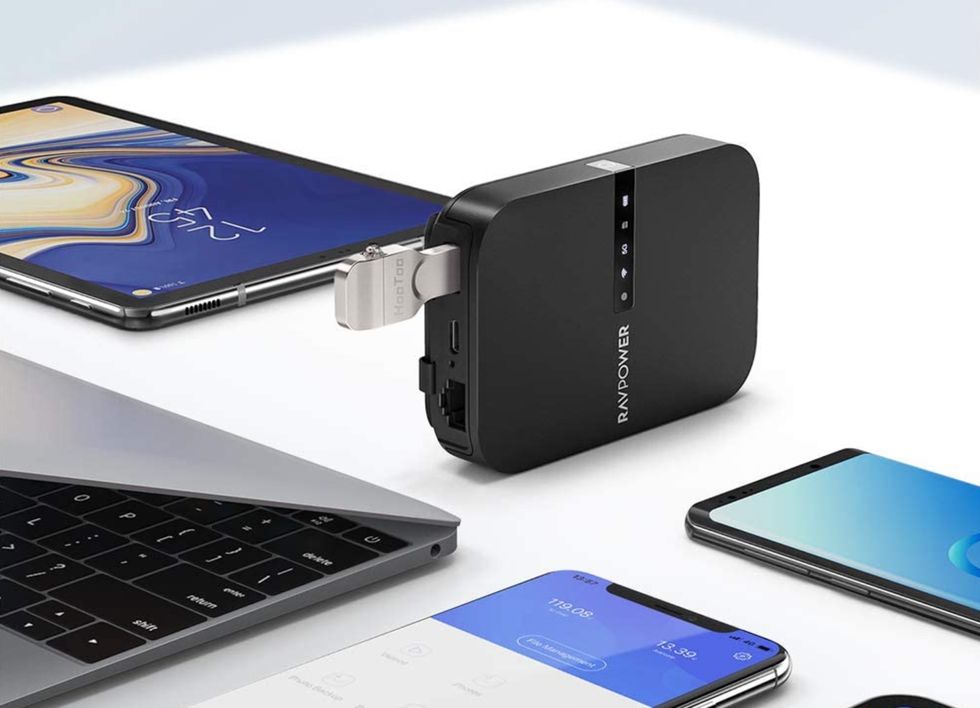 RAVPower FileHub portable wireless router and hubRAVPower
A less obvious travel companion, but once you have got to grips with what the $56 RAVPower FileHub can do you'll wonder how you ever managed without. Especially useful for photographers, or families who want to keep the kids entertained on a long journey, the FileHub is a travel router that connects wirelessly to up to five devices, like smartphones, laptops and tablets.

It then also connects physically to SD memory cards and USB devices like thumb drives and portable hard drives. This means those five devices can stream content from a hard drive, but also back up their content (like photos and videos) to the portable drive. You can also back up the SD card from your camera using the FileHub, and it also acts as a regular WI-Fi router when connected to a modem.
USB-C hub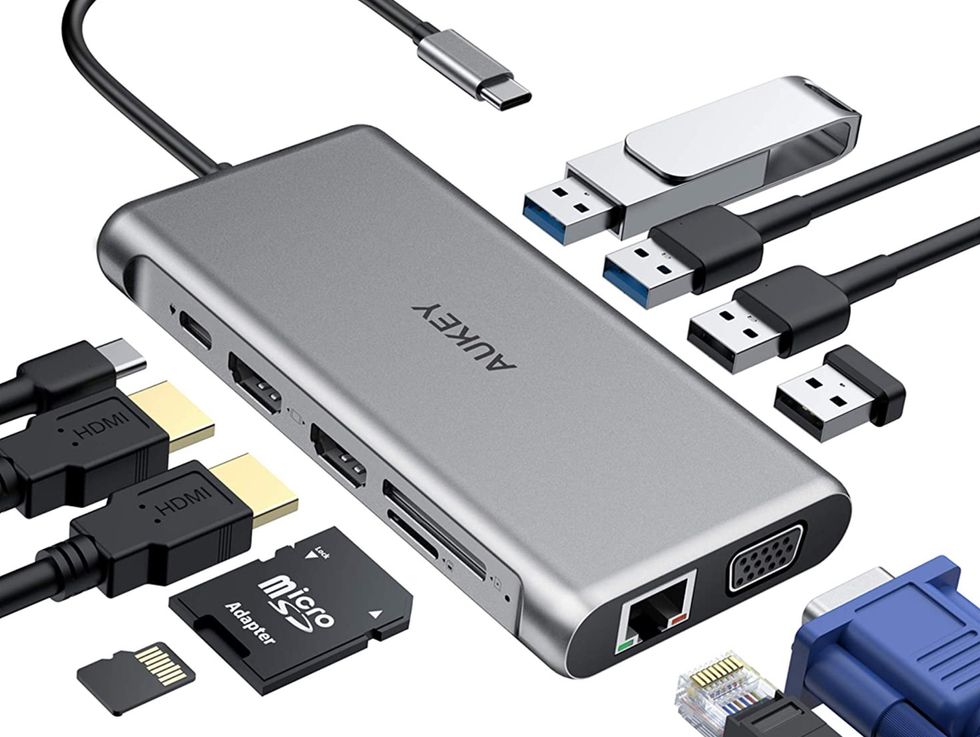 USB-C hubs are crucial for MacBook ownersAukey
It might not be a glamorous gift, but if someone you know has just got a new Apple MacBook or iPad, chances are they will need a USB-C hub for attaching devices that still use USB-A, or other types of connection. They'll also need a hub for connecting an SD card from their camera, a microSD card from their phone or action camera, for USB thumb drives, for hooking up to a television over HDMI, and for plugging in an Ethernet cable.

These hubs come in many different sizes and with various selections of ports and other connections. They all cost in the region of $20 to $30, and some attach directly into a USB-C port (or sometimes two ports next to each other) or via a short length of cable. This $26 option is one we'd recommend. Although if you think the recipient will need more option, including VGA and Ethernet, this $70 hub by Aukey does the lot.
Compact tripod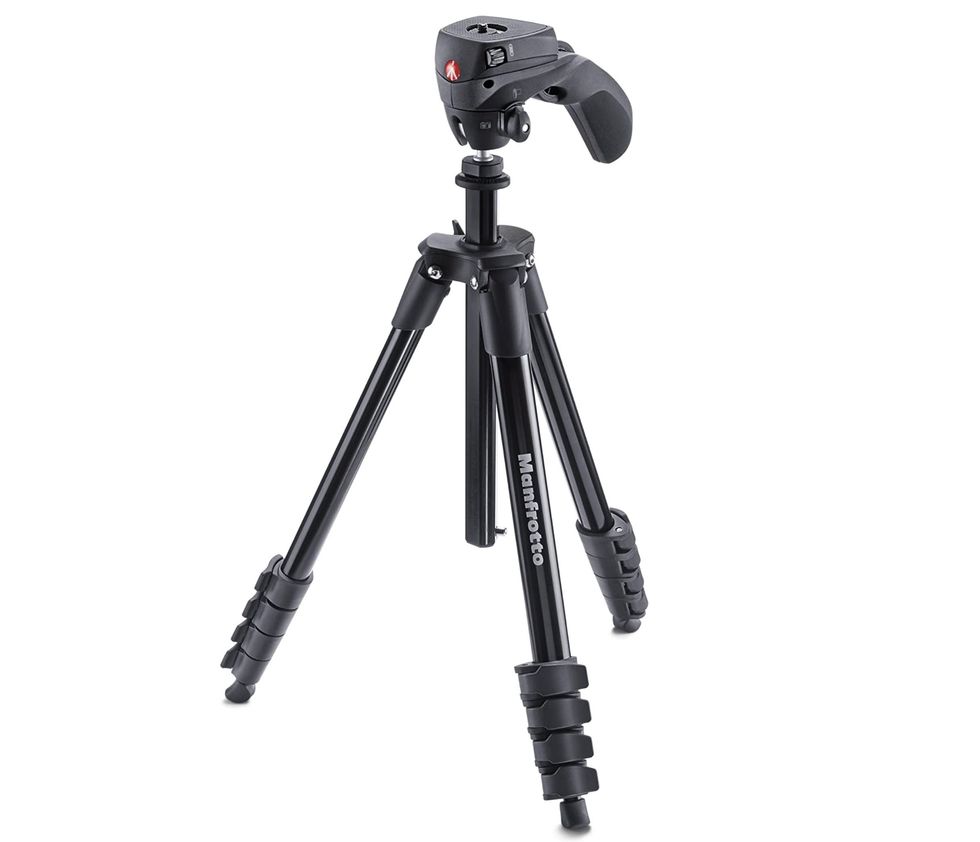 Manfrotto compact tripodManfrotto
For the camera owner in your life, a light and compact tripod is perfect for improving their travel photography. Manfrotto is the brand to go for, and this $70 tripod is made from strong, lightweight aluminum. It can be extended to up to 61 inches, and has a quick-release plate for attaching to almost any camera through its universal screw mount.
Waterproof speaker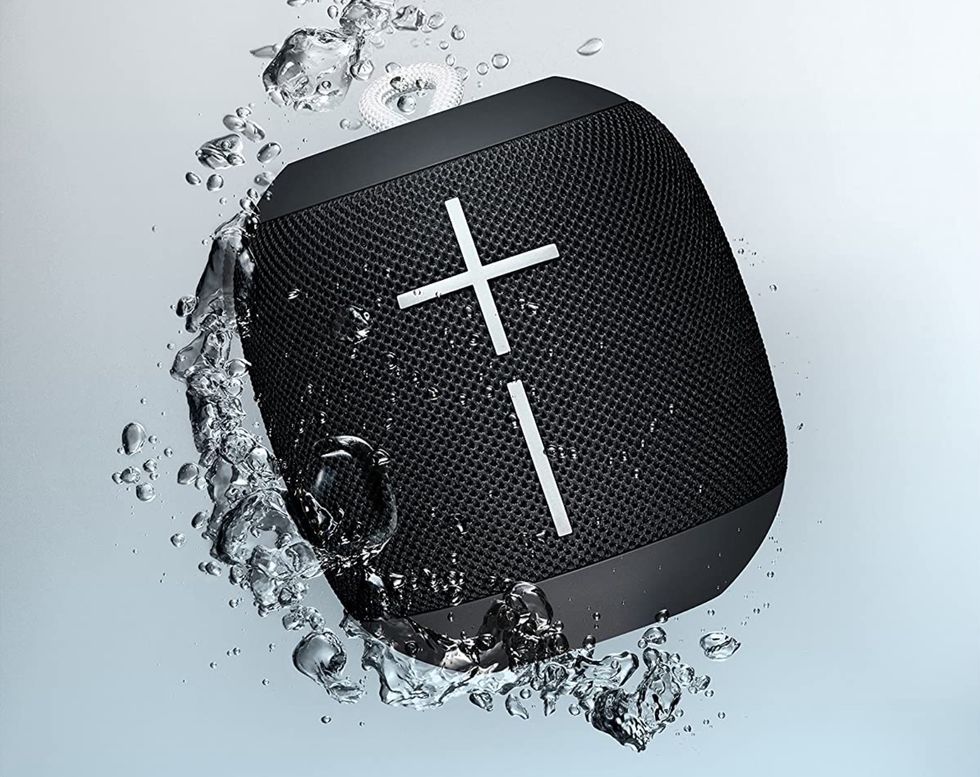 The waterproof Wonderboom Bluetooth speakerUltimate Ears
When it comes to travel-friendly Bluetooth speakers, the $69 Ultimate Ears Wonderboom is hard to beat. It is waterproof, compact, available in a wide range of colors, and has up to 10 hours of battery life.

Bluetooth means it connects easily to almost any smartphone or tablet, and that connection works at a distance of up to 100 feet. You can also wirelessly connect two Wonderbooms together to create a stereo pair. Deceptively small, the speaker measures 4.2 x 4.6 x 5.3 inches and has a hook for attaching to the outside of a backpack if space is at a premium.
Like GearBrain on Facebook