Holiday Tech Gift Ideas for Frequent Flyers and Travelers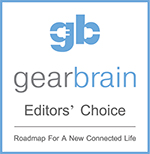 UPDATED NOVEMBER 18, 2017 Have a pal who's always on the road? These holiday gifts can streamline their travels by bringing the comfort of home with them. Tapping into the latest high-tech tools, new devices and gadgets are giving frequent flyers a way to keep track of their belongings as they travel — and also those that are waiting for them when they return. We miss our friends and family when they're away — these gift ideas may help show them how much you care.
Vi: Workout Nomad — Holiday Tech Gift for Frequent Flyers and Travelers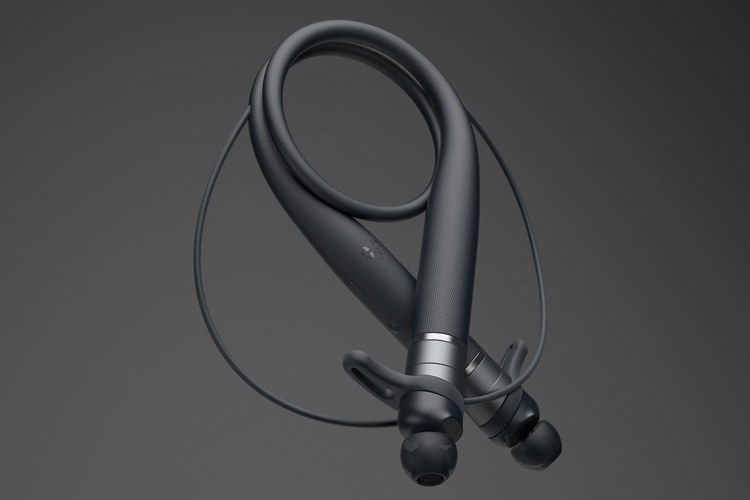 For athletes, staying fit on the road is everything.
LifeBeam
Getting a workout in while traveling is never a guarantee. Not every hotel has a gym — and finding a personal trainer on the fly? Not always a guarantee. Any friend who considers their daily run a must will more than appreciate Vi — a personal trainer, fitness wearable and tracker all rolled into one. The $249 device syncs to smartphones, and remembers the last workout whether that was in Peru or Paris. Plus, the company is knocking $50 off — with free shipping and handling. (Available on Amazon.)
Raden Smart Luggage: Savvy Packer — Holiday Tech Gift for Frequent Flyers and Travelers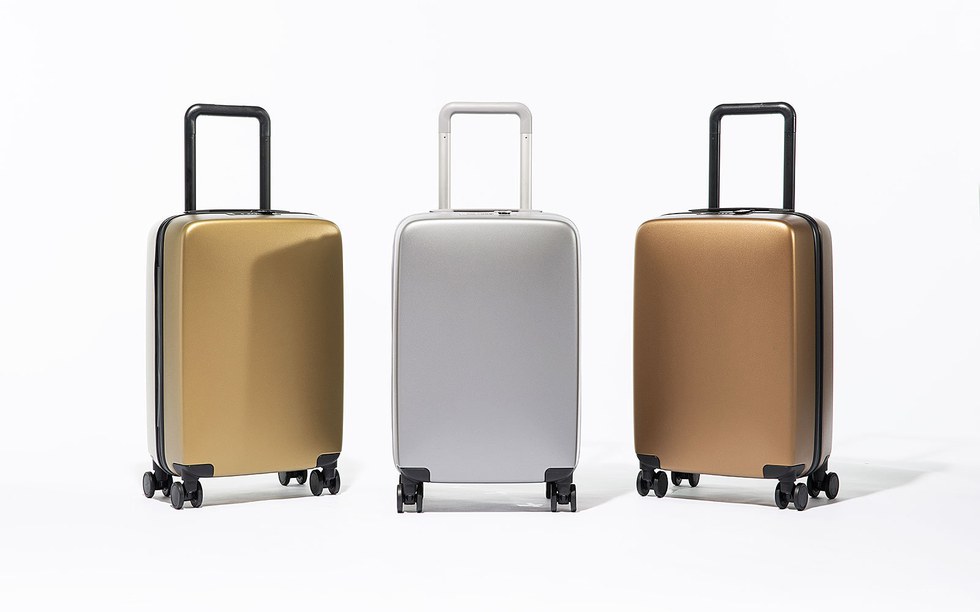 A built in scale means no more surprises at the check-in counter.
Raden
Who hasn't hit the airline counter to find they've overpacked? Raden is the perfect tech gift for that friend who always thinks packing an extra pair of shoes (or three) is a good idea. Both the $395 Check bag and the $295 Carry bag have a built-in scale, a tracker and a charger in the handle. Here's a thought: Splurge for the set for $595 and keep one for yourself. (We won't tell.) (Available on Amazon.)
GuardPeanut: Mobile Alarm — Holiday Tech Gift for Frequent Flyers and Travelers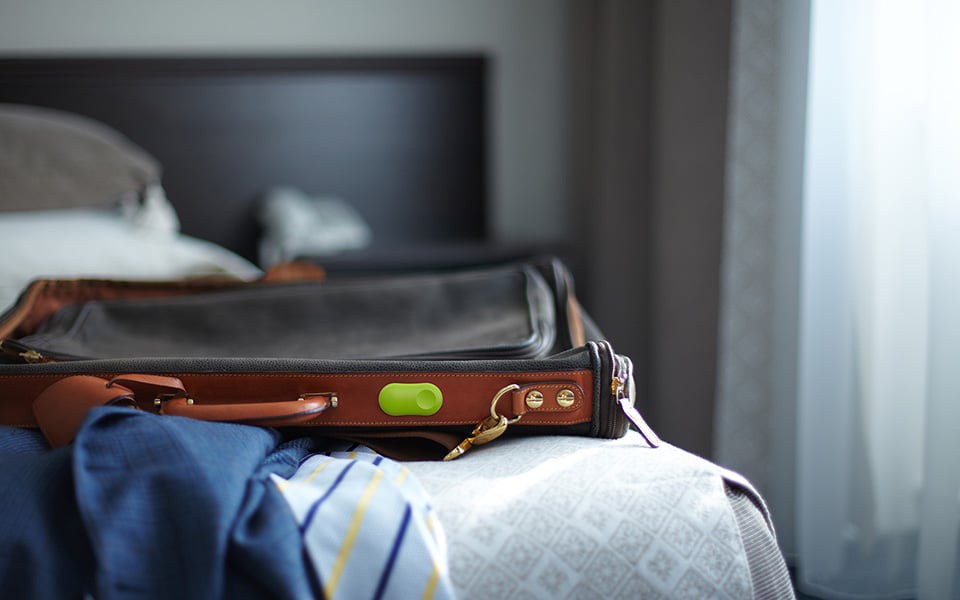 Take away their worry about leaving things behind at the hotel.
Sen.se
Here's a tech gift your traveling friend never knew they needed — and won't break your budget: GuardPeanut. Don't be fooled by the tiny packaging of this $29 sensor — the device simply sticks to an object (luggage, a computer case, inside a wallet) and then syncs to a smartphone app sending alerts when that object has been moved. While the gadget won't lock anything down — it does record when an object has been moved for later tracking. (For more affordable gadgets, check out our gift guide Holiday Tech Gift Ideas Under $50) (Buy on Amazon.)
Navdy Display: Connected on the road — Holiday Tech Gift for Frequent Flyers and Travelers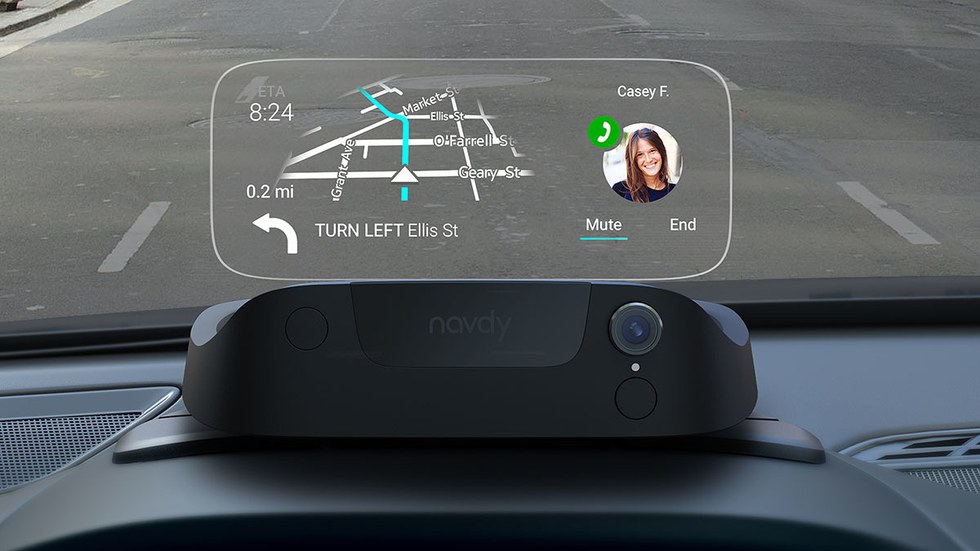 Like having KITT in the car for your road trip.
Navdy
Road tripping can get lonely — but staying connected with family and friends makes those hours pass by more quickly. The $500 Navdy is like having a hands-free phone projected on your windshield, a heads up display that brings up directions, and even take calls and texts without having to pull out a phone. And you run Navdy with just a wave of the hand. (Available to buy on Amazon.)
Apple Watch 3: Stay Reachable — Holiday Tech Gift for Frequent Flyers and Travelers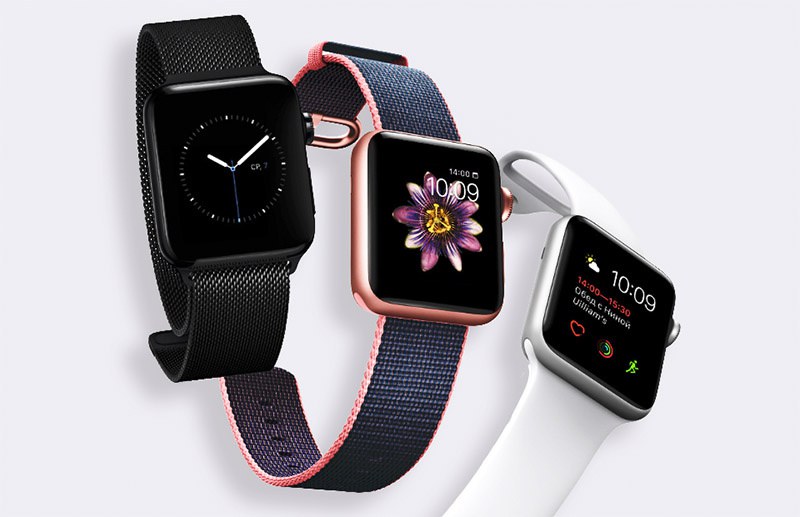 Is it a watch? A phone? A music device? Yes.
Apple
We know the Apple Watch Series 3 is getting some hard knocks lately — we've delivered some of them. But as far as smart watches go — being able to link your phone number to a wearable and get details on the go from your wrist, Apple's newest wearable is worth considering. Starting at $399 you can at least be rest assured that buying the device now means some of the early kinks have been worked through. And be honest: It's a cool gift this year. (Available on Amazon.)
Ring Video Doorbell 2: 'Always' Home — Holiday Tech Gift for Frequent Flyers and Travelers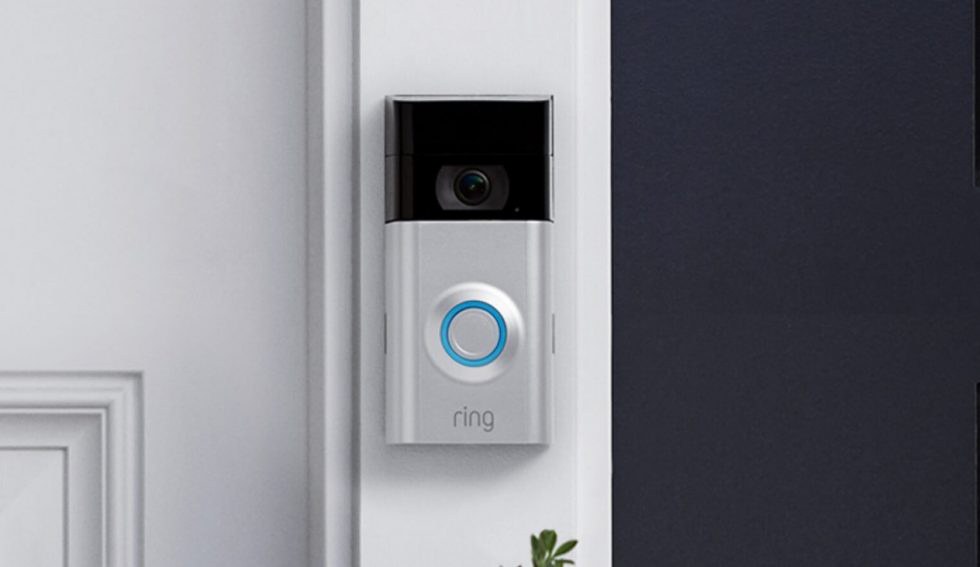 No one needs to know that no one's home
Ring
Knock knock. Who's there? Well, your friend isn't — but they can look like they are with the Ring Video Doorbell 2 which lets you answer the door through a speaker set-up even when you're far away. (And you can see who is standing there hoping to be let in.) Priced at $199 with additional monthly fees for optional live streaming. (Available on Amazon.)
Awair Air Sensor: Breathe Easier — Holiday Tech Gift for Frequent Flyers and Travelers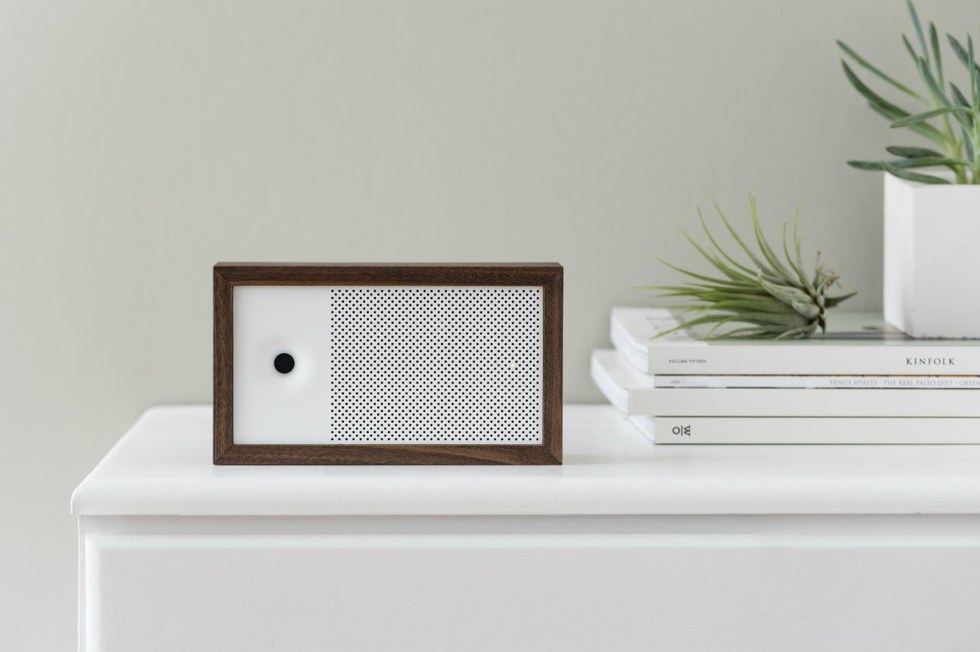 Keep tabs on the air quality at home, even when away.
Awair
We all know that the air we breathe inside our home is just as important as what we breathe outside. But having a look at the air quality while we're away may bring a relief for those who take frequent overnight jaunts and want to make sure a favorite feline — or even ferns — are breathing easy. That's where Awair comes in, an air monitor that reads not only dust, Co2 and humidity but the temperature too. At $199, the gadget also has a clean, sharp look, which nice to come home to — plus the company is offering $20 off if you sign up for their newsletter. (Available on Amazon.)
August Smart Lock: Door Monitor — Holiday Tech Gift for Frequent Flyers and Travelers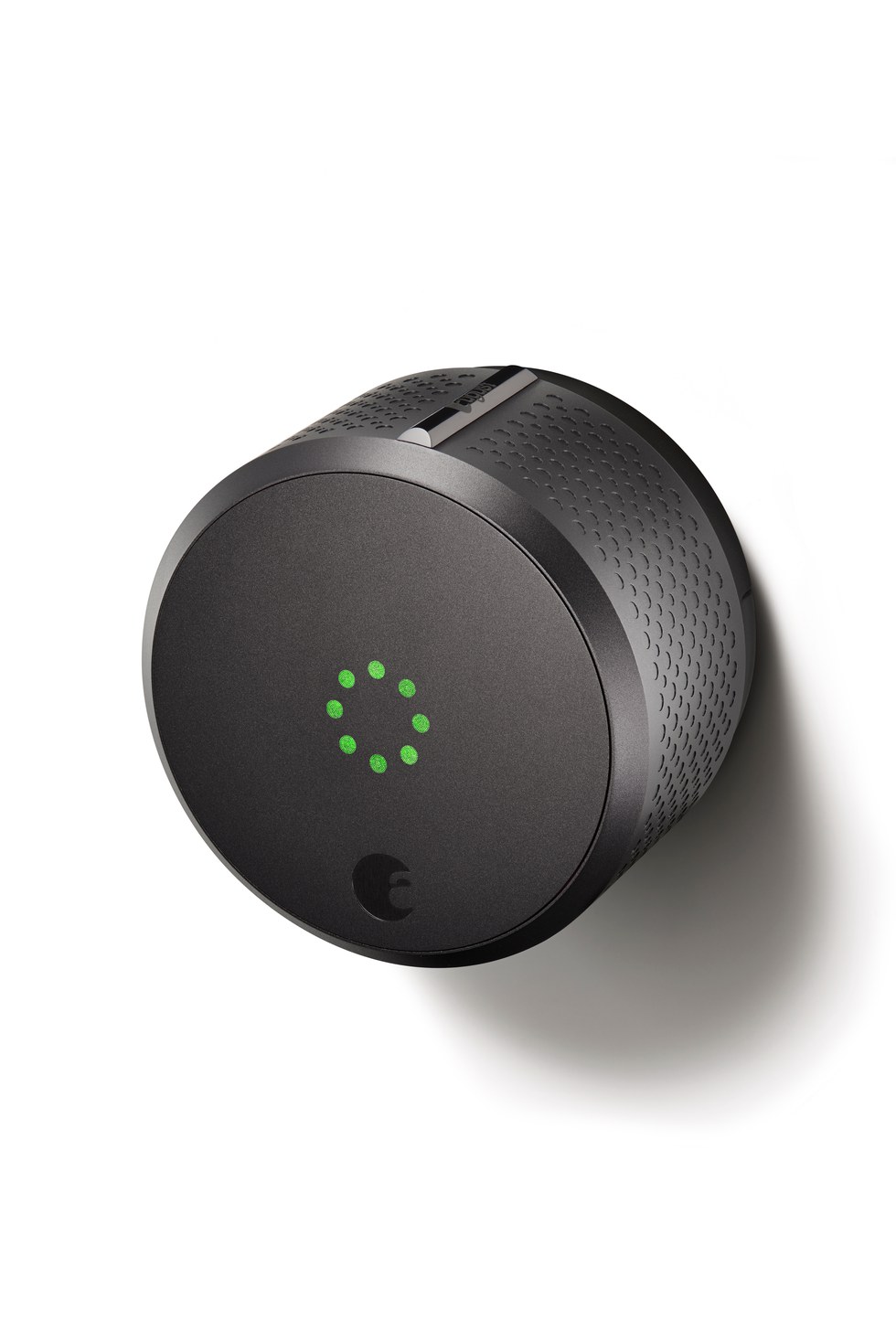 Now they can always see who is coming — and going.
August
Locking up a house before hitting the road can be stressful. August Smart Lock is a great back-up: a device that can lock up as someone walks out (automatically) and can also grant access to housekeepers, repair people — or hey, that great friend who bought the gift in the first place. Originally $279, August has recently cut the price to $229. (Available on Amazon.)
Honeywell Lyric Smart Thermostat: Warm Greetings — Holiday Tech Gift for Frequent Flyers and Travelers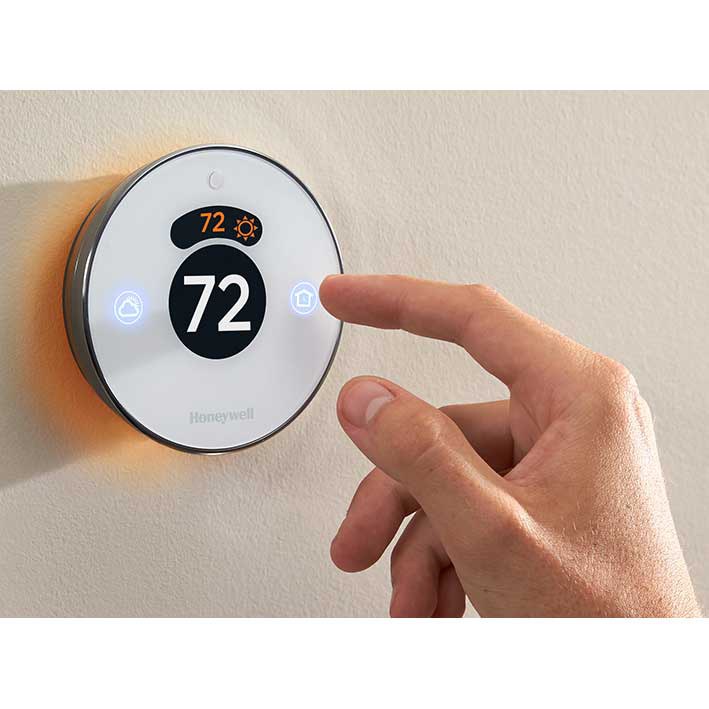 Have your home toasty warm before you even get off the flight.
Honeywell
Coming home to dark — and cold — home is not the best greeting. But how about getting the house all warmed up before walking through the door? Lyric Wi-Fi Smart Thermostat uses a geofencing technology, so when you are close to home it switches modes to either heat up or starting cool down your space. The device is $199 and works with both iOS and Android smartphones. (Available on Amazon.)
AlertMe