Like GearBrain on Facebook
Parents rarely have a moment to think of themselves. Which is why the holidays are a lovely time to gift indulgences from tricked out smartphones to luxury personal items they are more than likely never going to spring for themselves. These 10 presents are sure to be appreciated this holiday season, gifts that show parents that someone else sees them as special too.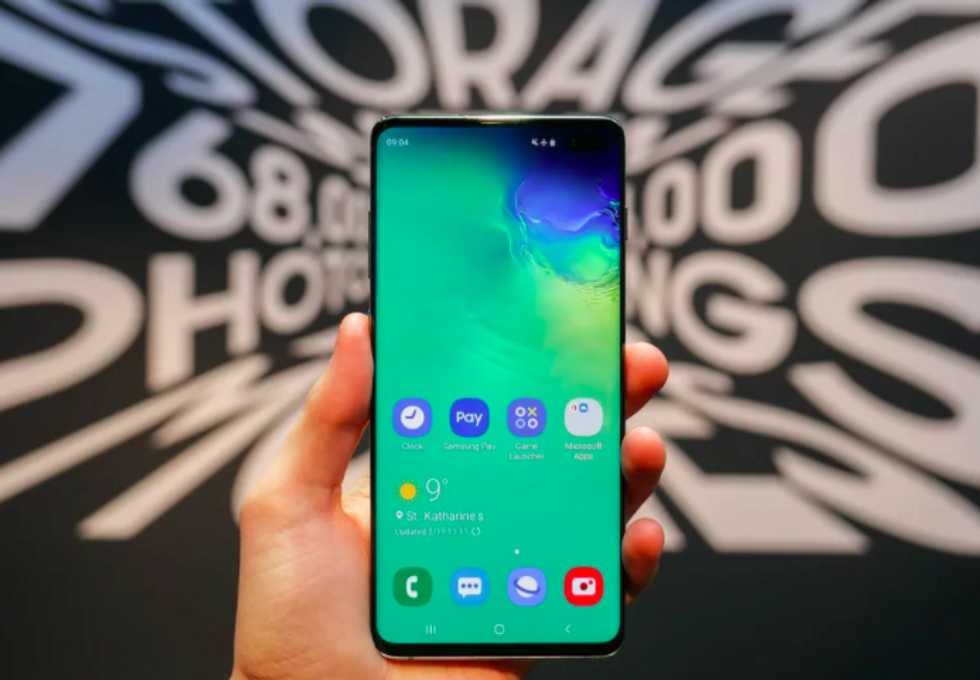 The Samsung Galaxy S10 has a 16MP camera and a fingerprint reader GearBrain
Samsung Galaxy S10

Parents spend a lot of time buying toys for their kids. A new phone? That's a toy they're unlikely to buy themselves. The S10 has a curved look with a 6.1-inch AMOLED display, and a 16MP camera in the front. On the back you get three lenses, and there's a fingerprint reader, great for making sure their device stays in their control. There are tons of color options from green and white to black and blue. The Samsung Galaxy S10 is the kind of splurge they'll be thrilled to get, and at $899.99, they'd be right.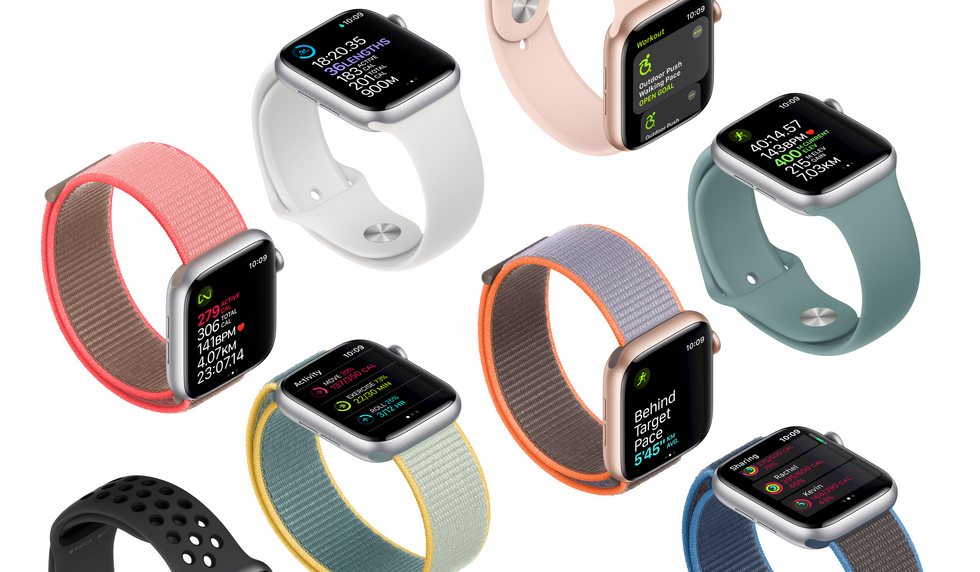 The Apple Watch Series 5 has a Retina display and an 18-hour battery life Apple
Apple Watch Series 5

The latest iteration of the Apple Watch is a sweet one, a Retina display that's always on, an 18-hour battery life and a new compass that includes latitude, longitude, elevation and incline. Plus there's emergency calling right from the watch, without needing an iPhone nearby. There are also cases made from 100 percent recycled aluminum for the Apple Watch Series 5 and branded options with both Hermès and Nike.
Of course you also get all the great features with the Apple Watch Series 4 — and all of this starts at $399 for regular watches, and $499 for the cellular model. Guess who's playing Santa now.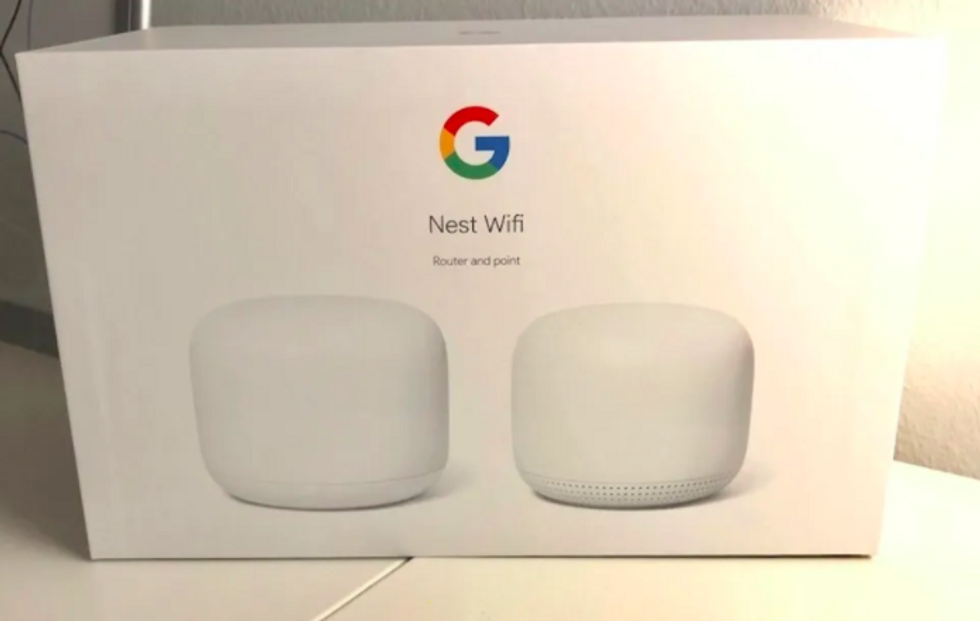 Nest Wifi from Google is a mesh system with a router and a second point that extends Wi-Fi throughout your home GearBrain
Nest Wifi

When you're managing a household with children, the one thing you need to have — you must have — is good Wi-Fi. If kids are older, they're surfing YouTube and on TikTok. Younger kids? They're watching shows on Netflix, HBO and streaming a few animated films as well. But when everyone goes to bed, or at least to their bedroom, parents reclaim their time — and Wi-Fi is part of that equation. Maybe they want to catch up on Succession, or watch the latest John Wick film.
Nest Wifi is the easiest mesh system they'll ever set up, plus they can create parental controls meaning they can shut down the Wi-Fi for certain people (ahem, the children) while they're movie watching remains green for go. Pick up a two-pack of a router and a point for just $269, or splurge for the three-pack, two points and the router, for $349.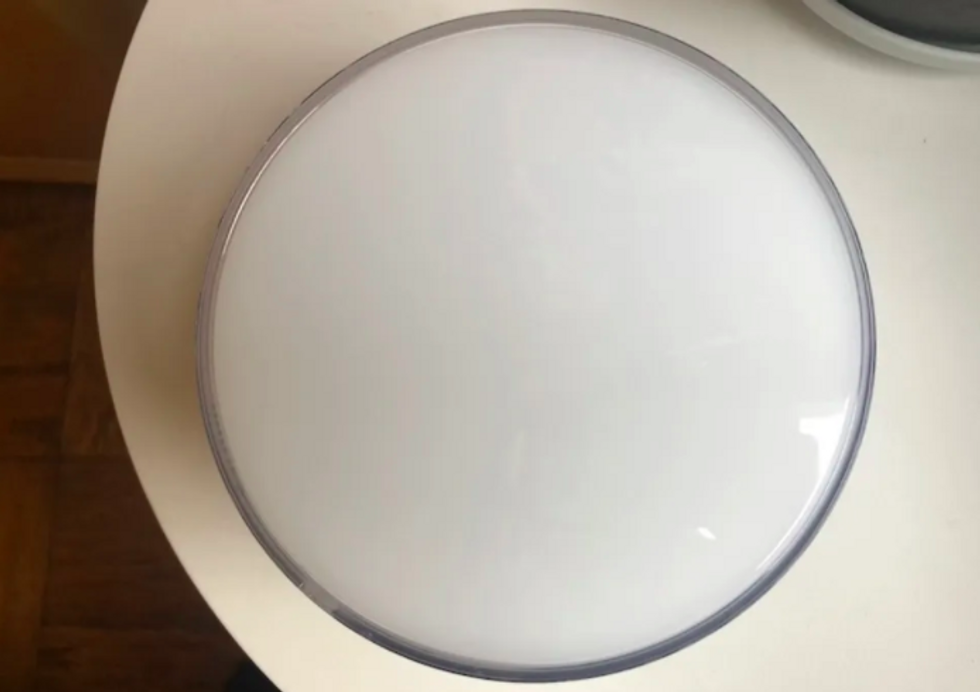 The Philips Hue Go light is portable and can hold a charge for almost a day GearBrain
Philips Hue Go

This portable light is both affordable and well-designed — a rarity in the tech space. But we're taken with the half-dome shape and rounded sides, plus the Philips Hue Go is a lamp that once charged, can be moved from room to room — and even outside. There are tons of lighting options, including one that even looks like a campfire. When kids go to bed, no one wants to wake them up, so keeping the lights low is crucial. The $79.95 Philips Hue Go is perfect for those date nights at home with a drink and a movie, or even a little time alone in the backyard with some soft lights — and time alone.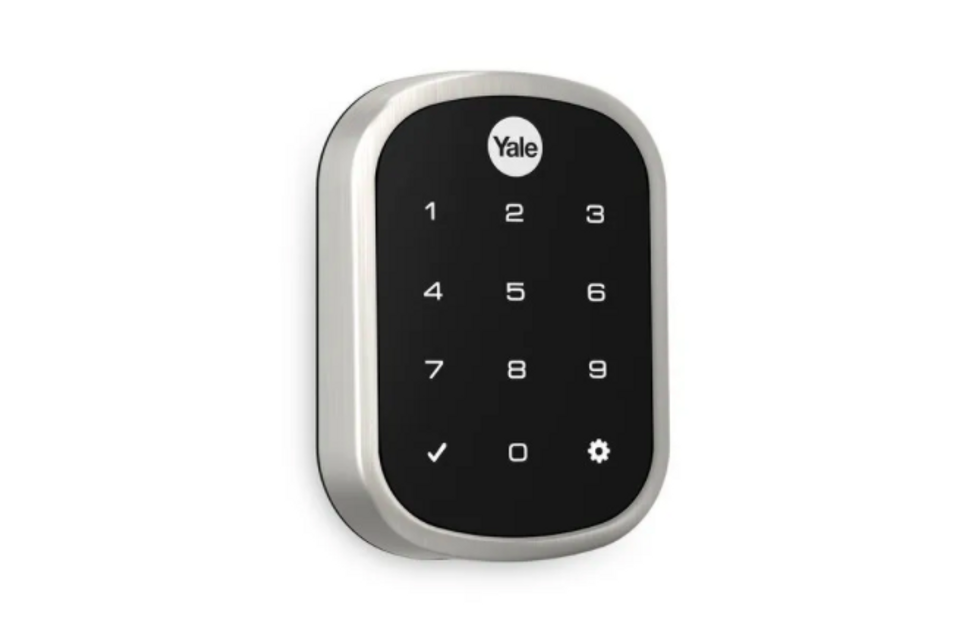 The Yale Assure Lock SL is Bluetooth and Wi-Fi-enabled Yale
Yale Assure Lock SL

Yes, we hear you. A lock? For the holidays? Listen, for parents nothing is more crucial than knowing their children are safe and sound. We like the Yale Assure Lock SL because not only is it a Bluetooth and Wi-Fi enabled device, but you can use an actual key if you want, so parents can know nothing can lock them out of their home, and away from their family. You can also use this system with Alexa, Google Assistant and Siri. There are two pricing options, the model with a physics key for $279 and one without for $299.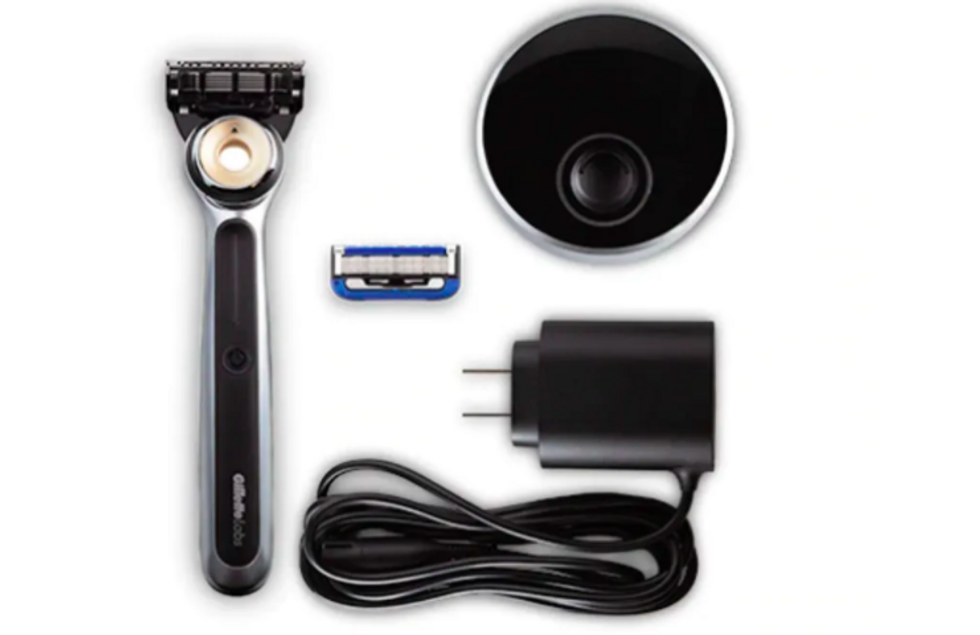 The Gillette Labs Heated Razor Starter Kit can heat your blade to two different degrees of warm Gilette
Gillette Labs Heated Razor Starter Kit

A heated razor? You can almost hear parents cry, 'Is this the stuff of dreams?' And yet it's actually the stuff from Gillette Labs, which won the Best of CES in 2019 for this $200 stainless steel kit (which includes five blades to start), and lets you adjust the temperature on the blade, either 109ºF or 122ºF. The Heated Razor Starter Kit works with regular disposable blade cartridges — Gillette only — and sits in a charging dock. You can get six shaves on a single charge, but you're likely to hear "Thank you" for this indulgent gift.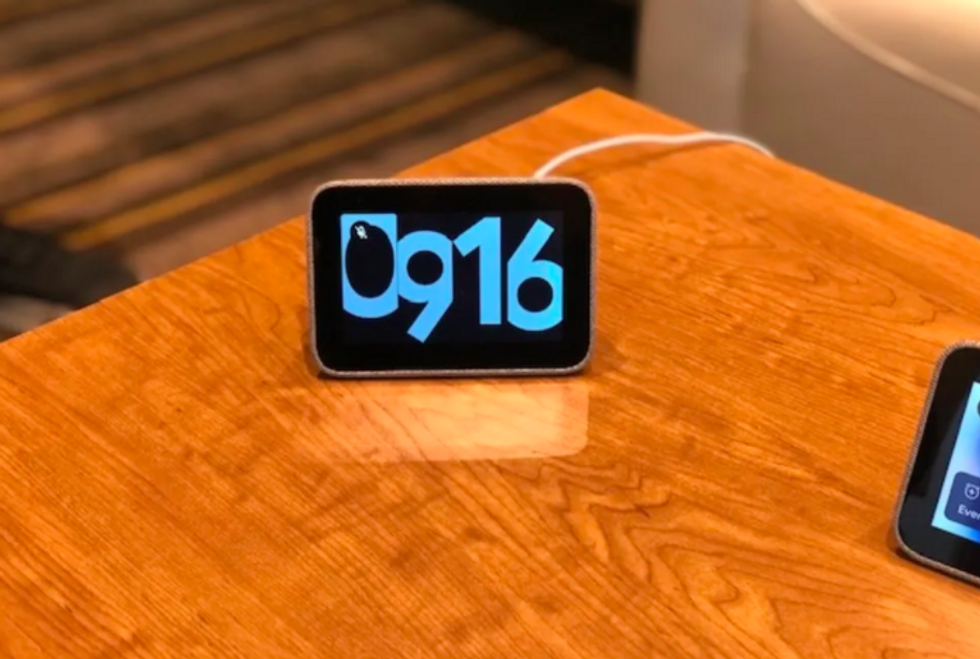 The Lenovo Smart Clock is an alarm, weather station and Google Assistant device all in one GearBrain
Lenovo Smart Clock

The Lenovo Smart Clock is the alarm clock made for parents. A clock and a music speaker, a weather report and a smart assistant — Google's — all packed into one compact item that fits on even the smallest of bedside tables. If you're buying this for parents who are using Google Home devices, the $79.99 smart clock will connect right into that system. And for parents concerned about privacy there is a physical button to turn the microphone off, and there isn't a camera, just a sweeter way to wake up in the morning, which every parent will appreciate.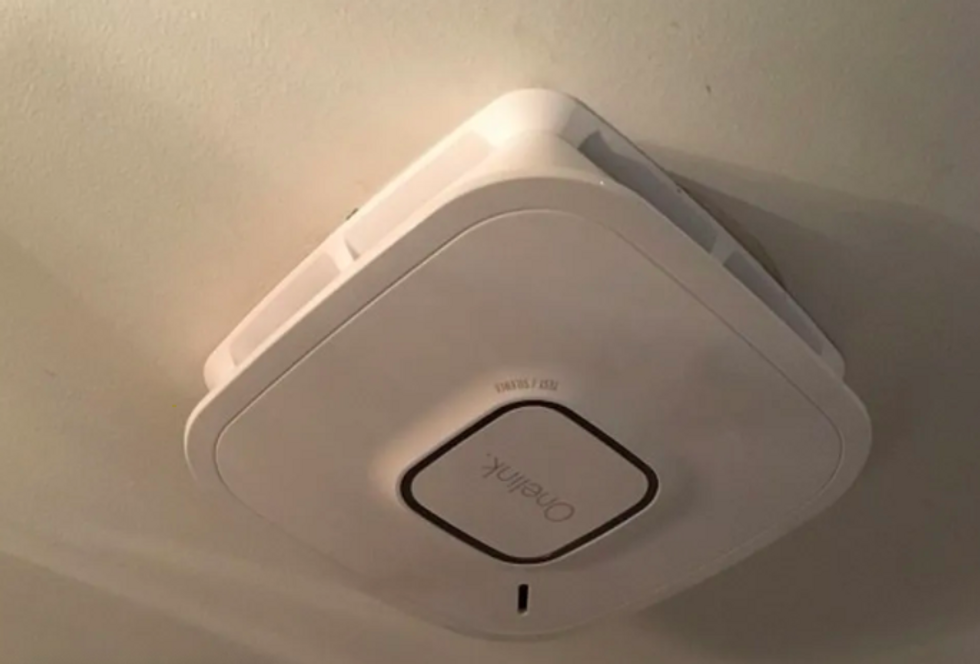 The First Alert Onelink is a dual smoke and carbon monoxide detector that sends your alerts GearBrain
First Alert Onelink

A smoke and carbon monoxide detector from First Alert is one of those things that parents will rarely pick up for themselves, a monitor that connects via Wi-Fi and Bluetooth and sends instant notifications to a smartphone. The $119 First Alert Onelink Smart Alarm is hardwired into a home, has a battery backup and has a nightlight as well — parental bonus.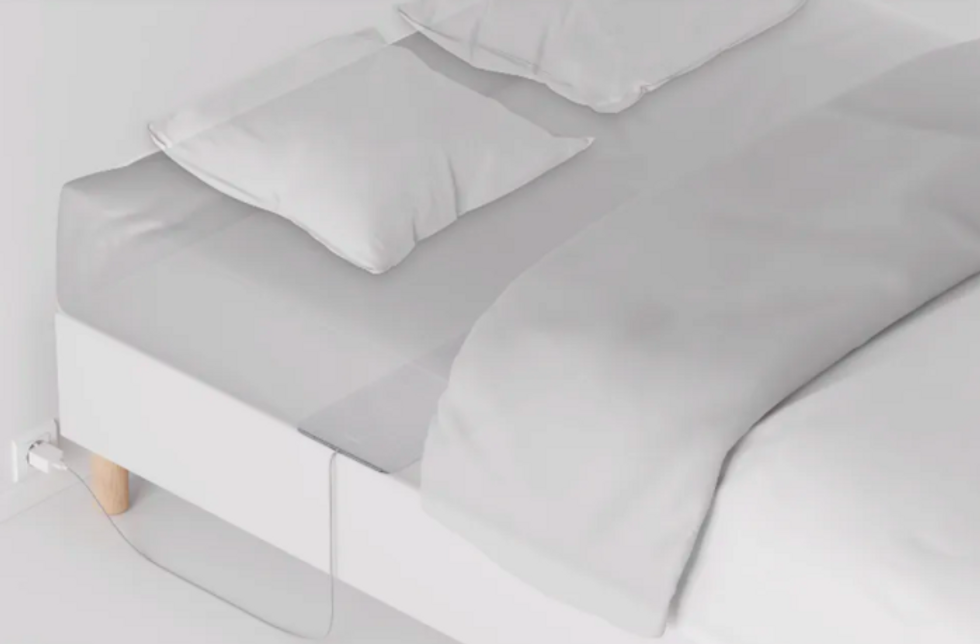 The Withings Sleep Tracker can help you understand why you may not be getting the best sleep possible Withings
Withings Sleep Tracker

Sleep. For parents, it's the one thing they know they can't get enough of, but will never stop chasing. The Withings Sleep Tracker slips under the mattress and generates a sleep score letting them know how restful, or not, their last night's slumber rated. Here's the thing: parents already know that. What sets Withings Sleep Tracker apart, though, is its ability to alert you to possible issues including breathing disturbances that the device can monitor, along with your heart rate and snoring. Maybe Withings can't keep the kids from waking up in the middle of the night — but it may offer parents a few suggestions on how to make the most of the sleep they get. And that's one of the best presents you can ever give.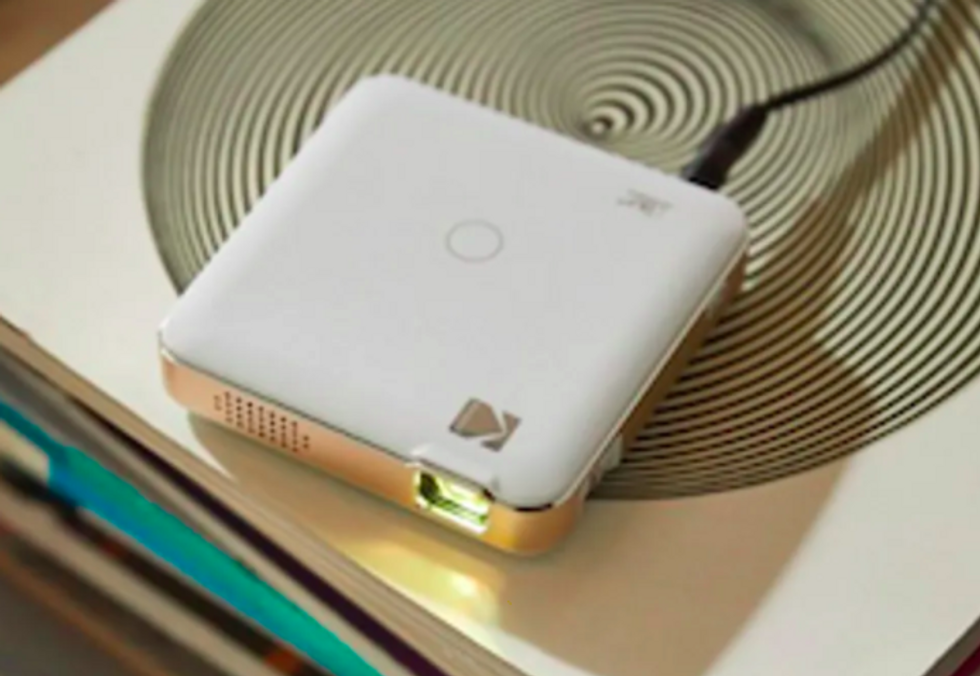 The Kodak Luma 150 Pocket Projector can push out content from a smartphone, gaming console and a computer Kodak
Kodak Luma 150 Pocket Projector

This tiny projector from Kodak can create a movie theater by being plugged in through an HDMI, USB or a microSD cord. You can grab content from a smartphone, from a gaming console or a computer. There's also a 1.5W speaker and the display supports 16.7 millions of colors. The Kodak Luma 150 Pocket Projector can be picked up for $249.95.
From Your Site Articles
Related Articles Around the Web
Like GearBrain on Facebook