An investigation into 13 major bitcoin exchanges has been launched by New York attorney general Eric Schneiderman.
Exchanges to be put under the microscope include Coinbase, Bitstamp, Gemini Trust and Payward, owner of Kraken. As well as bitcoin, the exchanges also facilitate the buying and selling of other cryptocurrencies like ether and litecoin for fiat currencies like US dollars, British pounds and the euro.
Read More:
The move is said to be in the interests of US-based cryptocurrency investors and consumers who use currencies like bitcoin to buy and sell goods and services. Letters were sent to the 13 exchanges to request information on their operations, internal controls, and safeguards to protect customer assets.
In a press release, Schneiderman's office said: "The initiative seeks to increase transparency and accountability as it relates to the platforms retail investors rely on to trade virtual currency, and better inform enforcement agencies, investors and consumers."
It has been a rollercoaster 12 months for bitcoin, whose gains and falls tend to be followed closely by other cryptocurrencies. Bitcoin began 2017 just below the $1,000 mark, before soaring to $20,000 per coin by mid-December. But between Christmas and New Year the price had tumbled to $13,000, then fell further to below $7,000 by early February 2018. At the time of publication, bitcoin sits at $8,000 according to data produced by Coindesk.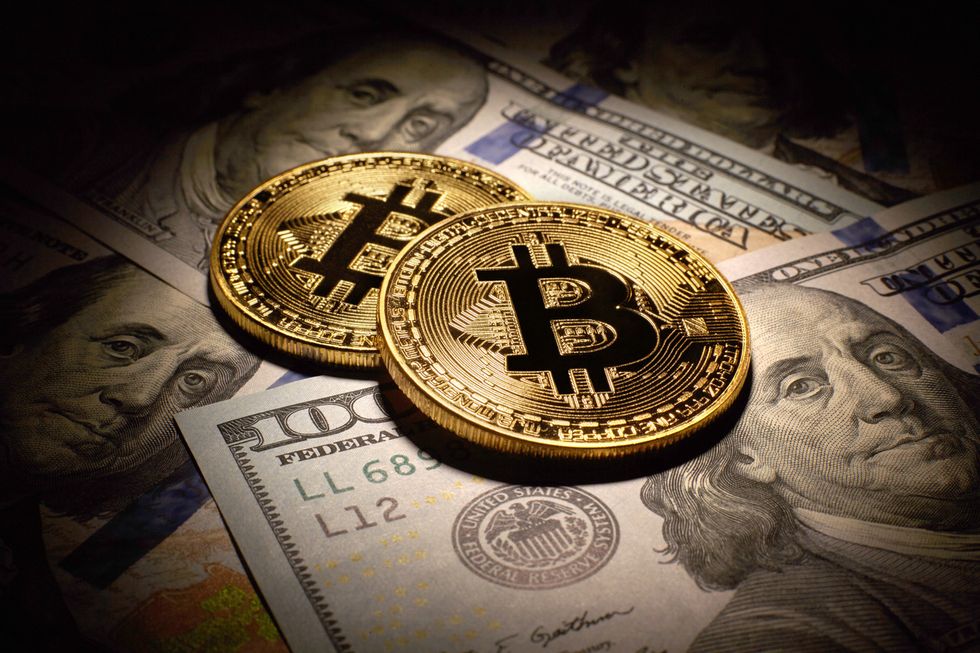 Bitcoin is back under the spotlight in New YorkiStock
Despite the belief of bitcoin's biggest fans that it will one day replace traditional currencies, the cryptocurrency has been unable to shake off its association with criminal activity. Due to the near-anonymous nature of how bitcoin is traded, it has been attractive to online sellers of illegal goods like drugs and weapons for years, and there are money-laundering concerns too.
High-profile cases of bitcoin exchanges being hacked and having their funds anonymously stolen have understandably made the authorities and financial regulators concerned for consumers, who often see bitcoin's rampant gains and choose to invest in cryptocurrency, hoping to make a quick buck.
Schneiderman said: "With cryptocurrency on the rise, consumers in New York and across the country have a right to transparency and accountability when they invest their money. Yet too often, consumers don't have the basic facts they need to access the fairness, integrity, and security of these trading platforms."
Questionnaires sent to the exchanges ask about topics including:
Ownership and controls
Basic operation and fees
Trading policies and procedures
Outages and other suspensions of trading
Internal controls
Privacy and money laundering
The exchanges to receive these questionnaires are:
Coinbase
Gemini Trust Company
bitFlyer USA
iFinex (Bitfinex)
Bitstamp USA
Payward (Kraken)
Bittrex
Circle Internet Financial Limited (Poloniex)
Binance Limited
Elite Way Developments (Tidex)
Gate Technology Incorporated (Gate.io)
itBit Trust Company
Huibo Global Limited (Huobi.Pro)
The statement added: "We are aware that certain trading platforms have formal rules barring access in New York and may not have a license to engage in virtual currency business activity in New York. Among other topics, we are asking platforms to describe their measures for restricting trading from prohibited jurisdictions."
Disclosure: The author of this article owns 0.0266 bitcoin