Like GearBrain on Facebook
The price of bitcoin has fallen to below $11,500 per coin, having slumped over 15 percent in a single day and lost some 40 percent of its value since a record high of around $20,000 in December.
One of the reasons for the dramatic fall is that investors are uneasy about potential regulatory crackdowns planned by the South Korean and Chinese governments.
South Korea has recently been quite vocal about its fears over people losing money by investing heavily and recklessly in bitcoin, a cryptocurrency which is hugely volatile, but which has earned some early (and lucky) investors enormous gains for very little expense.
The latest from South Korea is a report by news site Yonhap, which according to Reuters claims finance minister Kim Dong-yeon told a local radio station that the government would be coming up with a set of measures to clamp down on the "irrational" cryptocurrency investment craze.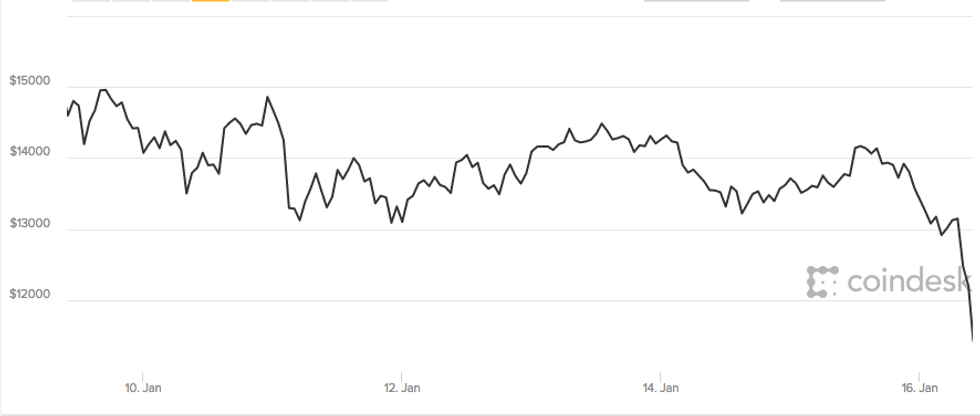 Bitcoin's value fell sharply on January 16Coindesk
The fear is that amateur investors are seeing stories of early bitcoin enthusiasts making enormous sums from very little investment. Indeed, the currency had increased in value from under $1,000 to almost $20,000 in 2017 alone, and in 2012 was worth just $4 per coin. Those lucky enough to have invested back in 2010 would have paid less than $0.10 per coin, making them incredibly rich if they were brave enough to hold onto the coins through bitcoin's incredibly turbulent existence.
South Korea had previously warned that it will make the anonymous trading of cryptocurrencies illegal, and that it will give the authorities the power to close down exchanges which do not comply by the rules. Exchanges are online services where customers can exchange cryptocurrencies like bitcoin, litecoin and ethereum for fiat currencies like dollars and the euro.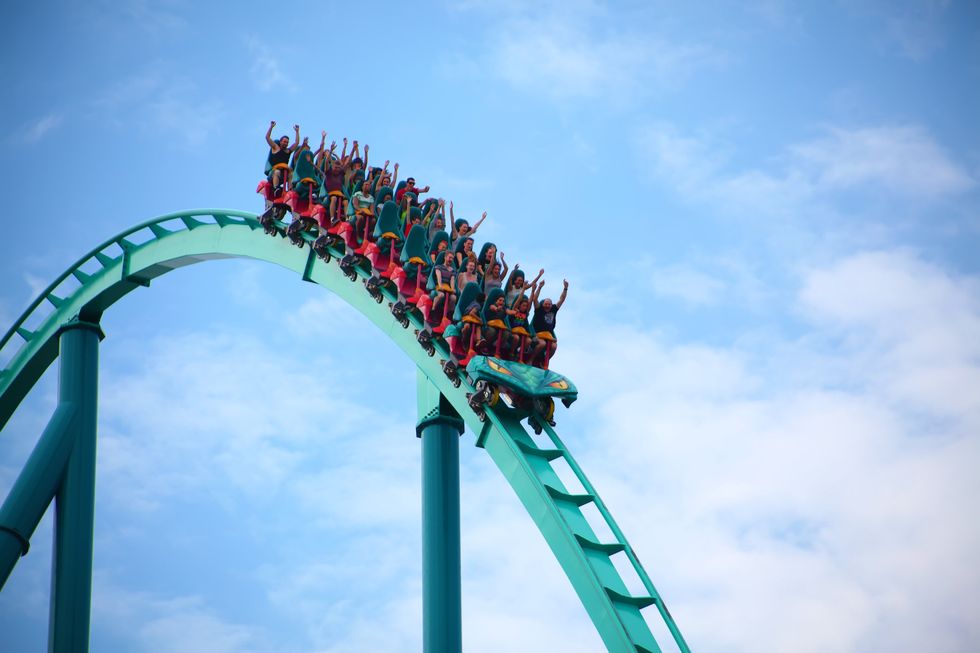 Some bitcoin investors, earlier todayiStock
South Korea justice minister Park Sang-ki said on January 11: "There are great concerns regarding virtual currencies and the justice ministry is basically preparing a bill to ban cryptocurrency trading through exchanges."
These fears are shared by China, whose government is also reportedly planning ways to shut down cryptocurrency exchanges. China produces more bitcoin through the digital mining of the currency - where hugely powerful computers solve mathematical equations to create new coins - than any other country in the world. Expressing concerns about the huge amount of energy used to power mining machines, China is planning measures to limit the electricity used by miners, who often run large 'farms' of specially built computers.
But behind the scenes, it is believed that China's stance is as much about clamping down on risky bitcoin investments and its association with money laundering and the buying of illegal goods, as it is a move to lower power consumption.
Disclosure: The author of this article owns 0.0266 bitcoin
Like GearBrain on Facebook