Like GearBrain on Facebook
UPDATED NOV 23, 2016
A smart home is, well, a smart home. This season, save big with Black Friday deals on gadgets and devices that make a home even more connected than ever. "Keeping up with the Joneses" is more like "keeping up with the Jetsons" with these items aimed to make any home intelligently hi-tech and ready to welcome 2017 with open arms.
Samsung's Top Control Dishwasher with WaterWall™ Technology
After all those plates full of turkey and stuffing, you're going to need to wash everything well 'till they shine for the winter holidays and the new year. A new dishwasher at a Black Friday price will make your eyes sparkle as brightly as your dishes and glassware.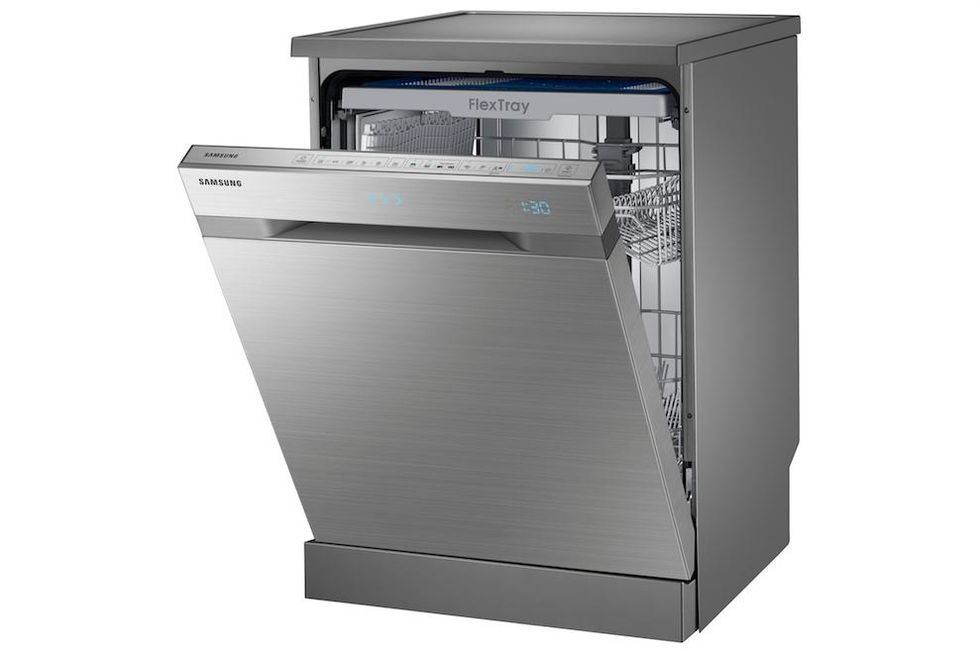 Samsung op Control Dishwasher
Samsung's Top Control Dishwasher with WaterWall™ Technology is the high-tech dishwasher that will make 2017 the cleanest yet. The WaterWall line uses a powerful sweeping wall of water to clean dishes (up to 15 place settings) like never seen before. You can even select specific zones of the washer to concentrate on with the Zone Booster. For those quick rinses, try Express 60 for lighter loads. All this superb cleaning that's quiet and Energy Star® rated. Plus, the digital leakage sensor will protect your floors from perceived water leaks that could lead to damage.
Normally $1,099, this washer is on sale for Black Friday for just $799.99 with the manufacturer. Additionally, get an even bigger deal at The Home Depot - here it's on sale for $698 through 11/30.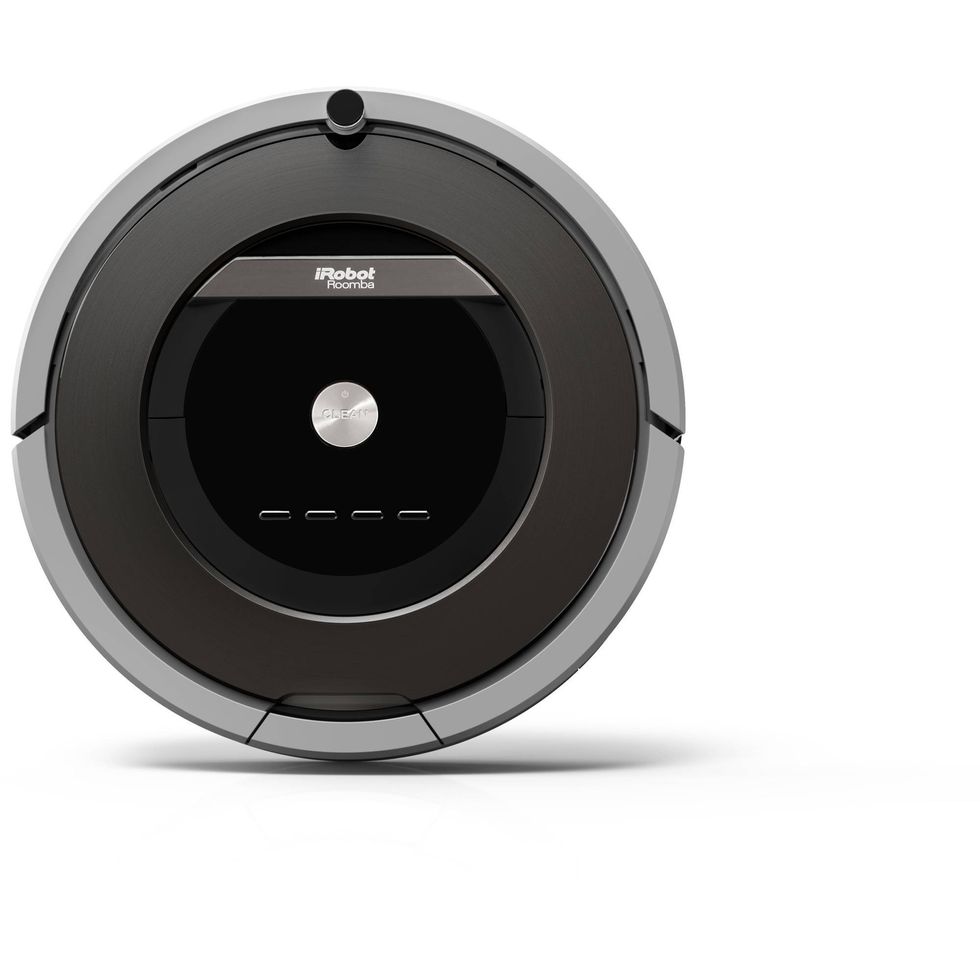 iRobot Roomba
LG Hom-Bot Square Robotic Vacuum & I Robot Roomba 880
A clean home without the dirty work is a modern-day dream come true. It's even better when the robotic vacuum that does the chores for you is on sale.
The LG Hom-Bot Square Robotic Vacuum is billed as "The iPad of Vacuums" with smart mapping technology and intense cleaning capabilities. Cameras are mounted on top and bottom of the vacuum to ensure the gadget reaches every spot, yet the collision-safe digital bumper protects furniture. The new square design reaches all the nooks and crannies and with 7 Smart Clean Modes, there's virtually no mess that can't be tackled. Longer side brushes improve efficiency grasping even the smallest specks of dirt and dust. The vacuum is easy to clean and will run for a good 100 minutes at a stretch.
Regularly $749.99, get the LG Hom-Bot for just $549.99 with the manufacturer's Black Friday deal. Better yet, check out Amazon where this nifty cleaning gadget is on sale for $495.
Compare the LG to a Roomba review from a GearBrain user. Get a Roomba on sale for Black Friday at Walmart. The iRobot Roomba 880 Vacuum Cleaning Robot, R880020 is going for just $517.96, a huge savings off the regular price of $1,099. Watch this vac clean to perfection with its multi-room navigation and room-to-room cleaning technology. Pre-schedule up to 7 times per week and see the vacuum auto-dock and recharge.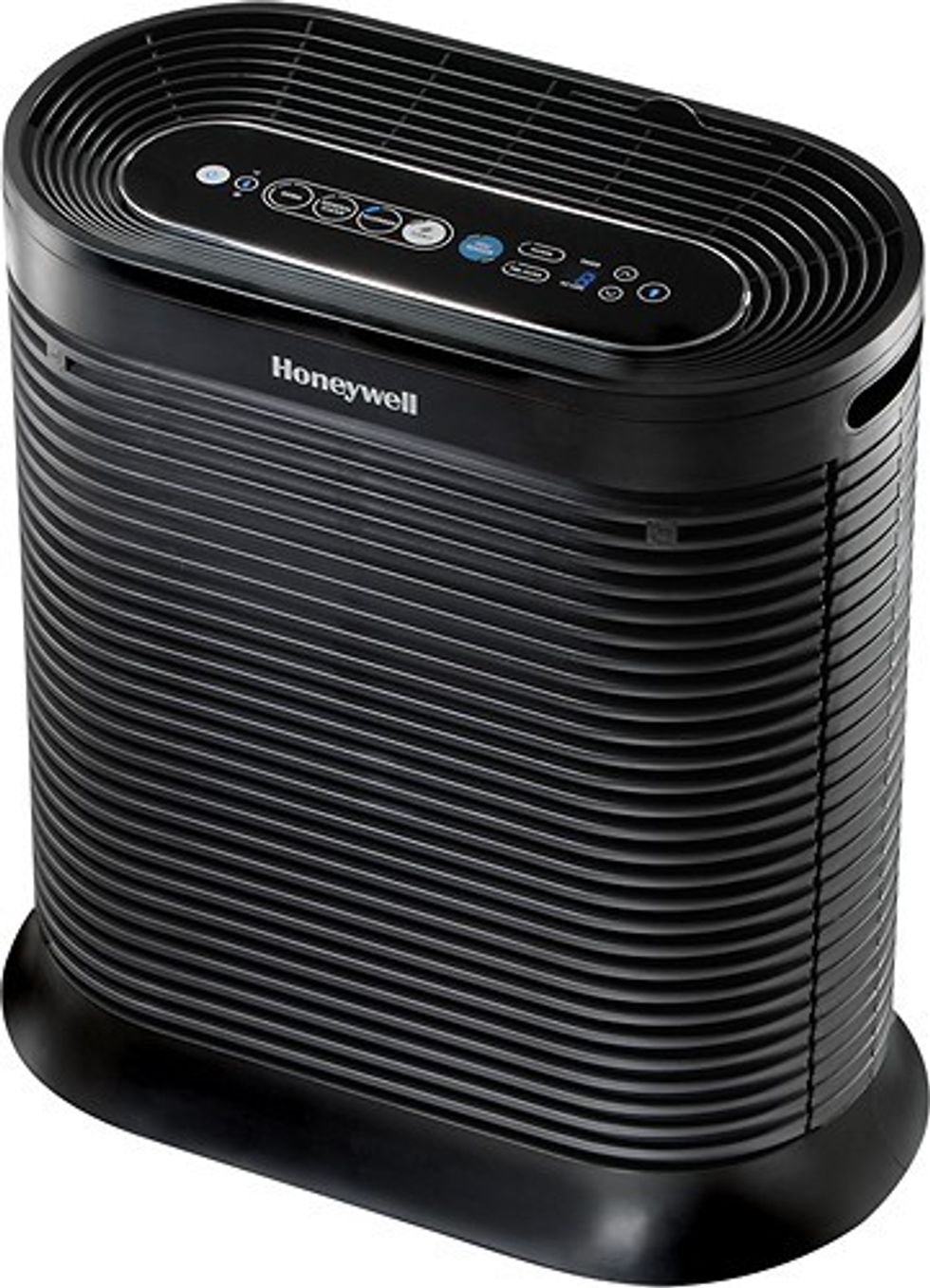 Honeywell Bluetooth-Enabled Console Air Purifier
Honeywell Bluetooth-Enabled Console Air Purifier

Connected home products run via Bluetooth are the wave of the future, making an air purifier one among many gadgets that will be found in homes far and wide as people catch up with the times. Honeywell's Bluetooth-Enabled Console Air Purifier is easily operated via an iPhone or Android device and relieves your home of pollen and mold as well as 99.7% of microscopic allergens. Its proximity sensor automatically turns the device on when you are in range thanks to Bluetooth Smart Range technology, and shuts down when you leave the vicinity, saving electricity. Breathe easy this season with an air purifier and a great deal.
Normally $289.95, get this purifier for just $229.95 with the manufacturer. It's also on sale for Black Friday at Best Buy for $233.99 with free 2-day shipping when purchased online. Now that's nothing to sneeze at.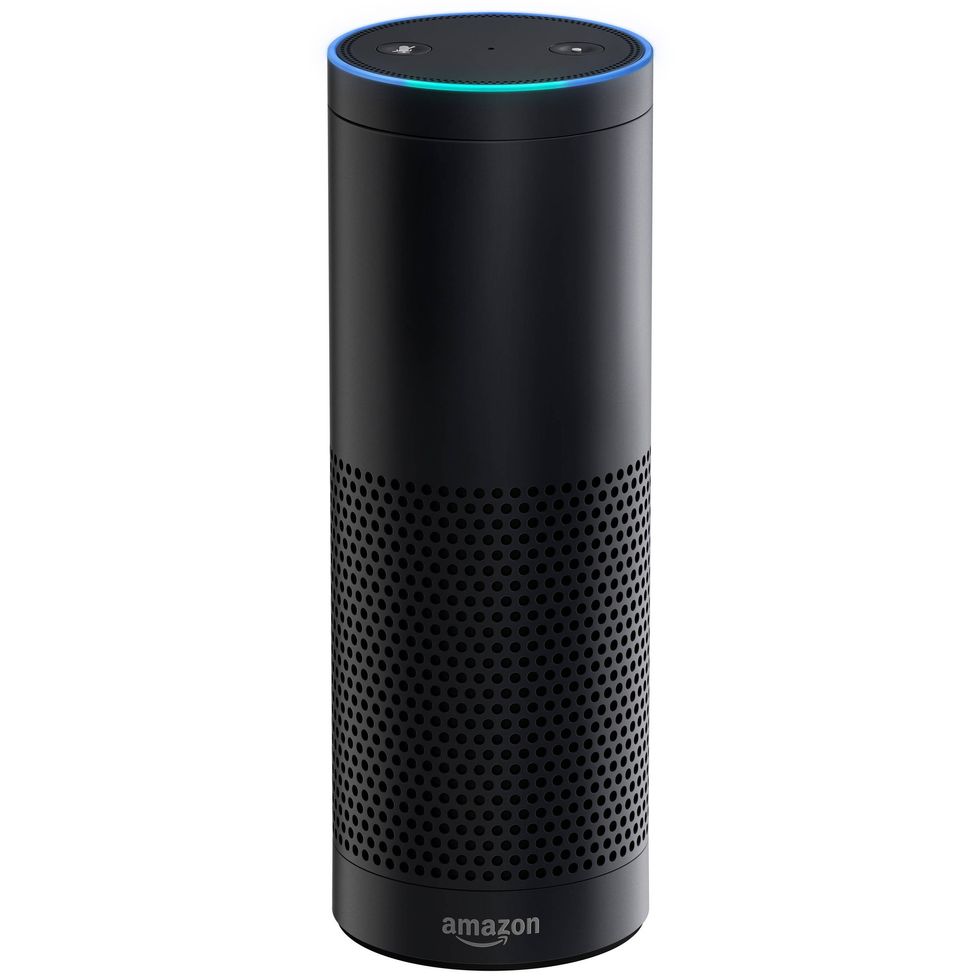 Amazon Echo
Amazon Echo
The Amazon Echo is a multi-purpose home gadget that is perfect for modern living. A wide variety of home gadgets connect to the Echo, making it a great item to have on hand. The Echo allows for hands-free convenience and voice-control and even answers questions, reads the news, reports weather, and more when paired with Alexa. Use the Echo to control lighting in the home, your thermostat, music, and more.
Starting Nov. 24, Amazon Echo Dot will be on sale for $139.99 (normally $179.99).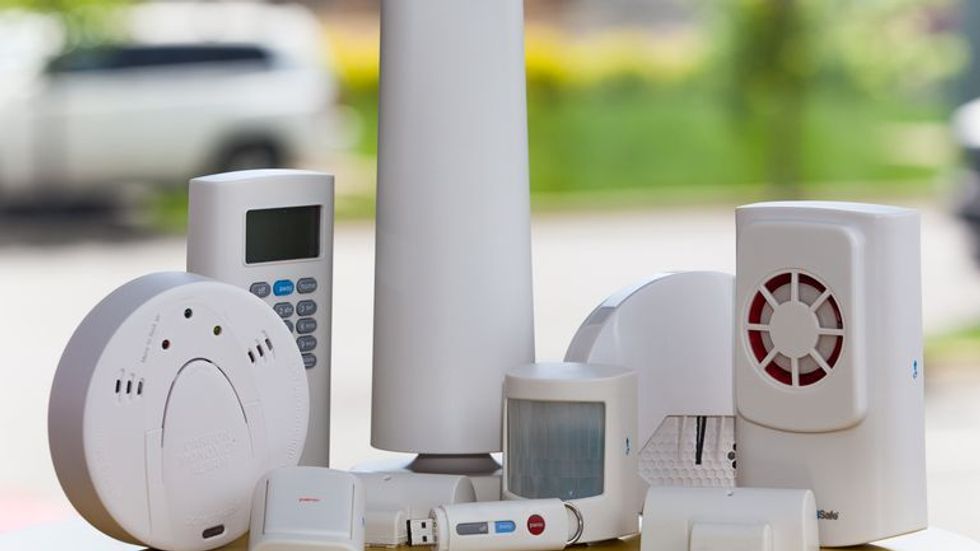 SimpliSafe Home Security
SimpliSafe Home Security
Keeping our home and our loved ones inside it safe and secure is so important. SimpliSafe's "The Defender Package" is the perfect solution for preventing intruders and criminals from making their way into your home. This package includes a 17-piece home protection arsenal and uses advanced wireless technology plus a fast cellular connection to protect the home. The On-the-Go Mobile Control allows you to have access to the control system from a smartphone or laptop. Get SMS text and/or email alerts in real time. Installation takes under an hour… time well-spent to protect your home and family from danger.
SimpliSafe is holding an impressive Black Friday sale with a $200 off deal this season. Normally $599.99, get it for just $399.99. Offer ends midnight 11/27.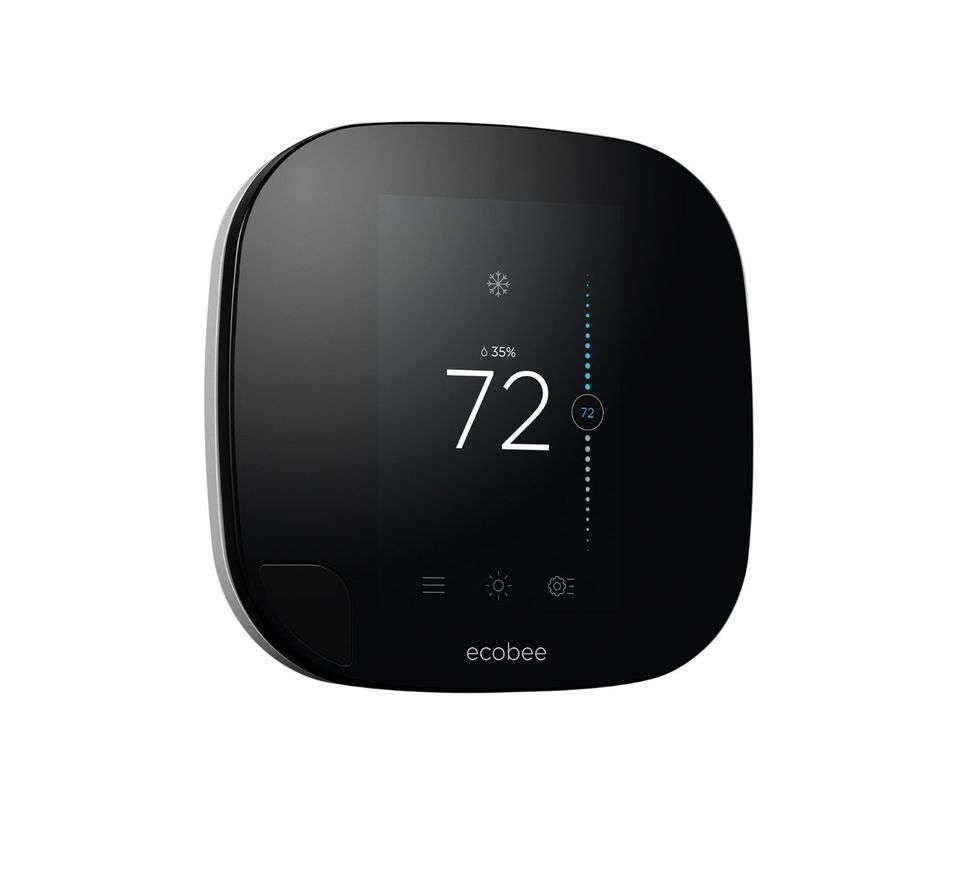 Ecobee 3 Smart Wi-Fi Thermostat
Ecobee 3 Smart Wi-Fi Thermostat
There's nothing like a smart thermostat to make you feel "just right" as the weather gets cooler. The Ecobee has a full-color LCD touchscreen which is as intuitive as a smartphone. It can read temperatures all over the home, not only for the room it's placed in. When a room isn't occupied, the device saves energy by adjusting the temperature. The thermostat also learns your habits and patterns to make sure you and your family are always cool or warm, but always comfortable. This thermostat can be monitored from anywhere, even if you aren't home, via a smartphone, tablet, or computer. Check out some other smart thermostats and compare.
The Ecobee 3 is on sale for Black Friday with the manufacturer. Normally $249, get it for just $199. You can also snag it on Amazon for $198.99.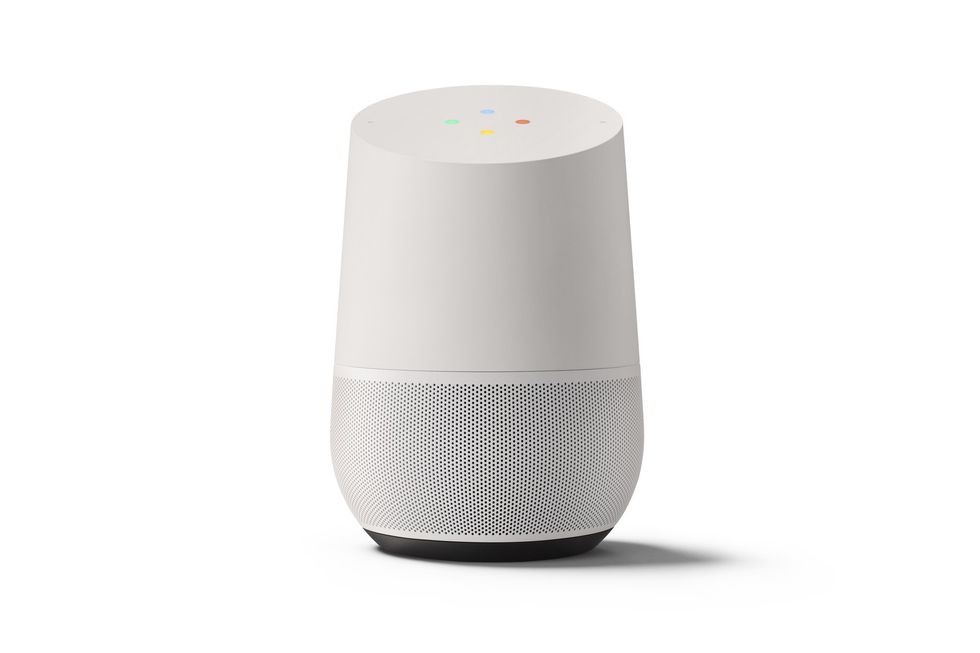 Google Home
Google Home

Finally, Google Home—which just launched in the past weeks—is also getting a Black Friday boost, with a price cut from $129 to $99 starting today, Nov 23. Tapping into Google's experience with natural language, many are eyeing the AI, voice-enabled hub as a serious competitor to Amazon Echo and Apple's Siri.
So with these in hand, you should have plenty of options to satisfy someone on your list eager for a first taste of a smart home experience. Including yourself. Happy shopping for a home sweet home.
From Your Site Articles
Related Articles Around the Web
Like GearBrain on Facebook