Like GearBrain on Facebook
BMW's iDrive system is 20 years old, yet remains one of the best ways to interact with a car's infotainment system – as is proven by the recently updated 4 Series, driven here and priced from $45,600.
Bucking the trend of Tesla and many others, BMW has resisted the urge to fit its cars with huge touch screen displays. Instead, a smart compromise has been struck in the form of a system that can be interacted with by touch, but also with more conventional controls.
Read More:
On that note, BMW even goes so far as to include eight shortcut buttons for selecting preset radio stations, and all major climate controls are physical instead of touch-sensitive. This can lead to a moment of button-based bewilderment, but this soon passes and you quickly realize how logical this approach is compared to a touchscreen used for everything.
iDrive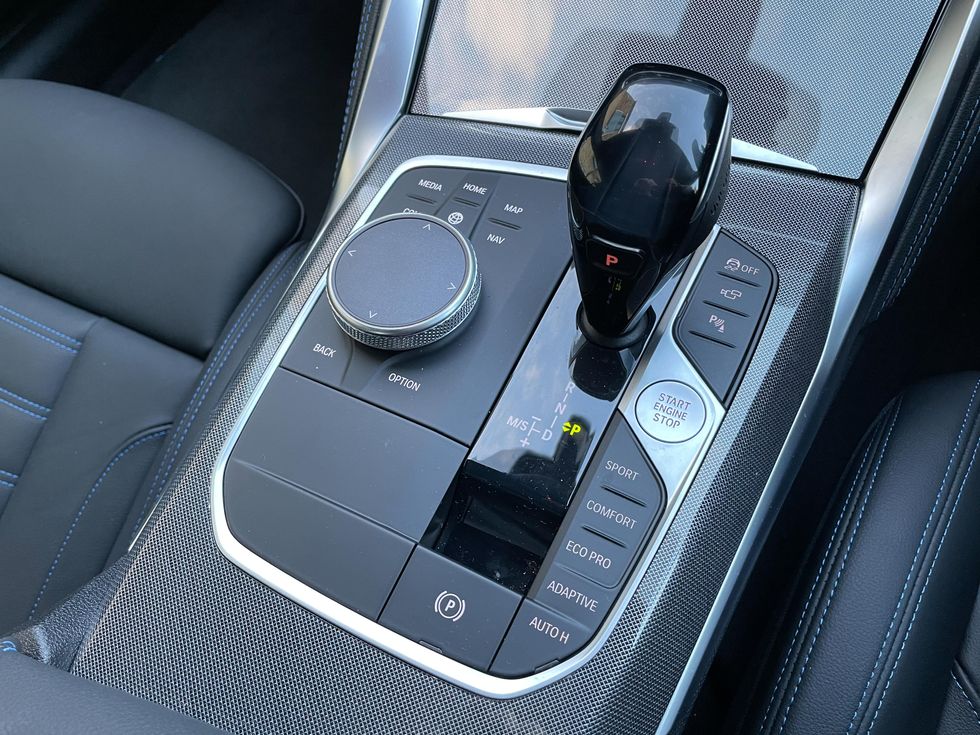 The iDrive control dial first arrived back in 2001GearBrain
At its simplest, iDrive is a dial that rotates, clicks, and can be pushed in four directions. It can also be tapped, swiped, and letters or numbers can be written on it. The dial is joined, as ever, by a collection of shortcut buttons around its outer edge, giving the driver one-press access to navigation, radio, media, options and the home screen. Relatives of iDrive are also found in cars by BMW-owned Mini and Rolls-Royce

In a world where large touch screens are quickly becoming the norm, it is refreshing to be greeted by a more tactile interface. Indeed, my first encounter with the 2020 BMW 4 Series came after dark, on a busy winter weekday evening, and required me to drive home, in the cold and rain, from an unfamiliar part of London.
Although it seems mundane, this is probably the toughest test to set for an unfamiliar car's infotainment system. When all you want to do is get home safely, you need to connect a smartphone to Bluetooth, set the navigation system, adjust the climate control (and ideally find the heated seat and steering wheel buttons), and have an uneventful journey.
At first the BMW wasn't keen on pairing with my iPhone 12 Pro. A couple of repeated attempts fixed this and, with wireless Apple CarPlay enabled, entering my home address using the iDrive control dial was easy.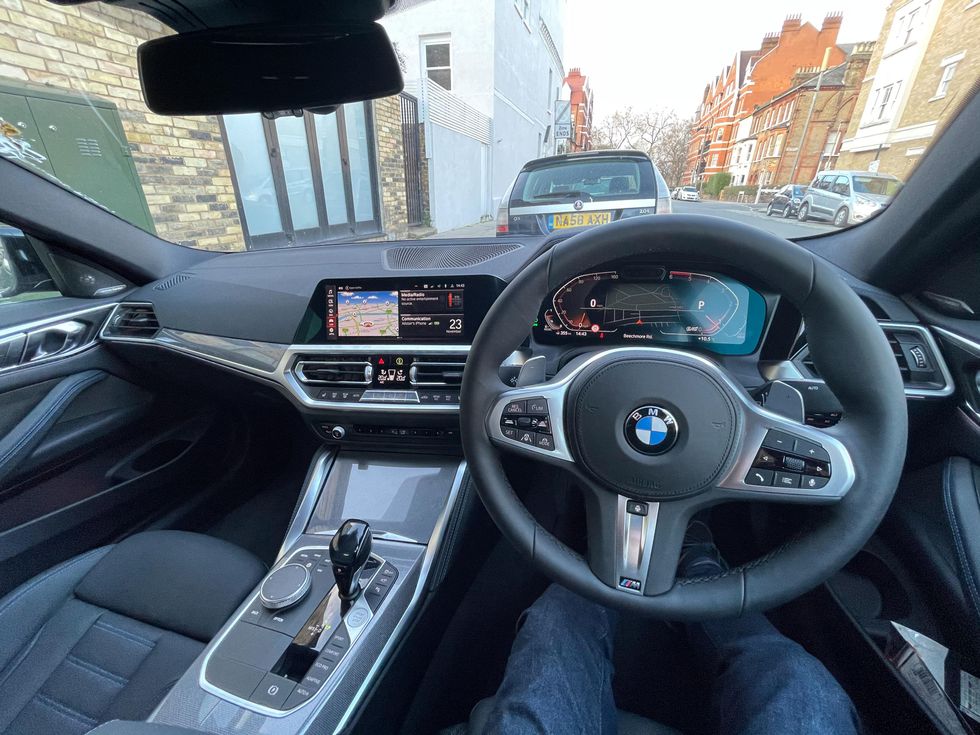 Interior of 2020 BMW 4 SeriesGearBrain
Climate control
Next, a bit of warmth. This is also where BMW has shunned the current trend for touch and instead offers a climate system controlled by buttons, complete with air vents that are moved with fingers instead of a touch screen. The system is easy to set with physical controls that will be familiar to almost everyone, and for lesser-used options (like air circulation) the settings are easily found within the iDrive system.

My only criticism here is how the silver climate buttons below the central digital temperature display are illuminated by red LEDs, whose brightness sometimes makes them tricky to read at a glance.
That minor issue dealt with, I located the heated steering wheel button (sensibly on the middle spoke of the wheel itself), cued up some music on the (optional) Harman Kardon sound system, and set off.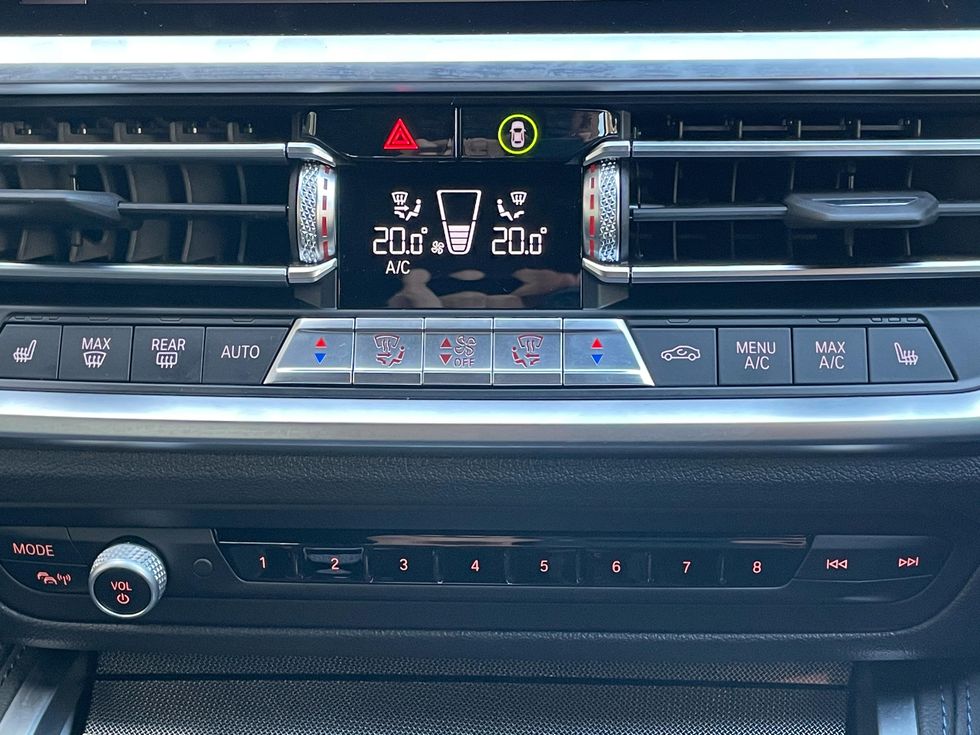 Red back-lighting of silver buttons can be tricky to read at nightGearBrain
Displays
The driver of the 2020 4 Series is presented with a pair of digital displays, plus the optional head-up display projected onto the windshield of this particular vehicle. As standard, the central screen is 8.8 inches and joined by a partially-digitized 5.1-inch driver display. This car has the upgrade option, which includes a larger 12.3-inch infotainment screen and all-digital 10.25-inch instrument cluster. The former is touch-sensitive, but I much prefer using the iDrive control system instead of reaching out and smearing the display with fingerprints.

Both displays are crisp, bright and easy to read. However, I found my seating position meant the steering wheel slightly obscured the top of the driver display; this isn't a huge issue, and is instantly overcome by looking at the head-up display instead. By default, the driver display shows fuel level, range, speed, engine revolutions, gear and outside temperature, with a large space in the middle reserved for a map of your current location.
It's a thoughtful layout that gives you all of the information you need without being overwhelming. Meanwhile, the central display is left to deal with Apple CarPlay, Android Auto, or BMW's own system for media, navigation, and vehicle information.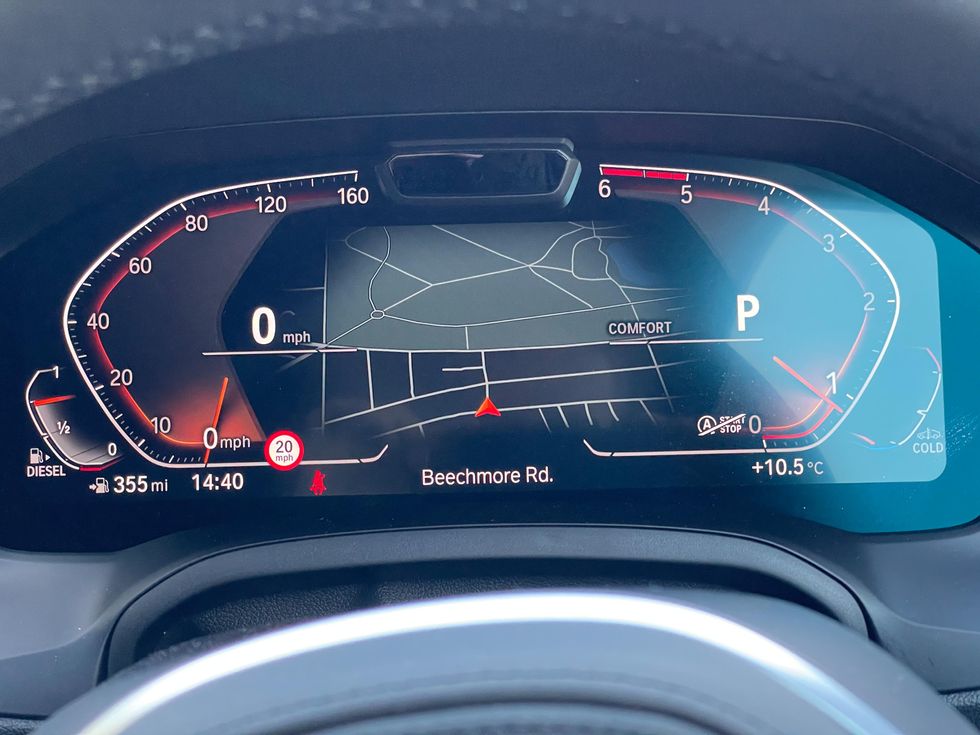 Digital driver display of the 2020 BMW 4 SeriesBMW
Connectivity

Cars loaned to journalists tend to come with most optional extras fitted. As such, this 4 Series featured a wireless smartphone charging pad and one regular USB-A port up front, plus a USB-C port in a stowage area under the central front armrest. A pair of USB-C ports is also fitted between the seats (plus separate climate controls) for rear passengers.
So that's three different connection standards (wireless, USB-A and USB-C) for powering up to five devices at once. This was also my first experience with wireless Apple CarPlay, and while it took a few attempts to pair my phone with the car, from then on it worked perfectly. On entering the car my iPhone would automatically connect, with CarPlay ready to go when I pressed the ignition.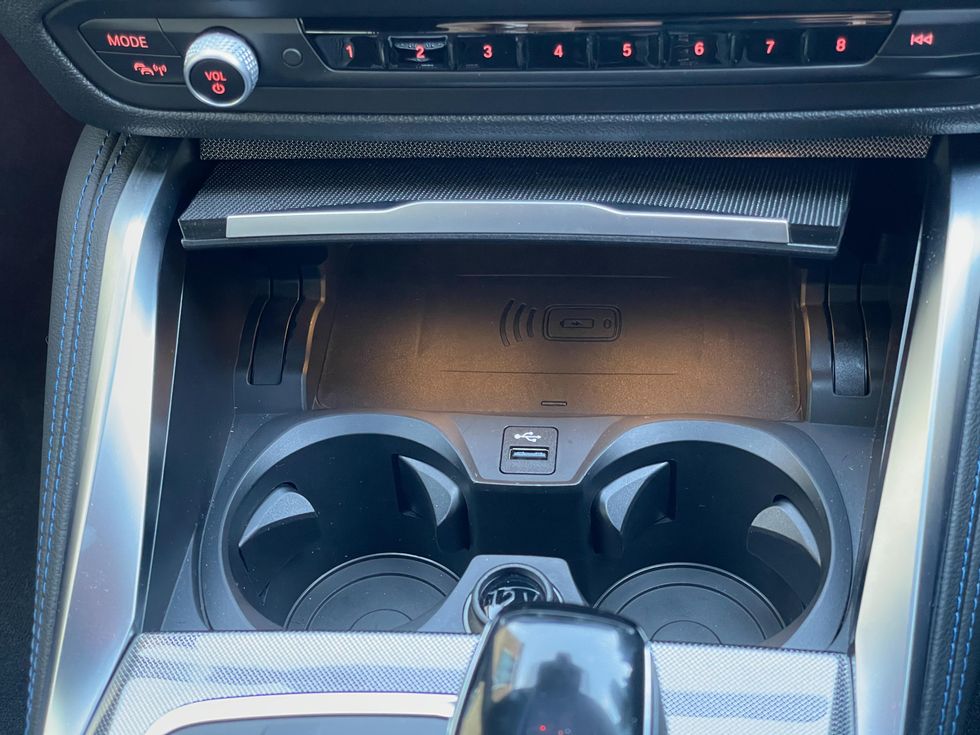 Wireless phone charging is available, plus USB-A and USB-C portsGearBrain
Readers should remember, however, that CarPlay is powered by the iPhone itself and not the car, so is rather battery-intensive. For longer journeys, it is best to either plug the iPhone into a USB socket or place it on the wireless charging pad. The latter, along with CarPlay, causes the iPhone to get quite warm, but this didn't affect its performance.

Camera trickery
A neat trick increasingly common across premium vehicles is how the video feeds from external cameras can be used to create augmented views of your surroundings. In the BMW 4 Series' case, this means a system where the driver gets a top-down view of their car, complete with all surrounding objects, and the ground beneath.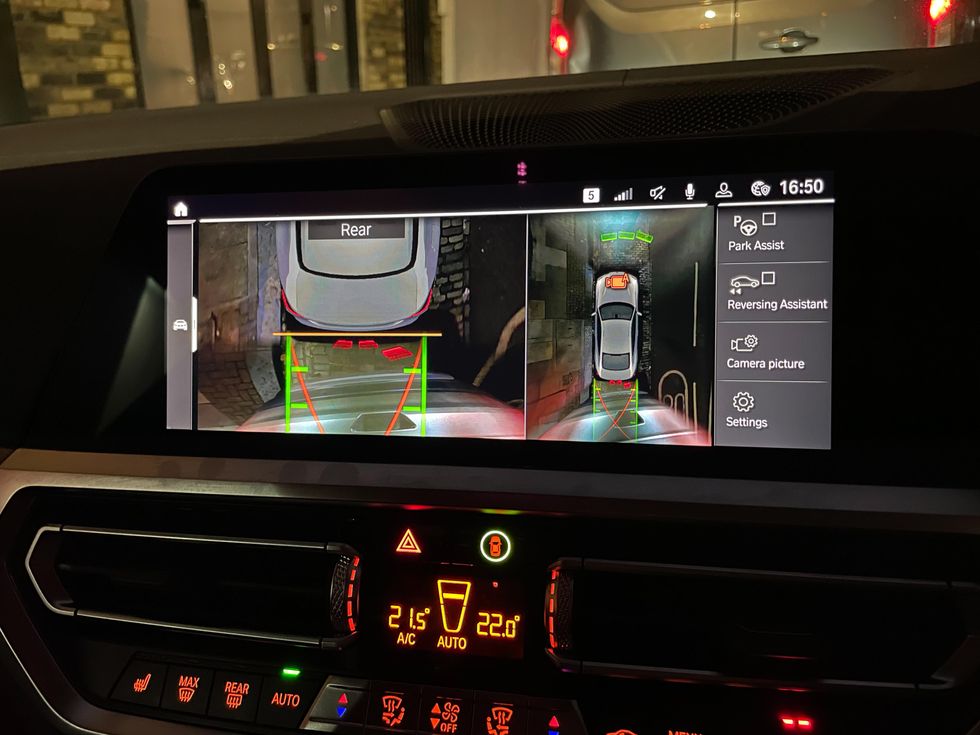 Augmented top-down view to help with parkingGearBrain
That way, they can see precisely how far they are from the vehicle behind while parking, but also check they are within the lines of a parking bay, and not too close to the kerb.

When added to the usual parking sensor chimes, plus graphics to help judge distance, the system makes parking easy. But if you would still rather someone else complete a tricky manoeuvre, the 4 Series can be bought with parking assist, which does the steering for you when entering a parking space.
Verdict
Stepping from a Tesla (or many other electric cars) into most of today's BMWs may well feel like a step backwards. But after a single journey most drivers will agree that tactile controls like buttons and dials are easier and safer to use than touch screens.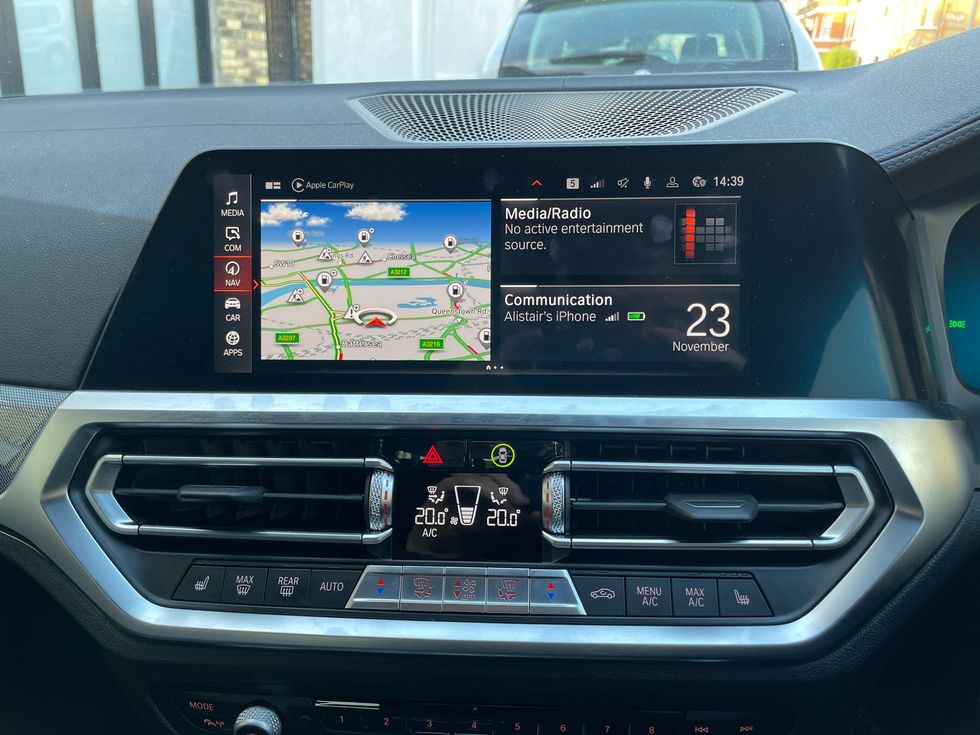 12.3-inch display is upgraded from the 8.8-inch standard-fit optionGearBrain
iDrive is 20 years old now, and in that time it has matured and gained features, but without ever feeling like a distraction in the way touch screen systems can. There are a lot of buttons to figure out at first glance, but it really takes no more than one journey to work out everything you need, and after that everything is quicker and requires less concentration than tapping or swiping a screen.

As in other sectors, cars are slowly transitioning from USB-A to USB-C and wireless charging. Some have gone all-in, while BMW has made the sensible choice to include the option for all three.
Smart, sensible and with just enough luxury to justify the price tag (although the vegan steering wheel lacks the quality feel of leather), the 2020 BMW 4 Series strikes the perfect infotainment balance.
Pros:
Tactile buttons easy to use without looking
iDrive controller is 20 years in the making
Smart augmented reality view helps parking
Cons:
Button-overload at first
Poor nighttime visibility of some button icons
iPhone pairing failed initially
From Your Site Articles
Related Articles Around the Web
Like GearBrain on Facebook