Like GearBrain on Facebook
BMW's iDrive infotainment system is now 20 years old, having debuted on the 7 Series luxury limo back in 2001.
The system has been upgraded almost constantly since and is now used by Mini and Rolls-Royce too, but still includes the same fundamental control, in the form of a dial that can be rotated, pressed, tapped and drawn upon to navigate the car's information, media and navigation system.
Read More:
For the 2021 iX, BMW will keep this same basic control system, but also make a number of key changes. The iDrive controller is now a transparent dial sat upon a touch-sensitive panel, instead of being surrounded by physical buttons.
The system was shown off by BMW on the first press day of this year's CES technology show, which is taking place exclusively online this year before returning to Las Vegas in 2022.
The control dial joined by a scroll wheel – evidence that BMW wants to at least retain some tactility with the new system. The dashboard of the iX features a large, curved display that is far larger than any of the flat panels used by today's BMWs. It is so large that it stretches half-way across the dashboard, replacing BMW's current two-display setup with one continuous screen.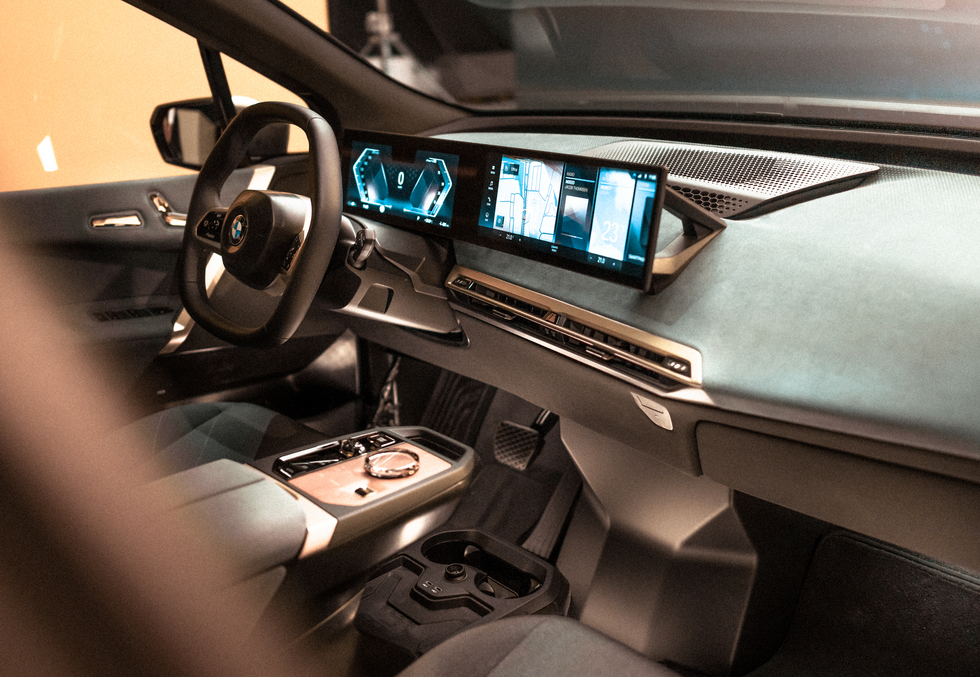 BMW iX interior and infotainment displayBMW
Although one screen, BMW's images appear to show a single curved housing with two displays sat inside it, one for driver information and the other for the iDrive infotainment system. In that sense, the layout is similar to that used by Mercedes today.

Fans of buttons and physical switchgear will be pleased to see traditional buttons on the iX's two-spoke steering wheel. The car also has regular stalks on the steering column, along with the physical iDrive control dial mentioned earlier.
A lower console includes a pair of cup holders and two USB-C ports for charging smartphones.
BMW says how the new iDrive system "neatly bridges the gap between analogue and digital technology," adding how this "heralds another paradigm shift, as the number of available functions in a car and their complexity continue along a constant upward curve."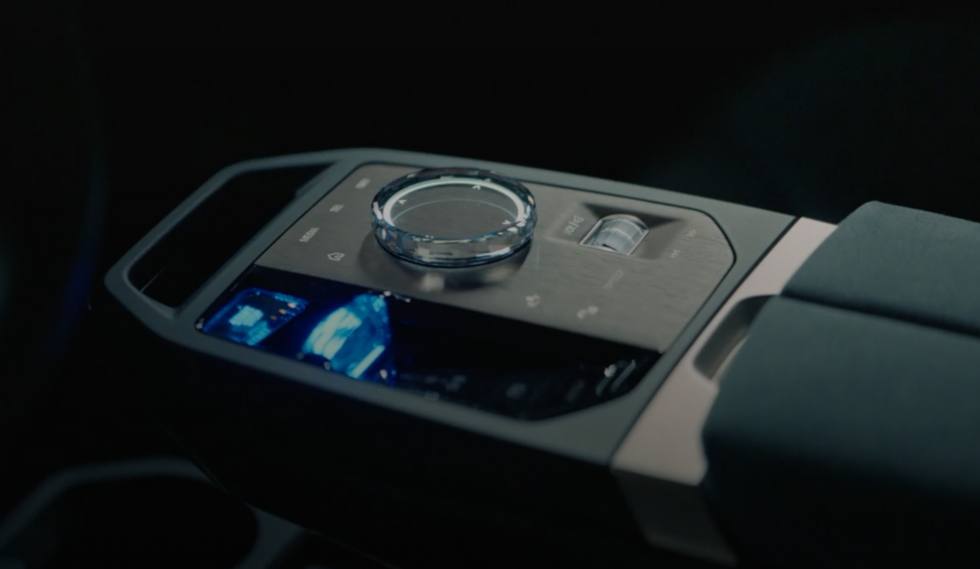 iDrive controller of the BMW iXBMW
As we said with our recent review of the iDrive system in the 2020 4 Series, we believe BMW currently strikes a neat balance between touch screens and tactility. We feel this is a better, safer approach to take than that of companies replacing key controls with distracting touch screens.

We will be interested to see what the final version of the iX's interior and iDrive system look like, when deliveries begin later in 2021.
Check out The GearBrain, our compatibility fiind engine to see the other compatible products that work with BMW's iDrive system.
Introduction of The GearBrain, The First Compatibility Find Engine for Smart Devices www.youtube.com
From Your Site Articles
Related Articles Around the Web
Like GearBrain on Facebook