Like GearBrain on Facebook
Automotive parts supplier Bosch is already creating the brain which it says will make tomorrow's flying taxis an affordable reality.
The announcement this week of a relatively simple plug-and-play sensor box comes as startups likes Lilium and industry veterans like Boeing work on the future of personal aviation.
Read More:
The goal shared by these firms, as well as Uber, is to offer fleets of small, electric flying vehicles which can be hailed by a smartphone application and autonomously fly a handful of passengers quickly across short distances, removing traffic and pollution from snarled up city roads.
Revealed this week, the Bosch sensor box is a universal control unit which is designed to fit on almost any flying vehicle, and it uses technology borrowed from self-driving cars. While announcing the sensor box, Bosch cited a prediction from the Boston Consulting Group that people around the world will take one billion flights in so-called 'air taxis' in 2030.
"The first flying taxis are set to take off in major cities starting in 2023, at the latest," said Harald Kröger, president of the Bosch Automotive Electronics division.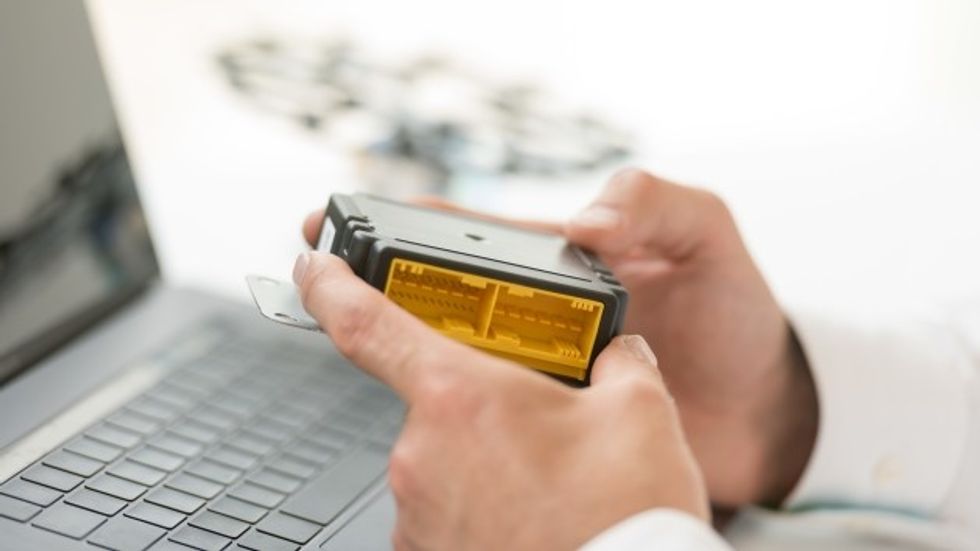 Reworked car sensors can help control flying taxisBosch
Bosch explained how it plans to play a leading role in this flying taxi market, by using technology it has already developed for cars. "Conventional aerospace technology is too expensive, bulky and heavy to be used in autonomous flying taxis. However, modern sensors that are also used for automated driving or in the ESP anti-skid system could have the potential to bridge the gap."

The control unit includes production-tested sensors currently sold to car manufacturers, which can also be used to monitor the acceleration and yaw rate of a small flying vehicle.
The Germany-based company added: "Unlike current sensor systems in the aerospace sector, some of which cost tens of thousands or even several hundred thousand euros, Bosch can make use of its solution for a fraction of the cost. That is because the company uses production-tested sensors that Bosch has already been developing and manufacturing for the automotive industry for many years...Flying taxi manufacturers can easily install the Bosch sensor box into their air vehicles using the plug-and-play principle."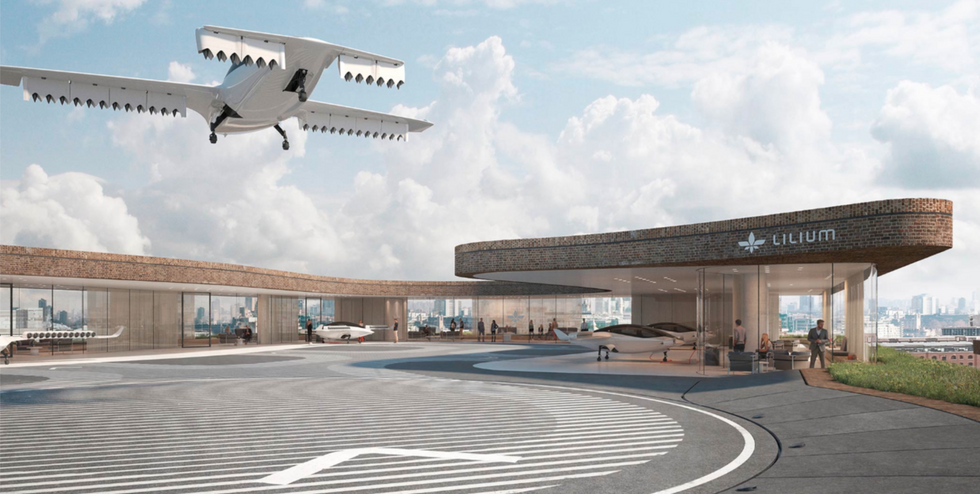 The first flying taxis could arrive in 2023, Bosch claimsLilium
Bosch believes that some 3,000 flying taxis will be in commercial operation by 2025, after tests have taken place from 2020 in cities including Los Angeles, Dallas, Dubai and Singapore. That number, the company says, will increase to 12,000 flying taxis by 2030 and almost 100,000 by 2050. A Morgan Stanley estimate, cited by Bosch, claims the global flying taxi market could be worth $1.5 trillion by 2040.

Of course, this all depends on legislation being adapted to allow the vehicles to fly in a section of airspace between consumer devices like drones and model aircraft, and commercial airspace used by jet airliners. While companies like Lilium work on their prototypes, this legislation is yet to be created.
Marcus Parentis, head of Bosch's technology team in charge of the new sensor box, said: "We are talking to air taxi manufacturers from the aerospace and automotive industries, as well as with startups that build air vehicles and are looking to provide sharing services. The question isn't whether flying taxis will become reality, but when."
Like GearBrain on Facebook