As we wait for Sonos to reveal its first portable smart speaker, Bose has beaten it to the punch with its new Portable Home Speaker.
Announced this week, the speaker offers both Alexa and Google Assistant (although you can only use one voice assistant at a time), and has a 12-hour battery life.
Read More:
The speaker can be connected to Wi-Fi or Bluetooth, although with the latter the voice assistants will not work, as is also expected to be the case with the upcoming Sonos Move.
Bose wants the Portable Home Speaker to be used as much outdoors as inside the home, so has given the product an IPX4 water resistance rating. This doesn't mean it will survive a dip in the pool, but it should be safe to use in a humid environment, or when your BBQ is interrupted by a bit of rain.
When connected to your Wi-Fi network, the speaker can be controlled by speaking to Alexa or Google Assistant, or via the Bose smartphone app.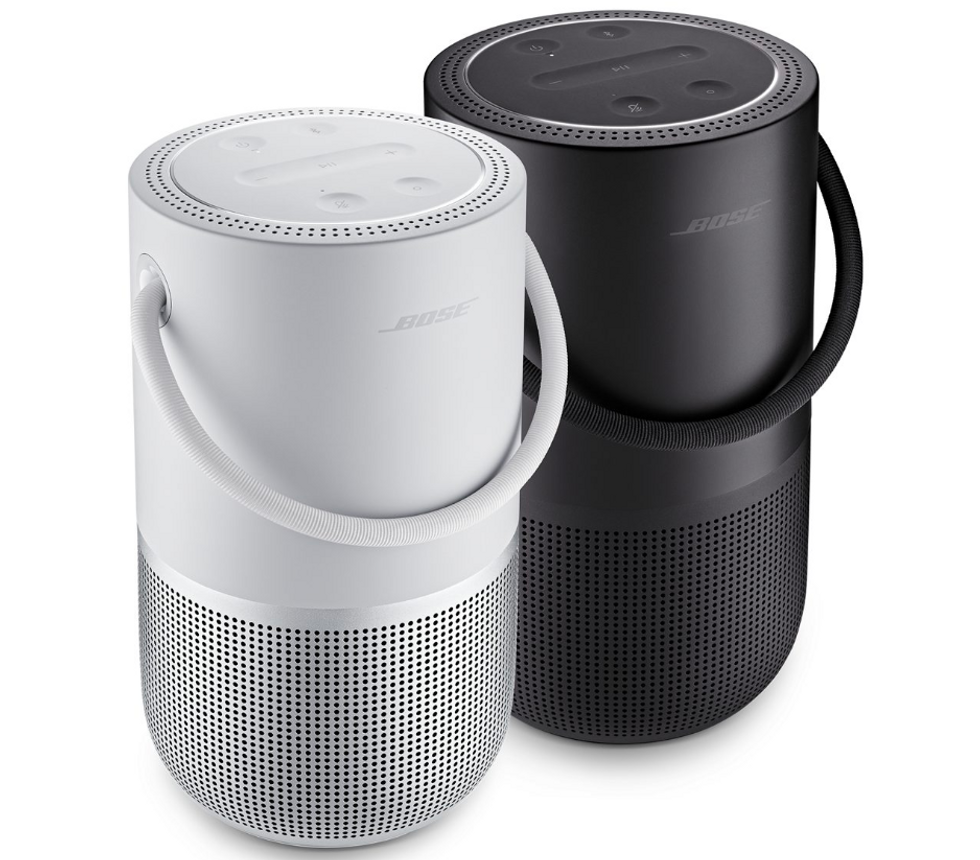 You can connect your phone to the speaker over BluetoothBose
If taken out of the home and away from Wi-Fi, you can connect your phone to the speaker via Bluetooth. In this state, the voice assistants no longer work (unless you speak to one of your phone, of course), and the speaker can be controlled with buttons on its top. There's also a handle up there to make it easy to carry. The speaker is 7.5 inches tall, four inches wide and weighs 2.3 pounds.
The speaker houses just one driver, but broadcasts its sound in 360 degrees thanks to three passive radiators (which are pushed and pulled by air moved inside the unit by its one speaker), and a sound deflector. Bose says that two can be synced together to create a wireless pair, but this feature will be added via a software update in 2020 — just like Apple did with its HomePod.
Bose is pricing the Portable Home Speaker at $349, which is more than Sonos is expected to price its Move at, and $50 more than the Apple HomePod, but of course that speaker requires a wall outlet and does not have Bluetooth.
Bose is also offering a $29 charging cradle which you can sit the speaker on to charge its battery. Alternatively, you can plug it into a wall outlet with its USB-C cable. The speaker goes on sale on September 19.
With Bose and Sonos giving their smart speaker technology the battery life to go anywhere, we wonder if others will follow suit. Apple is rumored to be working on a smaller HomePod and Samsung has two smart speakers waiting in the wings, in the form of the hugely-delayed Galaxy Home, and a rumored smaller speaker. We think adding batteries and Bluetooth to these would be a good move, given the way Bose and Sonos are taking the smart speaker market.
how to speed up or slow down the way alexa speaks www.youtube.com