When it comes to concepts, car manufacturers are famous for over-promising and under-delivering. They wow the crowds at auto shows with far-flung concepts, but these vehicles never actually make it to your local dealership - and if they do, only a small design detail remains from the show car.
Not so with Byton, the Chinese electric car startup which will begin selling its first car, called the M-Byte, later in 2019.
Read More:
A year on from revealing its M-Byte concept, Byton announced at the CES technology show in Las Vegas this week (January 6) that 80-90 percent of that vehicle will be present and correct in the production version.
This includes the car's huge 48-inch dashboard display, which spans the entire width of the cabin and is roughly the size of seven iPads stood next to each other. This display is controlled via a second touch screen fitted in front of the steering wheel, which rotates behind it.
Although this 7-inch panel can perform as a display in its own right, the primary purpose is to act as a touchpad for the driver to interact with the car's operating system, called Byton OS.
Tapping and swiping at the steering wheel display gives access to the car's media and navigations systems, as well as its settings and preference menus. Byton sees this as a more convenient and less distracting alternative to prodding at the dashboard touchscreens of most cars, or fiddling with physical controls in the center console, as with modern BMWs.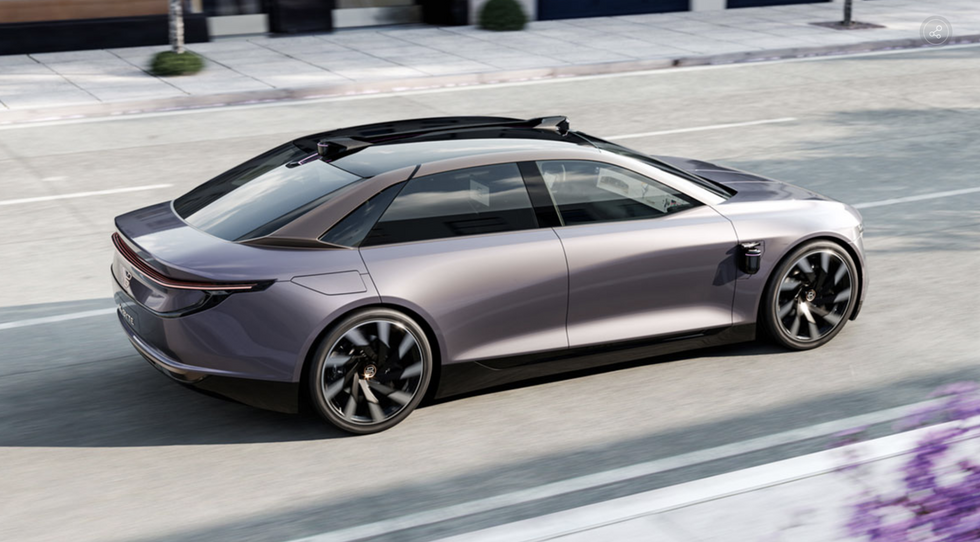 Byton
Physical buttons sit at either side of the display, and tactile controls are also used for the automatic gearbox, heated front and rear windshields, and media playback. There are also two conventional stalks for the indicators and wipers - a sure sign that Byton's designs have thought about ergonomics as much as design flare.

New for the production version is a third display which sits in the center of the car, between the legs of the driver and front-seat passenger. This can be used to control media, maps, phone and vehicle settings, essentially giving the passenger the same access to the car's systems as the driver gets through the steering wheel display.
Byton also confirmed at CES this week that there will be two versions of the M-Byte. The entry-level model is to cost from $45,000 and has an electric range of 250 miles; despite being the base model, this car will offer the same trio of displays as the premium model, which has a range of up to 325 miles, but is yet to receive a price. The two vehicles fall somewhere between the Tesla Model 3 (to cost as little as $35,000) and the Tesla Model S, or Jaguar I-Pace.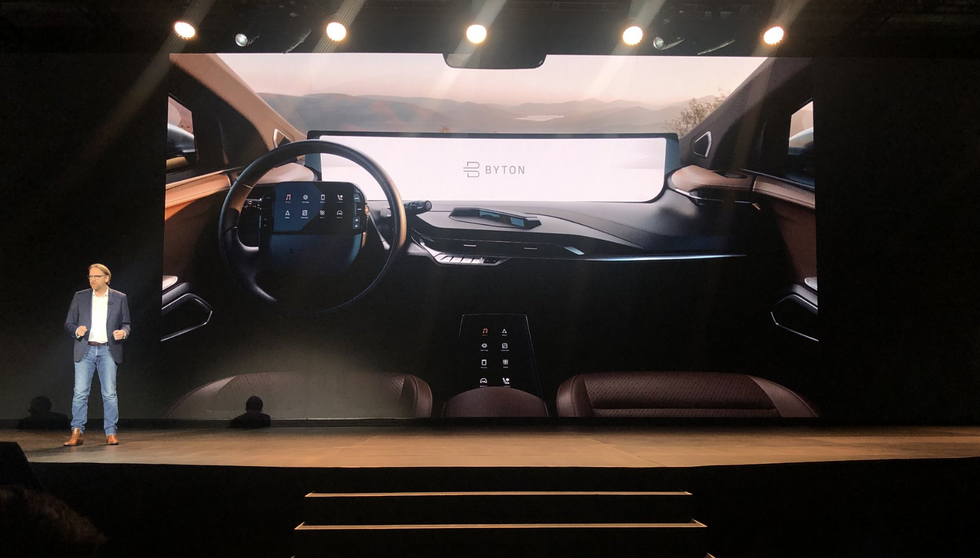 GearBrain
Performance statistics are yet to be announced, and Byton has not said where the car will be available in 2019. However, given its presence in Las Vegas this week we imagine the US and China will be among the first markets to sell the Byton M-Byte. Potential owners will be able to reserve their car through the Byton smartphone app, or by visiting a Byton store, the first of which opens in Shanghai later in 2019.

More tenuously (at least for now) is Byton's claims that the car will be equipped with Level 3 autonomy, but as this is not currently legal on any public road, it isn't something to get too excited about just yet. Also for the future is the car's 5G connectivity, which Byton confirmed at CES but did not elaborate on.
Alexa is coming for a ride
What Byton did speak about was its partnership with Amazon, giving the car access to the Alexa personal assistant and Amazon Music. By installing Alexa, Byton is giving the M-Byte a far more sophisticated (and reliable) voice assistant than the in-house efforts offered by most other automakers.
Byton owners - as well as their partner and anyone else who rides in the car - are asked to create a Byton ID, which automatically adjusts the seating position and mirrors when they get in. The vehicle does this by using facial recognition, and when paired with Alexa and Amazon Music, anyone in the car can ask for their music to be played, as Alexa recognizes the voice of whoever asks.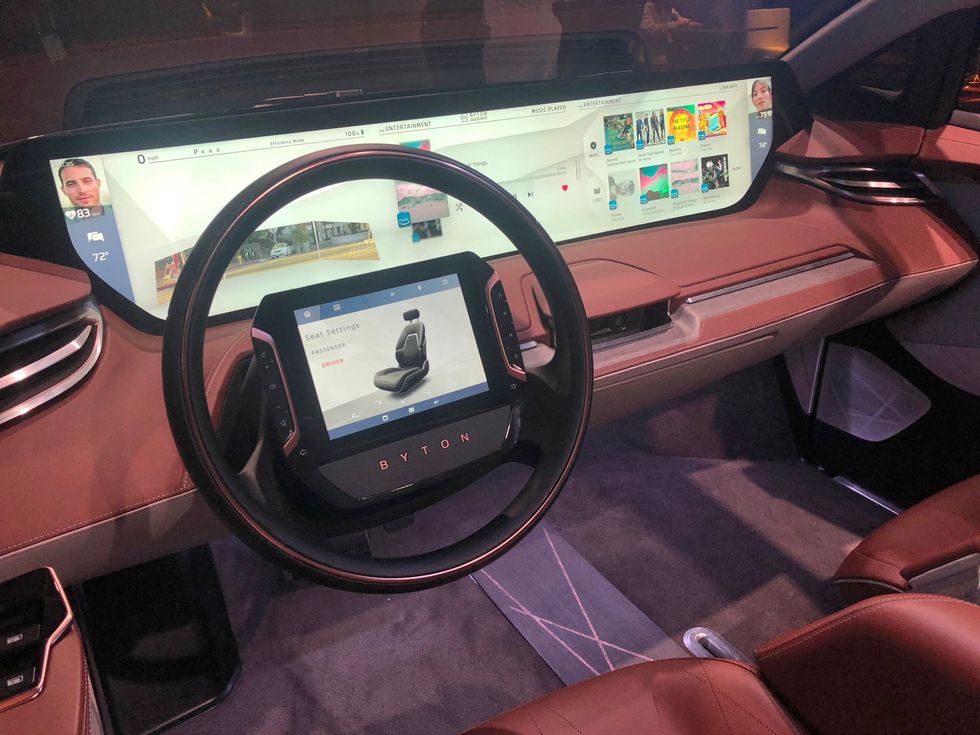 The year-old concept is 80-90% similar to the production version, Byton saysGearBrain
As well as touchscreens and voice, drivers can interact using hand gestures. Similar to a system used by BMW, a clockwise twirl of the index finger causes the music volume to increase.

Finally, artificial intelligence and machine learning are used so that the car can make helpful suggestions based on your location. For example, by knowing the time of day, length of your journey, and the location, the car can suggest nearby restaurants and help you call up to make a reservation.
Byton's achievements here should not be under appreciated. To design a production version of a car which looks more futuristic than the concept it's based on is deeply impressive. Byton says the car is to be sold globally and satisfies all crash safety standards, and that what it showed at CES today is absolutely what buyers will receive at the end of 2019 and into 2020.
Looking further ahead, Byton says the production version of its K-Byte concept will arrive in 2021, followed by a third vehicle in 2023.