Like GearBrain on Facebook
This is your complete guide to making phone calls and sending text messages on your Google Home smart speaker, by talking to the Google Assistant.
Making calls is easy, so that's where we'll start, but - while possible for Android users - sending SMS text messages with Google Home is more difficult. We explain exactly what to do further down this article.
How to make a call with Google Home
Note: At the time of publication, making phone calls with Google Home is available in the US, UK and Canada (in both French and English).
Thanks to its Maps app and advertising empire, Google already knows the phone numbers of millions of companies all over the world, so calling one with your Home smart speaker is as simple as asking the Assistant to make the call.
Just say: "Okay Google, call [company name]" and the Assistant will do the rest. Remember, you can also start the instruction with "Hey Google" if you prefer.
If you want to call a local company but don't know its name, you can ask: "Hey Google, what is the nearest pharmacy?" then, once Assistant has told you the name and location, you can say: "Hey Google, call them" and the call will be made.
If you know the number you want to dial, just say: "Hey Google, call 123-456-7890" or whatever the actual number is. If you couldn't get through, you can try again later by saying: "Hey Google, redial" and the Assistant will call up the last number you dialled.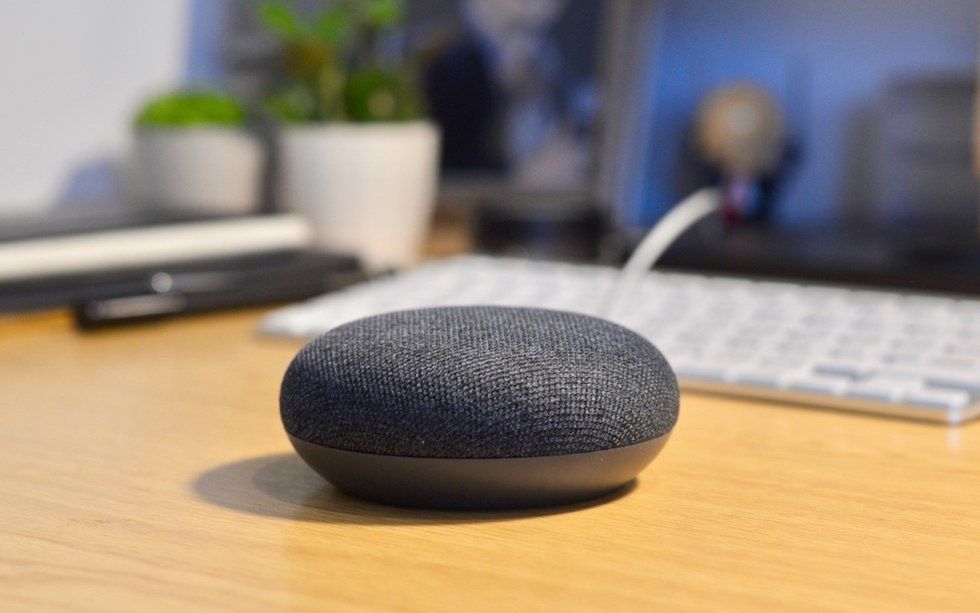 The Home smart speaker can easily be used to make calls, but texting is more difficultGearBrain
To end the call, you can say: "Hey Google, stop/disconnect/end call/hang up", tap the top of the Google Home, tap and hold one of the sides of the Home Mini, or just wait for the other person to hang up first.
The first time you make a call with Google Home, your number will come up as 'Private' or 'Anonymous'. To make your own number display on the recipient's phone, follow these instructions:
Open the Google Home smartphone app
Tap the menu icon in the top-left corner (three horizontal lines)
Tap 'More Settings'
Under 'Services' tap Calls on speakers -> Your own number -> Add or change phone number
Enter your number and tap Verify
Google will then send you an SMS. Enter the code from this message into the app and you're done
Note: Google says it may take up to 10 minutes for this change to take effect
To call your contacts by saying their name instead of telling Assistant their number, you need to switch on Personal Results in the Home app. To do that:
Open the Google Home smartphone app
Make sure your phone is on the same Wi-Fi network as your Google Home speaker
Tap the Menu icon in the top-left corner
Tap 'More Settings'
Under the 'Devices' section, go to the desired Home device
Tap the toggle switch for 'Personal Results' to switch it on (and it will turn blue)
Note: You must repeat this process for each Google Home device you want to make calls with, if you have more than one
With that switched on, you can say: "Hey Google, call [name]".
While on a call, you can use the Assistant. When you say 'Hey Google', the Assistant will listen and speak back to you. During this time, you cannot hear the person you have called, and they cannot hear you or your Assistant. Once the Assistant has finished speaking, the call continues as normal. You cannot ask Assistant to make a second call without first hanging up, and you cannot ask Assistant to play music while on a call.
Google says that calls to "most" US, UK and Canada numbers are free, but you cannot call other Google Home devices at this stage, and nor can people call your Home speaker.
How to send SMS text messages with Google Home
Now things get a little more complicated, because Google currently does not officially offer SMS with Home. However, IFTTT (If This Then That) can be harnessed by Android users as a workaround until the feature is made officially available.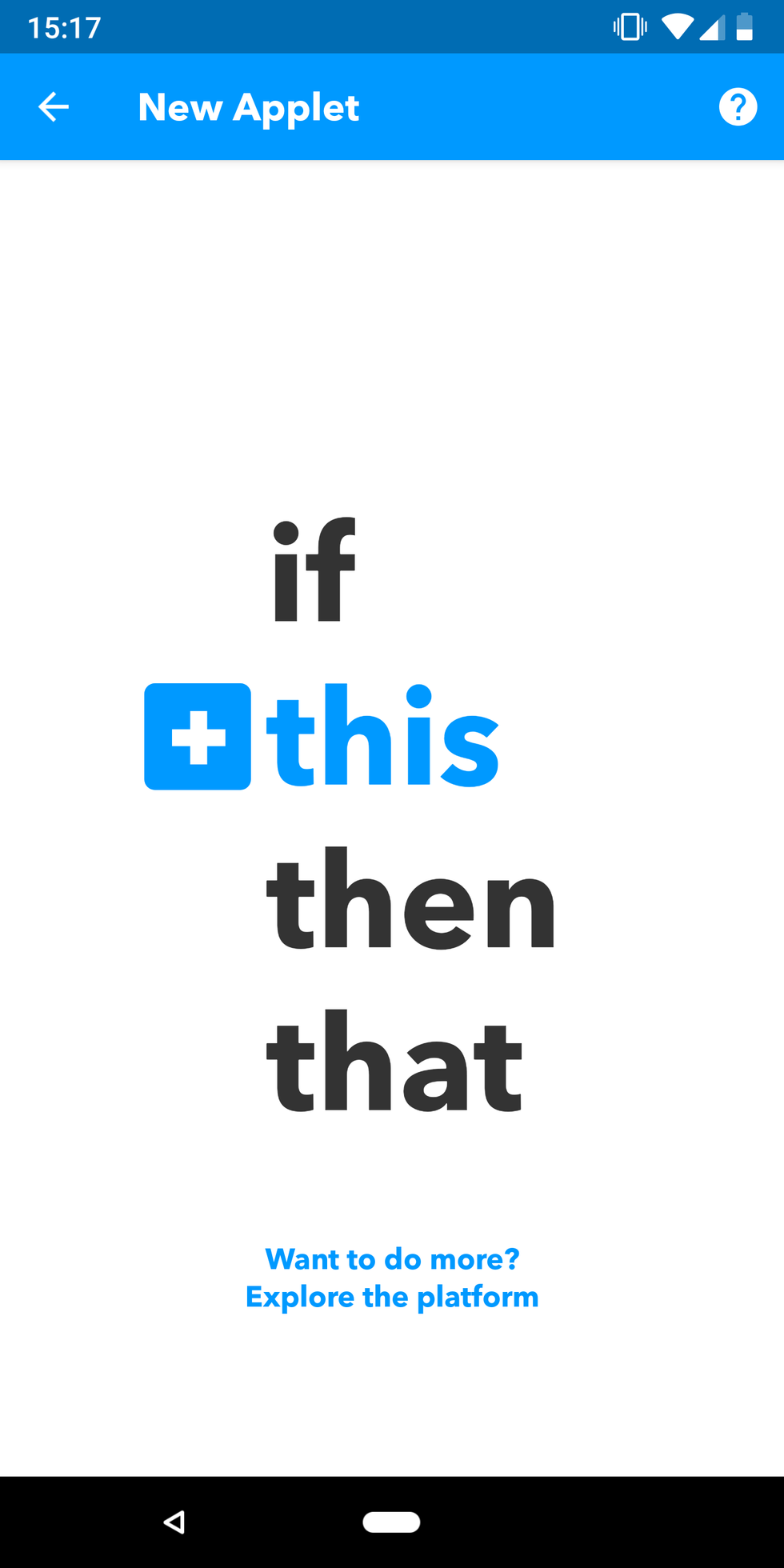 GearBrain
You have to create a new IFTTT applet for each person you want to text with Google Home, so we suggest you only use this for people like your partner or family members. If you are new to IFTTT then we suggest you read this guide first:
What is IFTTT? How to get started with smart home automation from If This, Then That
Once you have downloaded the IFTTT smartphone app and created an account, you'll need to follow these instructions carefully:
Open the IFTTT app and log in
Tap on the My Applets tab in the bottom right corner of the screen
Now tap on the + icon in the top right
Tap on the blue '+this' to tell IFTTT what the input action will be
Now you'll see a long list of the applications and services which IFTTT works with
Search for Google Assistant and tap on it
In the next window, tap 'Say a phrase with a text ingredient'
Now you will see the 'Complete trigger' screen, where you tell the applet what spoken phrase you want it to act upon, and what you want Google Assistant to say in return.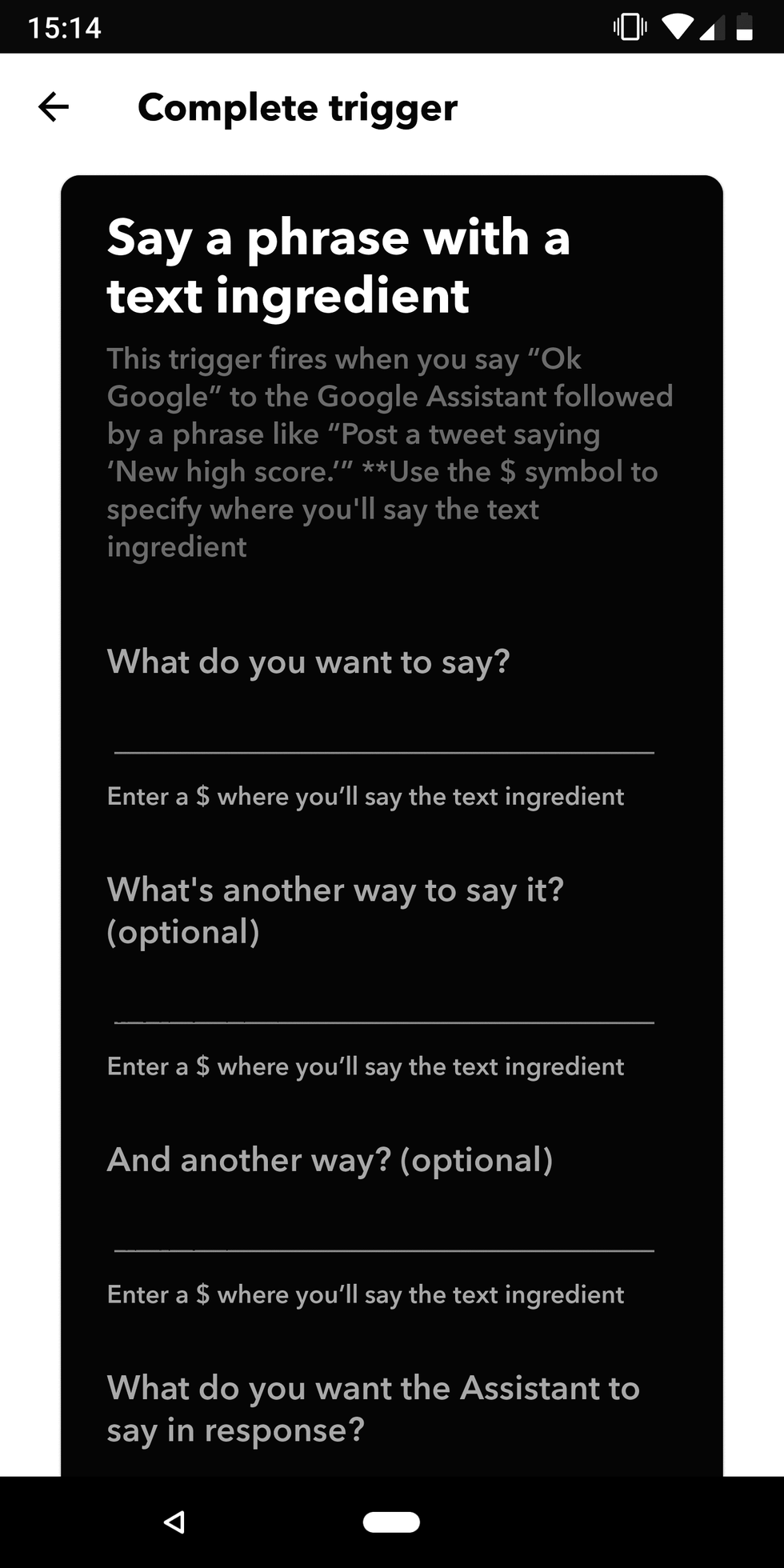 GearBrain
Under 'What do you want to say?' type 'text [name]
You must include the dollar sign - for example, 'text GearBrain
Below, you can enter a couple more phrases to trigger the same action, such as 'send a message to [name'] or 'message [name]'. You must put a dollar sign after both of these, if you choose to include them.
Under 'What do you want the Assistant to say in response?' you can type whatever you like, but we went with 'okay'.
Now, you'll be invited to tap on the blue '+that', and this is where we tell the applet what to do with our instruction to send a text message.
On the same list of apps we saw earlier, scroll down (or search) 'Android SMS'. Tap it, then on the next screen tap 'Send an SMS'.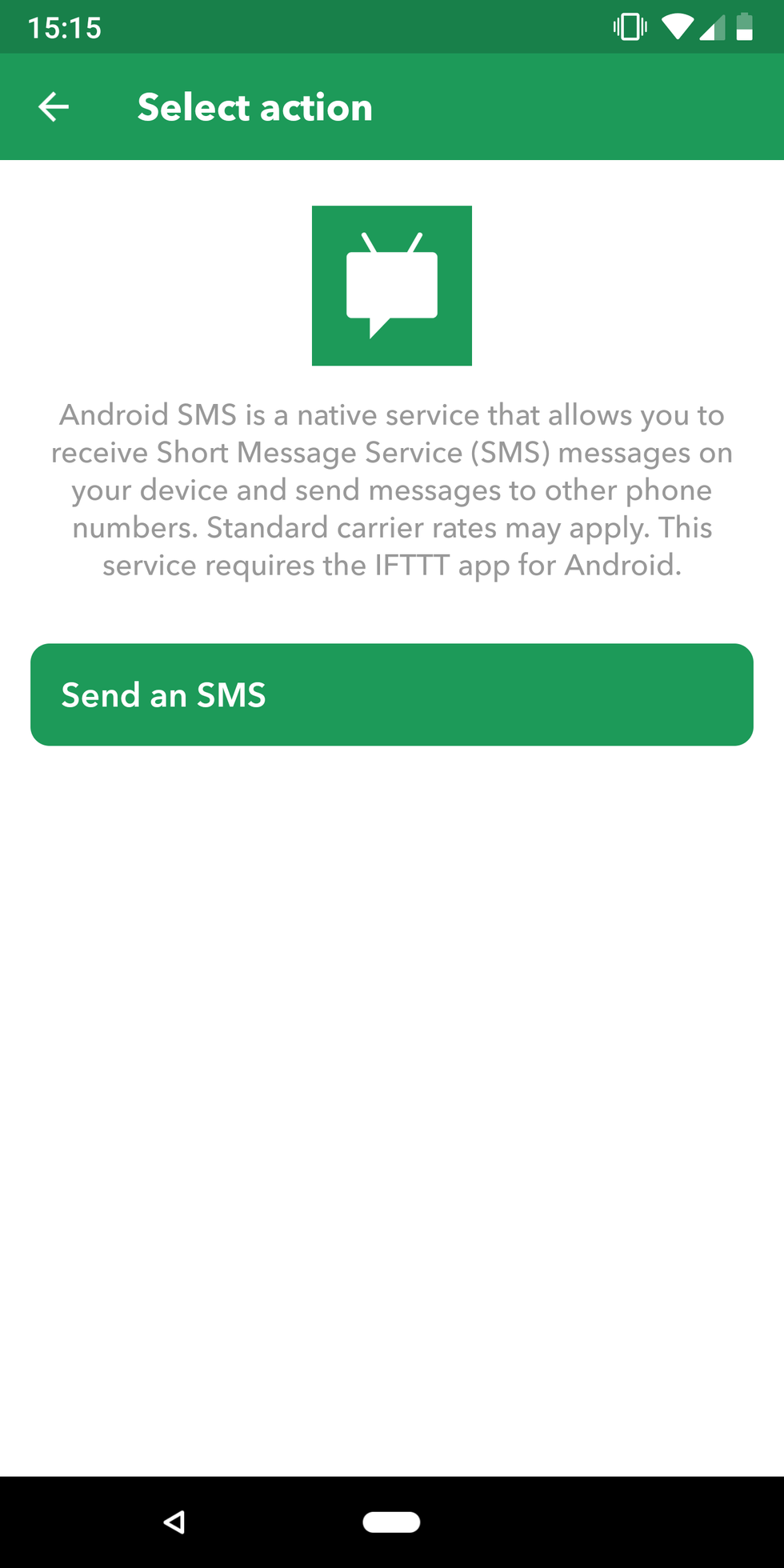 GearBrain
Enter the phone number of the contact whose name you gave earlier (with national dialling code), and check that 'TextField' appears in the Message section.
You will now see a summary of your new applet. Tap Finish to build it, then tap the on/off switch to activate it.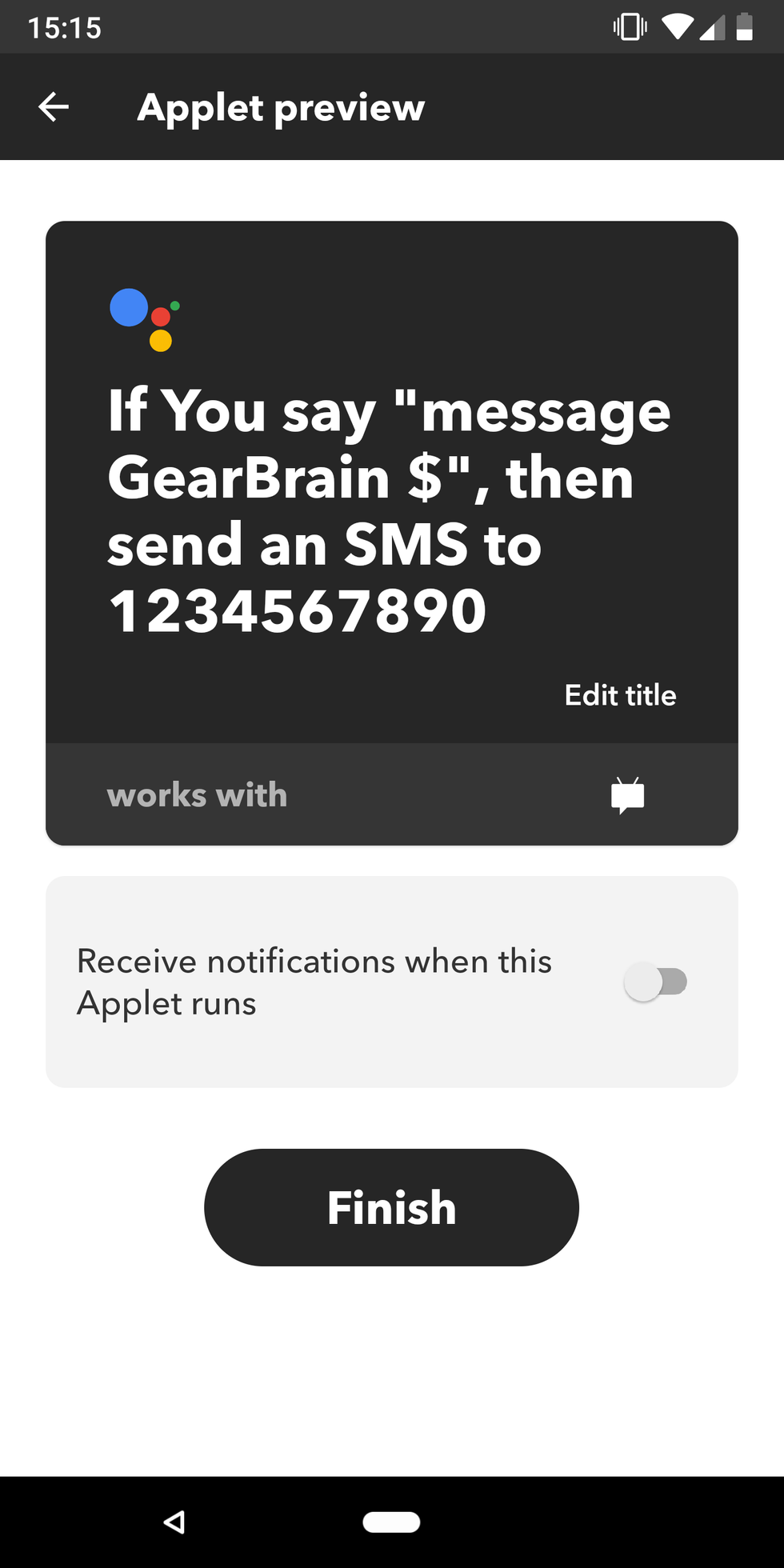 GearBrain
Finally, you can now say: "Hey Google, text [name] [message]" and the SMS will be sent in a couple of seconds. Assistant will say 'Okay' to confirm it has heard you correctly. It is important that you dictate your message immediately after saying the contact's name, otherwise Assistant will tell you how messaging currently doesn't work.
Check out The GearBrain, our smart home compatibility checker to see the other compatible products that work with Google Home and Home Mini.
How to Use Smart Speaker Assistants in Dorm Room www.youtube.com
From Your Site Articles
Related Articles Around the Web
Like GearBrain on Facebook