Like GearBrain on Facebook
While CES is more commonly known for its huge televisions, robots and smart home gadgets, the Las Vegas tech bonanza is becoming more of an auto show with every passing year.
Manufacturers get the chance to show off far-flung concepts of what driving - or being driven by a computer - might look and feel like in the decades to come. They use the show to announce partnerships with tech companies for better smartphone app integration and in-car entertainment, and CES also gives tech firms themselves the chance to flex their motoring muscles.
Read More: CES 2018 - All of the biggest news from the year's largest technology show
For 2018, CES offers the usual mix of traditional manufacturers announcing thinly-disguised concepts due on sale this year, autonomous prototypes due sometime after 2020, and everything in-between. Here are some of the automotive highlights from this year's event.
Byton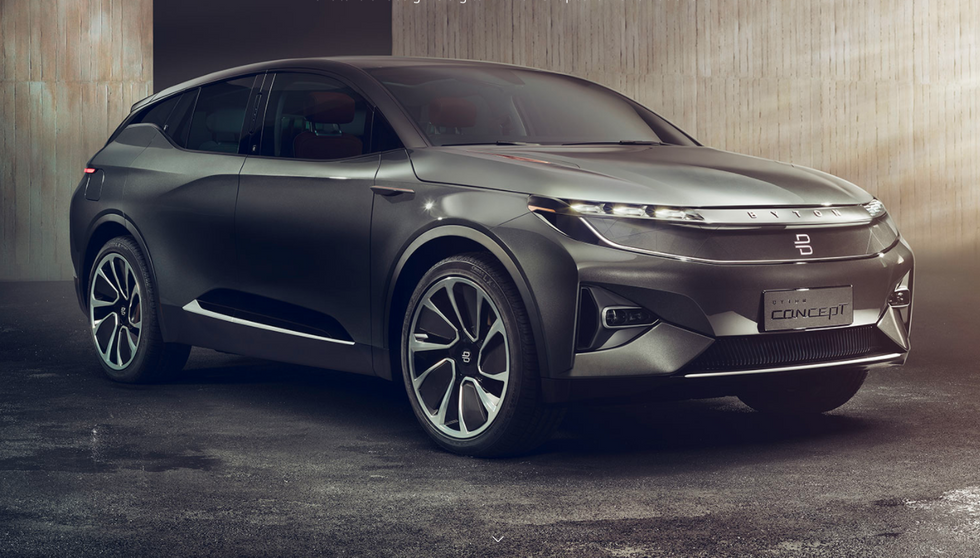 The Byton electric SUV will go on sale in China in 2019Byton
Short for Bytes on Wheels (yeah, we'll gloss over that bit), Byton revealed its first car the night before CES got under way. An all-electric SUV aimed a similar market as the Tesla Model X, the car is less a demonstration of how a car performs and handles, and more an example of how the automotive interior of the future could look.
The cabin is dominated by a computer screen which stretches across almost the entire length of the dashboard, and is complimented by a second screen in the center of the steering wheel; a further two screens are fitted to the back of the front seats for rear passengers to use.
The driver's seat can rotate to face the passengers, emphasizing just how autonomous Byton believes the car will be.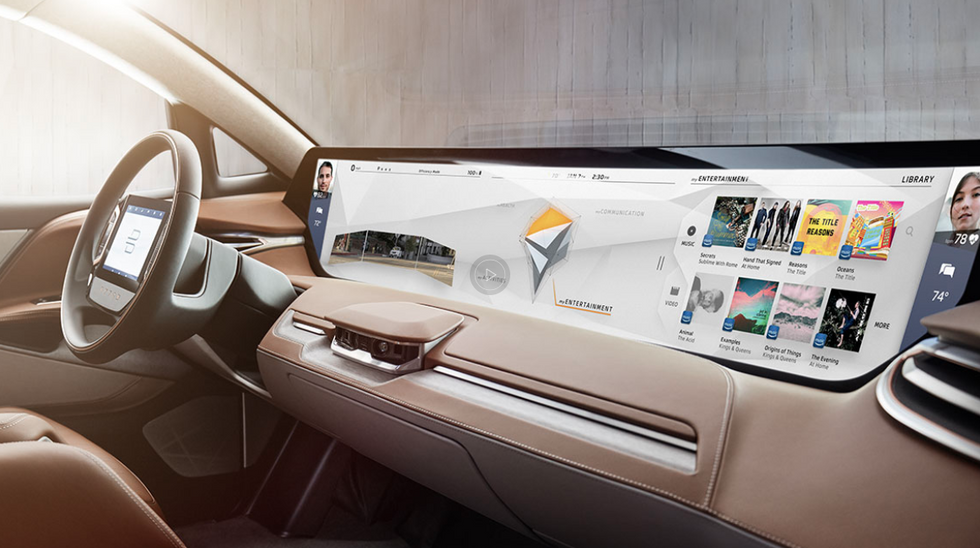 A huge computer screens spans the width of the interiorByton
To cost $45,000, the Byton is the result of Chinese investment into a company which its founders hope will disrupt Tesla; it boasts staff who previously worked at Apple and BMW, and plans to avoid the setbacks suffered by fellow Chinese startup Faraday Future. The Byton is claimed to have Level Four autonomy - meaning it can drive by itself, allowing the driver to (in theory) sleep behind the wheel in almost every scenario. However, such technology - which Tesla is also working on - is not yet legal on any public road.
Byton has no charging infrastructure, but believes it will be able to share Tesla's 8,500 global Superchargers - something Tesla boss Elon Musk has said he would accommodate, providing manufacturers pay towards running the chargers. Byton is aiming to sell the car in China from 2019 then internationally the following year.
Fisker Emotion
Teased for months, Fisker has finally used CES 2018 to reveal the production version of its electric saloon car, the Emotion. The car is claimed to have a Tesla-beating range of 400 miles, hit 161mph flat out, and offers the same sedan practicalities as the Tesla Model S - but with a carbon fibre body, it will likely be significantly lighter. Level Four autonomy is claimed to be possible and the rear 'butterfly doors' are a talking point to match the 'falcon wing' doors of the Model X.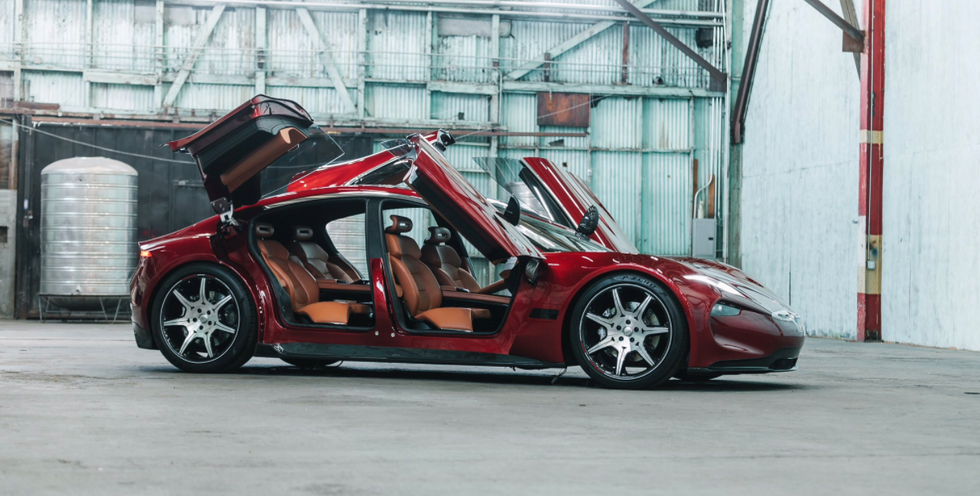 The Emotion is set to rival the Tesla Model SFisker
As you might expect, the interior is full of computer screens and there will even be the option to spec a curved 27-inch display in the back, in what Fisker calls its Chauffeur Edition model. Like the Range Rover Velar, Fisker will offer the Emotion with a vegan-friendly interior which has the luxury of leather but contains no animal products. The car will go on sale in the US in 2019 and be priced from $129,900.
Toyota e-Palette
Taking a leap off the deep end, Toyota this week announced the e-Palette Concept, a minibus-sized vehicle which can transform and be tailored to fit a commercial customer's specific needs. For example, the autonomous vehicle could act as a driverless bus or taxi, or serve as a mobile, pop-up store.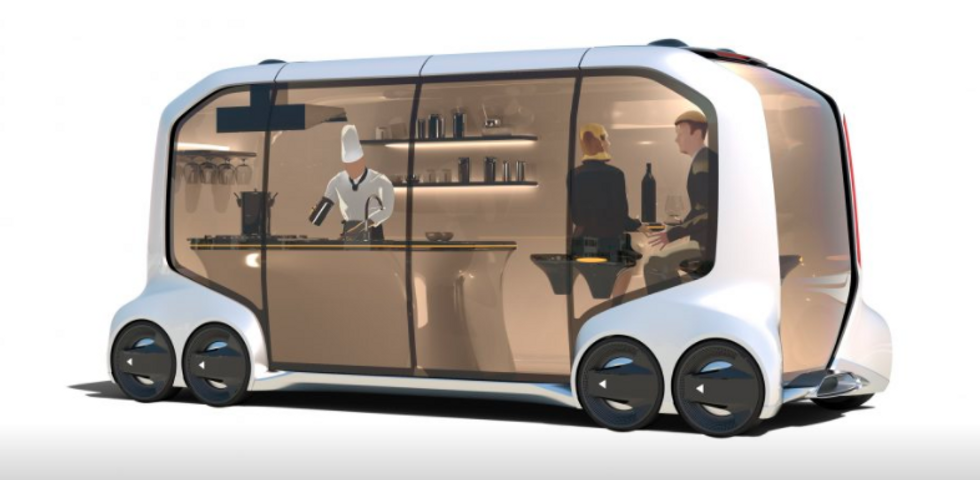 The e-Palette can be a shop, a mobile office, or in this case, a pop-up Italian restaurantToyota
Toyota also announced the e-Palette Alliance, which companies who have an interest in this type of vehicle can join. Amazon, Mazda, Pizza Hut and Uber have already done so, suggesting the ePalette could one day be used to provide taxi rides and deliver packages - each complete with the respective company's branding.
Toyota hopes to conduct feasibility testing of the concept by the early 2020s, with the 2020 Tokyo Olympics earmarked as a potential trial location.
Jaguar Land Rover to bring smart home controls to the car
JLR announced a partnership with Qualcomm and automobile parts company Gentex at CES. The move will pave the way for future JLR cars to interact with your smart home gadgets and appliances while out on the road.
A potential use case would be the ability to switch on your home lights and heating, maybe turn the oven on too, while driving home from work. Jaguar says its I-Pace electric car, to launch as a production vehicle later this year, will be the first to make use of this new technology, called HomeLink Connect.
Hyundai Nexo
Swimming against the plug-in electric flow, Hyundai has revealed the Nexo, a hydrogen fuel cell electric vehicle. It has a claimed range of 500 miles and Hyundai says the hydrogen tank can be refilled in as little as five minutes. The car will go on sale this year, although pricing has yet to be announced and there remains the issue of a chronic lack of hydrogen fuel stations compared to gas stations and even electric chargers.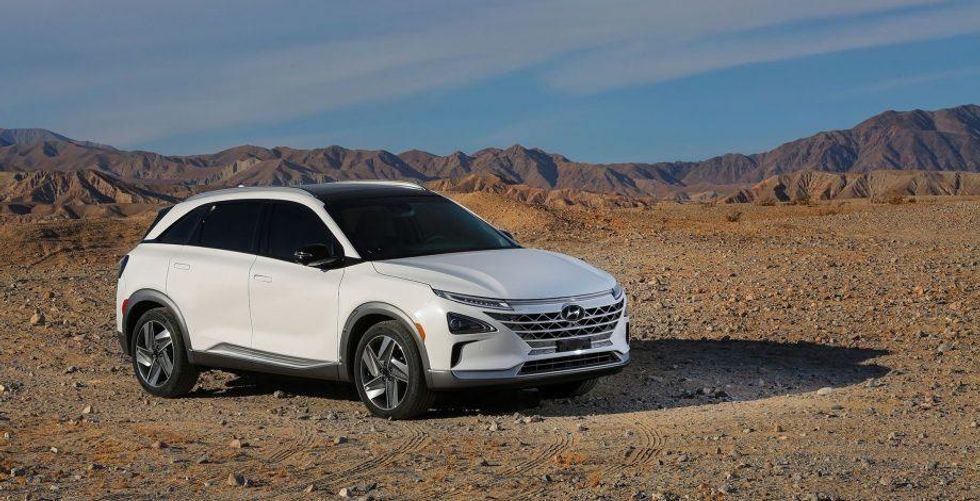 The Nexo is powered by a hydrogen fuel cell instead of a batteryHyundai
Panasonic welcomes Alexa into the car

This week Panasonic announced it is working with Amazon to bring its Alexa voice assistant to car infotainment systems. This means it will one day be possible to ask Alexa to adjust the climate control and heated seats, change the music playlist, and set the sat-nav.
As well as helping with car-specific tasks, the so-called Alexa Onboard system will also let drivers interact with their smart home gadgets.
Recognizing that you might sometimes drive in an area with no mobile coverage, Panasonic is working on a way to make key Alexa skills work offline. These include using Alexa to open and close windows, change the temperature and check their calendar.
Separately, Panasonic said it is also working to bring Google Assistant to the car via its Skip Generation In-Vehicle Infotainment system, which has just been upgraded to Android 8.1 Oreo and given Google Assistant capabilities.
The 'cockpit of the future' by Faurecia and Accenture
Automotive supplier Faurecia and professional services company Accenture have entered into a five-year collaboration to work on the car interior of the future. They will focus on cognitive technologies to "reinvent the onboard user experience", plus services to enhance health and wellbeing in the car. Investment will also be made in artificial intelligence, augmented and virtual reality, blockchain technology and quantum computing. For anyone playing CES Bingo, that is surely a winning sentence.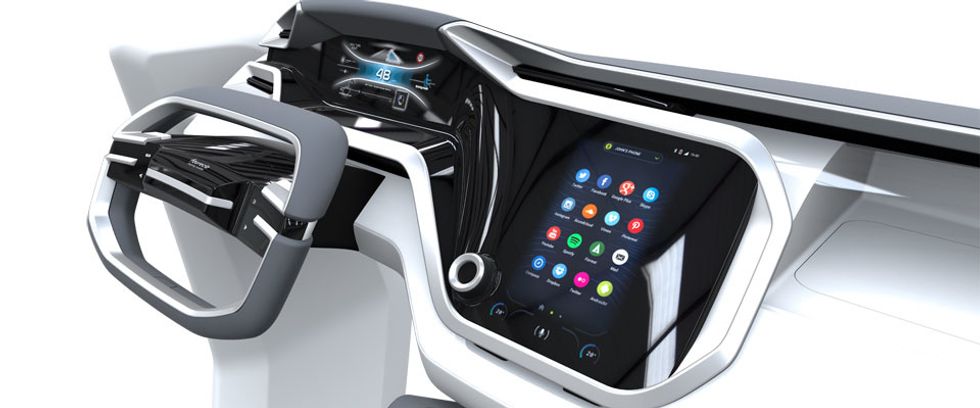 Faurecia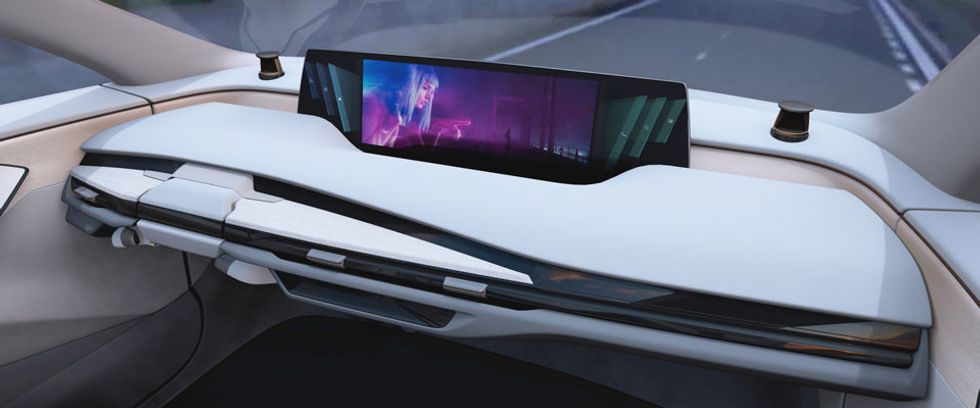 Touch screens and retractable steering wheels are all the rage in 2018's concept carsFaurecia
Samsung gets into car hardware and software production with Drvline

The Drvline platform sees Samsung position itself as a partner for car manufacturers and Mobility as a Service (MaaS) providers in the autonomous vehicle market. Open, modular and scalable, the Drvline platform is designed as a way to help manufacturers develop and produce components for self-driving applications.
The first initiative Drvline will work on is a camera to assist with lane departure warnings, cruise control and pedestrian warnings. The camera will begin shipping to an unnamed manufacturer later this year.
Like GearBrain on Facebook