Make the freeze more fun and lose yourself in the world of virtual reality. Count down to a new year by making the holiday season high-tech. Not every moment, though, has to be a full of good cheer and yuletide. These seven VR games from Steam will keep you busy 'till the decorations come down — and let you bah humbug in secret.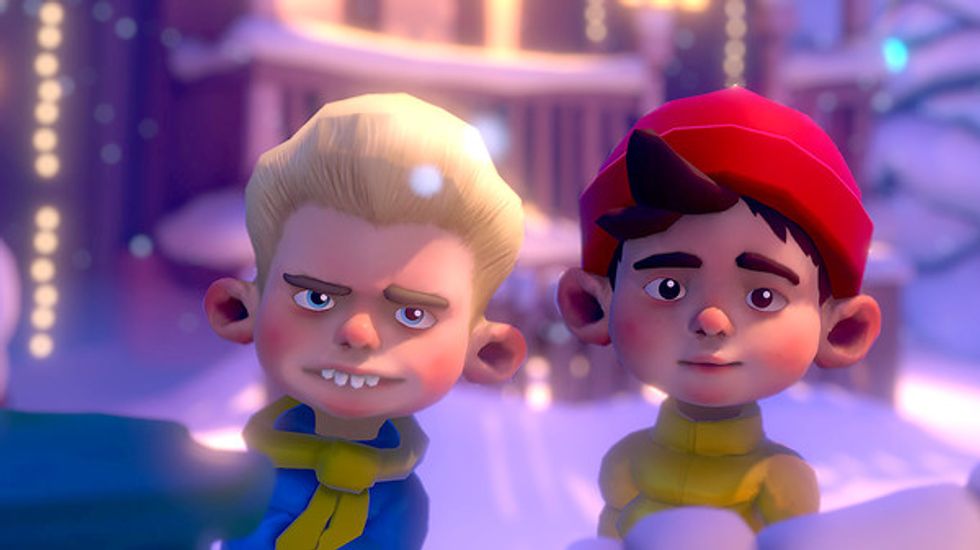 Steam
Merry Snowballs
A snowball fight in below freezing temperature is not as fun as it seems. But with a VR version, and a high end VR headset, you can play all day without a hint of frostbite. Have a Merry Christmas with Merry Snowballs. (We played a version of this while testing the Lenovo Mirage Solo.) You'll feel like a kid again as you hurl snowballs via VR, slamming some straight at Santa and going after the Gingerbread Man. The cartoon graphics are adorable, but when the fight begins, it's every character for himself.
Cost: $5.99
Works with HTC Vive, Oculus Rift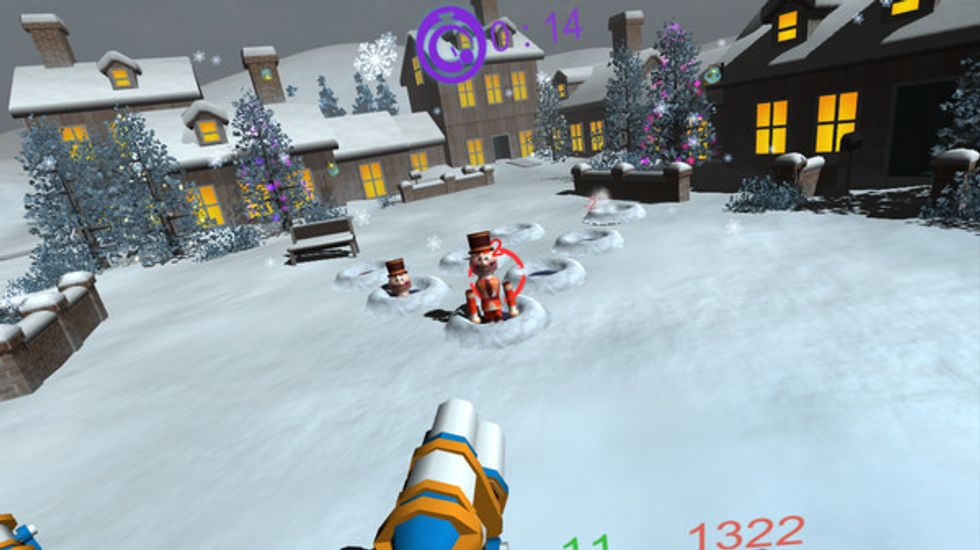 Steam
I Hate Santa
While the name of this VR game isn't exactly what the spirit of the season is all about, the blast you'll have playing I Hate Santa is sure to bring a smile. As the kids step out into the neighborhood come Christmastime, it's evident that not everyone's on Santa's "good girls and boys" list. Show Santa who's boss and it's battle time with shooting snowballs and frosty fireworks. Let's hope Santa doesn't drop his sack of gifts from all the excitement.
Cost: $2.99
Works with HTC Vive, Oculus Rift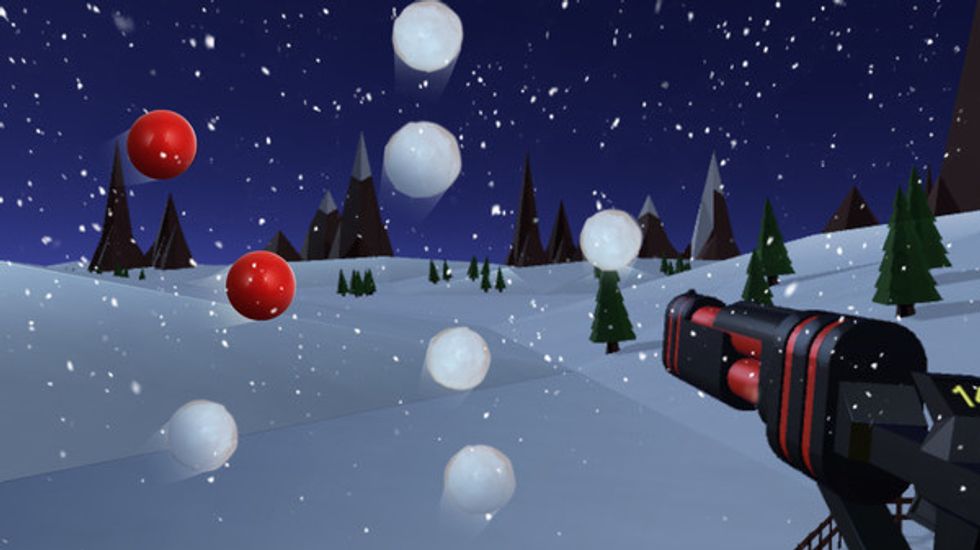 Steam
VR Snowballs
Practice your aim, timing, and reflexes as you dodge and shoot at snowballs floating freely. VR Snowballs is a game of action, precision, and patience, and as you get better, you'll be challenged with new levels with more maneuvering. When it's too cold to play outside, spend a bitter cold afternoon perfecting your skills as puffed-up snowballs come at you from every direction.
Cost: $4.99
Works with HTC Vive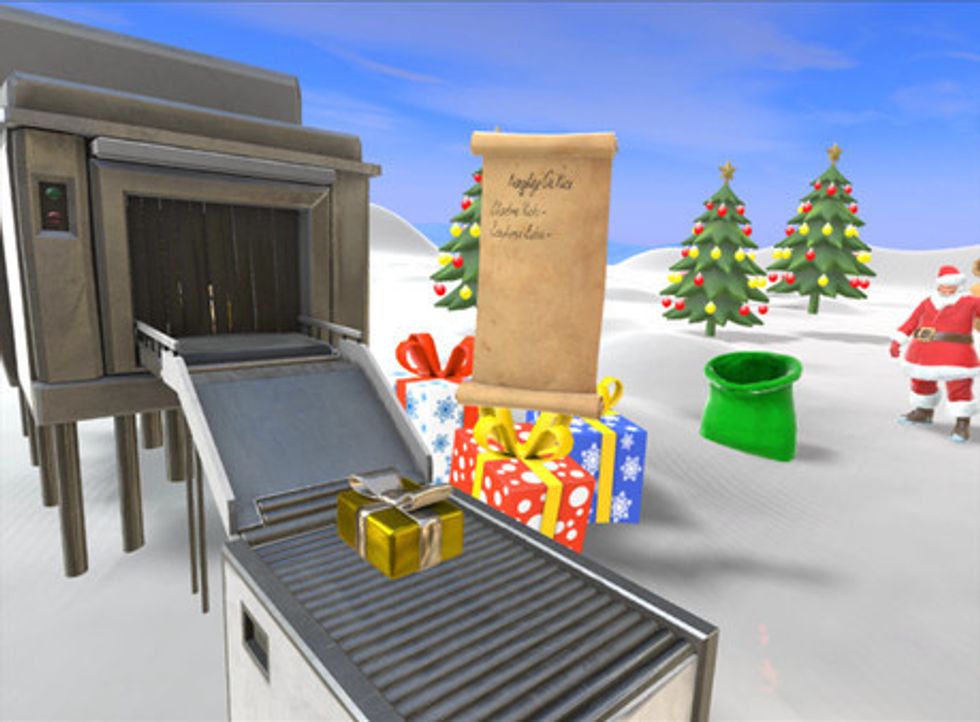 Steam
Naughty or Nice
That's the big question every winter. Have you been naughty or have you been nice? If it's the former, make up for your bad behavior by helping Santa the VR way with gifts for the kiddos, surrounded by winter snow and decorated trees. Naughty or Nice is a cute game perfect for the holidays, making you count the moments until it's time to open presents of your own. Use the magical candy cane to sling gifts onto Santa's sleigh…just look out for Rudolph.
Cost: Free
Works with HTC Vive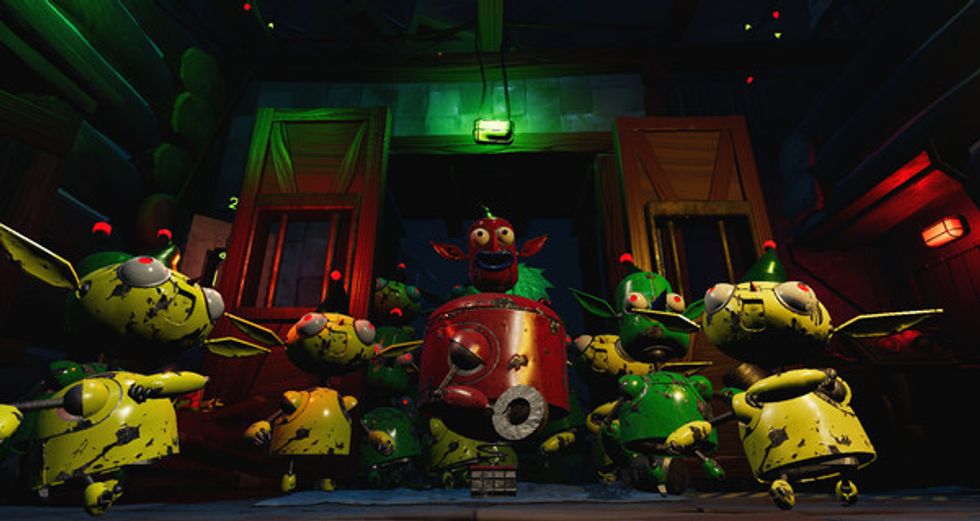 Steam
Nick

Just when you were sure elves were friendly little helpers making Santa's life simpler, in comes Nick to change your perspective on Christmas forever. Robotic elves are on the attack and only you can fight those pint-sized savages off. As you fill Santa's shoes and save the day, those vicious elves will learn who's the King of Christmas. Not exactly the childhood fairytale you were told as a tot.
Cost: Free
Works with HTC Vive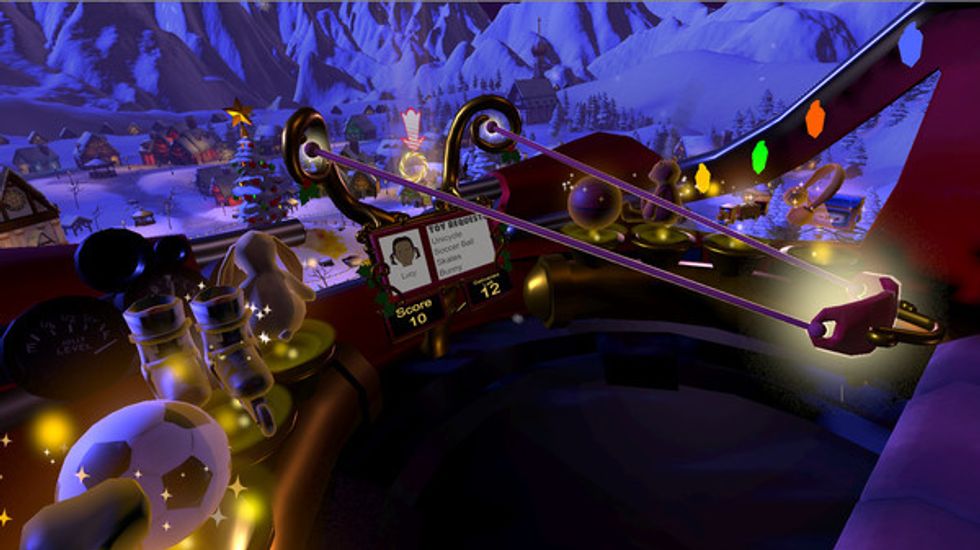 Steam
Santa Sling
Santa gets all the love every season. It's no wonder…he's the one with the gifts. This year become everyone's favorite big-bellied best friend by playing Santa Sling in VR. As a virtual Santa, you'll be the one who delivers presents to boys and girls in town. A smart slingshot shoots toys into chimneys, so there's no chance you'll get stuck in the soot.
Cost: $3.99
Works with HTC Vive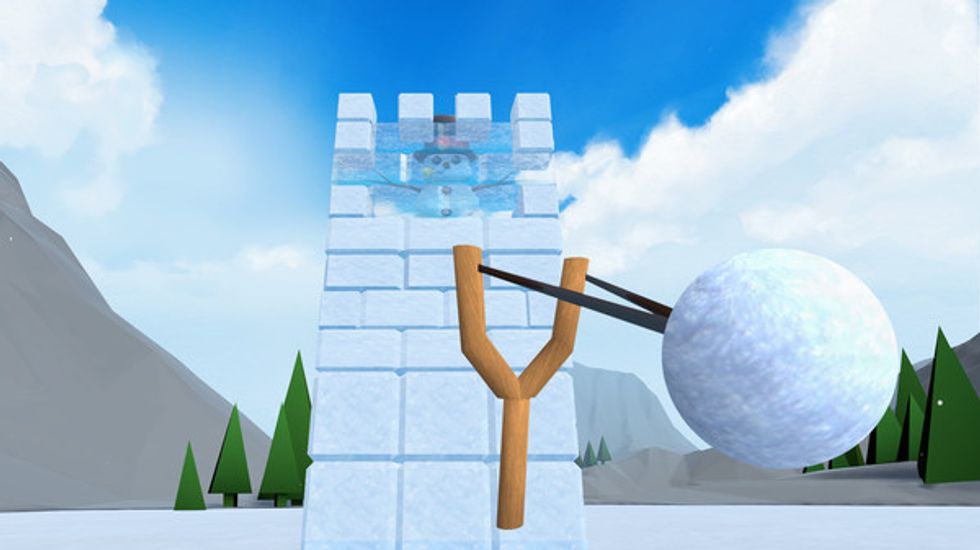 Steam
Snow Fortress

Build with blocks of ice and battle it out with a snowball fight that will make for a war on winter. Snow Fortress is a room-scale snow-themed sensation, bringing snowball fighting to new heights with the power of VR. As you create fortresses and destroy others, your snowballs and slingshots will turn what used to be a friendly pastime into your new VR passion.
Cost: $14.99
Works with HTC Vive, Oculus Rift
Best VR Headsets for Under $100 by GearBrain www.youtube.com