Virtual reality headsets are spread across a very broad price range. Versions that work by accommodating your smartphone and beaming its display into your eyes through a pair of lenses can be had for under $40, while the top end of the market stretches to 10 times that (plus the need for a powerful gaming PC).
The mid-field includes the PlayStation VR, which works with the PS4 game console and falls in the $200 to $300 region depending on what games it is bundled with.
There is also Facebook-owned Oculus and the company's new Quest 2 headset, which goes on sale on October 13 just in time for the holiday season, priced at $299.
VR headsets under $100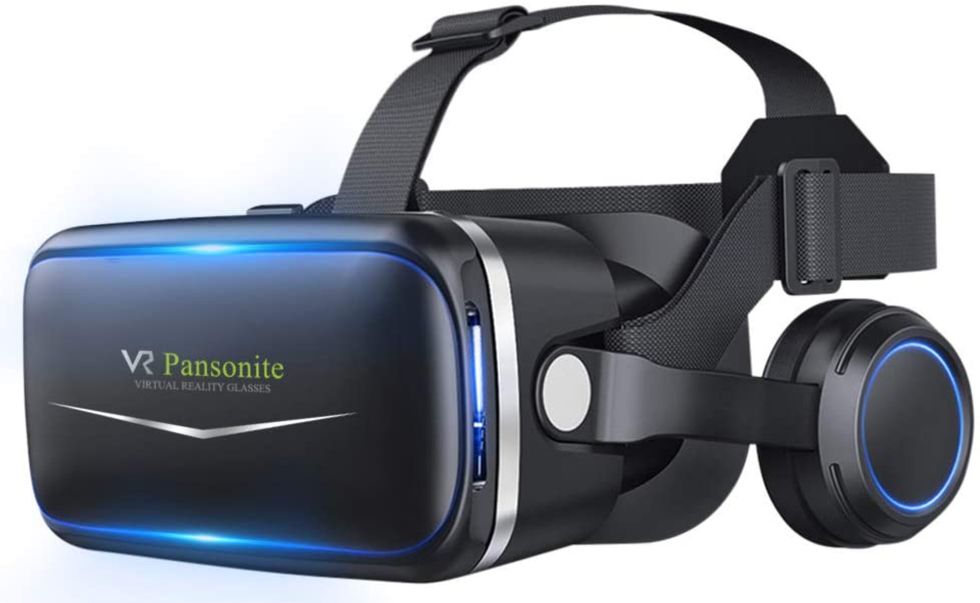 Pansonite VR headsetPansonite
Options at this price use your smartphone for their display and processing. This used to be a very popular format, with options from Google, Samsung and other big names, but the tide has shifted somewhat in the last year or so. Instead, it's lesser-known companies that are still making these headsets.

That isn't to say they don't offer a good experience though, as they are easy to use and still provide a fun and immersive VR experience at a fraction of the price of a self-contained or PC-powered setup.
Options at this price point include this $60 headset by Pansonite. It includes integrated earphones and a hand controller, so you can start gaming right away. The headset works with iPhones and Android handsets, and accommodates phones with screen sizes of 4.7 inches to 6.0 inches. The field of view is 90 to 120 degrees, and it is suitable for glasses wearers.
Another (and even more affordable) option powered by your smartphone is this $37 VR headset by Atlasonix. It includes a remote control (although that only works with Android phones), and accommodates iPhones and Androids with screens of 4.0 to 6.3 inches.
VR headsets under $400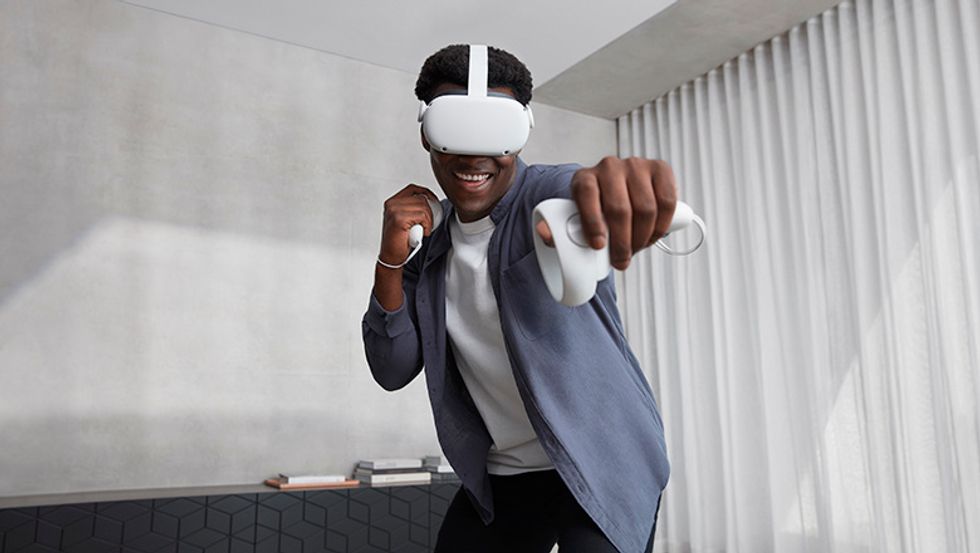 The Oculus Quest 2 costs $299Oculus
The new Oculus Quest 2 fits comfortably into this category, with its price of $299, which is $100 less than the original Quest. Instead of using a smartphone for its screen, the Quest 2 is a self-contained VR headset with its own integrated display. It boasts a more powerful processor than its predecessor and a 50 percent increase in resolution to 1832 x 1920 per eye.

The Quest 2 can be used wirelessly on its own (and with a pair of included hand controllers, also wireless), or attached to a PC for more advanced VR gaming and experiences.
We expect this to be a best-seller this holiday season, as it comes after the original Quest enjoyed a very popular year, with stock shortages a regular occurrence as demand outstripped supply.
An alternative is the PlayStation VR, which is a few years old now but still offers a great virtual reality gaming experience. It attaches to the PS4 game console and adds a new element to many popular games, plus some purpose-built for VR.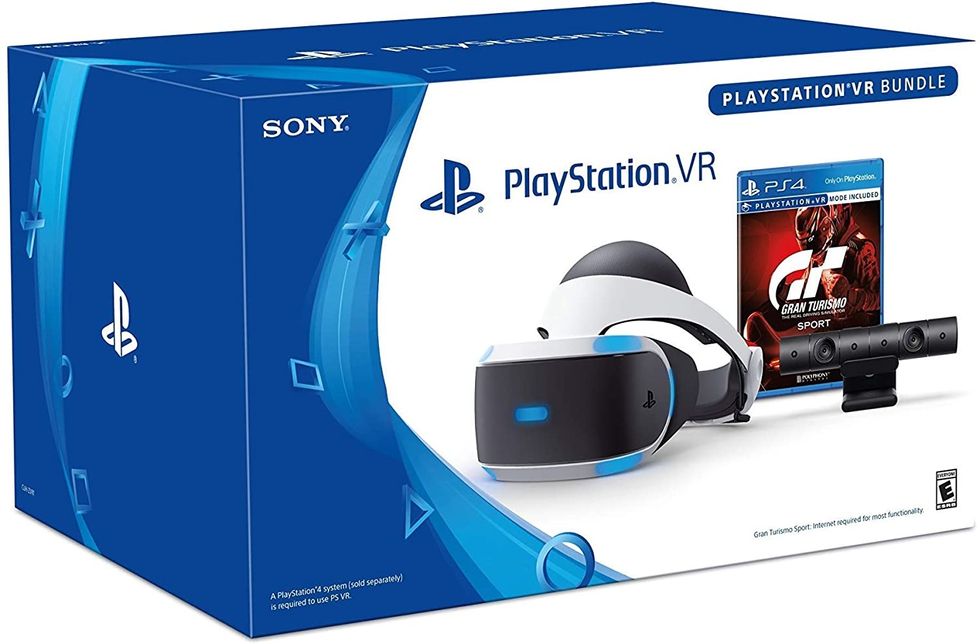 PlayStation VR bundleSony
The headset itself can be had for around $200, but it requires the PlayStation Camera and VR Move controllers to function, so ideally you'll want to look at a bundle. These include the headset, camera and Gran Turismo Sport for $390, or the headset and camera, plus Astro Bot Recuse Mission and Moss for $300. A bundle with Brille V2 currently costs just over $300.

The PS VR headset will also work with the new PlayStation 5 console, which can be pre-ordered now and goes on sale in November, priced from $450.
VR headsets over $400
At the higher end of the VR market we have headsets that connect to a gaming PC. These provide the best visual experience, but also cost significantly more than their wireless or phone- and console-powered relatives.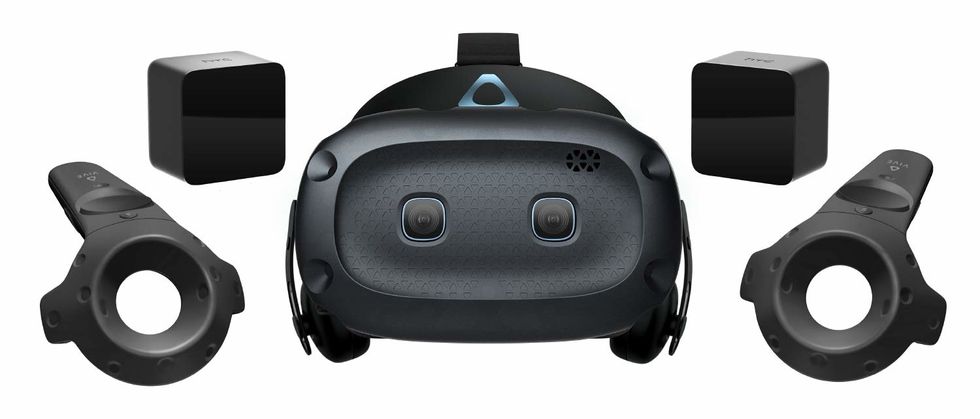 HTC Vive Cosmos EliteHTC
The HTC Vive Cosmos Elite starts at $550 for the headset on its own, but bundles with controllers and the light boxes the headset uses to locate itself it your room stretch up towards the $900 mark. What you get for your money is a resolution of 2880 x 1700, a flip-up design to make it easy to jump in and out of the VR experience without taking the headset off, and access to the Vive Port VR gaming and experience platform.

Your PC will need to have at least an Nvidia GeForce GTX 970 4GB graphics card or equivalent, plus Windows 10, one USB 3.0 port or newer, and at least 4GB of RAM. You also need an Intel Core i5 or AMD FX 8350 equivalent processor or better.
For a bit less, the HTC Vive Cosmos is currently priced at $700 for a bundle that includes the headset and two controllers.