Like it or not, winter is coming — if "Game of Thrones" has to deal with it, you do too. Winter has always been my least favorite holiday — after Christmas and New Year's, there's really nothing else to do except trudge through brown slush and wait for spring.
However, you don't have to suffer alone. Aside from helping our home and cars, IoT devices can also help you battle those chilly winter blues. Here are six devices you can buy to warm up your season.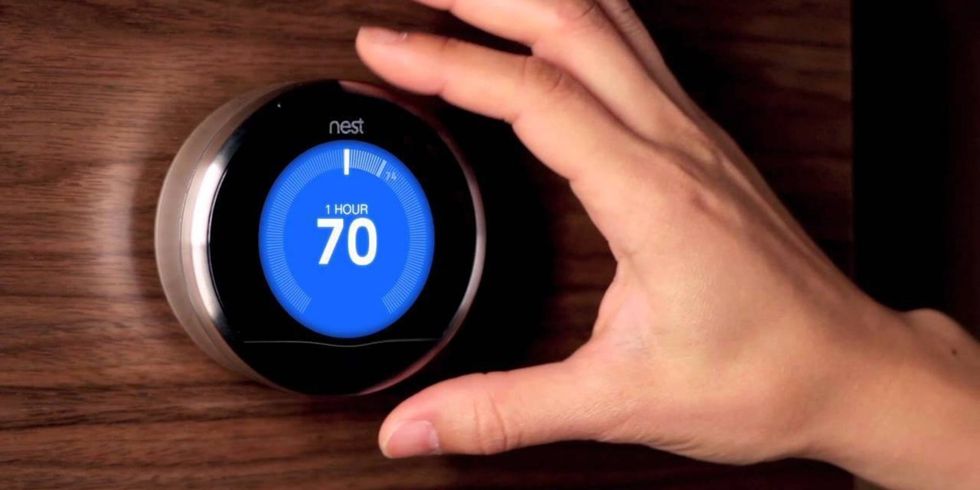 A thermostat that alerts you if the temperature is getting cold enough to be dangerous? Meet Nest.Nest
Nest thermostat
You should probably already have the Nest thermostat in your home — studies have shown that people have saved an average of ten to 15 percent on heating and cooling bills. However, you especially need this smart device now that it's winter.
Not only can you control Nest with your smartphone, the thermostat also recognizes your routine and builds a schedule around you — no more cold mornings and struggling to leave your warm blankets.
Nest will also alert you if the temperature becomes too cold that it might be dangerous — like if your pipes burst or if your furnace overheats. Connect the thermostat with other Nest devices and you've got yourself the perfect smart home.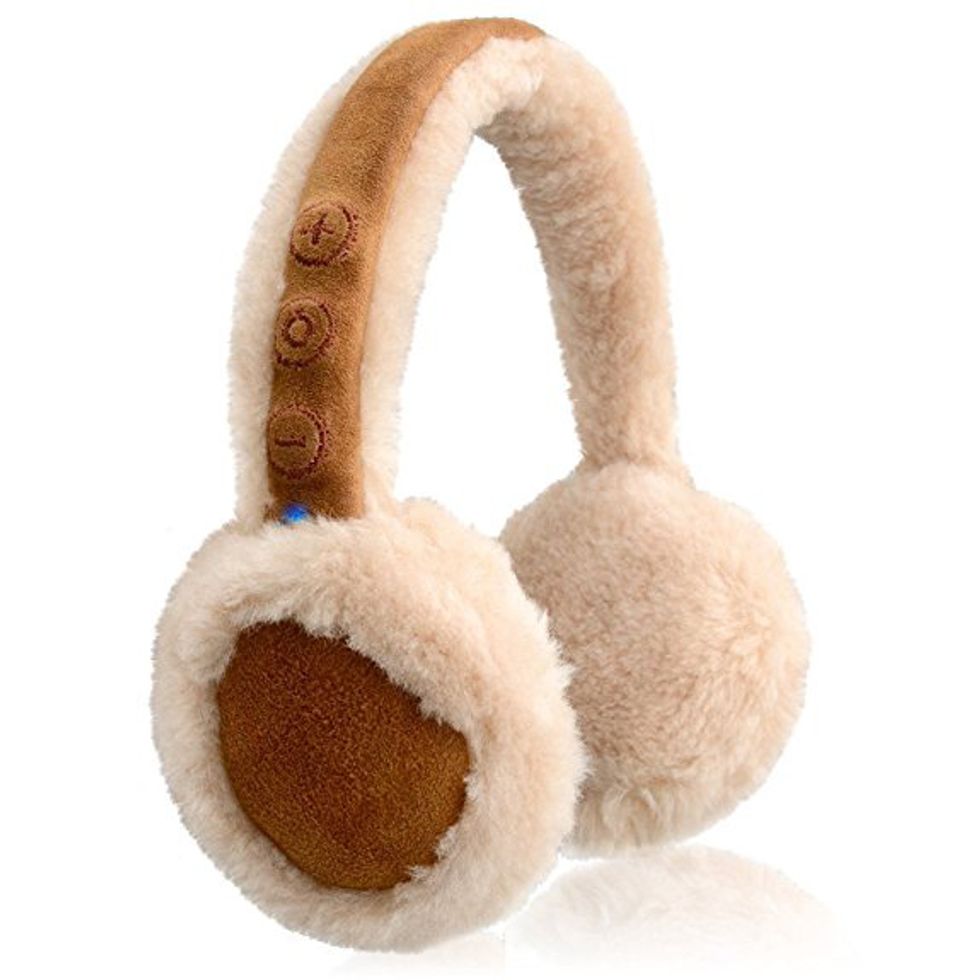 NoiseHush are headphones that double as earmuffs.NoiseHush
NoiseHush BT500 Bluetooth Earmuff Headphones
Do you ever want to wear your wireless Beats but also be warm? Look no further as these NoiseHush headphones also double as earmuffs. With a charge of eight hours and a talk time of ten, these headphones are perfect for a day out in the snow — or a cold office.
The BT500 also has multi-function buttons and 100% wool and suede for a product that's both fashionable and functionable. You'll look twice as cute when you fall on your butt over some black ice.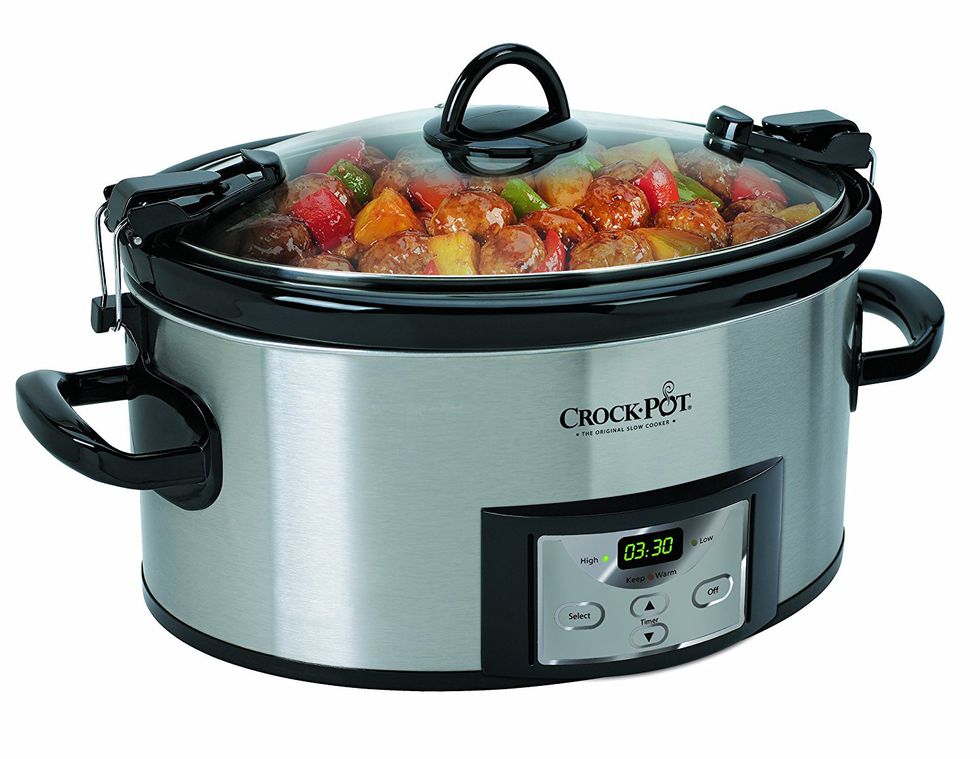 Crock-Pot brand slow cooker works with the Wemo app to tell you when your dinner is done.Crock-Pot
Crock-Pot Smart Slow Cooker
I don't know about you, but my favorite part of cold weather is being able to drink hot beverages — hot chocolate, eggnog, apple cider, you name it. With a smart Crock-Pot, you can make big batches of these drinks for get-togethers or to slowly drink by yourself — we're not judging.
And with the Wemo app, you can tell when your slow cooker is done cooking or if you need to program a time onto it. Simply put all the ingredients in before you leave and start it from wherever you are. The smell of hot, cinnamon-y apple cider waiting for you when you get home is unparalleled.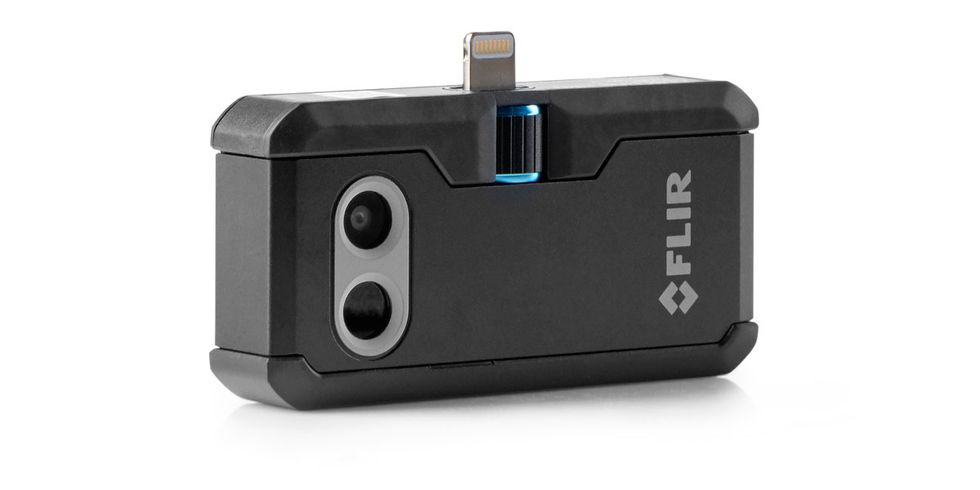 Flir One attaches to your smartphone to show you where there could be energy leaks, keeping your home better sealed against the cold weather.Flir One
Flir One
Less widely known, the Flir One is actually a pretty useful smart device — you can inspect your home, check on insulation, see where you're losing heat and other electrical problems. Simply point your smartphone — with the Flir One plug-in — and check.
Flir One and its higher end Flir One Pro, can measure temperatures between -4 degrees and 248 degrees Fahrenheit giving you the ability to see the world in a different light. You can give it to your children to play with but also use it to save on energy bills — it's a win-win situation.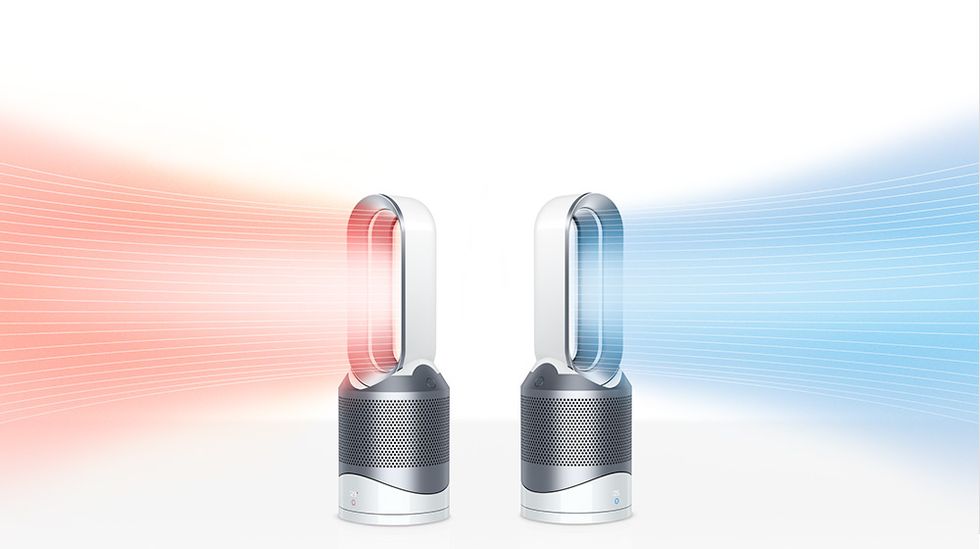 The Dyson Pure Hot + Cool Link is a heater and a purifier to clean up all that indoor air you're breathing during the winter.Dyson
Dyson Pure Hot + Cool Link
This Dyson smart device triples as an air purifier, a heater and a fan — not to mention, it also monitors your air and sends it to the Dyson Link app. Basically, control this heater from anywhere you want. You can also connect this smart device to Amazon Echo and control the purifier with your voice.
Besides being IoT, the Link can remove 99.97 percent of allergens and pollutants from the air and has personalized modes of heat and cooling distribution. It's a really good investment if you live in a city with pretty bad air — cough, cough, New York.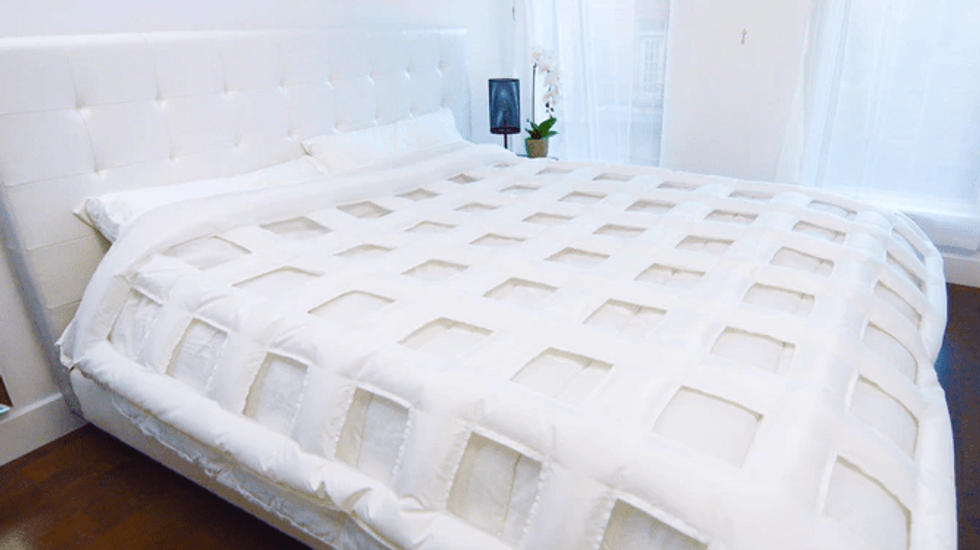 Get your side of the bed to the perfect temperature before you snuggle in the sheets.Smart Duvet
Smart Duvet

You probably thought I'd never get to the heated blankets — obviously you were wrong because I've discovered the Smart Duvet. Instead of having to plug in your heavy blankets, this duvet can be controlled from your smartphone.
Simply set the preferred temperature before you sleep or pre-program your settings ahead of time. You can also set different temperatures for both sides of the bed — in case one partner likes it hot and one likes it cool. It's practically perfect for extreme weathers like winter.