Like GearBrain on Facebook
It's that time of year, when smart devices want in on our holiday fun — and some even make the season more enjoyable, for our furry friends too. This week we also saw one grocery chain ditch its drivers for computers, a new plush-covered robot launch and free copies of one of the hottest games around.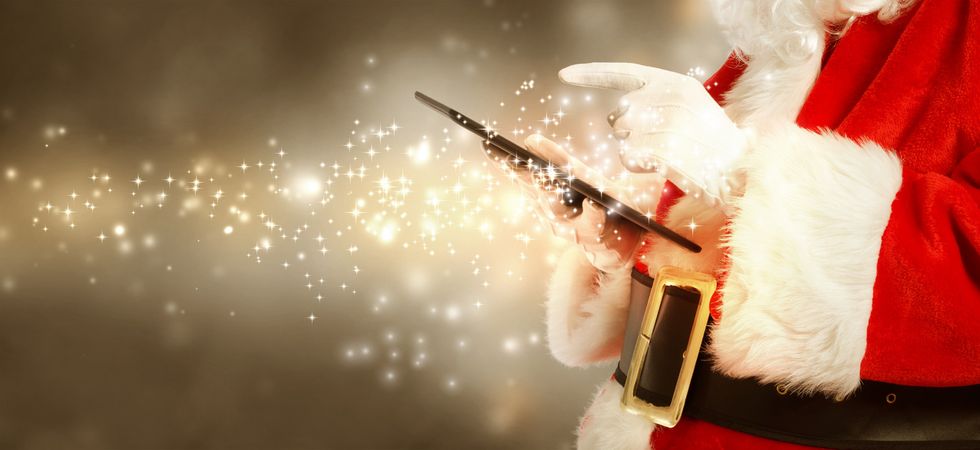 Even Santa uses new technology to get things right.iStock
Even smart homes are trying to make sure they make it to Santa's Nice list this year. Smart home technologies Amazon Alexa and Google Home now let users contact the big man himself with a simple request. Those who use the systems need to simple ask their voice assistants to "Call Santa" and after a couple of rings, an elf will answer the phone and transfer you to Santa. Not only will Santa say hello, but there is also a solid chance he will ask for your help in picking out songs for a holiday musical. Alexa users will need to enable FreeTime for the call to work.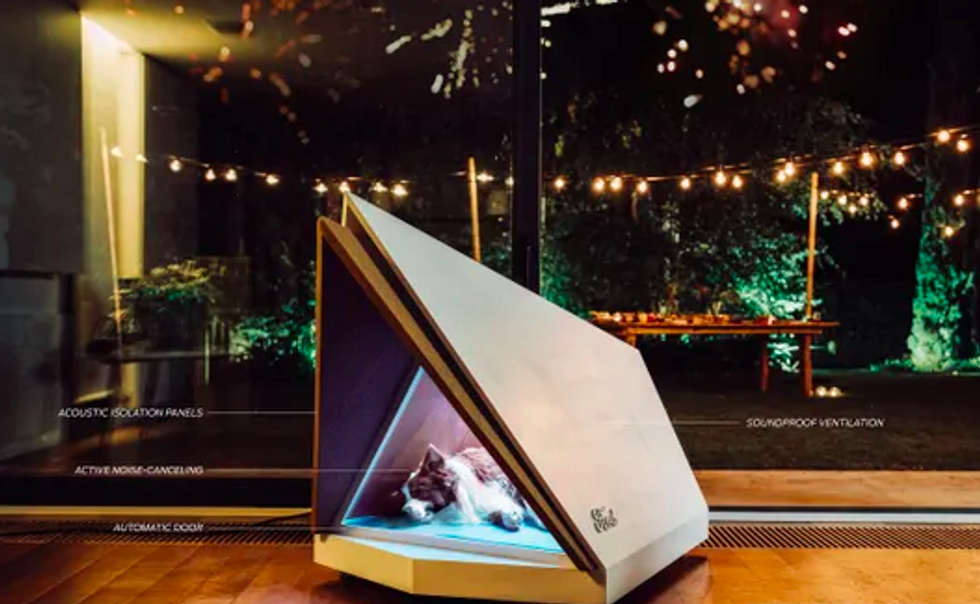 Even dogs get a new digs on ChristmasFord Motor Company
Now dogs can enjoy New Year's Eve too

Many pet owners find their furry animals don't usually love loud, exploding lights at night, especially dogs. Ford wants to help solve that problem with a new kennel to make these larger than life celebrations feel safer to your family's pet. The prototype of the kennel includes noise-cancelling technology, sound-dampening cork and an automatic door so dogs can easily get in and out of a sound safe haven. The kennel has not been released for sale just yet, but the noise cancelling technology used within the kennel is the same that is built into the company's new Edge SUVs.
PetSafe Electronic SmartDoor - Collar Activated Dog and Cat Door - Small to Large Pets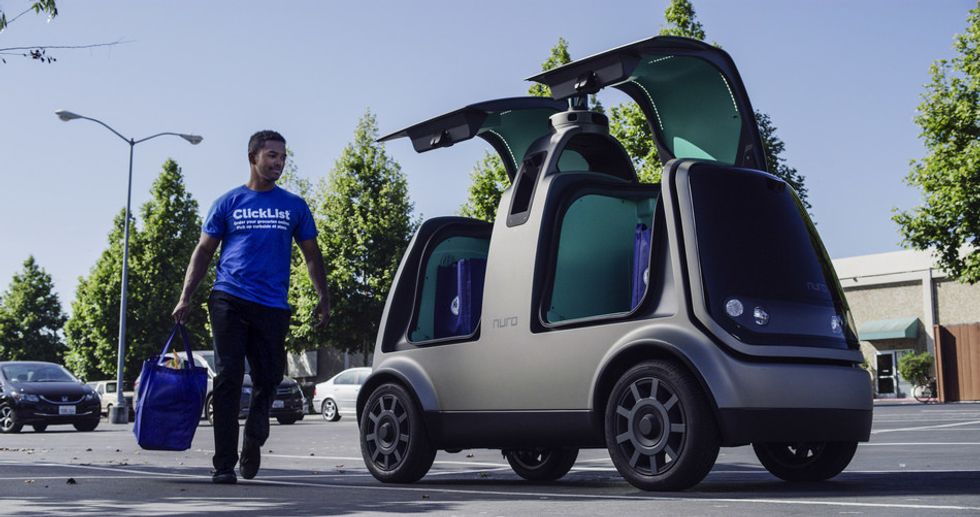 Kroger uses autonomous cars to make deliveriesKroger
Kroger grocery stores drive into autonomous deliveries

Fry's Food, a small Kroger-owned grocery store in Scottsdale, Arizona is one of the companies testing out connected cars. The grocery is swapping out drivers for artificial intelligence, after testing the concept with drivers behind the wheel, for months. Now the company is bumping drivers, using cars from startup company Nuro, which uses R1 vehicles. These cars are built for autonomous driving and do not include room for a driver. So far, the partnership has had a successful trial run with autonomous vehicles driving on public roads.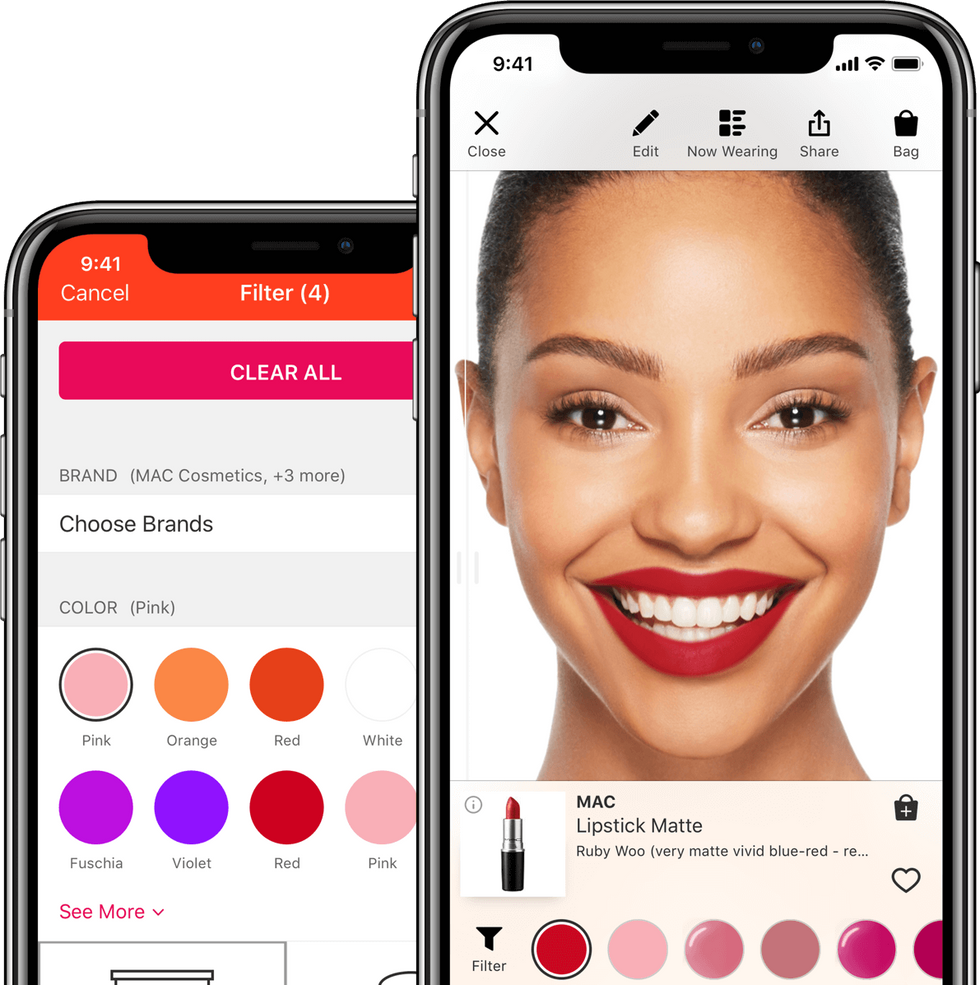 Ultra Makeup AppUlta
Makeup company Ulta is taking its business to a new level of technology for the new year. While they have already established ties with GlamST to create virtual makeup trials on their mobile app, they are also partnering with smaller business for new ventures. Next is a plan to pair up with artificial intelligence company QM Scientific to help with new search features on its website and app. Tech firm Iterate is also helping connect to lesser-known makeup artists, brands and other related talent.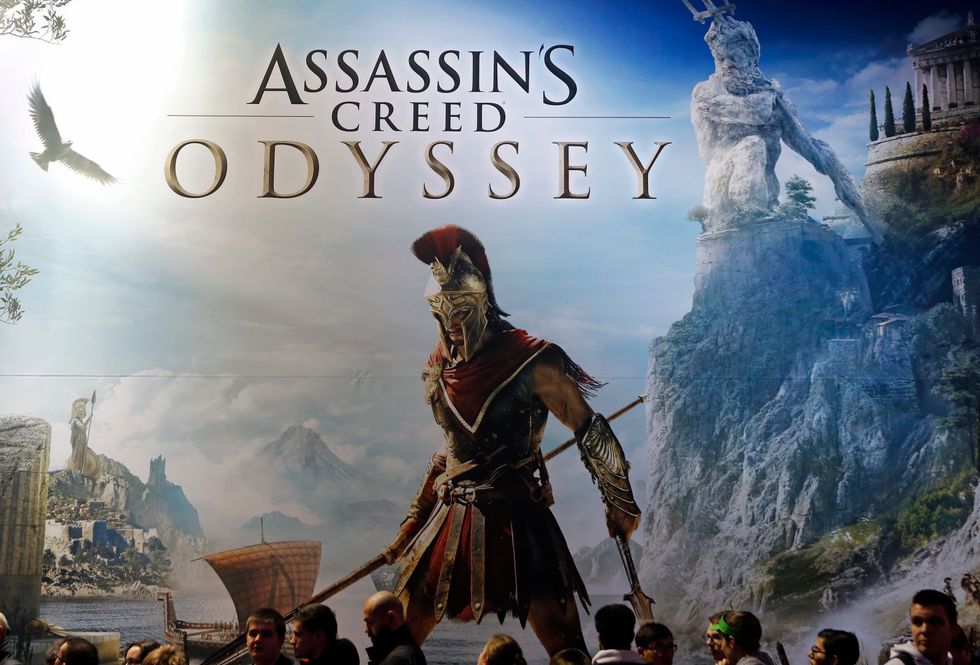 Assassin's Creed OdysseySteam
Google offers free copy of Assassin's Creed Odyssey

Gamers everywhere are getting a great gift right in time for the holidays this year. To test out its latest video game streaming platform Project Stream, Google announced that they are offering a free copy of "Assassin's Creed Odyssey" for PCs and Macs. Users are only required to play one hour of the game on Project Stream to get the deal. Google is using "Assassin's Creed" to test how its platform stands up to a game with a large launch. The game is currently available on UPlay for $20 and on consoles for $35. Users have until January 15 to get the latest release for free through Google's offer.

Cuddle friendly robot LoyotGroove X
Japan launches cuddle-friendly robot
Not all robots are created equal, especially when it comes to their ability to comfortably react with humans. A new Japanese firm is seeking to make robots more of a high-tech plush toy than a standard state-of-the-art combination of wires and metal. The new robot, called Groove X's Lovot, is a plush toy with wing-like arms, large eyes with moving pupils, and two wheels to help it roll. It also has a camera atop its head that can track motion and body language. The new robot is available for pre-order at about $5,300 and is expected to ship next winter.
Ruko Smart Robots for Kids, Large Programmable Interactive RC Robot with Voice Control, APP Control, Present for 4 5 6 7 8 9 Years Old Kids Boys and Girls
Check out The GearBrain, our smart home compatibility checker to see the other compatible products that work with Google Assistant and Amazon Alexa enabled devices.
How to Find Products in The GearBrain, Our Compatibility Find Engine for Smart Devices www.youtube.com
Like GearBrain on Facebook