Ten IoT startups just graduated from Comcast NBCUniversal's LFT Labs Accelerator — a 13-week program that brought 50 mentors to help boost their ideas from smart toys to connected devices that can perfume a room. The companies got a chance to present during Demo Day this afternoon at Philadelphia's The Franklin Institute, where more than half will continue to work with Comcast and Universal through pilot programs.
The companies worked with executives from Comcast, as well as Dreamworks, Universal Studios, Universal Theme Parks and NBC, and the startups also visited NBCUniversal headquarters in New York City. The new accelerator was run by Techstars, a company that runs accelerators across the country.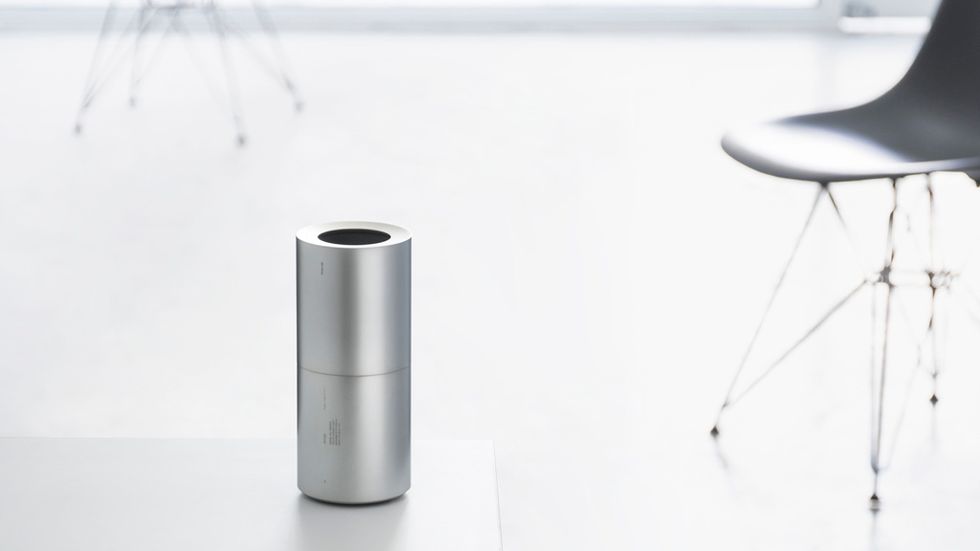 Pium, which delivers scents via subscription, will run pilots at Universal Parks and Resorts and Loews HotelsComcast
Two companies are specifically focused on the Internet of Things market. The first, Thinker Tinker, is a smart toy learning program which Universal has tapped to work with it on a new platform that will involve some of its better known DreamWorks characters from movies including "Shrek" and "King Fu Panda."
A second start-up, Pium, delivers scents through connected devices, which people can select through a subscription. They will be partnering with Universal Parks and Resorts, as well as Loews Hotels, to show how the service can work with hotel guests.
Portl Media creates content and advertising that designed for ride-sharing services and autonomous carsComcast
Two other startups are focused on the augmented reality space including eyecandylab, which works with media companies to develop augmented reality experiences, and WiARframe, which is already being used by SYFY and agencies to build augmented reality content. Portl Media, which will keep a presence in Philadelphia, also taps into the entertainment arena with a platform designed to push content and advertising into ride-sharing vehicles and autonomous cars.
"We were inspired by the spirit and creativity of these companies as they were building their businesses," said Sam Schwartz, Comcast Cable's chief business development officer. "For our executives, it was an exciting opportunity to mentor and learn alongside them. There are many collaboration stories, and we hope this is just the beginning of what's to come. Some of the founders will continue to build successful companies alongside us, in our hometown of Philadelphia, and in other cities around the globe."