You bought yourself an Awair air monitor, and now you'd like to ask Google to read through the levels that the monitor picks up in your space. That's great — because you can use Google Home to operate some of your Awair devices, or use Google Assistant to operate the rest
Let's face it, having a lot of apps on your smartphone can be daunting. Sure you can make groups to help organize these apps. Maybe you have a folder of stargazing apps, or another just for games. As you add more smart home devices to your life, each comes with its own app. Once you've connected your smart vacuum or speaker or, yes, an air monitor you can now link those to Google Home or Google Assistant and have everything visible in one place.
Here's how to link the Awair air monitor, like the Awair Element and the Awair Glow C, to Google Home and Google Assistant.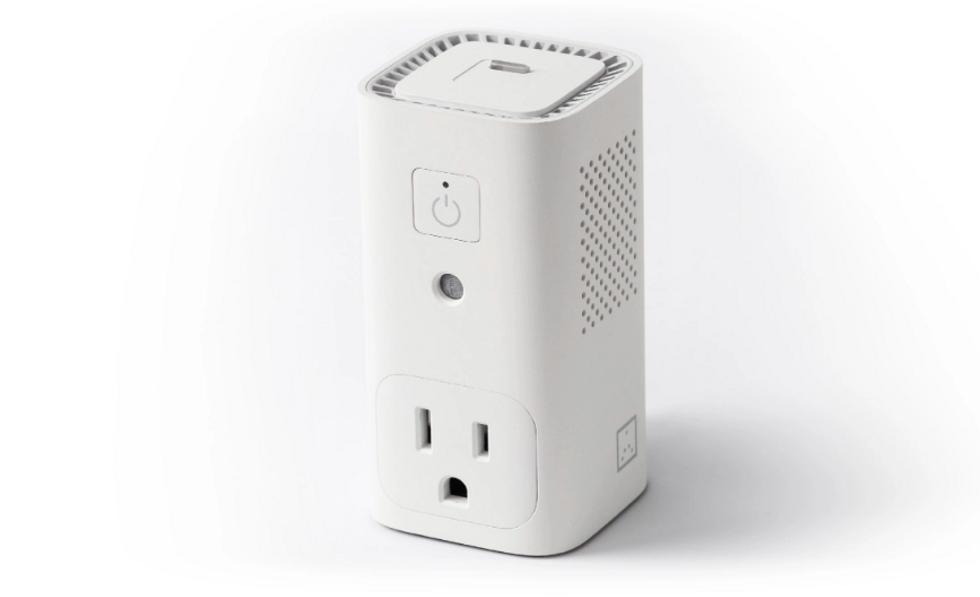 You can connect the Awair Glow C to the Google Home appAwair
How to connect Awair to Google Home

Let's get started linking Awair to your Google Home or Nest Home device, like the Nest Hub Max. You'll want to first connect your Awair to its own app, and launch that device. Then you want to have access to what we call log-in details, which are your email address and your password.
Once you've got your Awair working, you next want to open your Google Home app that you're using to operate your Google Home or Nest Home devices. Then we'll use these steps:
Click on the "+" sign at the upper left of the home screen on your Google Home app.
Click on "Set up Device," which should be the first option.
Click on the option, "Works with Google"
A very (very) long list will appear. You should also see all the devices — including your own Google Home and Nest home products — that are currently working with the Google Home app. You want to look at "Add New" which is below. You can either scroll, or you can use the magnifying icon to just type in the name of your brand.
Click on the magnifying icon, and type in the word "Awair."
The Awair app should open, and in there you will type in your email address and your password. If you've forgotten your password, you can click that option and you'll be able to update your password here.
Awair Glow C Air Quality Monitor + Smart Plug
Now you're connected. However — note that not every Awair will connect through Google Home. Awair's new Element, for example, only links through Google Assistant. Now we'll show you how to link that device to Google Assistant.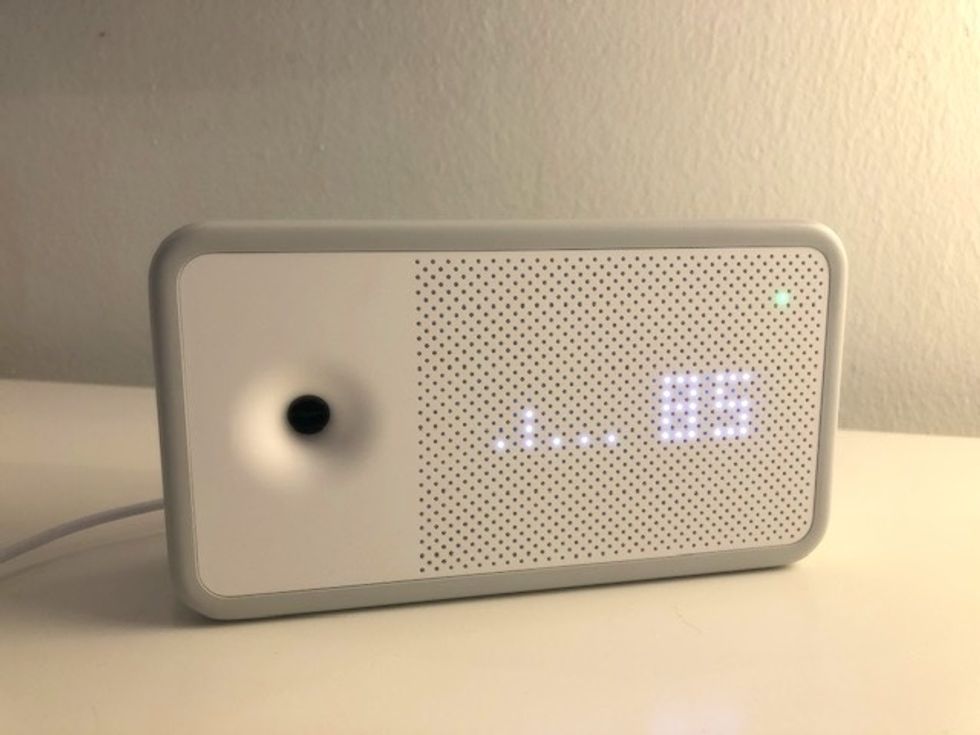 You can link Awair Element to Google AssistantGearBrain
How to connect Awair to Google Assistant

To connect Awair to Google Assistant, which is the only way to get details from Awair Element through Google, for example, you'll also want to have your Awair device running and working, and have your Awair password and email address you used to create your Awair account handy. Then follow these steps:
Either say "Ok Google," if you have Google Assistant on your smartphone or open the Google Assistant app on your iOS device.
Say, "Ok Google, Talk to Awair" or "Ask Awair"
Google Assistant will now bring you to a page where you will need to add your Awair password and your email address. And if you've already done this with Google Home, you will still need to do this to link to Google Assistant.
Once entered, Google Assistant will link to Awair — and Google Assistant will also tell you that's been done. You'll also see that notification on your screen.
Now to pull up your Awair score or any details, you just need to say some combination of the following phrase:
"Ok Google, ask Awair the temperature"
"Ok Google, ask Awair for my Awair Score"
"Ok Google, ask Awair what my CO2 levels are"
Awair 2nd Edition Air Quality Monitor
Crucially, you need to ping Google Assistant by saying, "Ok Google," and then prompt the assistant with the next two words "Ask Awair." Any other combination such as "Ok Google, what's my Awair score" will not bring up Awair's information, but instead take you on a Google search for information about Awair. (We've tried this. Trust us.)
6. You'll know Google Assistant has actually tapped into your Awair device because it will say, "Here's Awair."
That's it. Now you can link your Awair device to Google Assistant or, in some cases, to Google Home.
Check out The GearBrain, our smart home compatibility checker to see the other compatible products that work with Google Assistant devices.