Awair, a maker of air quality monitors, is re-launching a new format, putting its technology which can read the air in a space into a new smart plug called the Glow C. The device still detects temperature, humidity and also volatile organic compounds (VOCs), but now can trigger products automatically that aren't connected to the Internet, such as a humidifier or air purifier, when readings indicate the need.
Read More:
Air quality monitors, while not typically larger, do tend to be designed for the floor or a table surface. Awair moved into this space with its first device in 2015. Its new Awair Glow C is similar to the original Awair Glow, a smart plug that also allowed other devices to be plugged in as well.
But now, people can get the Glow C to automatically take readings and react by turning on non-smart devices on its own and can cover about 1,000 square feet. The light at the time of the smart plug can also now be customized with hundreds of different colors and hues. The integrated motion sensor, in the previous Glow as well, turns the light on if someone moves at night, illuminating a small space as before.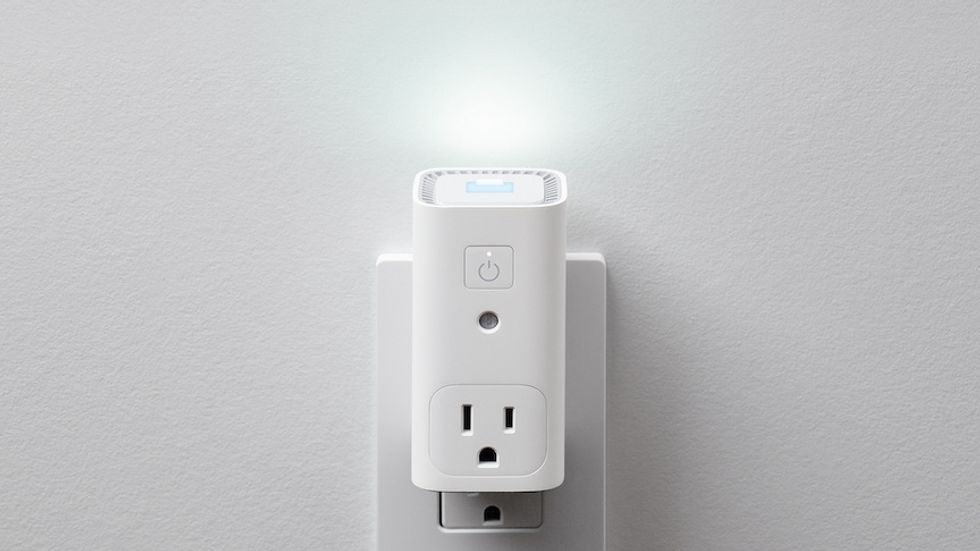 With a motion sensor built in, Glow C can also work as a night light illuminating when it detects movementAwair
Works with Alexa, Google and IFTTT
The air quality sensor, however, is the main pull here, along with the ability to trigger other devices to turn on such as a fan. People can program when they want Glow C to create an action, such as turning on a fan or humidifier — or turning them off — through the Awair app. The device also works with two of the main smart home systems, Google Home and Amazon Alexa, as well as IFTTT. (Check out The GearBrain, our smart home compatibility checker to see the other compatible products that work with Google Home and Home Mini as well as Amazon Alexa enabled devices.)
Working in tandem with the Awair app, Glow C reads the air in a room in real-time, looking for shifts in the environment. While the Glow C doesn't track dust or CO2, it does look for VOCs, which can leach into the air from cleaning chemicals, copy machines, adhesives and also cigarettes which can produce reactions from headaches and dizziness to irritation in the eyes, nose and throat to even more longer term effects.
Awair's app works to generate an Awair Score which runs from 0 to 100 and is also color-coded, after reading all of the data it can pick up in a space. The app will also recommend different actions based on how people use the app, and the continued readings it picks up during the day.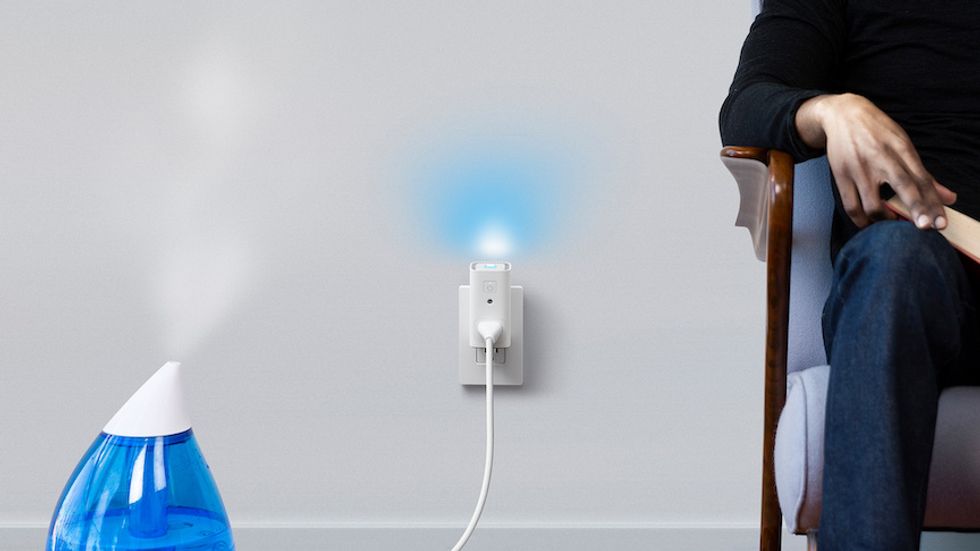 In the Awair app, the Glow C can be programmed to take a reading at certain times of dayAwair
The new Glow C also shines in different colors depending on the air quality through LED light on the device with green meaning the air is good, yellow showing the quality is fair and red meaning that the air quality is poor. People can now customize these hues from a built in color palette.

The Glow C has a retail price of $89, but will launch for an introductory price of $75 on Awair's web site.