Like GearBrain on Facebook
Wearable technology products like smartwatches, fitness trackers and wireless earphones saw huge growth in the third quarter of 2019, almost doubling their global shipments compared to last year.
For the three-month period, the global wearable market saw 84.5 million shipped products, up 94.6 percent compared to 43.3 million shipments in the same quarter of 2018, according to data published this week by IDC.
Read More:
This explosive growth was driven primarily by the wireless earphone and headphone market, but also by consumers wanting to access voice assistants in ways other than using a phone or smart speaker.
Including products like Apple AirPods, Beats by Dre, and Samsung Galaxy Buds, the sector grew by over 240 percent in 12 months, with shipments for the third quarter up from 11.9 million to 40.7 million worldwide.
The success of wireless earphones comes just three years after Apple controversially launched the iPhone 7 without a headphone jack. This was at first met with confusion and anger from consumers who were forced to either use an adaptor included in the box, or buy a pair of wireless Bluetooth earphones. But other phone makers followed the trend soon after.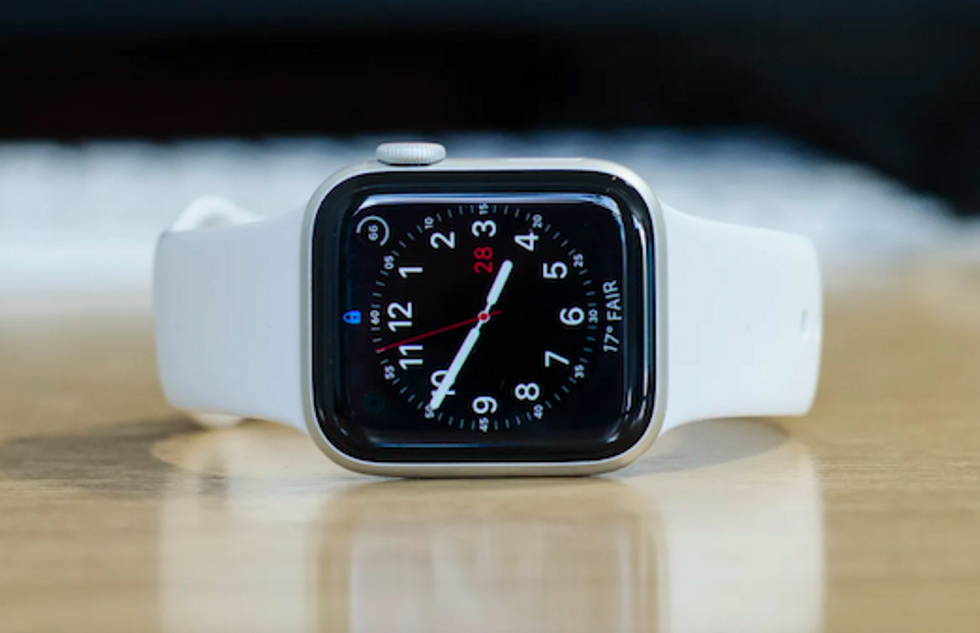 Apple's Watch and earphones helped give it the global top spot for wearable shipments in Q3 of 2019 GearBrain
Now, wireless headphones account for 48 percent of the wearable technology market, up from 27 percent a year earlier. Earphone shipments grew by 242 percent in 12 months, far out-performing the wristband and smartwatch markets, but which still both posted healthy growth of 48 percent each.

Earphones "have become the new go-to product for the wearables market," said Ramon T. Llamas, research director for IDC's wearable team in the report. "This began with multiple vendors removing the headphone jack from their smartphones, driving the move toward wireless headphones."
Smart home voice assistants like Alexa have also helped the market grow, adds IDC, and includes smartwatch devices from Apple and Samsung, but also wireless earphones with integrated access to Alexa, Siri and Google Assistant.
"The rise of smart assistants in the home and on the phone has led to an increased demand for wearables that have the ability to connect with these assistants," said Jitesh Ubrani, research manager for IDC Mobile Device Trackers in the report.

With its Watch and AirPods — and new AirPods Pro — Apple is leading the global wearable market, according to IDC's shipments data. The company's share of the market grew from 23 to 35 percent over the last year, as shipments grew almost 200 percent.
Apple was followed by Chinese firm Xiaomi, with a 14.6 percent share in the third quarter of 2019. Samsung (including JBL, which it owns) was third with 9.8 percent, followed by Huawei with 8.4 percent, and Fitbit with 4.1 percent.
"The company's latest wearables and watches have been well received through it still struggled to grow, said IDC in the report, while speaking of Fitbit and its recent acquisition by Google "The latest news regarding its acquisition by Google fills the brand's future with uncertainty."
how to speed up or slow down the way alexa speaks www.youtube.com
From Your Site Articles
Related Articles Around the Web
Like GearBrain on Facebook