Like GearBrain on Facebook
In some parts of the country, traveling restrictions have eased a bit since Covid-19 grabbed hold. While most people won't be taking off on a lavish or extensive summer vacation, a road trip, a short plane ride or a rental house may be in the picture. While there are certainly devices to help keep you safe while on the road, while other items can help smarten your car if you're heading for a short jaunt, and want to add some connectivity to your automobile.
But the five we're highlighting here may be particularly solid for the current health conditions people are facing today. They are designed to specifically help minimize your contact with others, so that whether you're in a car or flying in a plane, you may have a bit more peace of mind.
Sanitize.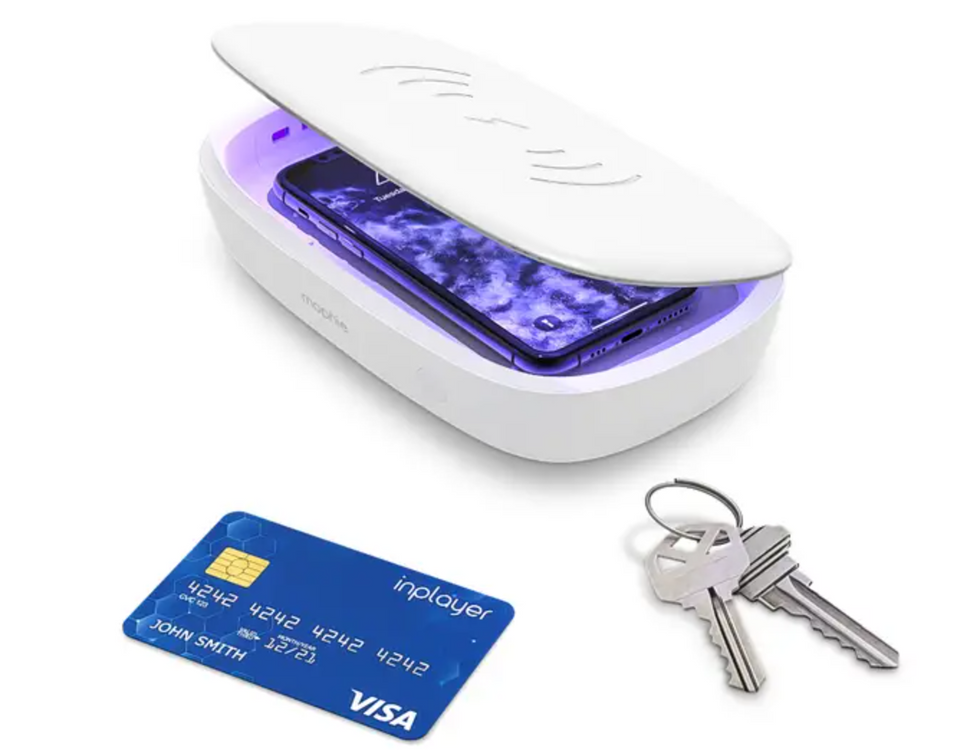 UV sanitizer boxes are claimed to kill 99.99% of surface bacteria Mophie
In addition to the sanitizing wipes you're likely going to want to stow in carry on bags, and luggage, you could consider investing in a UV sanitizer box, like the one from Mophie. These devices do not have clearance that they kill the coronavirus. But UVC light, which they use, can kill bacteria by harming the DNA and preventing them from effectively replicating. UVC light may also help to kill other pathogens and protect you from other illnesses, from MRSA to the flu.

If you do buy one of these devices, be aware that they should never be used directly on the skin, according to the World Health Organization, and you should never look at UV light either.
Hydrate.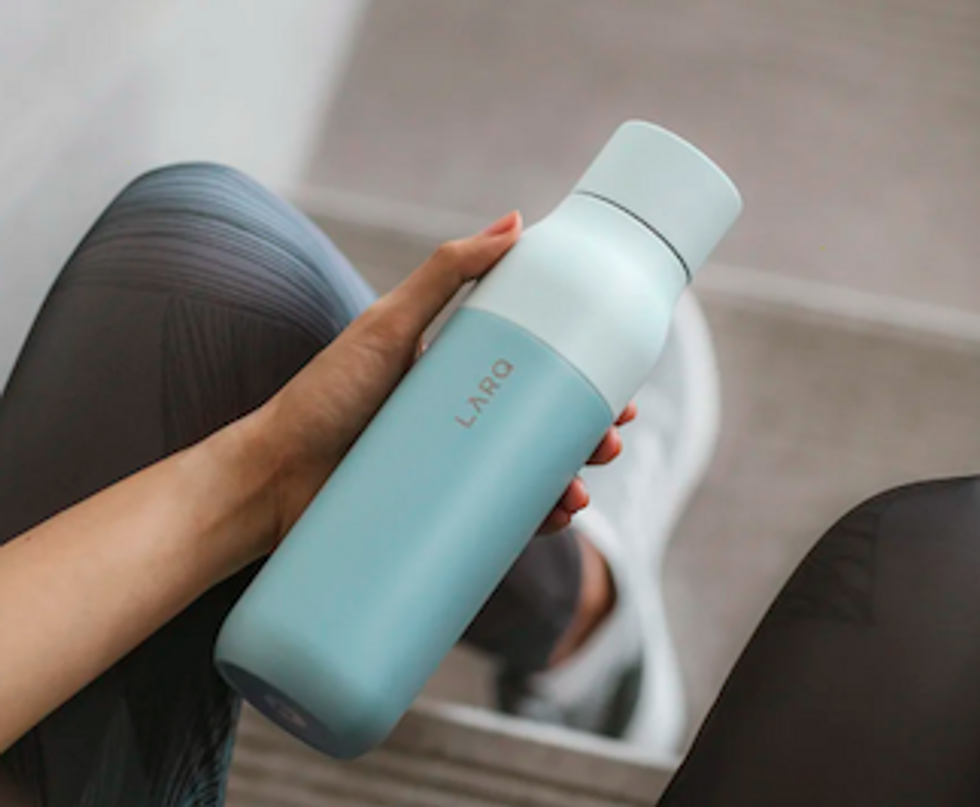 Larq water bottles can hold up to 25 ounces, and filter the water tooLarq
Bringing your own water bottle along can help keep you from stopping too much for snacks and liquids. And if you're going to buy one, you may as well as pick up one that also claims to remove 99.9999 percent of what it calls "bio-contaminants" from the water. Larq also comes in two different sizes, a 17-ounce version for $95 and a very large 25-ounce version for $118. There are a lot of colors to choose from, from a soothing pale blue to a cleanly designed black.

You activate the cleaning feature by pushing a button on the bottle, which claims to clean the water in just 60 seconds. The purification happens in the top of the bottle, using a UV-C light. Larq will also self-clean every two hours on its own. The bottle, either size, will fit into a cup holder, and you can also select a non-insulated version, which won't keep your drinks cold or hot, but are lighter and less expensive, starting at $78. And if you're concerned about using the public bathrooms, you can grab a few TravelJohns for your trip as well.)
Stay charged.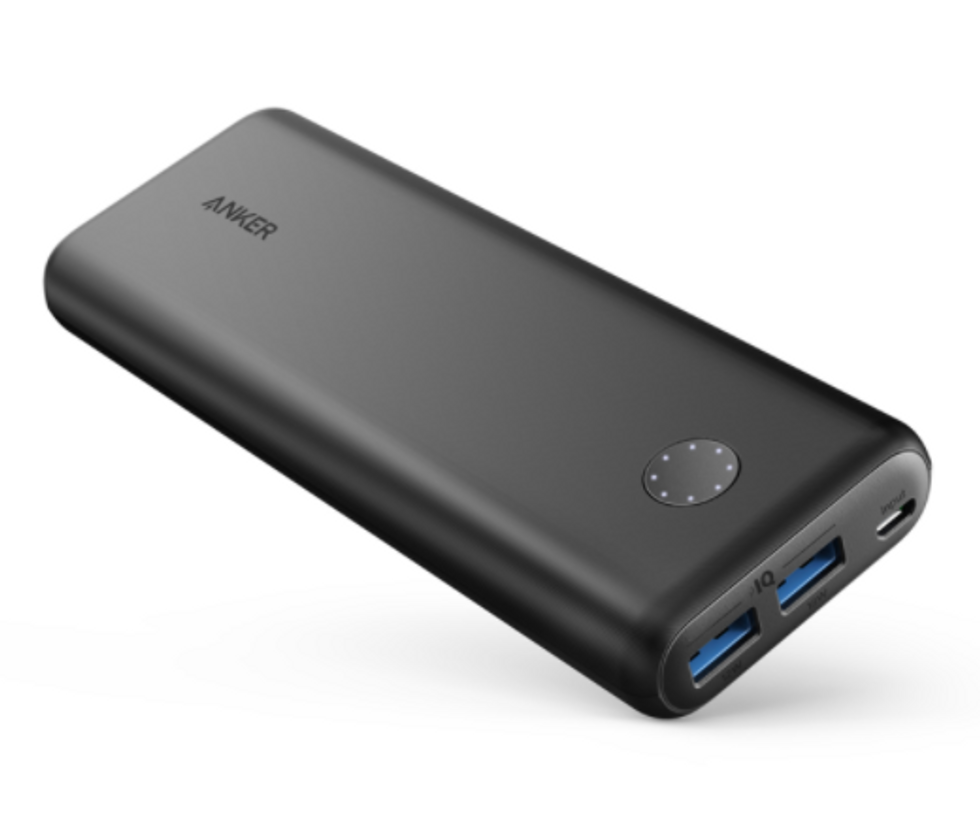 Anker PowerCore II 20000 battery weighs just 13 ouncesAnker
A backup battery that can boost your smartphone and other electronic devices is a solid investment for your home. So having one that you can bring with you while traveling should be a great option too. We've always loved the ToughTested line of batteries, for the variety of sizes and even options — like the ones that can be recharged through solar energy.

Some batteries are going to be limited on planes, specifically lithium batteries. And for practical purposes, you may not want to carry a giant battery with you in your carry-on, for weight reasons. But even a smaller sized battery can be a worthwhile investment, like the Anker PowerCore II 20000, which weighs 13 ounces, and can charge an iPhone 6.5 times before needing a recharge itself.
Lighten up.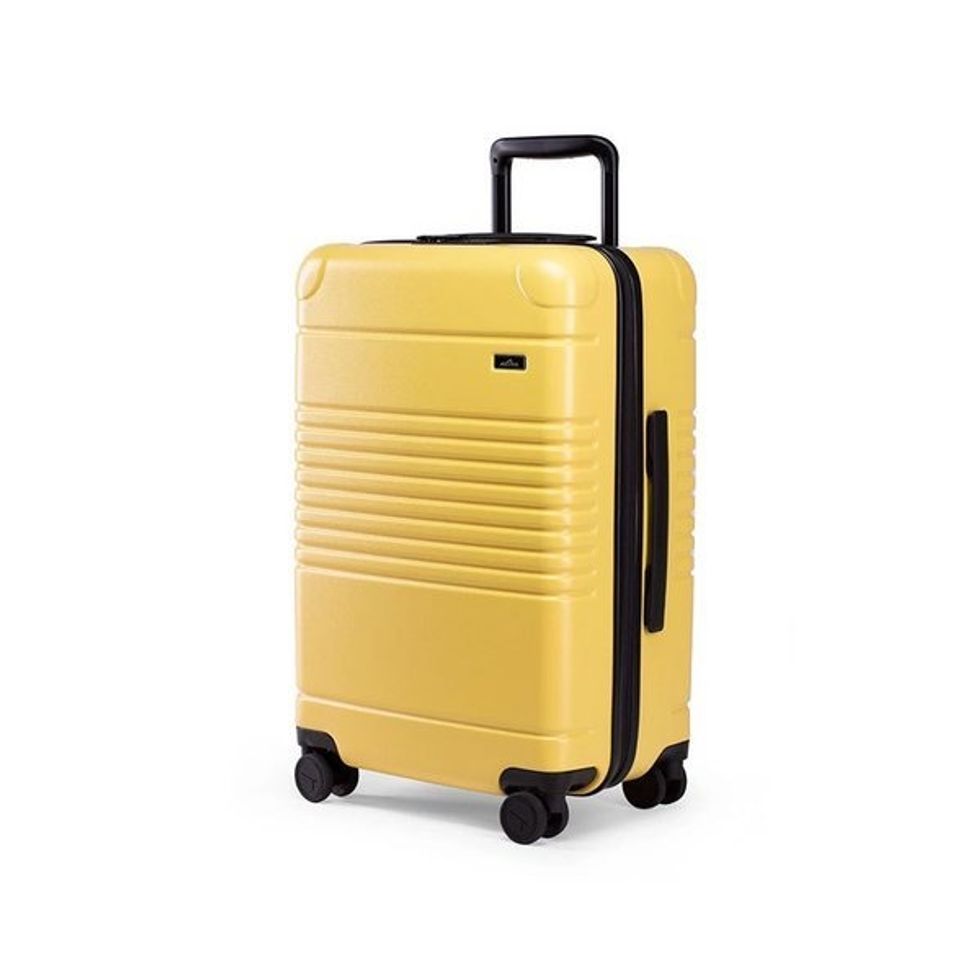 Skye X Dusen Dusen luggage has a removable batterySkye
If you are getting on a plane this summer, a carry-on suitcase, one that you don't need to check, is likely going to bring you a bit more comfort. But you're going to want to make sure this is a piece of luggage that definitely fits into the overhead bin. The Arlo Skye X Dusen Dusen is $350, lightweight and small, so you're not adding too much bulk before you stow your clothes and other travel needs inside.

As a bonus, this luggage comes with a built-in battery pack so you can keep your smartphone or other devices, like an Apple Watch, fully charged while traveling. If you do find you need (or want) to check this bag, the battery also pops out and is small enough to slip into a pocket or smaller bag.
Relax.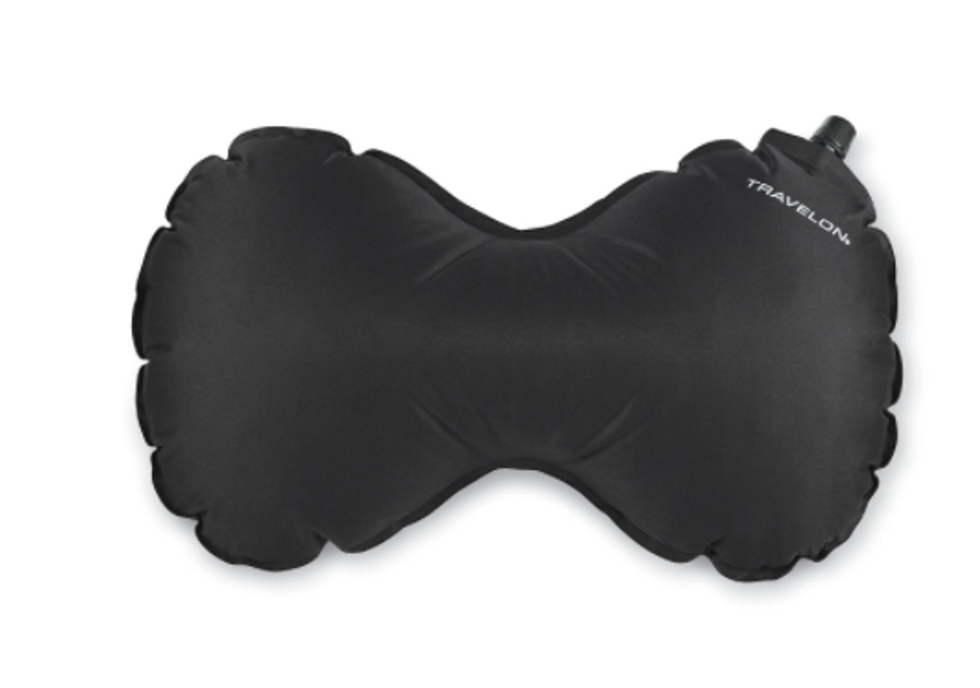 Magellan Self-inflating Travel Pillow can work behind your head or backMagellan
A self-inflating pillow can help you close your eyes, and maybe catch a bit of shut eye if you're flying — or in a car and not driving. While blowing up a travel pillow doesn't take much breath, exhaling forcefully in a public place right now, especially if you have a mask on, is not ideal.

The Magellan Self-inflating Travel Pillow is just $20, and it blows up on its own just by twisting the pillow itself. When you're ready to deflate it, you can open up the valve and then roll the pillow back up to get the air out. It's also small enough it can sit behind your head, or your lower back for some extra support there as well. The material on the pillow is microfiber so you can also easily wipe it down with antibacterial wipes.
GearBrain Road Trip Gadget Guide www.youtube.com
Therm-a-Rest Lumbar Travel Pillow, Nautical Blue
Like GearBrain on Facebook