We are undoubtedly enjoying a golden era for television. But instead of gathering around the TV once a week to watch the latest instalment, we can stream shows, watching what we want, when we want.
While Netflix and Amazon have cemented themselves as the go-to options, Apple and Disney are launching streaming services of their own. Disney's is due to open its doors on November 12, while Apple's service, called Apple TV+, will launch a fortnight earlier. Here is everything we know so far about Apple TV+.
Read More:
What is Apple TV+?
Announced at a special press conference in March 2019, Apple TV+ launches on November 1 with exclusive TV shows, movies and documentaries from the likes of Steven Spielberg, JJ Abrams, and M. Night Shyamalan.
Unlike Netflix and Amazon, Apple TV+ will only include original programming. Viewers won't find licensed content, reruns, or shows that can be seen on other channels. The focus here is entirely on new and high-quality content made exclusively for Apple TV+. However, licensed content produced by others will still be offered for sale through other options, including the Apple TV app, and via the new Apple TV Channels platform.
The company hopes this exclusive-only approach — one also shared by Disney's service — will be enough to help lure viewers away from Netflix, or convince them to take out an additional monthly subscription.
The Apple TV 4K streaming box is the only one on the market to support both Dolby Vision and Dolby Atmos audio, it is likely that everything the company makes will be Ultra HD (4K), with Dolby Atmos and Dolby Vision or HDR10 picture quality.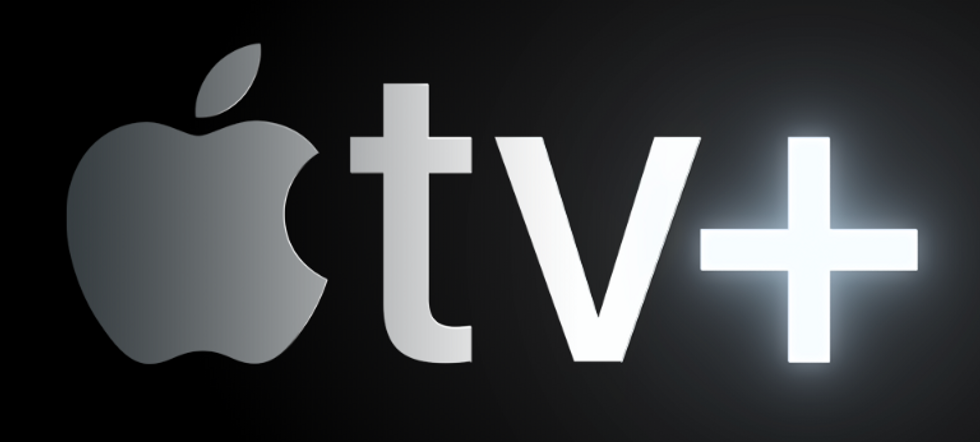 TV+ will launch this fall, but an as-yet unknown priceApple
Where will Apple TV+ be available?

The new content will be available through a new section of the Apple TV app, which works on a broad range of devices — not just iPhones, iPads and Macs — including televisions and streaming devices from Samsung, LG, Sony, Vizio and Roku, plus Amazon Fire TV devices.
Apple says TV+ will be available in over 100 countries and regions at launch on November 1, making it a truly global service from day one. Because all content is Apple's own, the entire catalogue should be available in every country, unlike on Netflix where regional licensing agreements means the catalogue varies by country.
What will be available to watch on Apple TV+?

Apple has now announced which shows will be available on the TV service from day one, and has given some insight into what will debut over the coming months./ It isn't clear exactly how much else in currently in production, and how large the catalogue will look in a couple of year's time.
One of Apple's flagship productions is called "For All Mankind," a drama series focusing on the space race of the 1960s and 70s, but where Russia beats the US to landing on the Moon.
There will also be a reboot by Steven Spielberg of his 1980s TV series "Amazing Stories," and a talk show called "The Morning Show" will star Jennifer Aniston, Steve Carrell and Reese Witherspoon.

For younger viewers, Apple TV+ will have a "Sesame Street" spinoff called "Helpsters," while Oprah Winfrey and Prince Harry have announced they will be working together on an as-yet unnamed series about mental health.
The Duke of Sussex said in an Instagram post: "Our hope is that this series will be positive, enlightening and inclusive - sharing global stories of unparalleled human spirit fighting back from the darkest places, and the opportunity for us to understand ourselves and those around us better. I am incredibly proud to be working alongside Oprah on this vital series."
Winfrey will also be working on a series for Apple TV+ called "Toxic Labor," which is about sexual assault in the workplace.
In all, Apple has over 30 original productions on the go, but not all of them will be available at launch. At the debut of the iPhone 11 on September 10, Apple announced which shows will be available on Apple TV Plus on day one, and which will be coming later. Here is the complete list of content available at launch, along with a brief description of each provided by Apple:
• "See," an epic drama starring Jason Momoa and Alfre Woodard, is set 600 years in the future after a virus has decimated humankind and rendered the remaining population blind. When all humanity has lost the sense of sight, humans must adapt and find new ways to survive.
• "The Morning Show," a cutthroat drama starring and executive produced by Reese Witherspoon and Jennifer Aniston, and starring Steve Carell, explores the world of morning news and the ego, ambition and the misguided search for power behind the people who help America wake up in the morning.
• "Dickinson," a darkly comedic coming-of-age story, explores the constraints of society, gender and family through the lens of rebellious young poet, Emily Dickinson.
• "For All Mankind," a new series from Ronald D. Moore, imagines what would have happened if the global space race never ended and the space program remained the cultural centrepiece of America's hopes and dreams.
• "Snoopy in Space," a new original from Peanuts Worldwide and DHX Media, takes viewers on a journey with Snoopy as he follows his dreams to become an astronaut. Together, Snoopy, Charlie Brown and the Peanuts crew take command of the International Space Station and explore the moon and beyond.
• "Ghostwriter," a reinvention of the beloved original series, follows four kids who are brought together by a mysterious ghost in a neighbourhood bookstore, and must team up to release fictional characters from works of literature.
• "The Elephant Queen," an acclaimed documentary film and cinematic love letter to a species on the verge of extinction, follows a majestic matriarch elephant and her herd on an epic journey of life, loss and homecoming.
• Oprah Winfrey joins the world's most compelling authors in conversation as she builds a vibrant, global book club community and other projects to connect with people around the world and share meaningful ways to create positive change.
And here is a look at some of the titles Apple will be adding to its TV service over the coming months:
•"Servant," a new psychological thriller from M. Night Shyamalan, follows a Philadelphia couple in mourning after an unspeakable tragedy creates a rift in their marriage and opens the door for a mysterious force to enter their home.
• "Truth Be Told," a gripping new series starring Academy Award winner Octavia Spencer and Emmy Award winner Aaron Paul, explores America's obsession with true crime podcasts and navigates urgent concerns about privacy, media and race.
• "Little America," inspired by the true stories featured in Epic Magazine, brings to life the funny, romantic, heartfelt, inspiring and surprising stories of immigrants in America.
• "The Banker," a feature film inspired by a true story, stars Anthony Mackie and Samuel L. Jackson as two African American entrepreneurs who try to circumvent the racial limitations of the 1950s and quietly provide housing loans to the African American community in Jim Crow Texas. Nia Long and Nicholas Hoult also star.
• "Hala," a feature film and official selection of the 2019 Sundance Film Festival and 2019 Toronto International Film Festival, follows a high school senior struggling to balance being a suburban teenager with her traditional Muslim upbringing.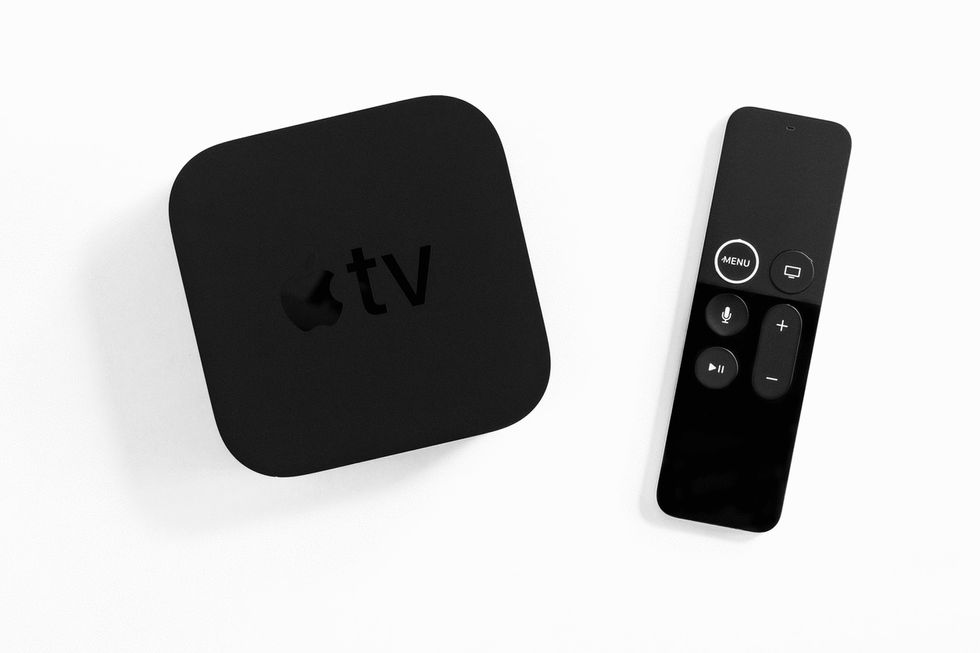 Apple TV+ will work on the Apple TV, but also TVs and streaming devices from other manufacturers, like LG, Samsung, Roku and Amazon iStock
Can I binge an entire series in a day?
Yes and no. Binging entire series of shows in a single day or weekend has become a staple of the Netflix diet, but an all-you-can-eat attitude will only be a part of Apple TV Plus. The company says most of its shows will premiere with three episodes available to watch right away, with one new episode arriving each week. However, Apple adds that "full seasons of some series will be available all at once."
We imagine this will apply to shorter documentary series instead of entire seasons of dramas like For All Mankind and The Morning Show - but we'll happily be proved wrong on that one.
Will Apple TV Plus cater for viewers with sight and hearing difficulties?
Yes. As well as offering dubber versions of its English-language shows in "nearly 40 languages," Apple will also include subtitles, and audio descriptions in eight languages.
How much will Apple TV+ cost?

Apple TV Plus will cost $4.99 per month when it launches on November 1, and customers can try the service out for free for seven days. This is a competitive price point for Apple, especially as it was recently rumored to cost $10 a month, and the company isn't exactly known for low prices.
For context, Netflix currently costs from $8.99 in the U.S. and goes up to $15.99 a month for Ultra HD content and the ability for multiple users to watch through the same account at once.
Apple will not charge extra for Ultra HD definition or Dolby Atmos, just as it doesn't with content sold through iTunes. This will surely make Apple TV Plus seem like better value for money than Netflix, but of course the latter has a far larger library of content.
To get Apple TV Plus into the hands of as many customers as possible, anyone who buys a new iPhone, iPad, iPod Touch, Apple TV or Mac (once the service has launched) will get a year's free access, worth $60.
Finally, through a Family Sharing option up to six members of the same family can access Apple TV Plus through the same account.
What is Apple TV Channels?
We said earlier that Apple TV+ won't contain any licensed content made by others. And while that is true, licensed content will be available to buy through the Apple TV app, and stream from a new service within that app called Apple TV Channels.
These channels will provide content from places like HBO, Showtime and CBS, as well as content from a new U.K. joint streaming venture from the BBC and ITV, called BritBox.
It isn't known yet how much subscribing to these channels will cost. But by offering a system like this Apple hopes to see viewers ditch their cable or satellite service (along with the dozens of channels they pay for but don't use) and instead pay for just the content they want. All of this will be paid for and streamed (or downloaded) from within the Apple TV app.
It isn't quite a one-stop-shop though, as we know that Netflix will not be offered as part of Apple TV Channels. So you'll likely still need to have multiple apps, multiple usernames and passwords — and pay for several subscriptions — to access everything you want.
This article will be updated as more information about Apple TV+ is revealed.