DJI did a big reveal of its new Mavic Air on Tuesday — a $799 drone that is definitely going to entice. Looking much like DJI's Spark, the $499 drone released last May, leaks took much of the surprise out of the drone maker's announcement.
The Mavic Air is a tiny machine — definitely meant for a picnic day flight. Weighing in at approximately .94 pounds, (yes, you're going to have to register this drone) it has a three-axis stabilized 4K camera, seven cameras on board, and a 2.5 mile range.
Pilots will get 21 minutes of air time per charge and DJI says it expects to release the drone on January 28 with pre-sales starting today.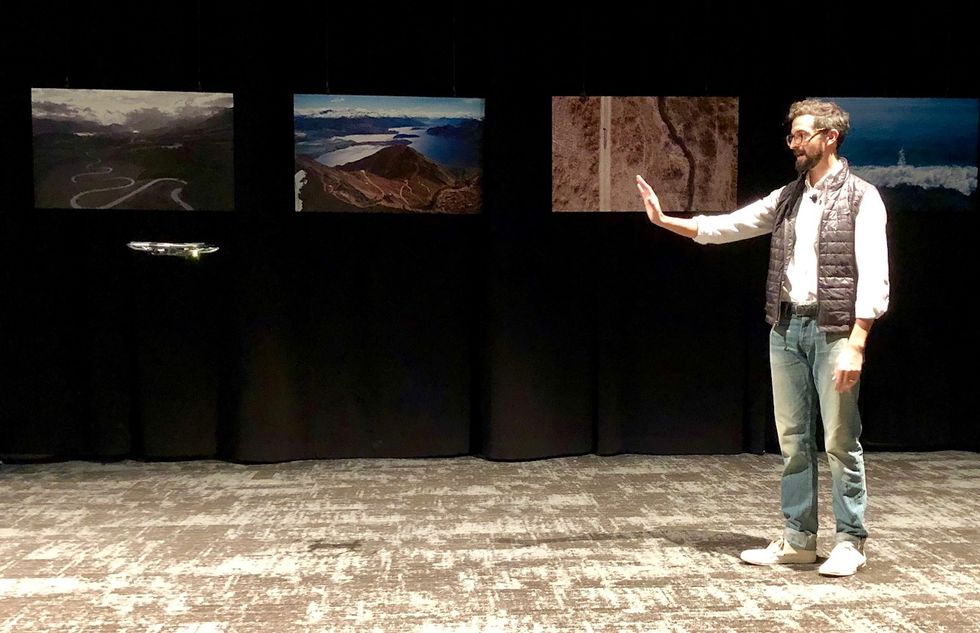 DJI's Michael Perry showing off the new Mavic AirGearBrain

There is certainly a demand for drones, and an appetite among buyers for a new flying machine. The drone market is expected to be a $100 billion in "opportunity," according to Goldman Sachs, with enterprise use and local governments driving that growth, believes the bank.
Consumers are going to be the big buyers of the brightly colored Mavic Air which is launching in arctic white, onyx black and flame red. The drone can withstand 22 mph wind speeds, take off at above 16,000-feet above sea level and fly at speeds of up to 42.5 mph in sports mode.
There's also technology on board that includes obstacle-avoidance, through something DJI calls Advanced pilot awareness systems or APAS. That, plus updated hand control, will satisfy those who need a flying machine they can rely on.

But while the Mavic Air gets points for capabilities it loses points for its design. At first glance, this is hardly a big upgrade in looks from last year's Spark — and coming in at $300 more. Yes, this tiny drone is packed with updated goodies. But it's just been eight months since we met Spark, and many buyers have barely had a chance to destroy their old one. And further, when we drop $1,000 on a piece of technology, whether that's a computer, a speaker or a smartwatch, we want something that's attractive — and different.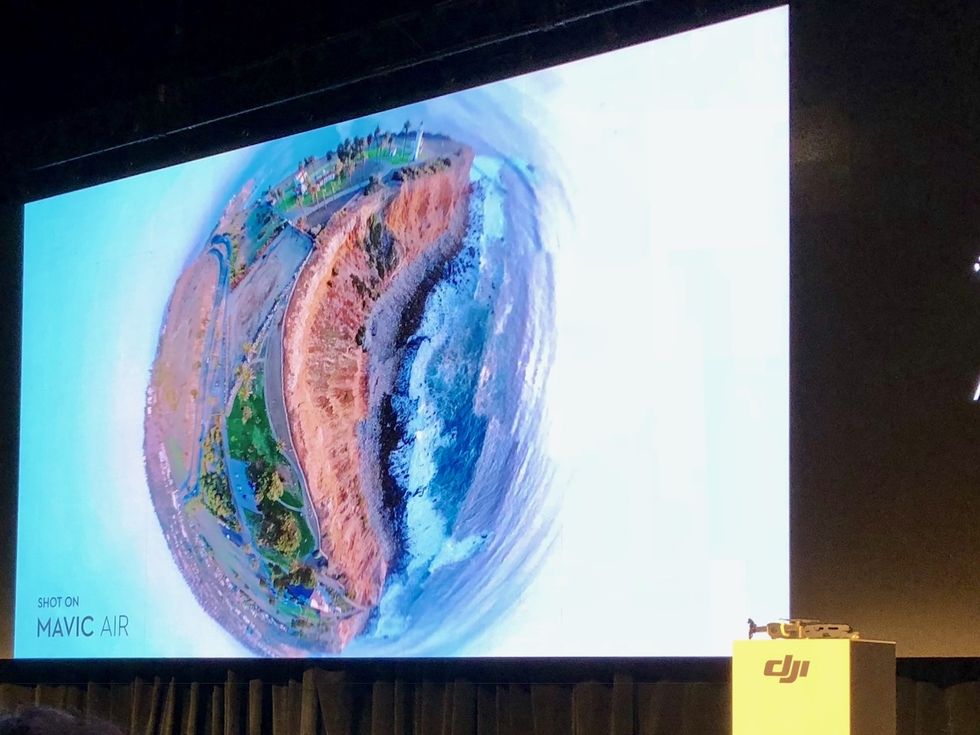 New shooting options with the Mavic Air include 'Asteroid,' which produces a spherical shotGearBrain
DJI is the powerhouse of drone makers, owning the market. And while the company has had its share of hiccups, we expect buyers to line up for the Mavic Air. The drone is cool and it's going to simplify image capturing, which will appeal to the core drone buyer.