Like GearBrain on Facebook
With Christmas just around the corner, the number of drones buzzing through the skies is sure to increase. With their ability to fly long distances for up to 30 minutes at a time, carry an Ultra HD camera and even navigate themselves, drones can make attractive gifts.
But their performance has reached the point where many are considered more than just flying toys. These are professional-grade tools with abilities that may far exceed those of the first-time pilot.
To help you safely navigate your first day of drone ownership, here is the GearBrain guide to drone safety, US legislation, and best practice.
Do I need to register my drone?
As of December 12 this year, the Federal Aviation Administration reinstated rules which require most drone owners to register their craft before flying for the first time.
You must register your drone with the FAA if it weighs more than 0.55 pounds (250 grams).
Which drones weigh more than 0.55 pounds?
Most drones capable of flying outdoors weigh over the 0.55 pound minimum. This includes devices like the 0.66 pound DJI Spark, which is marketed as a drone capable of flying indoors.
Larger drones like the DJI Mavic and GoPro Karma weigh 1.6 pounds and 2.2 pounds respectively.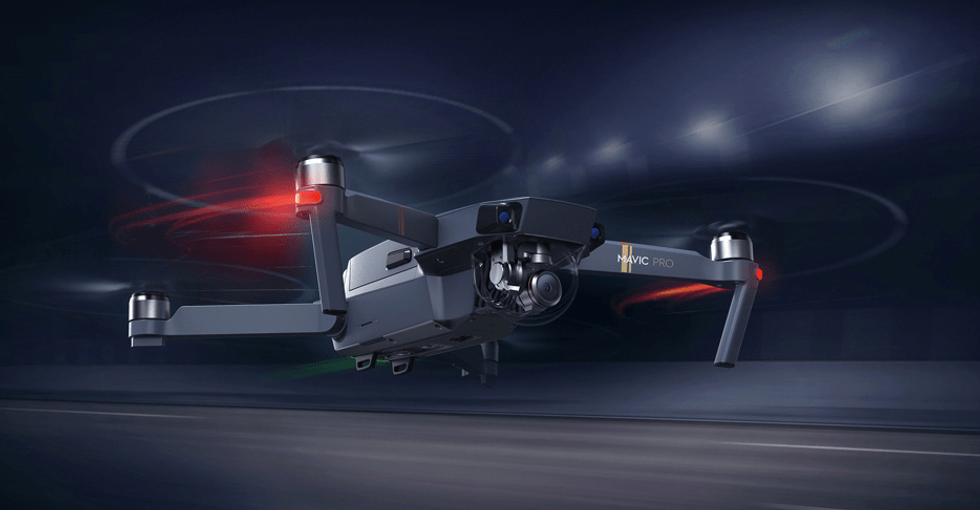 Compact drones like the DJI Mavic still require registration with the FAADJI
How do I register my drone with the FAA?
Head to this FAA website and enter your email address and name, then set a password. You will then be emailed a link to activate your account. Click this, then 'agree' on the web page.
Next, you will be asked whether you intend to fly the drone as a hobby (Section 336) or for both recreational and commercial purposes (Part 107). Drone owners who do not intend to make money from their flying — ie, you are not using the drone for producing photography or video you plan to sell — then click 'Model Aircraft under Section 336'.

If you intend to fly the drone for commercial reasons, click the 'Small Unmanned Aircraft under Part 107' option.

If your drone weighs in excess of 55 pounds (25kg), then you will need to register by paper. You can request the registration form here.
The Section 336 registration then asks you to give personal details and contact information, including your phone number and physical address. Registration costs $5, which you will be asked to pay on the next page.
Do I need to register every drone or model aircraft I own?
No. After paying your $5 you will receive a unique registration number, which must be marked on all drones and model aircraft you intend to fly. This number applies to all unmanned aircraft you own for the next three years. After three years you must re-register.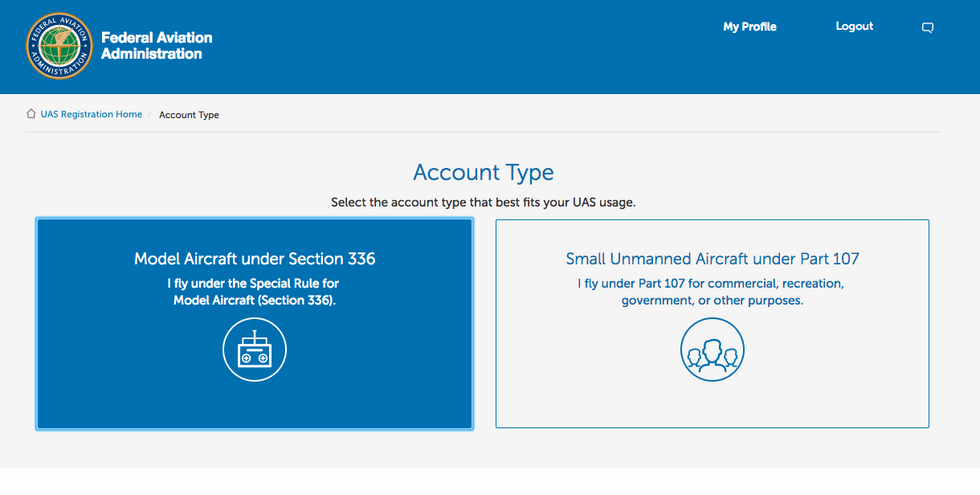 Recreational and hobby drone pilots apply to section 336 Screesnshot
What are the rules for flying drones outside?
The FAA lists the following as 'safety tips' for drone flying in the United States:
Register your drone before the first flight
Fly your drone at 400 feet or below
Keep the drone within sight
Respect privacy
Never fly near other aircraft, especially near airports
Never fly over groups of people, public events, or stadiums while they are in use
Never fly near emergencies such as fires or hurricane recovery efforts
Never fly while under the influence of drugs or alcohol
Further advice, as stated by the Know Before You Fly educational campaign states:
Do not intentionally fly over unprotected persons or moving vehicles
Remain at least 25 feet away from individuals and vulnerable property
Do not fly within five miles of an airport
Do not fly in adverse weather conditions or during reduced visibility
Do not fly over sensitive infrastructure like power stations, water facilities and government buildings
The campaign also makes a specific point of being aware of manned aircraft flying at very low altitude. Just because you are flying your drone in a rural area, it does not mean you are more likely to have the sky to yourself.
As Know Before You Fly states: "Pilots conducting agricultural, firefighting, law enforcement, emergency medical, wildlife survey operations and a variety of other services all legally and routinely work in low-level airspace. Operators controlling UAS [Unmanned Aircraft Systems] in these areas should maintain situational awareness, give way to, and remain a safe distance from these low-level, manned airplanes and helicopters."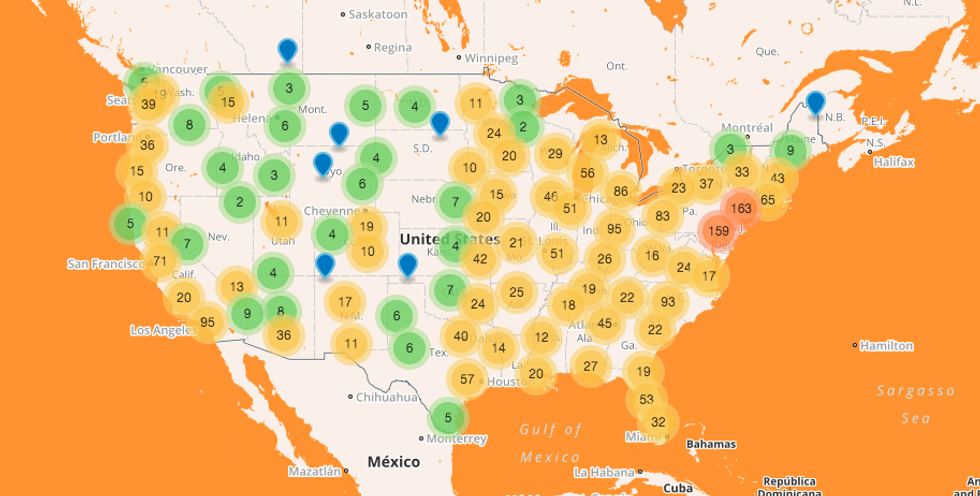 Model aircraft clubs are available right across the USAMA
Can I join a flying club?
Yes. Joining a local flying club is the best way to learn more about model aircrafts and where to use them safely. The Academy of Model Aeronautics (AMA) was established in 1936 and is the world's largest community-based organization for recreational model aircraft pilots.
The academy has over 200,000 members and operates at more than 2,500 locations across the US. The map on this page can help you find your nearest AMA location.
Should I get liability insurance?
Joining the AMA costs $75 per year and includes $2.5M of personal liability insurance, $25,000 medical coverage and $1,000 fire, theft and vandalism coverage for your drone.
Alternatively, a less comprehensive membership costs $38 and comes with $500,000 of liability insurance; this is intended for pilots who operate aircraft weighing no more than two pounds, like the DJI Spark and Mavic. Those aged 19 or under can apply for a free membership.
Learn How to Fly a DroneGearBrain

Related Articles Around the Web
Like GearBrain on Facebook