Like GearBrain on Facebook
Drone maker DJI has revealed its new Mini 2, replacing the original Mavic Mini as the company's smallest quadcopter.
Weighing in at just 249g, the Mini 2 doesn't need to be registered with the Federal Aviation Administration (FAA), but thanks to new wireless technology is more suited than ever to being flown outdoors.
Read More:
At first you might not think the new drone is all that different to its predecessor. They look the same and share exactly the same weight. They also both have three-axis gimbals for their forward-facing cameras, and they even have the same size imaging sensor. But there are new features, including 4K, a new flight mode and improved wireless connectivity.

DJI Mini 2 vs Mavic Mini: Design and hardware
As said earlier, the year-old Mavic Mini and new Mini 2 look identical. They are both palm-sized drones with four rotors and a smart folding mechanism that makes them incredibly compact. You could easily slip either drone into a large coat pocket, they are that small. They're light too, each tipping the scales at just 249g.
When folded up, the Mini 2 measures 138mm long, 81mm wide and 58mm tall. When unfolded and including its propellers it is 245mm long, 289mm wide and 56mm tall.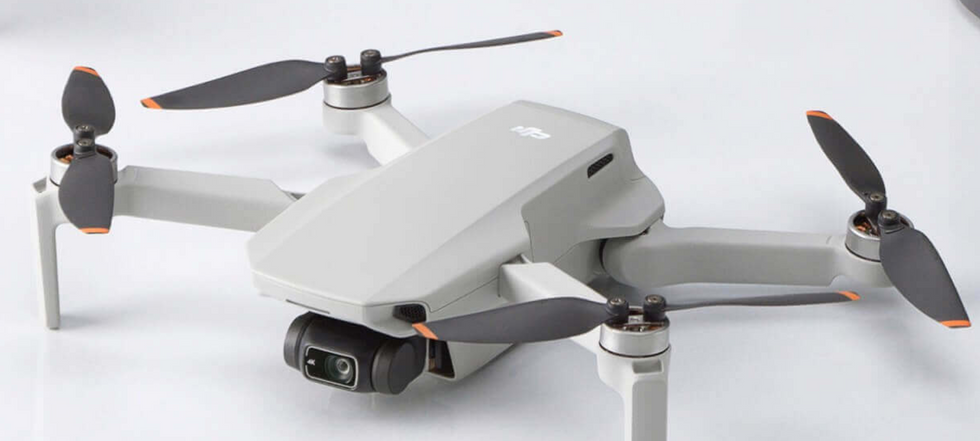 The new DJI Mini 2 is priced from $449DJI
DJI Mini 2 vs Mavic Mini: Camera

The new Mini 2 has the same 1/2.3-inch CMOS imaging sensor as the Mavic Mini, complete with 12-megapixel resolution. But what has changed is the drone's video shooting capabilities, which now include 4K recordings. The Mavic Mini can only manage 2.7K.
Also improved is the maximum video bitrate, which is up significantly from 40Mbps to 100Mbps, increasing the amount of visual data captured with each frame. Zooming is also now possible with the Mini 2, up to 2x at 4K resolution, 3x at 2.7K, and 4x at 1080p Full HD.
Frame rate is unchanged, at 24, 25 and 30 frames per second for 2.7K and 4K, plus the extra options of 48, 50 and 60fps at Full HD. We'd like to have seen a 60fps option at 4K, but instead you will need to up your budget to the Mavic 2 for that (which also gains a large, half-inch imaging sensor with 120Mbps bitrate).
The field-of-view remains unchanged at 83 degrees, as does the f/2.8 aperture and focus range of one meter to infinity. ISO range for video is the same as before, at 100 to 3200, but the photo ISO range has increased in automatic mode from 100-1600, to 100-3200.
The two drones photography resolution remans unchanged at 12-megapixels, but the new Mini 2 can shoot in RAW as well as JPEG. RAW images contain more data and offer more flexibility when it comes to editing.
DJI Mini 2 vs Mavic Mini: Specifications and performance
Another upgrade for the Mini 2 is the inclusion of DJI's Ocusync 2.0, which is a transmission technology between the drone and its controller that replaces the Enhanced Wi-Fi used by the Mavic Mini.
The switch from Wi-Fi to Ocusync 2.0 means transmission distance has been increased from up to 4,000 meters (2.5 miles) to up to 10,000 meters. This distance depends a lot on obstructions and local law (10km (6.2 miles) is permitted by the Federal Communications Commission (FCC) in the U.S., but other countries limit this to 6km). DJI says the Mini 2 should still operate at distances of up to 3km, even with strong interference.
Moving away from Enhanced Wi-Fi should also reduce the risk of interference between the drone and its controller.
All that being said, you must keep the drone within line-of-sight in most jurisdictions — including in the U.S. as per the FAA — so while it can technically fly up to 10km away, the main benefits of Ocusync 2.0 technology are a stronger connection and less risk of interference and a loss of signal between the drone and its controller.
To help power the new wireless technology, the controller receives a much larger 5,200 mAh battery pack, up from 2,600 mAh in the controller of the Mavic Mini. The bitrate of footage sent to the controller is also up, from 4Mbps to 8Mbps, which should mean higher quality live footage beamed from the drone to its pilot.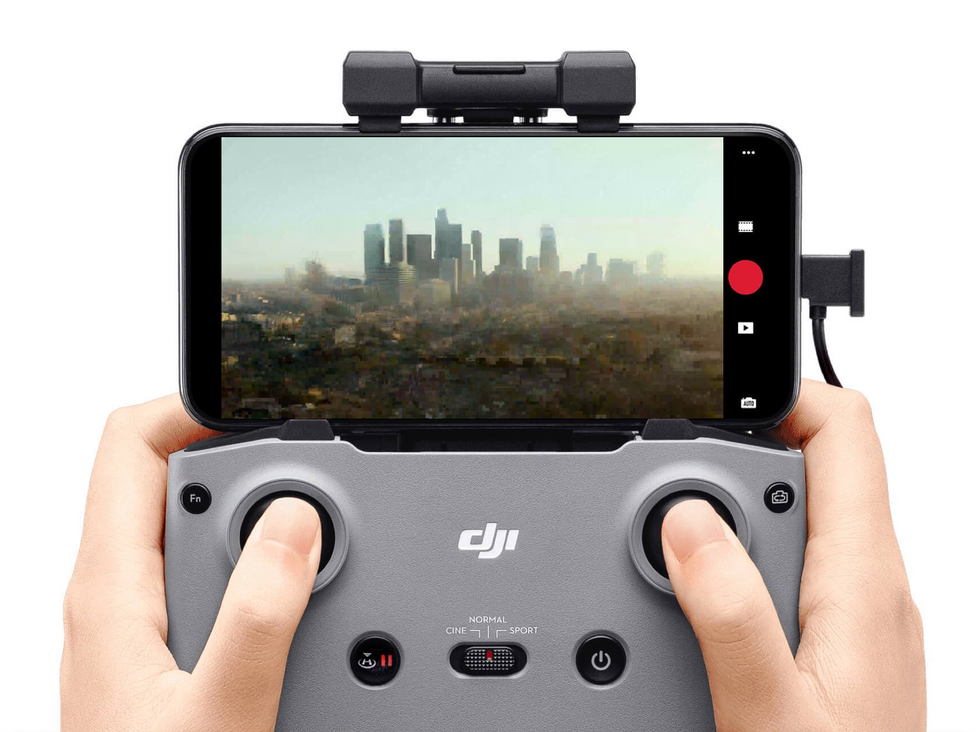 The controller for the new DJI Mini 2 droneDJI
Also new are more powerful motors for the Mini 2, taking its top speed in Sport mode up from 13 meters per second to 16m/s. That equates to just over 35mph. The new drone can also ascend more quickly, at up to 5m/s, compared to 4m/s with the Mavic Mini.

Despite the more powerful motors, DJI claims flight time for the Mini 2 has increased slightly over the Mavic Mini, from 30 to 31 minutes — but this will of course vary based on how it is flown and what wind conditions are like.
Both drones can perform a set of pre-programmed flying tricks to create cinematic set-pieces. These include Dronies (yes, that's a selfie with a drone), Helix, Rocket and Circle. The Mini 2 is also capable of shooting Boomerangs, where it circles the subject while flying backwards and zooming outwards, then reversing the maneuver back to where it started.
DJI Mini 2 vs Mavic Mini: Price
The Mini 2 looks like a decent upgrade over the Mavic Mini, especially as it comes just a year after its predecessor. As such, the price has increased, with the Mini 2 starting at $449 for the drone itself, or $599 for the Fly More Combo, which includes two extra batteries, charging hub and carry case.
This compares to the Mavic Mini, which starts at $399 and costs $499 for the Fly More Combo.
While owners of the Mvic Mini might not see the value in upgrading to the Mini 2, those who are new to the drone market should be pleased to see the quick-fire upgrades DJI has made to its smallest quadcopter. We feel the addition of 4K and increase in bitrate are worth the extra $50.

From Your Site Articles
Related Articles Around the Web
Like GearBrain on Facebook