Like GearBrain on Facebook
Launched at the end of 2018, the Osmo Pocket by drone maker DJI quickly worked its way into the hands of content creators everywhere, thanks to its tiny size and ability to shoot stable 4K video with help from an integrated drone-style gimbal.
Now DJI is back with an updated model, called the Pocket 2. The Osmo name has been dropped and in its place you will find a higher-specification camera with more microphones and a new modular design for attaching accessories.
Read More:
The new model keeps the same $349 price as the original and goes on sale on November 1. DJI is also offering a $499 kit that comes with the Pocket 2 plus a tripod, external microphone, handle and an extra lens, in a bid to show-off the modular design.
DJI Pocket 2 vs DJI Osmo Pocket: Design and hardware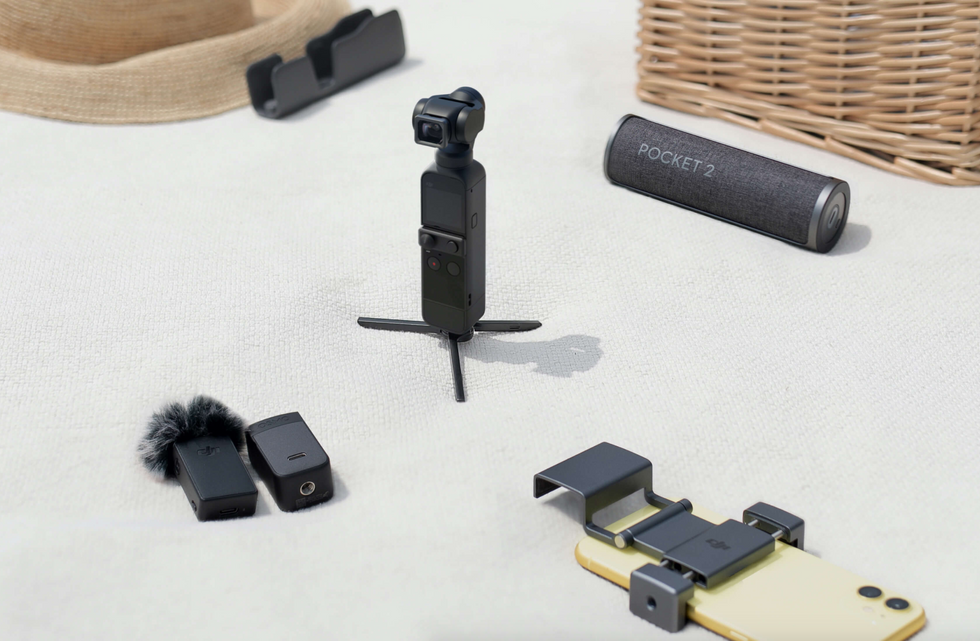 The Pocket now comes with a range of modular accessoriesDJI
At first glance, the new model looks very similar to its predecessor, thanks to its simple design comprising a vertical handle with a camera and three-axis gimbal on top. The biggest design change is the lower portion of the handle, which can be removed and replaced with a range of optional accessories, sold separately or as part of the $499 kit mentioned above.

There's a replacement handle with an integrated tripod, a module giving the camera Wi-Fi and Bluetooth connectivity, a speaker to check on the sound levels of videos you have filmed, a wireless microphone receiver, and a 3.5mm jack for connecting a wired mic. The camera itself is also modular and DJI sells a detachable wide angle lens.
The new model is fractionally larger than the original but there are mere millimeters between them, and 1g of extra weight for the Pocket 2.
DJI Pocket 2 vs DJI Osmo Pocket: Camera specification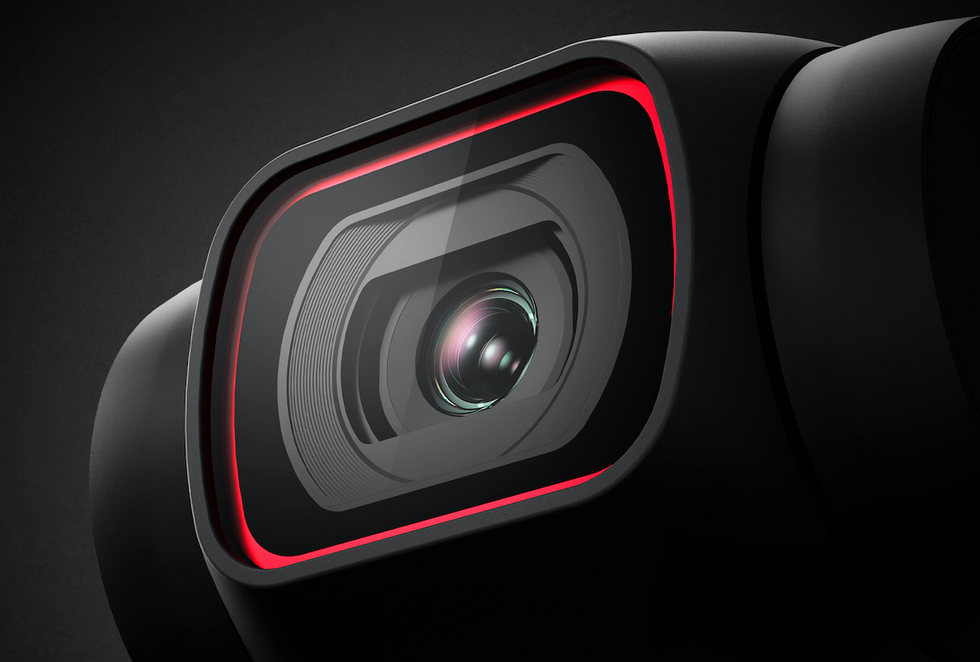 The new Pocket 2 has an improved camera with larger image sensorDJI
The CMOS sensor of the Pocket 2 is larger, at 1/2.3in compared to 1/1.7in for the Osmo Pocket, and image resolution is up massively from 12 to 64 megapixels. This enables 8x lossless zoom, meaning the image can be cropped to effectively zoom in eight times while still producing 1080 Full HD video.

Maximum image quality without zooming in is 4K at 60 frames per second, which is the same as the Osmo Pocket, but the new Pocket 2 will benefit from an HDR video option that DJI says is coming to the camera via a software update at a later date. Aperture is up from f/2.0 to f/1.8, helping more light hit the sensor and improving low-light performance. Field of view is up from 80 to 93 degrees.
DJI Pocket 2 vs DJI Osmo Pocket: Audio specification
Another big change is with audio capabilities. The new model has four microphones, up from two on the Osmo Pocket, and software adjusts the audio based on which direction the camera is facing. It also automatically narrows the sound field when zooming in. This should help reduce background noise coming from sources that are out of frame.
All of this will help improve audio recording, but as mentioned earlier it is now possible to connect a wired or wireless microphone for even greater sound capture capabilities.
DJI Pocket 2 vs DJI Osmo Pocket: Battery life
The battery of the Pocket 2 is the same 875 mAh capacity as with the two-year-old Osmo Pocket, promising the same 140 minutes of use time per charge, and a 73-minute charge time from empty to full.

From Your Site Articles
Related Articles Around the Web
Like GearBrain on Facebook