Like GearBrain on Facebook
The Mavic Mini is the newest drone from DJI, but also its smallest when folded — and lightest. Weighing in at just 249 grams, the drone flies under the Federal Aviation Administration's (FAA) requirements around registering unmanned aerial systems (UAS) at 250 grams and higher. Does that mean you can fly in anywhere? Hardly. (We're taking to you, New York City.) But it does take away one of stumbling block for those who just want to buy a drone for fun.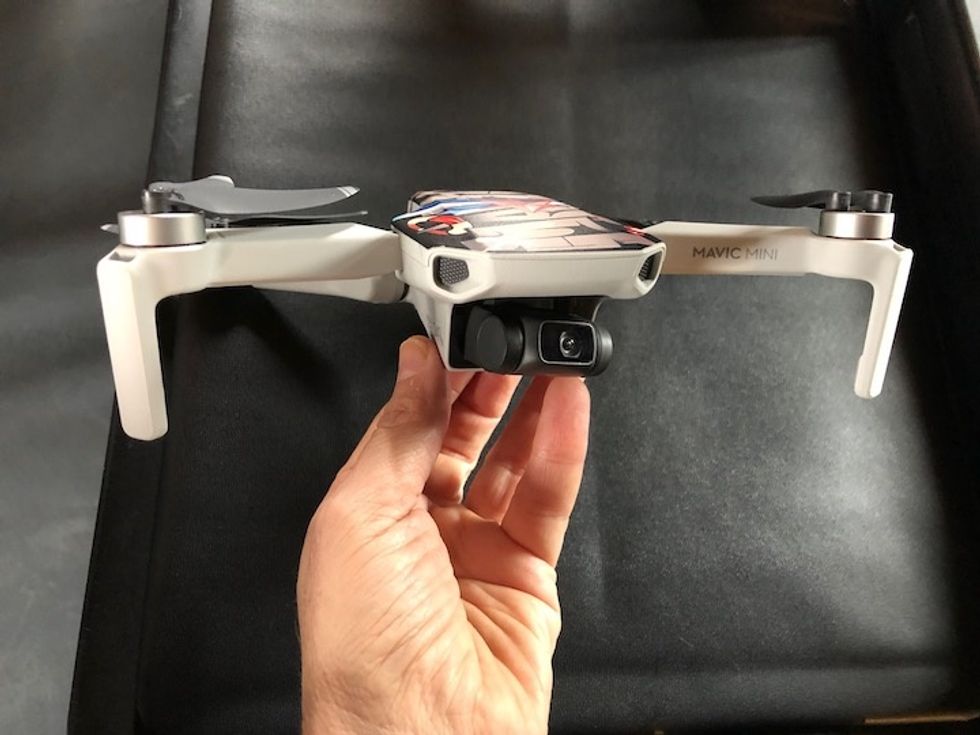 The DJI Mavic Mini has a 3-axis gimbal and a 12 MP cameraGearBrain
The Mavic Mini is arguably one of the worst kept secrets in drone release history, with reports flying around about the device since this summer. But this new micro drone is going to appeal to a lot of pilots — particularly those who are considered recreational flyers, weekenders flying for their personal use, and not for commercial reasons.

Read More:

The Mavic Mini has some nice details packed on its small body: a 12 MP camera, which shoots 2.7K video as well at 30 frames per second, and 1080p at 60 frames per second. There's also a three-axis gimbal, nice for watching smooth footage on a HD live feed. The drone comes with a battery that holds 30 minutes of flight time. DJI says the transmission range is 2.5 miles — sizable, yes, but drones also have to be kept in the line of sight of pilots. So keep that in mind too.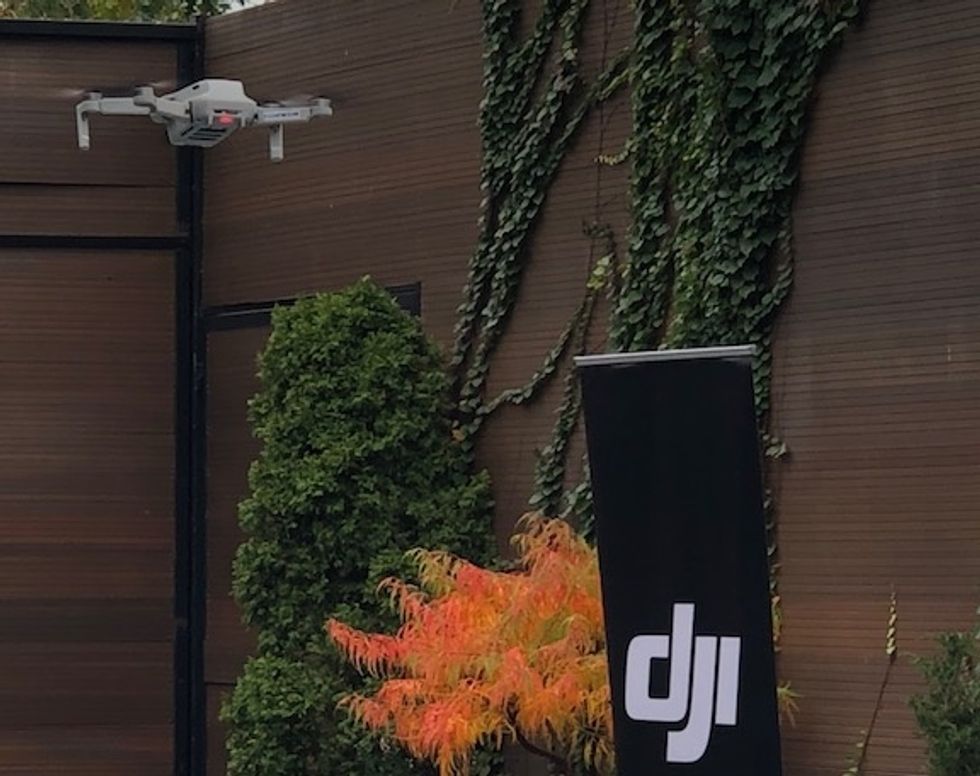 The DJI Mavic Mini comes with accessories including stickers to add a creative flairGearBrain
Hands on

The drone is supremely light, almost toy like — with legs that fold neatly together so it can be quickly stowed into a backpack. Would this fit in a pocket? Depends on the size of your coat. But it seems a bit big for carrying the Mavic Mini that way.
There's a new app designed for the Mavic Mini too — the DJI Fly app. There are three modes: Position, Sport and CineSmooth. Plus there are pre-set moves including Circle, Drone, Helix and Rocket, which as it sounds, flies straight up while shooting back down at a subject. You still get geofencing, built-in altitude limits and also automatic launch point return when the drone determines it's lost a connection with the controller or the battery starts to dip too low.
GearBrain is hands on with the new Mavic Mini drone from DJI youtu.be
Because of its weight-class the drone is sure to appeal to beginning pilots, and the add-ons designed for the Mavic Mini emphasize that intent as well. Besides 360º propeller guards, there's a DIY Creative Kit with stickers, which were on tables at the Brooklyn event this week, letting you color your own, or use one of the pre-printed labels. (And yes, they all say "Mavic.")

There's also a Charging Hub which not only juices three Mavic Mini batteries at once, you can use it to grab an extra charge for a smartphone, plus a Snap Adapter, which is a brick that attaches to the top of the drone, or an LED display which you can use to write a message.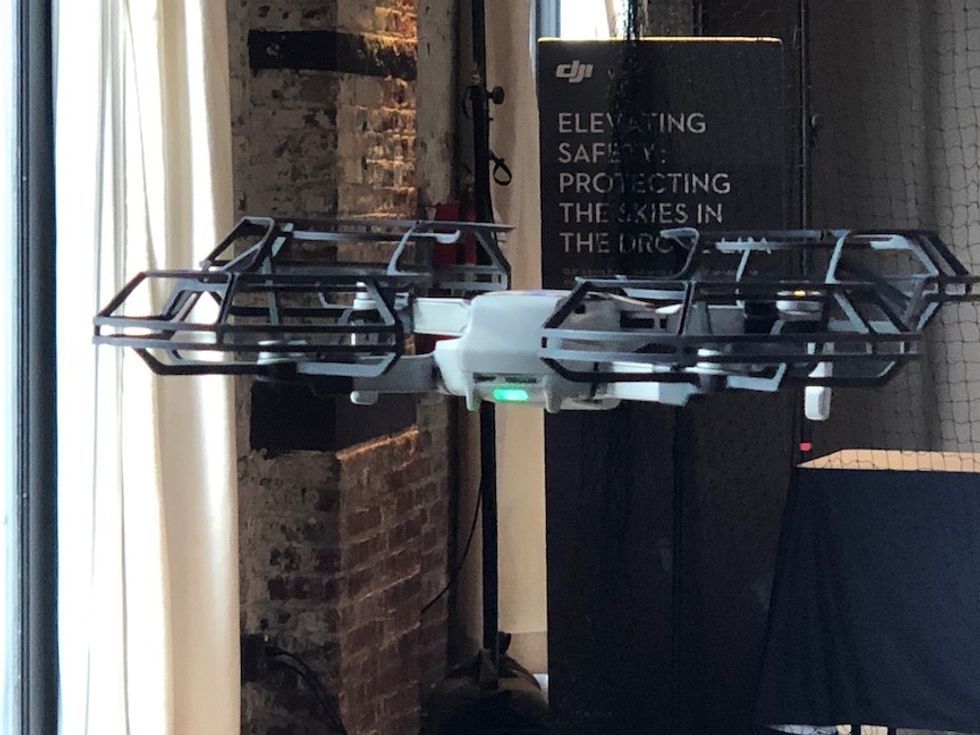 The $499 kit includes a Propeller Cage for added protectionGearBrain
You can pre-order a Mavic Mini starting today, October 30, 2019, for $399, and shipping starts November 11. At that price you get the drone, extra propellers, a battery and a radio controller. Spring for $499 and you get the Charging Hub, the Propeller Cage and three batteries in total, plus three extra sets of propellers and a carrying case, along with everything in the standard package. Accessories can be pre-ordered starting today, October 30, too.


From Your Site Articles
Related Articles Around the Web
Like GearBrain on Facebook