Think you have the chops to be a professional drone pilot? The Drone Racing League (DRL) is currently inviting anyone — really, anyone — to take part online, racing for a chance to compete to become the official DRL SIM Pilot.
DRL is holding one of the tryouts this Thursday, March 5 at 9:30 pm ET. Competing requires pilots download the DRL SIM, a flying simulator that is available on Steam, and works on both Mac and Windows computers. Note that you do need a controller to fly the simulated drones.
You also need to head over to Discord, and sign up to join the 2,400-member DRL group. Then, once you're in the SIM, enter the Tryouts space. People must be officially registered to be able to be part of the weekly tournaments. And DRL also wants hopeful pilots to know that these aren't timed trials — all someone has to do is complete the track three times.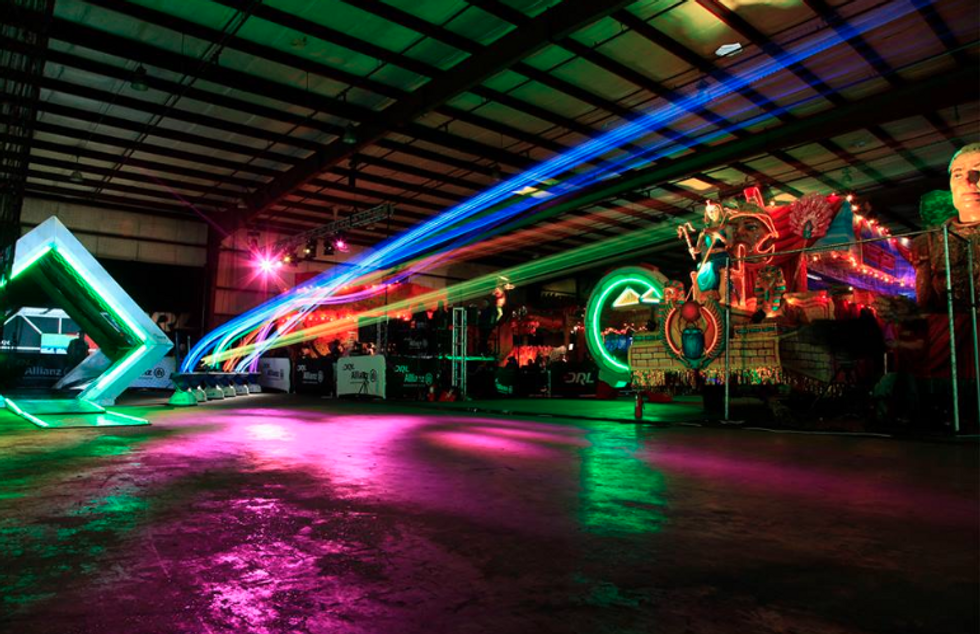 The Drone Racing League is offering cash prizes to weekly competitors online Drone Racing League
The DRL World Championships races are held in stadiums across the U.S., and can be watched online as well. The league even tried to launch a drone, called the DRL Racer4Street, through a Kickstarter that didn't fund. The race, though, attracts big business, attention and well-known sponsors from Allianz to Swatch, Lockheed Martin to the U.S. Air Force.

The kind of flying that DRL pilots can handle, is not the kind most recreational pilots fly when they take their quadcopter out to the park on a weekend afternoon. Instead, DRL hosts a high-speed race, where drones pitch and roll at incredible speeds, and through complicated courses.
But online, at home, with simulated drones, people can fly as much as they want — and crashing as they learn is almost guaranteed. After finishing three heats on the 2020 Tryouts Track, pilots are then qualified to join the weekly online tournaments. Once a tournament starts, you'll click 'Start,' and you'll get 30-minutes to try and get your fastest time to qualify. Only the fastest 24 racers will get to then move into a separate battle, to compete for the overall winner. Then, these winners will be entered in the April 2 Finals.
Throughout, there are also ways pilots can win cash prizes, with DRL giving out $75,000 across this competition. That includes $250 awarded weekly to the top three fastest competitors. Also, those who fly in six or more of the weekly tournaments are entered to win $250, given to one of three people during the March 26 tournament.