Like GearBrain on Facebook
Flying a drone past simulated cargo bins or above pixelated mountains is a thrill — but the Drone Racing League (DRL) is hoping fans will want to pilot a real drone of their own.
As the DRL premieres its 2019 season this Sunday, August 11, the league is launching a Kickstarter, putting its first consumer drone on pre-order for $599. The drone, called the DRL Racer4 Street, is a street version of what will fly during the 2019 DRL Allianz World Championship Season, the DRL Racer4, the fourth version of its First Person View (FPV) drone which can go from 0 to 90 mph in under one second.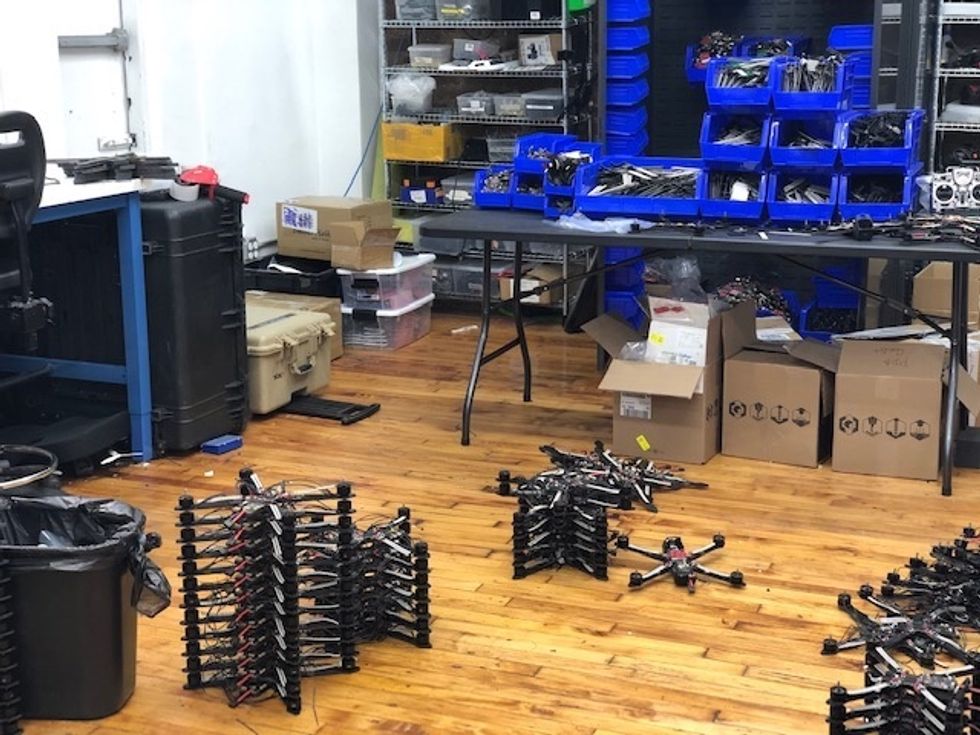 DRL Racer4 Street drone in the league's New York officesGearBrain
Read More:
DRL constructs each of its racing drones in its New York City-based lab in midtown Manhattan with a hard edged, carbon-fiber canopy that CEO and founder Nicholas Horbaczewski told GearBrain someone could step on — and the drone would still survive.

The new, modular, unmanned aerial vehicle (UAV) that consumers are being offered will be a pure manual drone — no GPS, no autopilot, but each will have 100 colorful LED light, 7x4x3 props and snap together in minutes. But buyers will get them fully constructed, said DRL.
The decision to push out a consumer-version of its racers is because of fans, CTO Ryan Gury told GearBrain. "They wanted to know where they heck can they buy one," he added.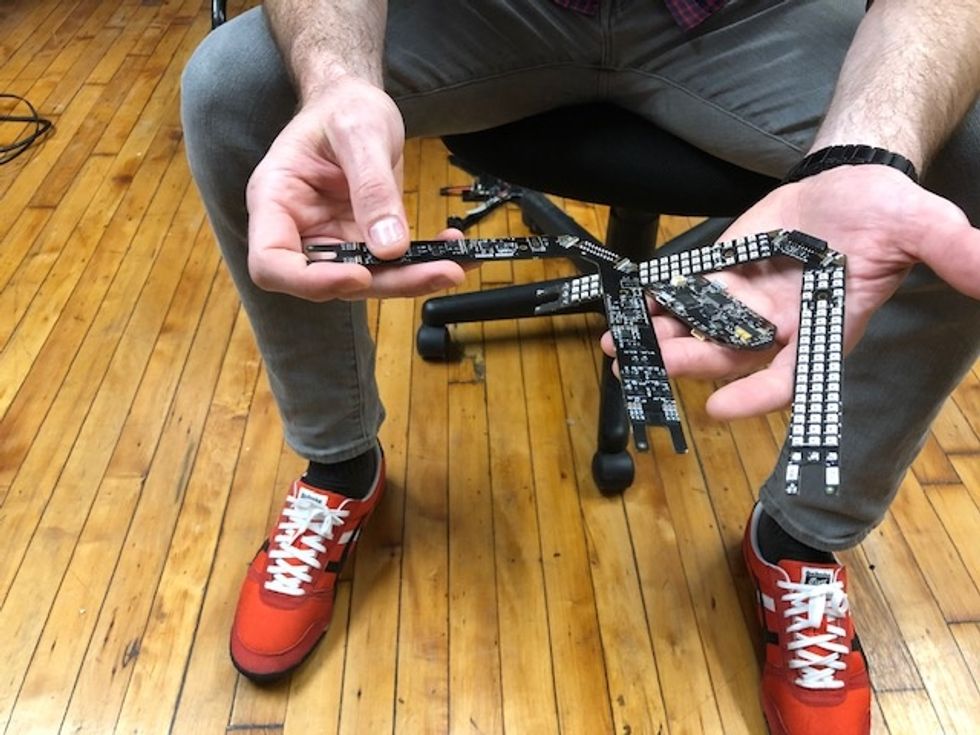 DRL's CTO Ryan Gury shows off the parts of the new $599 DRL Racer4 Street in the company's Manhattan officesGearBrain
Simulator comes too

With every DRL Racer4 Street, buyers get a free version of the DRL Simulator on Steam. The FPV racing game works on PC and Mac, normally costs $19.99, and can be played on any controller with two joysticks. On the game, players can fly, yes, but also learn step-by-step how to pilot a drone without fearing each crash will destroy their rig.
In DRL's offices in New York, Gury said that DRL finds racers for its competition through the simulator during an annual tryout. Horbaczewski added that's why DRL wants the simulator to be as close to flying a real drone as possible, and why the league has "invested so much time and work in the simulation to make sure the gap [between the two] is as small as possible."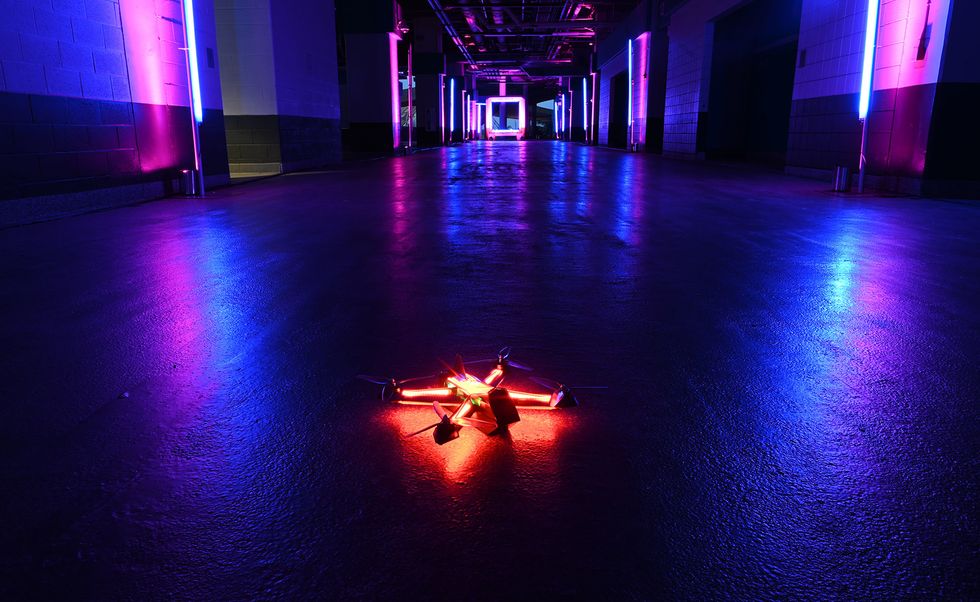 The new DRL Racer4 Street is inspired by the DRL Racer4 flying during this year's leagueDRL
The actual race is a sponsored-event, with backers over the years that include Lockheed Martin, Swatch, the U.S. Air Force and Allianz. Fans can catch the inspiration of the consumer drone during the first race of the new DRL Allianz World Championship on both NBC and Twitter at 2 pm ET on August 11th. This season, pilots will speed through locations including Hard Rock Stadium in Miami Gardens, Fl. and Chase Field in Phoenix, AZ. Tickets for the Phoenix race on September 8, are still available online.

The Kickstarter for the new drone goes live today — and as with any crowd-funded campaign, consumers should remember that placing pre-orders on Kickstarter is not the same as buying from a store. DRL said that orders for the new drone are expected to be filled in April 2020. But Kickstarters are not guaranteed, and the company is trying to reach its goal of $350,000 by October 5.
"We're incredibly excited to launch the DRL Racer4 and the street model for everyone to experience the thrill and speed of professional drone racing," said Nicholas Horbaczewski, DRL's CEO and founder in a statement. "The DRL Racer4 will make our 2019 DRL Allianz World Championship Season more competitive than ever and finally give our fans what they've been asking us for: a DRL drone they can fly."
From Your Site Articles
Related Articles Around the Web
Like GearBrain on Facebook