Like GearBrain on Facebook
Dyson has confirmed it is developing its own electric car, following years of rumor and speculation.
The vehicle, announced by company founder James Dyson, is expected to launch in 2020 and will take on the likes of Tesla, as well as the electric offerings from traditional car makers like BMW, Mini, Ford and the Volkswagen Group.
Dyson said on September 26 that he has given the green light to about $2.7 billion (£2 billion) of investment into the project, and that the company has already been "recruiting aggressively." The UK-based domestic appliance maker already has a team of 400 employees working on the vehicle, which until today had remained a secret.
Although the company is yet to confirm its production plans, it is believed the car will be built either in the UK or Far East initially, and go on sale in those two markets first. Dyson said its 4,000-person UK workforce could "double" thanks to the car project. The company is understood to have already hired engineers from Aston Martin.
An internal email to Dyson staff, made public by the company's verified Twitter account, includes a story from its founder about how he had, in the late 80s and early 90s, pitched a way to reduce exhaust emissions from diesel cars.
Despite not being taken up on his plans, Dyson says: "It has remained my ambition to find a solution to the global problem of air pollution. Some years ago, observing that automotive firms were not changing their spots, I committed the company to develop new battery technologies."
"I believed that electrically powered vehicles would solve the vehicle pollution problem...At this moment, we finally have the opportunity to bring all our technologies together into a single product, Rather than filtering emissions at the exhaust pipe, today we have the ability to solve it at the source. So I wanted you to hear it directly from me: Dyson has begun work on a battery electric vehicle, due to be launched by 2020."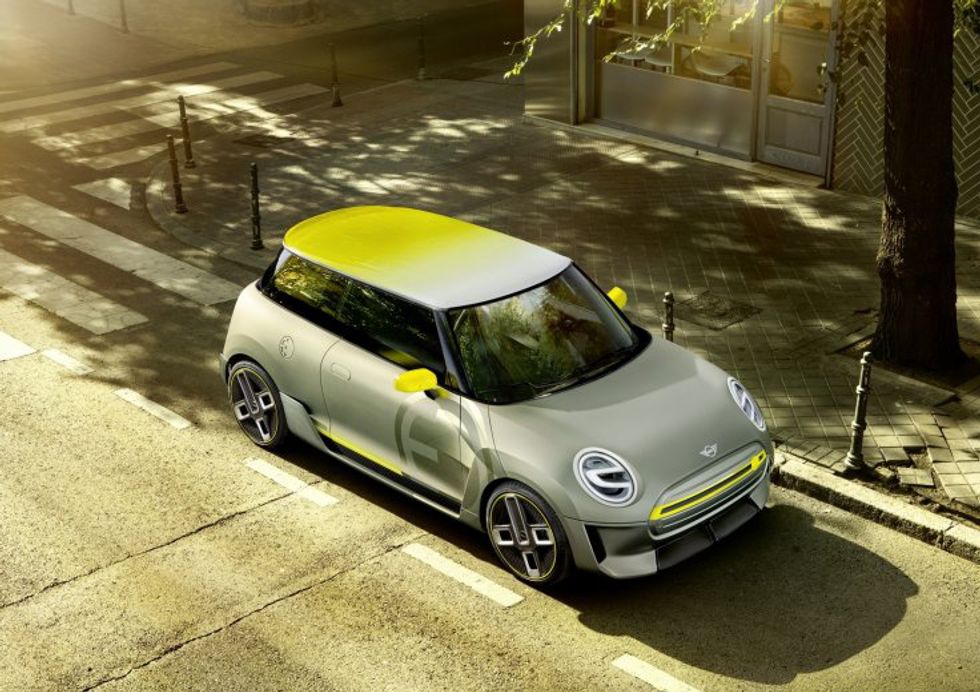 Dyson's first car could rival the electric Mini E, due in 2019BMW Group
Dyson added that his car would look "radical and different" compared to vehicles currently on sale — an advantage electric cars have over internal combustion, due to the compact size of electric motors and their lesser need for cooling. The motor is claimed to be designed and ready to go, while the car's design is still being worked on by the company.
The approximately $2.7 billion investment will see staff move into a former RAF base in Wiltshire, England from February 2018 to work on the vehicle.
Dyson's move into the electric car space comes as traditional vehicle manufacturers are increasingly turning their attention away from internal combustion and towards electric power. VW Group has earmarked about $23.5 billion (€20 billion) for battery vehicle development between now and 2030. BMW Group confirmed earlier this year that an electric version of the Mini will be built in the UK from 2019.
Like GearBrain on Facebook