eBay has started uses augmented reality on its smartphone app to help save users time and money when they ship sold items.
Released this week for US eBay sellers using Android smartphones, the new feature uses augmented reality to help you buy the right sized box when you get to the post office.
The app fires up your smartphone's camera, then lays a virtual three-dimensional box over any flat surface you point it at. Below are a range of stand sized boxes to pick from, so you just have to scroll through the boxes until you find one which fits the item you're selling.
Colored eBay tape is helpfully placed over the top of the virtual box to ensure it covers the item, and each box is shown next to its recommended retail price. Simply find the box that fits, then waste less time trying out boxes at the post office.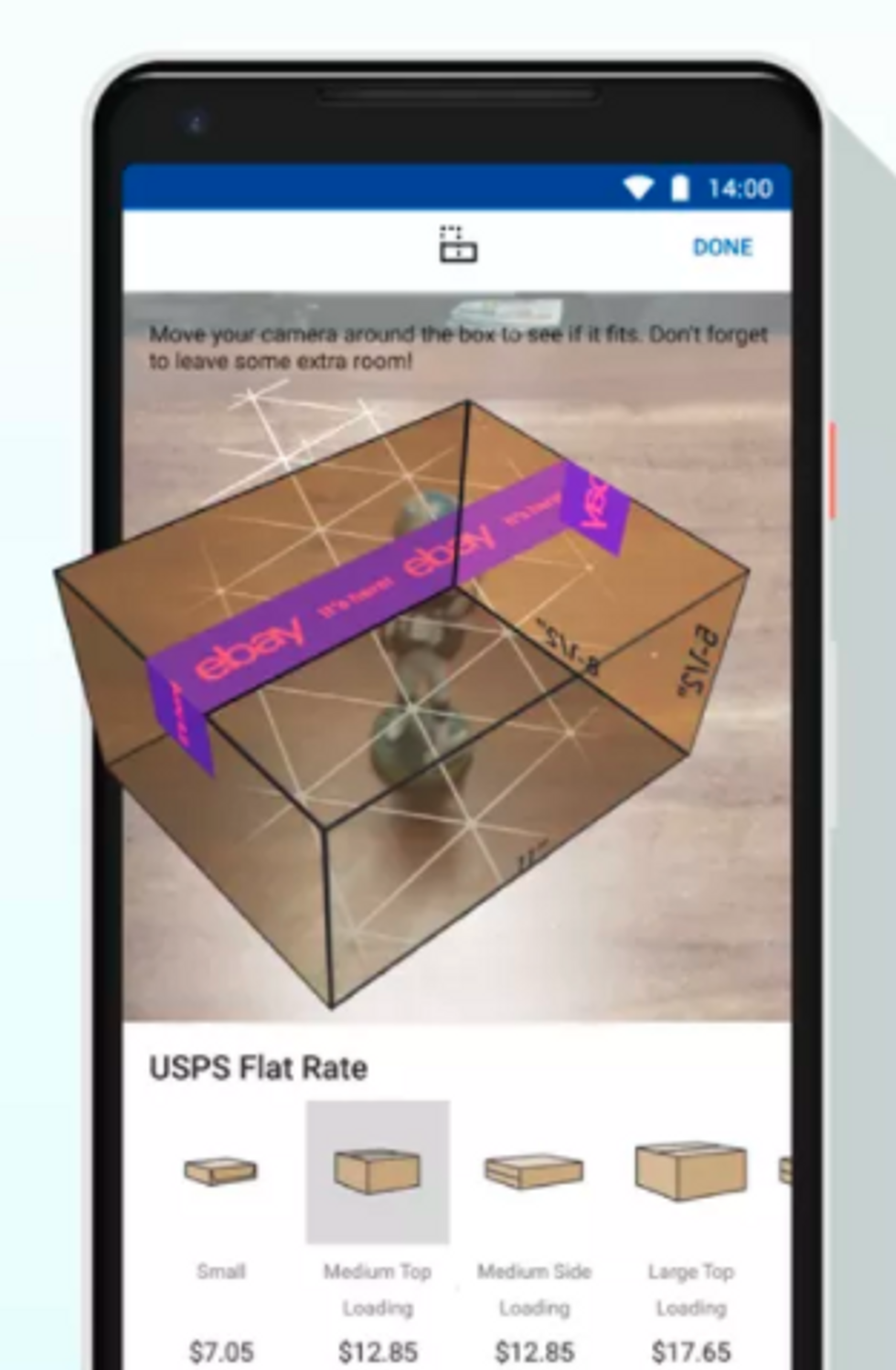 AR helps you pick the right box for your eBay saleseBay
However, there are limitations. The feature is only compatible with devices that make use of Google's ARCore platform, which means high-end handsets like the Samsung Galaxy S8, Note 8 and S9, plus Google's own Pixel 2 and 2 XL, and the LG V30. The feature is also limited to US customers for now, and will likely remain that way until eBay can add accurate box sizes and prices from couriers of other countries.
We like how simple this feature is and how it demonstrates that AR can be as helpful as it is fun.
In other AR app news, Ikea has announced its Places app is now available on Android, having made its debut on iOS with the iPhone X in late 2017. The app lets you place augmented and high-detailed pieces of furniture into your home, then look around them with your smartphone's camera. A new feature is called Visual Search; users can take a photo of any piece of furniture and the app will attempt to find something similar sold by Ikea.