Like GearBrain on Facebook
An electrified version of the classic Mini Cooper has been revealed ahead of the New York Auto Show.
Made by the BMW-owned British car company itself, the EV is simply called the electric Mini Classic. It is based on one of the last examples of the original car, which went out of production in 2000, a year before the BMW Mini we know today was launched.
Aside from a face that looks like it's wearing too much eyeliner, the electric Mini is aesthetically identical to its petrol-powered predecessors, compete with hood stripes, rally-style spotlights, and tiny wheels. The original car's fuel cap has been replaced by a charging port, and it is driven by a single electric motor.
At this point, we'd love to be able to tell you about the car's performance, price and launch date. But sadly, the car will not go into mass production. All we know is that the Mini has a top speed of 75mph, but a range of just 65 miles from its lithium-iron phosphate batteries, located behind the driver's seat.
The EV Cooper was instead made as a one-off to whet our appetite for BMW's all-new, fully-electric Mini, which will be revealed in 2019 - coinciding with the brand's 60th anniversary - and put on sale soon after.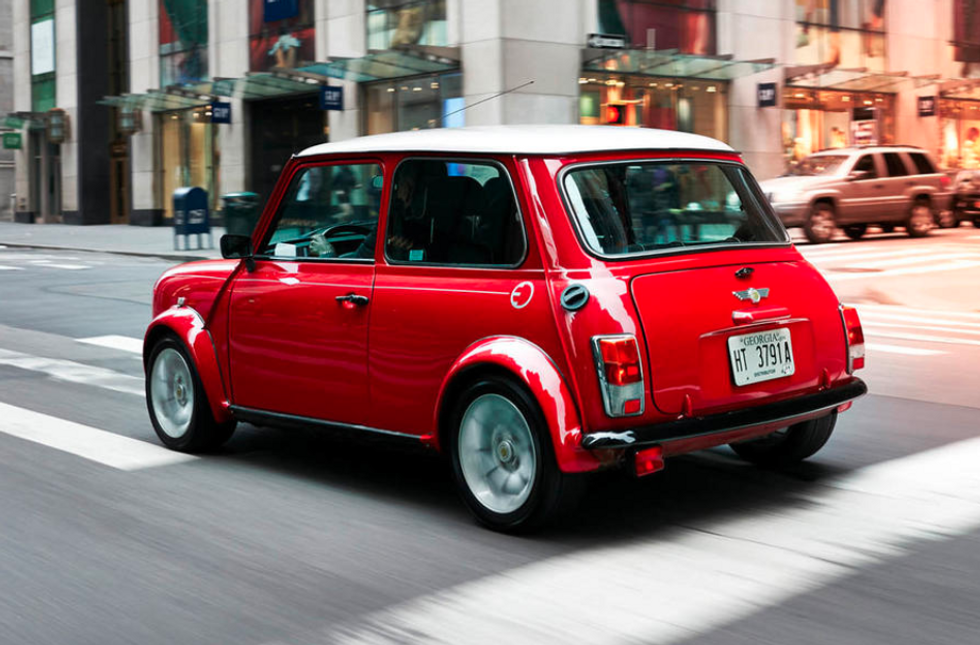 Just a one-off, the classic Mini EV will not go on saleMini
Although that car will be Mini's first mass-production fully-electric vehicle, the brand has experimented with electricity for a number of years. First, in 2008, BMW built 600 examples of the Mini E, which had a claimed 100-mile range from its 35kWh battery. The car was used for field testing in the US, UK, Germany, France Japan and China, with many leased to private owners in Los Angeles and New York.
It was the first time any manufacturer had run an electric car trial with more than 500 vehicles, and gave BMW the knowledge it has since applied to its i3 electric city car, i8 hybrid sports car (partly powered by a Mini engine), and the plug-in hybrid Mini Countryman which launched in 2017.
But modifying an internal combustion car to run on electricity is never going to be the perfect solution. The heavy batteries need to be fitted in the car's floor, for a start, and the compact size of electric motors mean there is much wasted space in the engine bay. As such, an all-new Mini designed to be electric from day one, below, will arrive in 2019.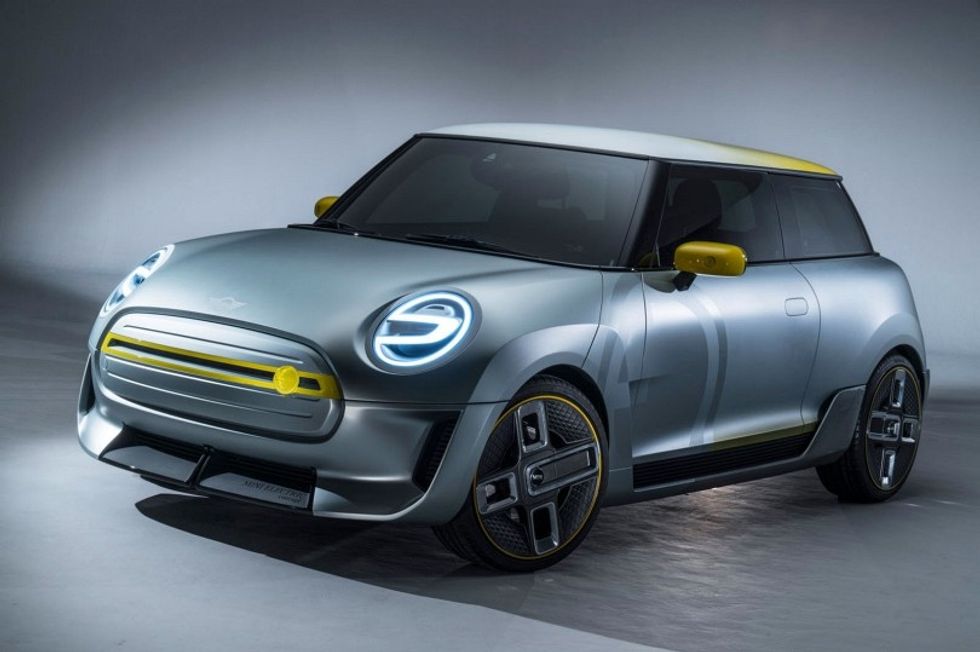 A production version of this EV concept will arrive in 2019BMW
Back to the classic Mini Electric, and we can't help think that BMW could make it a commercial success. The value of restored classic Minis in rising, while the UK's David Brown Automotive has proved there is an appetite for outrageously expensive classic Minis; its 'Mini Remastered' with its modern, Apple CarPlay-equipped interior sells for £70,000 ($100,000).
On a similar note, Jaguar showed off an electric E-Type last year which, despite serving a similar purpose to this electric Mini, the company said could be put into limited-run production. And even with a six-figure price tag - and starting with a 3, at that - the company claimed buyers could certainly be found. It's unlikely that Mini will do the same, but we can live in hope...
Like GearBrain on Facebook