Embrace is a smartwatch of a different kind — able to tell time, analyze sleep patterns — and also if your body may be going into a seizure. Using A.I. the device by Empatica reads for signals of a "grand mal" seizure, and then sends an alert to a designated family member or caregiver. Embrace went on sale in Europe in April 2017. But the U.S. Food and Drug Administration finally gave its approval for the device this week.
A grand mal seizure is usually associated with epilepsy, and is characterized by severe convulsions, as well as a loss of consciousness. They're also called "tonic-clonic seizures" and can last as long as two to three minutes.
A study that included Embrace watched 135 people over 272 days monitoring 40 tonic-clonic seizures. The medical wearable detected 100 percent of the seizures, says the company.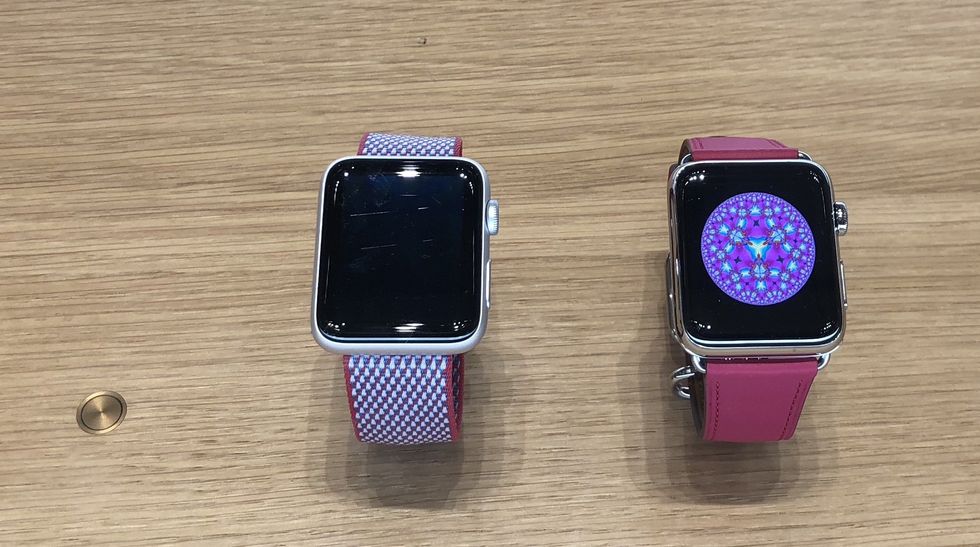 Future models of the Apple Watch are reported to include an EKG heart monitorGearBrain
Medical wearables are not just for hospital use any more. Smartwatch bands and other products are helping people detect irregular heart rhythms and even take an EKG from their wrist. Tim Cook has reportedly been using a wearable to track his blood sugar as well.
Embrace is now on sale for $249 — and requires a monthly subscription of $9.90. But to currently get seizure alerts, wearers based in the U.S. must be enrolled in the company's clinical trials, according to Empatica's web site.
Empatica was spun from the Massachusetts Institute of Technology's storied Media Lab during research on seizure monitoring. About 3.4 million people in the U.S. have epilepsy, including 470,000 children, which can bring about grand mal seizures, according to the Centers for Disease Control and Prevention.