The iPhone can already be used to ride on several public transit systems around the world, thanks to Apple's Wallet app and NFC technology.
But, by default, this requires authorization via Touch ID, Face ID or passcode every time you want to pass through a ticket barrier, or board a bus, making the whole process feel less seamless.
Read More:
Now though, an increasing number of public transit systems work with a new iPhone feature called Express Transit mode.
When enabled, this mode lets you pass through barriers and pay for bus rides by simply holding your iPhone against the NFC reader. There's no need to wake or unlock the phone, and it even works for up to five hours after the phone's battery has died.
As of February 2020, here is where you can now use Express Transit mode:
United States:
New York City - Metropolitan Transportation Authority (MTA) at select stations
Portland - All forms of transit that accept Hop Fastpass
United Kingdom:
London - All transit operated by Transport for London (TfL)
Japan:
All forms of transit that accept Suica
China:
Beijing - Beijing Transit virtual card added to the Wallet app
Shanghai - Shanghai Transit virtual card added to the Wallet app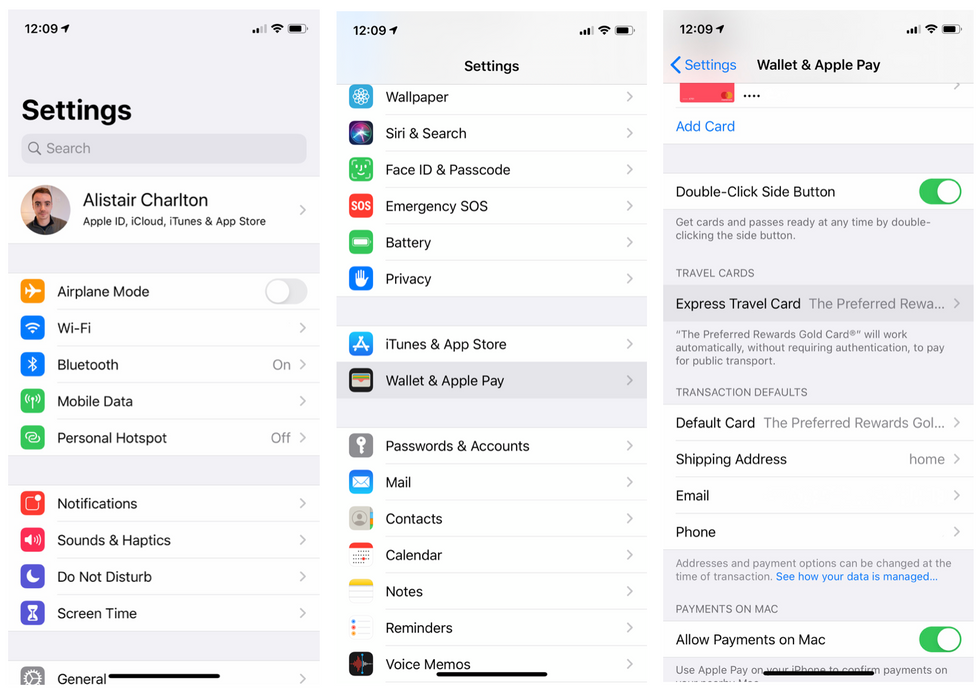 Enabling Express Transit for iPhoneGearBrain
To enable Express Transit, follow these instructions:

Open the Settings app of your iPhone
Tap on Wallet & Apple Pay
Scroll down to the Travel Cards section and tap Express Travel Card
Tap on the payment card you want to use with Express Pay
The same card (or device) must be used to start and end a public transit journey, and Apple reminds users to keep their iPhone away from contactless payment cards, to prevent the wrong one from being used.
Locations which don't yet work with Express Pay, but can still be used with an iPhone after using Touch ID or Face ID, include:
Australia:
Sydney - Transport for NSW
Canada:
China:
Guangzhou - UnionPay credit cards
Hangzhou - UnionPay credit and debit cards
Russia:
Moscow - Moscow Metro
Novosibirsk
Saint Petersburg
Singapore:
Land Transport Authority (LTA)
United States: