Like GearBrain on Facebook
For those who don't own a smart home device — nor ever plan to buy one — hearing these gadgets can help cut household costs can ratchet up their appeal in 60 percent of U.S. households that are connected to broadband.
So says new research from Dallas, Texas-based Parks Associates, which looked at why people are, and are not, looking to add smart home devices to their lives.
Connected products, while designed to certainly simplify the way someone operates their home, can also create more efficiencies. Consider a smart thermostat for example.

Standard thermostats can already be set on timers, automate when heat or air conditioning turns on and off in a house. Smart thermostats however can add additional layers of control, not just operating based on the time of day, but shutting off it they sense a space is already too warm or cold. They can also be controlled manually from afar, so if someone is staying out late and doesn't want the heat to kick on until a few hours later, a simple tap into an app, and three hours of extra heat — and the cost associated with that – is saved.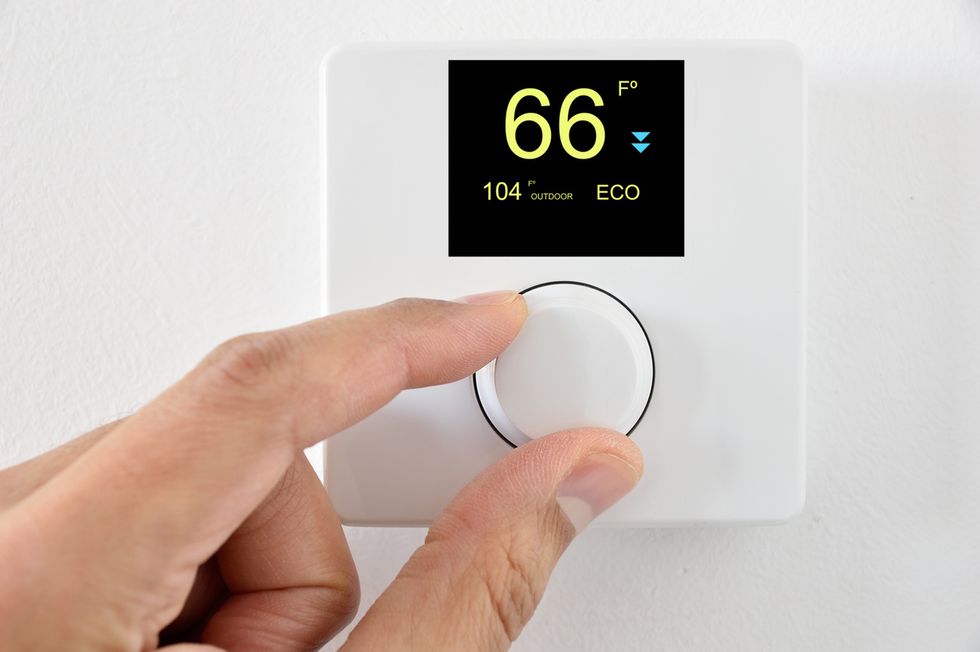 iStock
Explaining how these devices can save money for people is still, apparently, a hurdle in the smart home space. Smart home devices can cost a bit more than those that aren't connected. A basic Honeywell programmable thermostat can be picked up for about $110. Want one of Honeywell's Lyric thermostats, which can be connected and controlled over Wi-Fi, and it's likely going to cost around $270.
That difference in price may be one reason Parks found that nearly half of people in the U.S., who have an internet connection and could benefit from a smart device, don't have an interest in buying one today. Showing them how this extra investment could potentially save them on their monthly bills may be the way to get them interested in these kinds of products.

"Roughly 46% of U.S. broadband households currently have no intention to purchase any smart home devices," said Patrice Samuels, Senior Analyst, Parks Associates. "Delivering on the promise of saving money is among the key factors that will drive purchase intentions among these consumers."
Like GearBrain on Facebook