As more smart displays are purchased by consumers, manufacturers are continuing to add new devices to the market. Today, Facebook announced two new additional to its Portal family of smart video calling displays, the new 14-inch tilting display next-gen Portal+ and the Portal Go, a new portable 10-inch smart display.
New Portal Go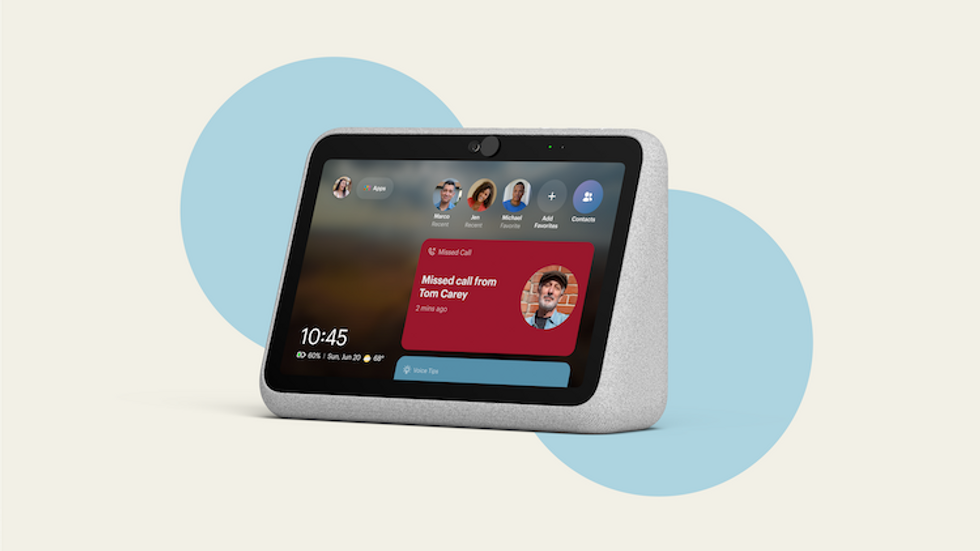 New Portal GoFacebook
The Portal Go costs $199 USD and combines the best of Portal smart video calling with portability. This new smart speaker display is designed to let conversations move from room to room, with an integrated handle and long-lasting battery. It includes a 12MP Smart Camera with an ultra-wide field of view (FOV) for immersive video calls and doubles as a portable speaker.
New Portal+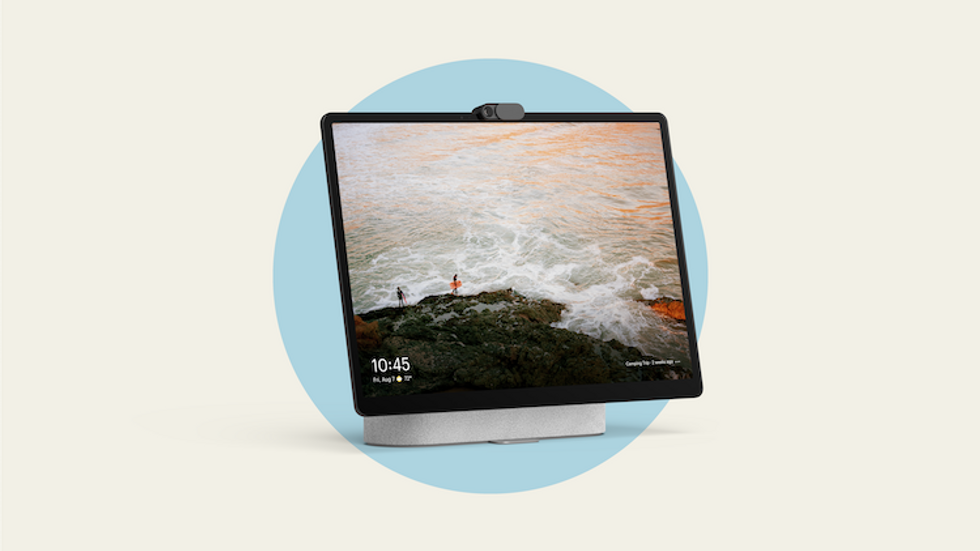 New Portal+ Video Calling DeviceFacebook
The Portal+ ($349 USD) is the newest addition to the Portal family. It comes with a new 14-inch screen that features a 12MP Smart Camera with an ultra-wide FOV. Portal+ has stereo speakers which deliver high-fidelity sound for crystal-clear audio. It makes a perfect dedicated screen for work calls, freeing up your computer to take notes, view a presentation, or multitask. And with a 14-inch screen, you can see up to 25 people on a Zoom call at one time.
New Features for Portal
In addition to the two new smart video calling devices, Facebook also introduced new features what will improve the way all Portal devices are used both to connect users either at home or at work.
The first feature is Household Mode, a new way to share your Portal with anyone in your home. Since Portal is often kept in a kitchen or living room, Household Mode lets you open access to the subset of your apps and contacts you want to share, giving you even more control over how you and the other people in your household interact with Portal.
Next is the redesigned Portal home screen for Portal, Portal Go, Portal Mini, and Portal+. The new design will help provide a more personalized experience with updates and recommendations that inspire connection. The company also announced the will be updating the home screen for Portal TV soon. The new redesign will help you see calling notifications like a pending Messenger Rooms invitation or a missed video call that you can tap to call back right from the home screen. You'll also see suggestions for apps to engage with, like a Spotify playlist recommendation, or notifications for birthdays (launching in October).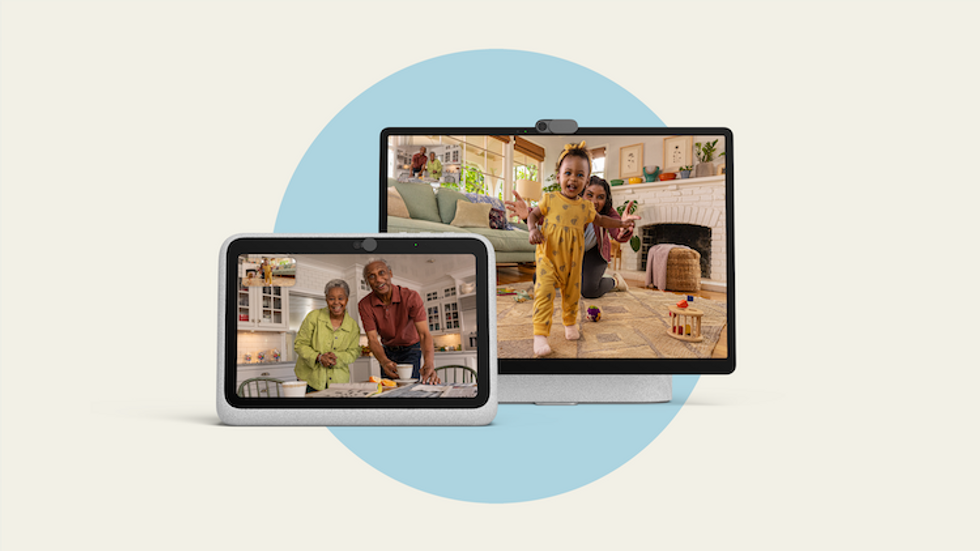 Facebook upgrades its video calling features in the new Portal Go and Portal+Facebook
In addition, Facebook is updating the Watch Together experience on Portal. Now you and your friends can watch shows together on more than just Portal-to-Portal calls. You will be able to use Watch Together on Portal while your friends can be on Portal or a laptop, tablet, or phone through Messenger. This new update is available from any Portal in the US, with international support coming later this year.
The company also announced new WhatsApp multi-device support to Portal will be coming in a few months. WhatsApp multi-device support lets you use WhatsApp on your phone and up to four non-phone devices simultaneously — even if your phone battery is dead. That means no more worrying if your phone is active to make or receive WhatsApp calls on Portal.
Besides these new video calling features, Facebook reminded us of the other features their smart displays offer, like listening to music from your Spotify account or use the device as a picture frame and share your photos (or albums) with family and friends. And don't forget every Portal features Facebook Assistant for hands-free video calling. Facebook Assistant lets you easily connect with your friends via Messenger or WhatsApp, and it lets you navigate your Portal, play music, or listen to podcasts. Or with Alexa built-in on Portal, you can control your smart home devices, listen to the news, build a shopping list, and more, all hands-free.
The Portal Go and the new Portal+ are available for pre-order today from portal.facebook.com. Both devices will begin shipping October 19. GearBrain looks forward to testing these new smart video calling devices in the coming weeks to see if they standup to their predecessors. But from what we can see so far, it looks like they are not going to disappoint us.
Check out The GearBrain, our smart home compatibility find engine to see the other compatible products that work Portal devices and Amazon Alexa enabled devices.
Mark Zuckerberg Introduce The New Portal Go and Portal+ Video Calling Device www.youtube.com